We all need to feel our friends close – with this project, you can carry your friends with you! Make this simple Besties Charm Bracelet to keep your friends on your wrist, wherever you go!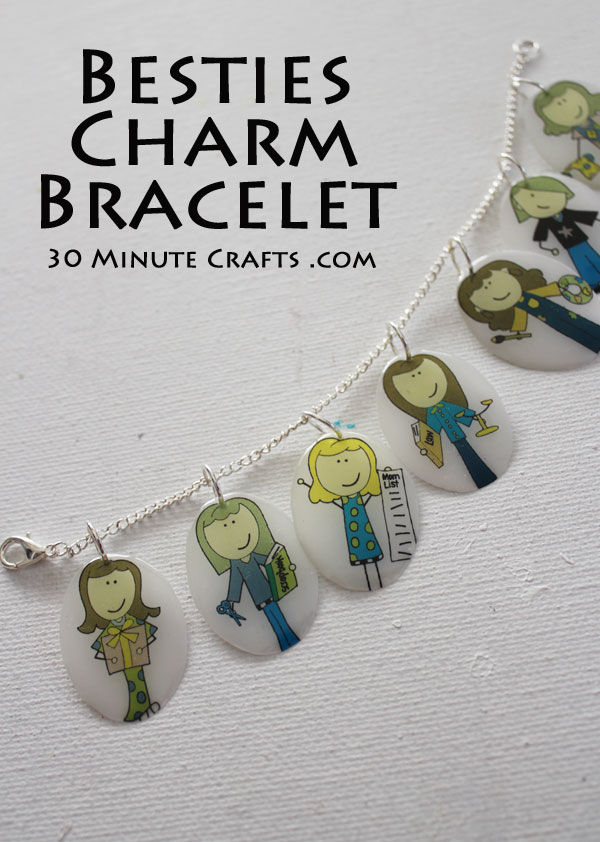 This bracelet was made using "Peeps" drawn by Laura Kelly for her "Me and My Peeps" collection. I recently went to a retreat at her house, and Expressionery had printed a notepad for each person at the retreat, with our own personal peep designed by Laura herself! I was able to grab a sheet of the personalized paper from many of the gals at the retreat to make this fun charm bracelet.
To make this charm bracelet I used:
Me and My Peeps Stationery from Expressionery
Little Windows Resin starter kit
Jewelry Pliers
Necklace Chain
Jump Rings
Jewelry Clasp
Pencil
Perler Bead trays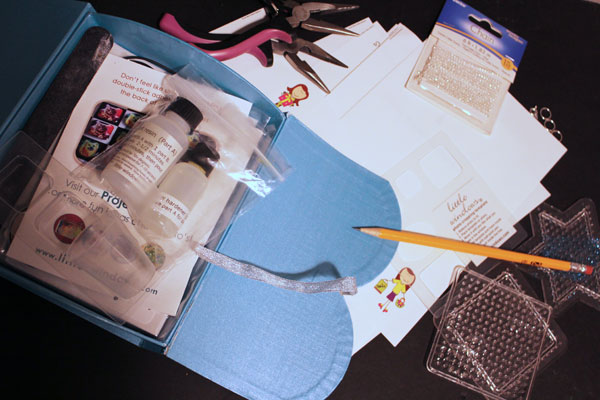 Trace the peeps using the stencil provided in the kit. Cut out.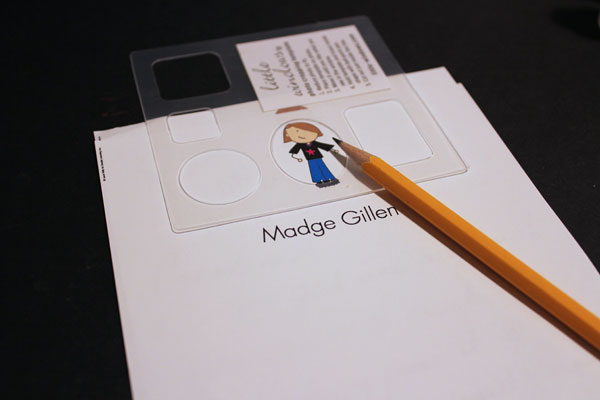 Mix resin according to instructions. Allow to sit so you can do the "doming" technique, described in the kit.
Place the cut out pieces on the perler bead trays. Apply the resin for the doming technique. Allow to sit overnight.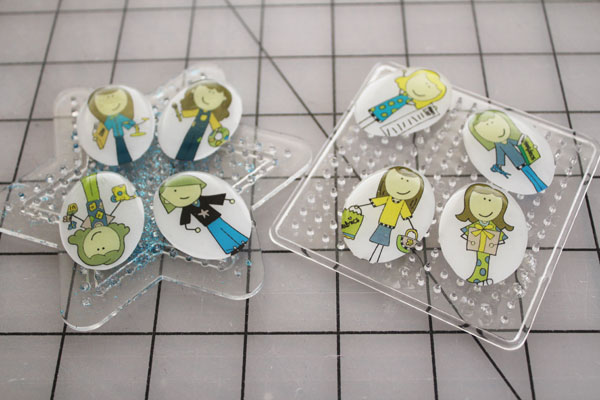 Use the drill from the kit to drill a hole in the top of each.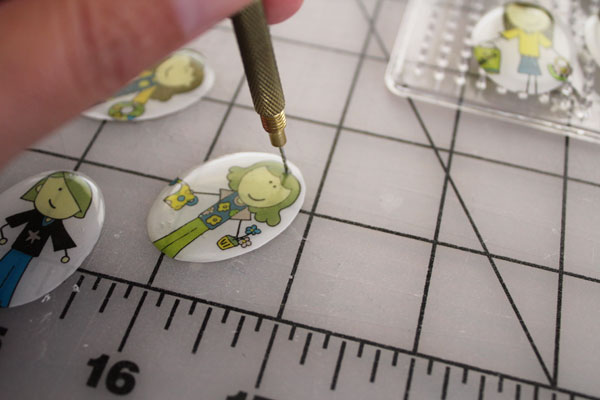 Cut the chain for your wrist.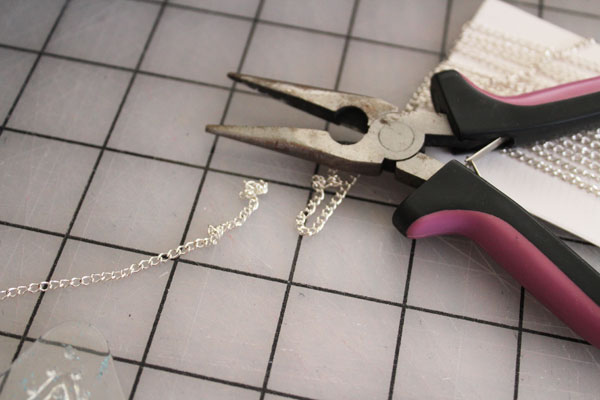 Use the jump rings to attach the charms.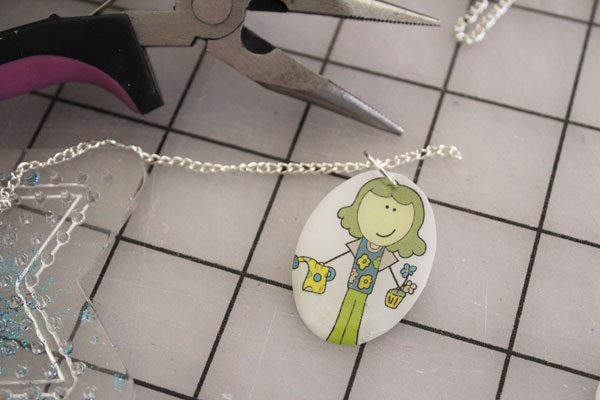 Space out the charms as you attach them. I count the number of chain loops between them to keep them evenly spaced. Once you have the charms on, attach the clasp.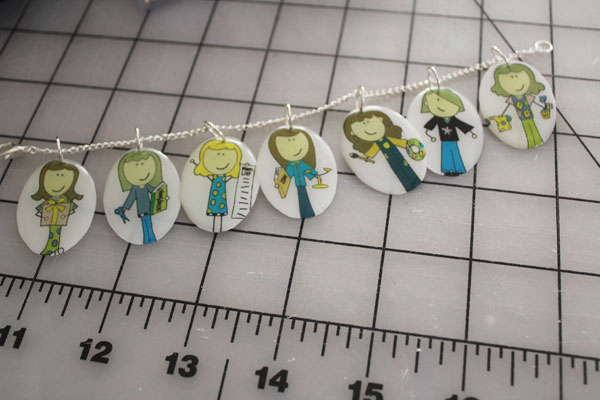 Now you can bring your friends with you wherever you go with your Besties Charm Bracelet!