As Christmas draws near, children love to ask "How much longer?" Make this fun Christmas Countdown calendar to help them track the days until Christmas!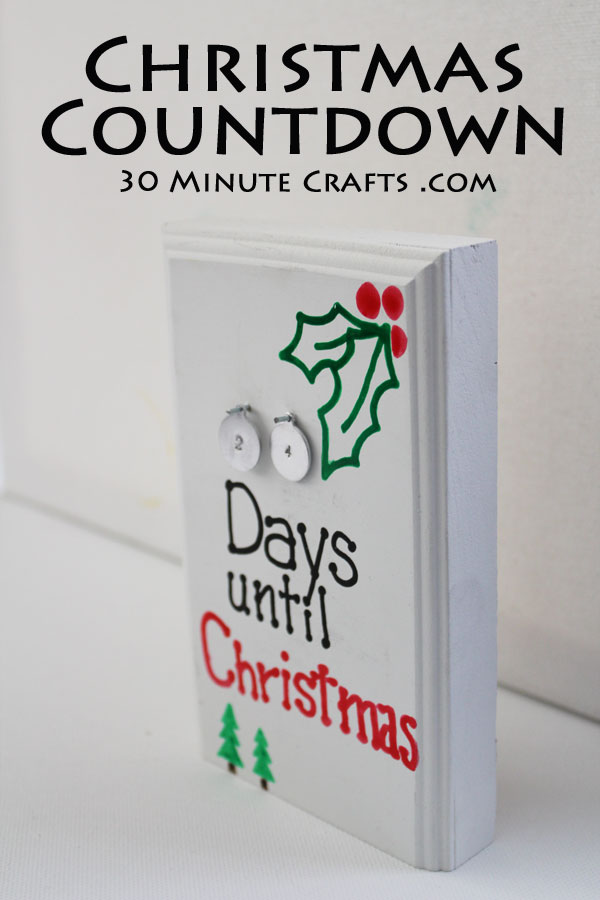 Impress Art sent me the supplies to make this great countdown calendar, and share it with you. To make your own Christmas Coundown, you'll need:
Wooden block (find one with embellished edges and pre-painted at the hardware store)
Small Nails
Impress Art metal Blanks
Impress Art metal stamps
Sharpie Marker
Paint and paintbrush (or paint pens)
Impress Art Stamping block and hammer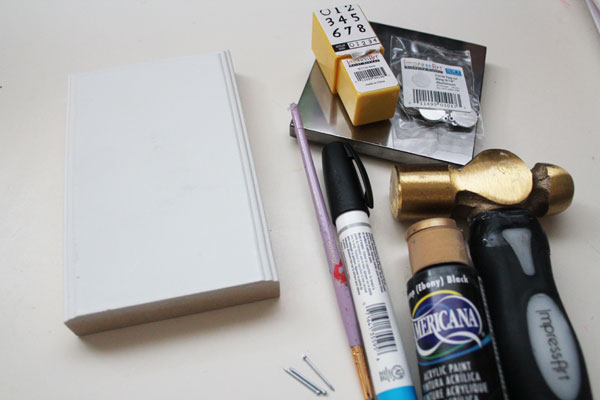 Start by stamping the numbers. You'll need 0-9, and an extra 1, 2, 3, (and 4 or 5 if you're counting months out).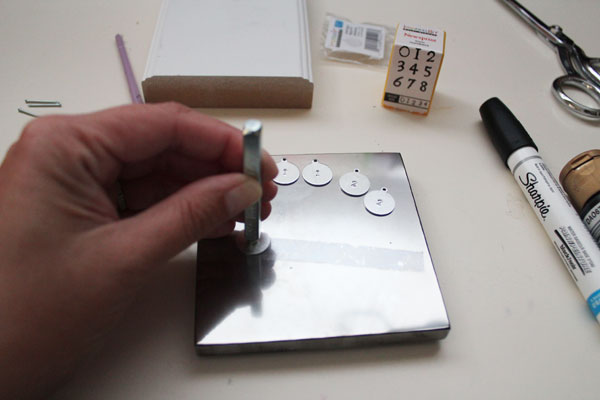 Use paint or paint pens to add the detail on the wooden plaque.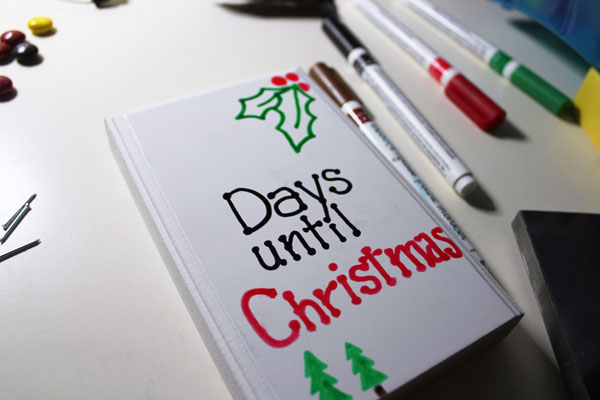 Hammer in the nails, and hang the letters.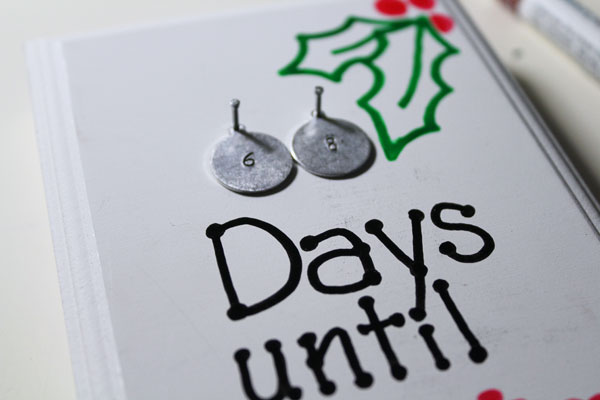 Each day you can swap out numbers to count down the days until Christmas!