These earrings are quick and easy to make, and have so much style! You can make your fringe earrings in whatever colors you like, or make several pairs! They are also lightweight, and fun to wear! While you're at it, you can make more fringe earrings as gifts.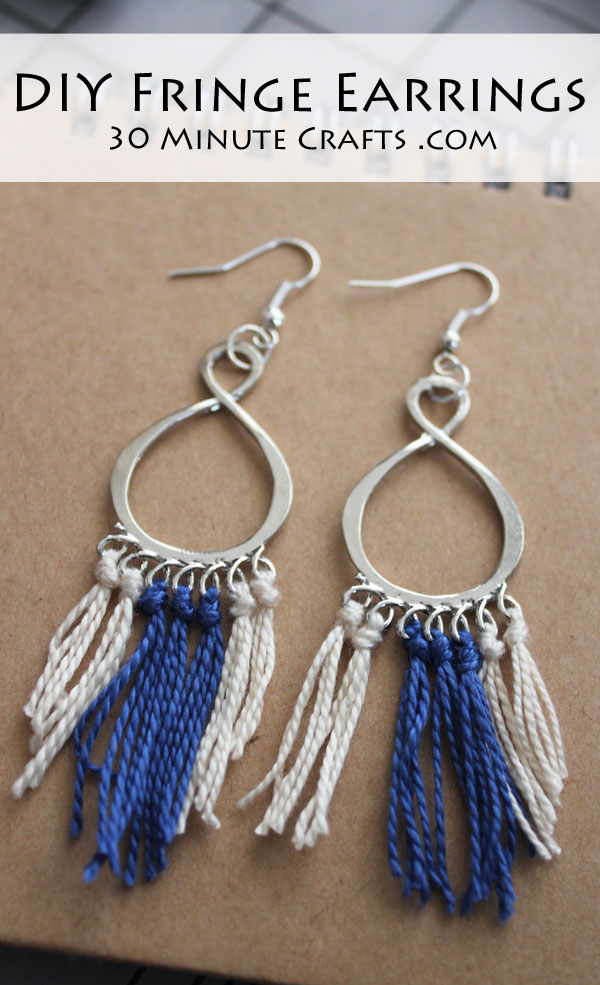 You'll need:
Earring frames from Cousin
Perle Cotton
Earring wires
Jump Rings
Scissors
Jewelry Pliers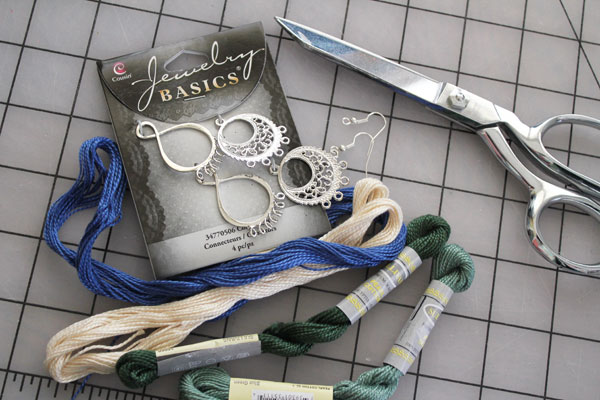 Wrap the perle cotton around your hand as a measurement. You need two strands for each hoop.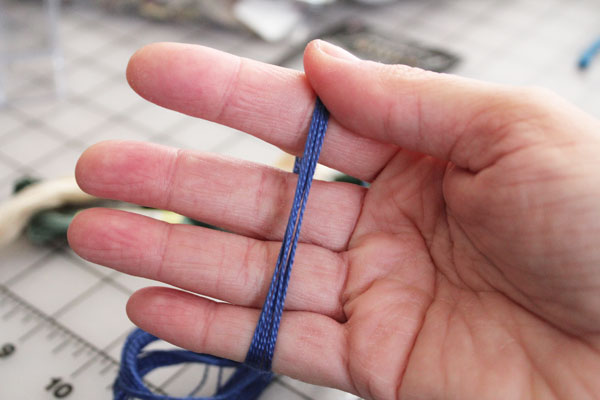 Cut ends.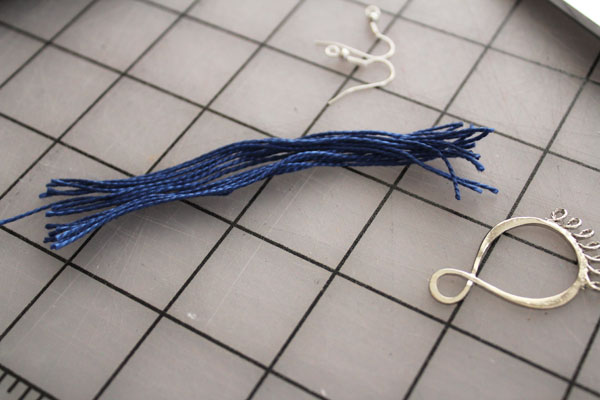 Two strands at a time, thread them through a loop, and tie an overhand knot.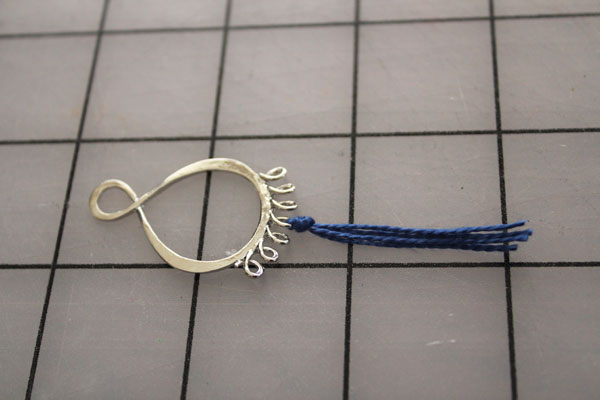 An overhand knot looks like this: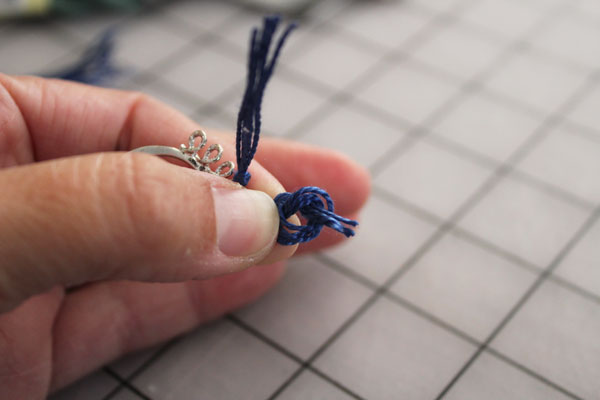 You can use more than one color – just keep adding threads and tie in knots until all the loops are filled.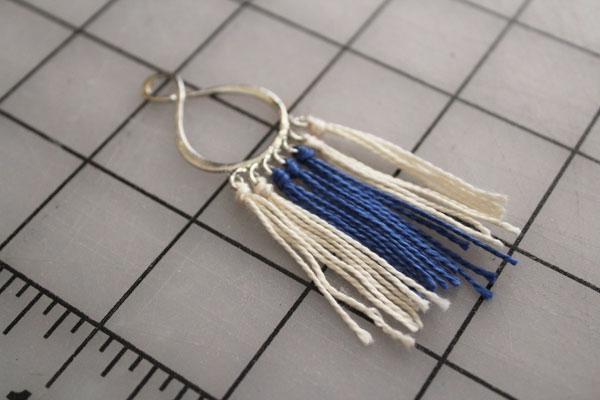 Trim up the ends, I trimmed them at angles.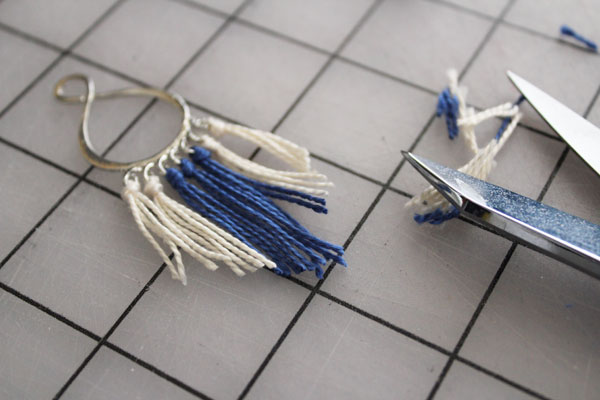 Repeat with the second earring, and add the hoops to the top with the jump rings.