This year, I made plates full of cookies for as teacher and neighbor gifts. But I wanted a few smaller cookie gifts to give to other special people who maybe didn't need a whole plate of cookies. These wrapped cookies are great for the librarian, friends at school, or other people that you'd like to gift something a little more substantial than just a card.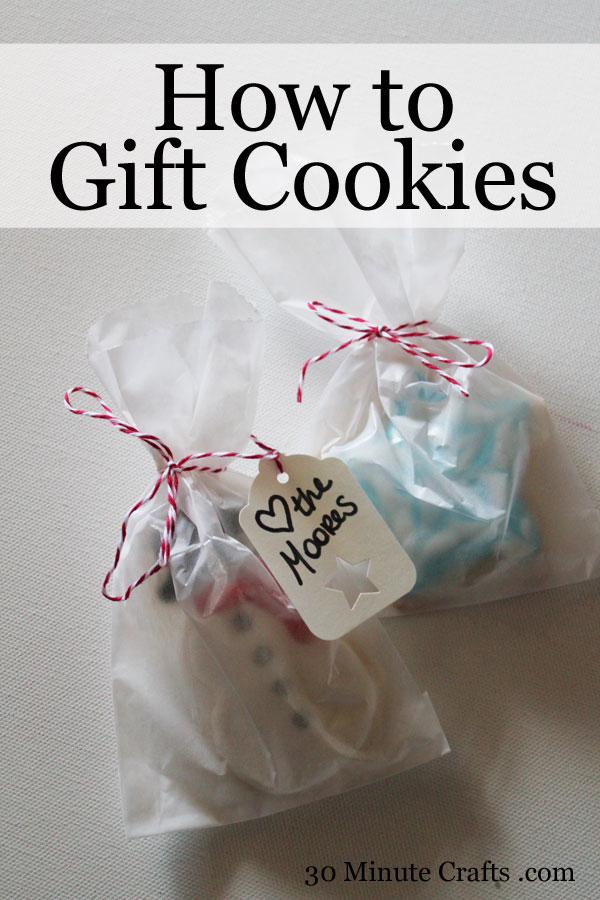 I was given the cute tag, twine, and bag kit from The Baker's Party Shop, where they have all kinds of cute baking supplies, and supplies for wrapping up your baked goods! For any holiday, or a birthday party, you'll find tons of sprinkles, containers, boxes, tags, and more. I suggest having a couple of their kits on hand for when you need to wrap up a quick treat!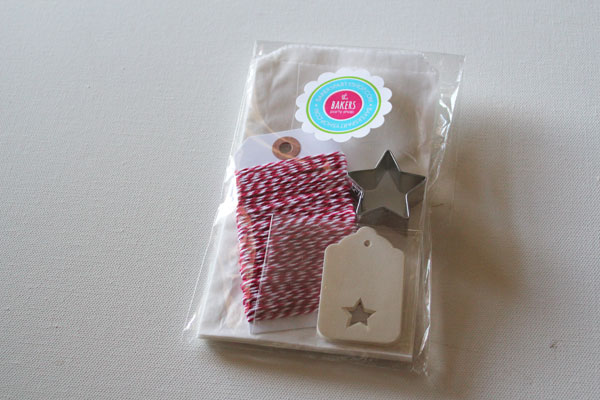 I just tucked the cookie into the bag, tied the twine, added our name, and tied the tag on the end of the twine. Cute, functional, and done!