If you're planning a cookie exchange, or giving cookies as gifts this holiday season, make these cute cookie exchange plates – they are fast to make, and super inexpensive! These DIY Cookie Plates look better than a plain paper plate, and hold up much more nicely. And after your recipient eats all their cookies, they'll still have the cookie plate you made them – it is like two gifts in one!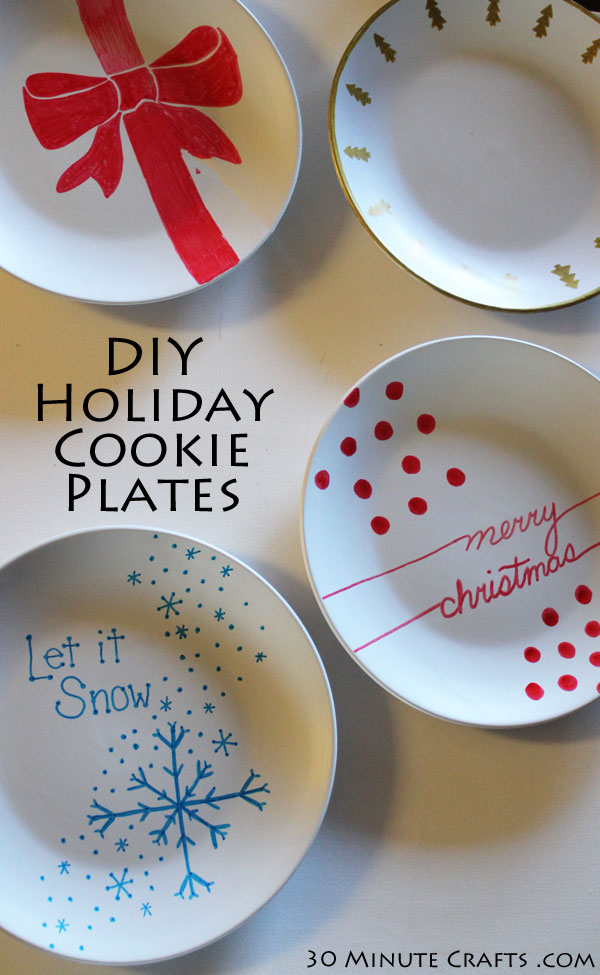 This post contains affiliate links that help support this site at no cost to you.
You'll need:
Plain plates – I got these at the Dollar Store
DecoArt Glass Paint Pens
Paper Towel
Rubbing Alcohol
Wipe the plates off with the rubbing alcohol and paper towels.
Draw your designs on the plates.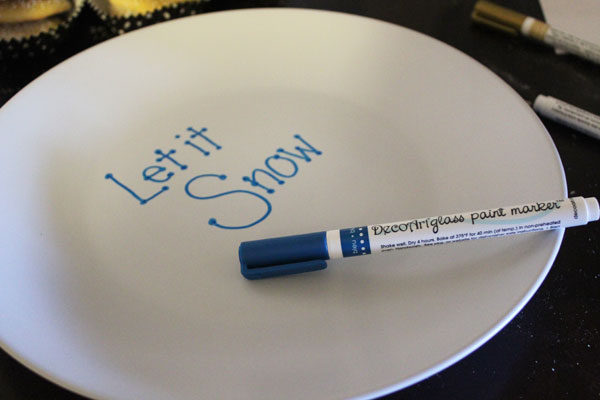 Have fun with it! You can even let the kids decorate!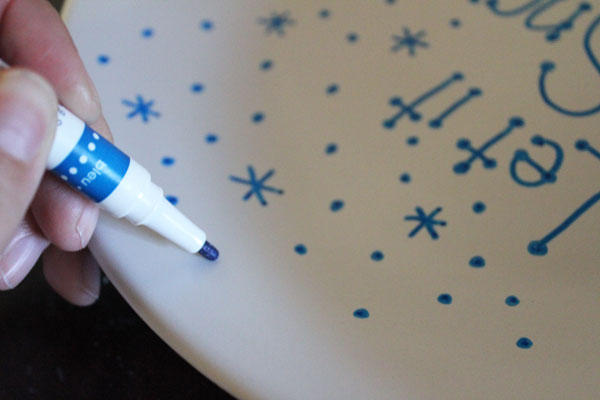 Though these paint pens are labeled as non-toxic, they have not been FDA approved as food safe. You might want to write "for decorative use only" on the back of your plates. Or just decorate the edges, where the food won't touch. Up to you.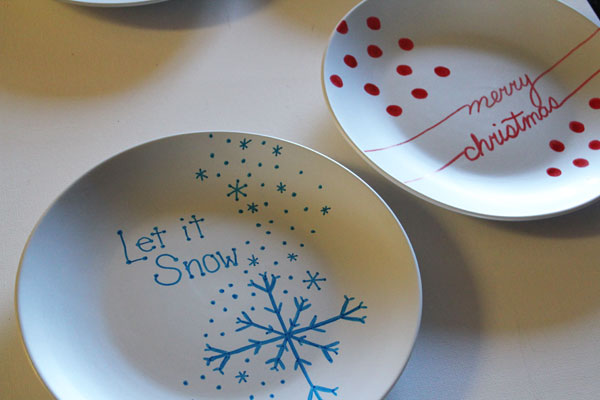 Add lots and lots of cookies, wrap with plastic wrap, and give all those calories to someone else. Because Christmas is for giving, right?