These mini gift boxes are perfect for gift giving! You can tuck a few small candies or cookies in them, money, a note, or another small gift. They are a great way to show appreciation to a teacher or friend… and they are super simple to make!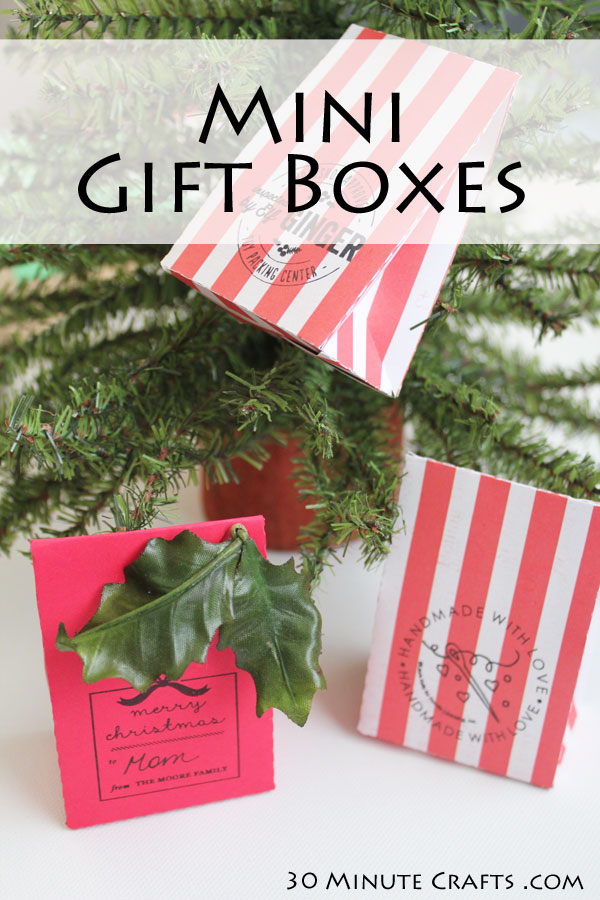 Expressionery sent me a few of their cute personalized stamps to play with. I have some of their stamps already, and love the added touch they give – and how easy these self-inking stamps are to use!
You'll need:
Mini Gift Box Silhouette file
(if you'd like to make it larger, use the gift card box silhouette file)
Scrapbook paper
Hot Glue
Gift Tag Stamp from Expressionery (but any Expressionery stamp will work perfect!)
Embellishment (optional)
Cut out the shape.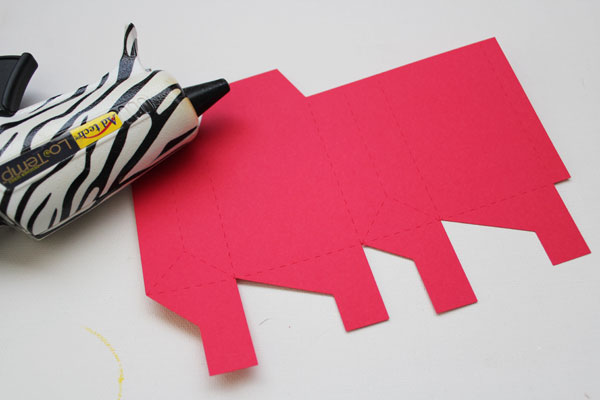 Center your stamped image, and stamp down. No need for messy inkpads – the Expressionery stamps are self-inking. And they're personalized! I love that this one has our family's name on it…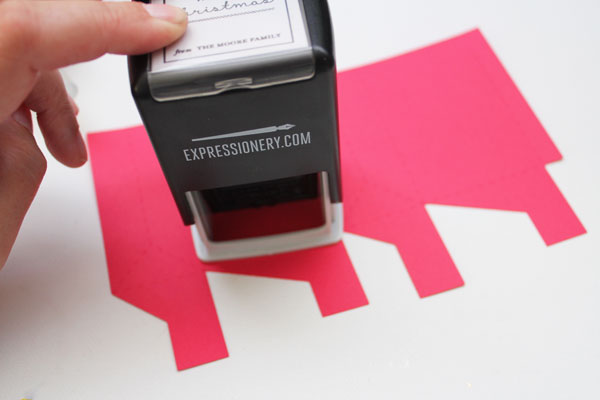 Fold on all the score lines.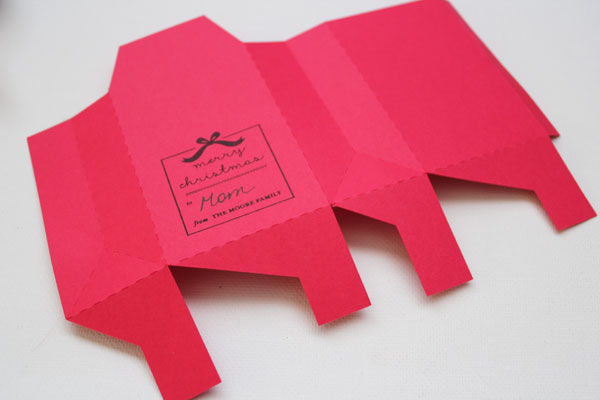 Glue together, and add embellishment (optional – they look cute without embellishment, especially if you find a cute paper to use!)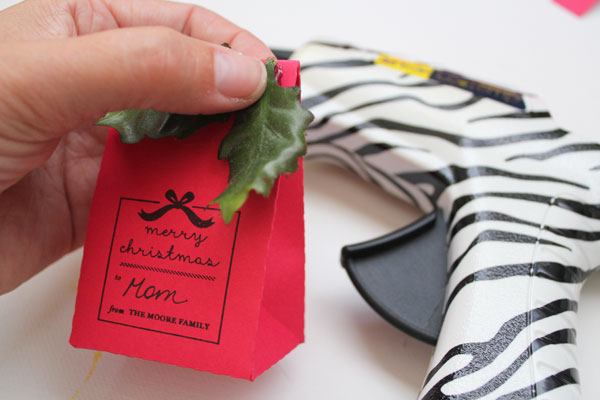 Make sure to tuck the treat inside before closing the flap. These make great party favors… tuck in a mini candy cane, some peppermints, and chocolate kisses, and you have the perfect sweet treat for your guests!