If I had to pick one favorite thing about Christmas, it might be Gingerbread houses. Or presents. But Gingerbread houses as presents – that is the best! These little Gingerbread house boxes are simple to make, and fun for the kids to decorate – without all the calories (unless you tuck chocolate inside – that is up to you)!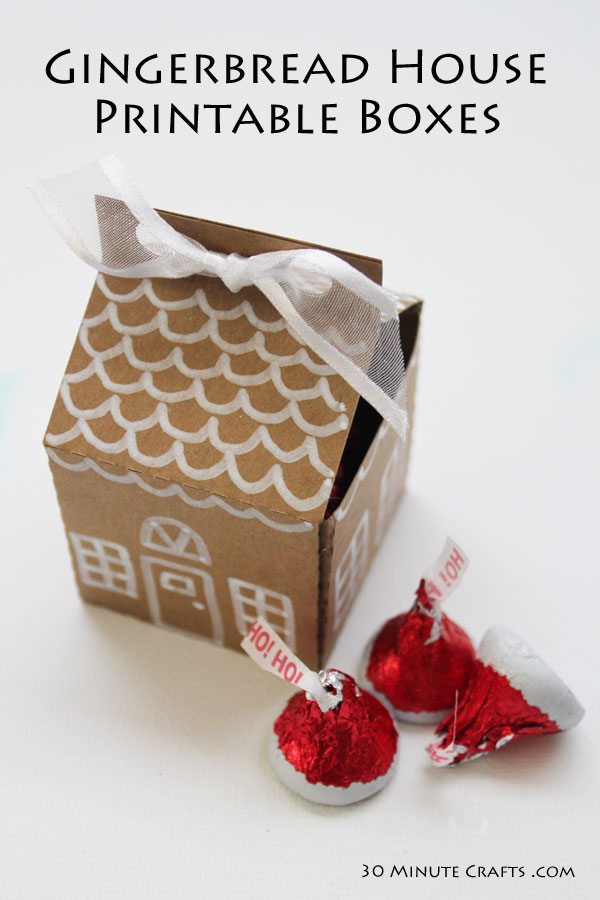 Supplies:
Brown Paper
House Printable or Silhouette cut file
Scissors or Sihouette
White paint pen or white crayon
Hot Glue
Ribbon
Cut out the house shape.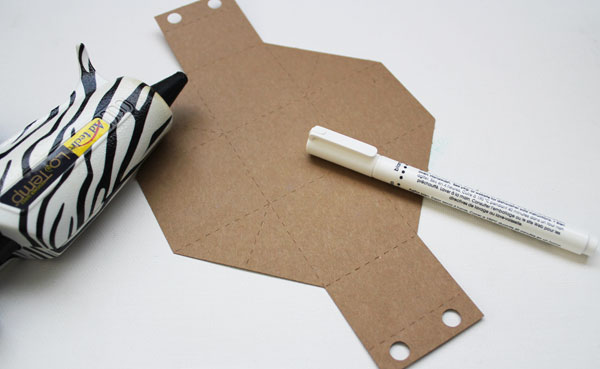 Draw in your gingerbread house details. Doors, windows, roof tiles… whatever you like.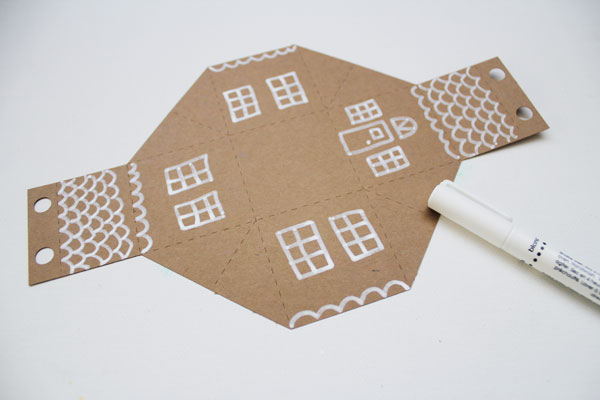 Fold on all the score lines.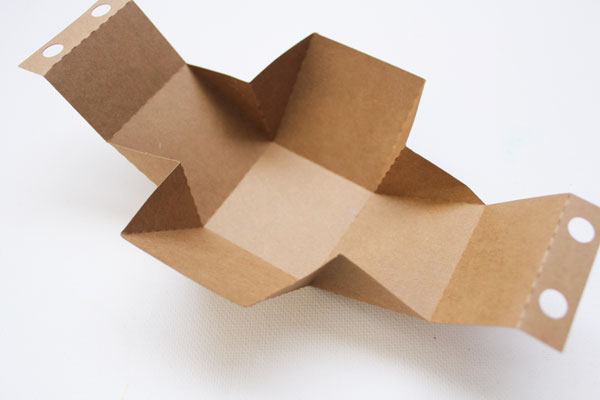 Glue is optional, but it fits together more snugly with a little glue.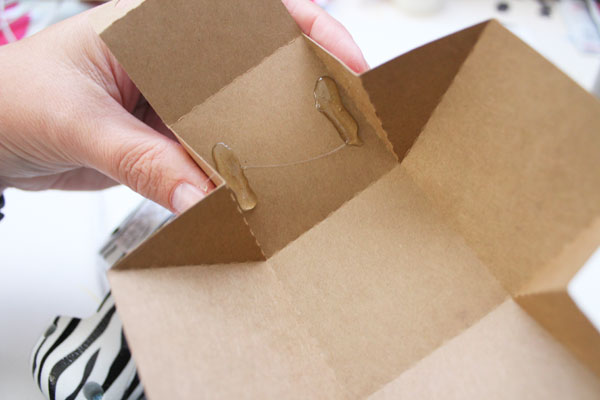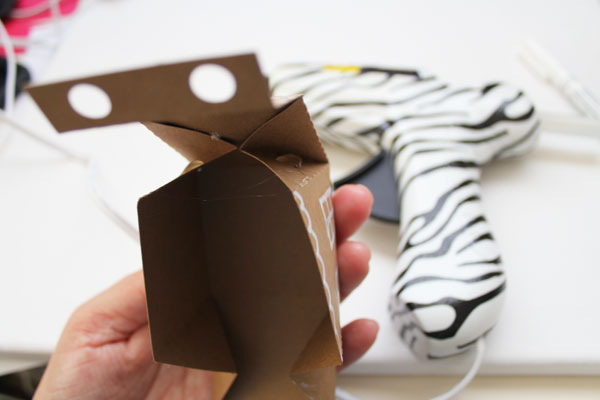 Cut a ribbon to tie the top, and fill with treats. I found these Hershey kisses shaped like Santa Hats – aren't they adorable?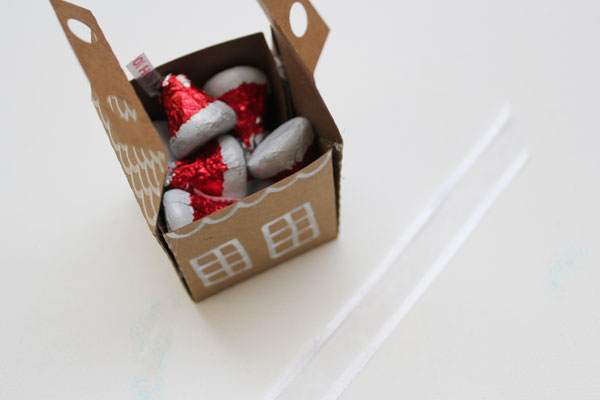 Tie on the ribbon.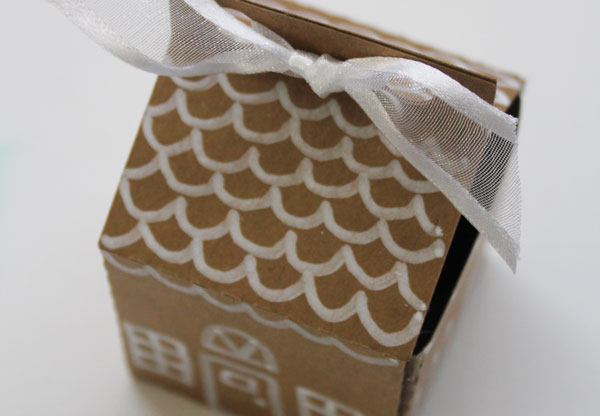 And you're done! These make the cutest favors for a holiday party, or are simple to make and give as class gifts, or gifts at work!