Yesterday, I had a chance to catch an early screening of Star Wars: The Force Awakens. I don't want to spoil any of the good stuff in the movie, so I'll tell you that I really enjoyed it, and I think you will too! If you've been watching the trailers, surely you have a lot of questions. The movie will answer some of your questions… but leave you with more. I'm excited to see how the story continues!
If you've watched the trailers, you've seen many of the detailed sets created for the movie. One of my favorite was the hanging flags outside of Maz Kanata's Smuggler Hangout. Lots of color and movement – and perfect decor for a Star Wars themed party or Star Wars fan's room! And a great Star Wars Craft for a fan of any age.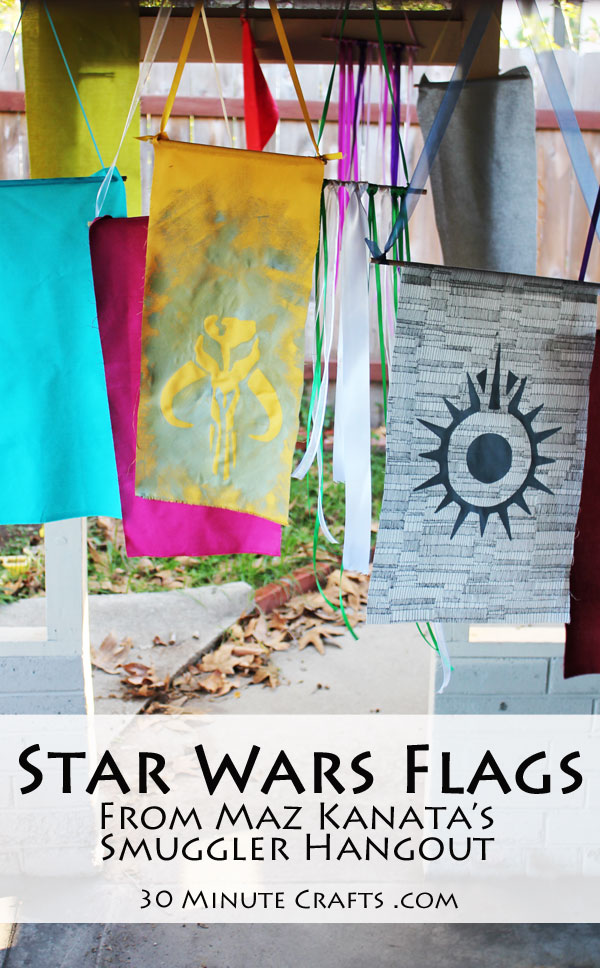 You can make these flags yourself. Each can be made in 15 minutes or less. And if you're looking for a fun party activity, these Star Wars Flags are perfect! Prepare the flags and allow party guests to paint them themselves! A great craft and take-away from the party – each child can design their own smuggler's flag!
To make the flags, you'll need:
Fabric (Fat Eighth or larger)
Fabric Paints
Paintbrushes
Freezer Paper (optional – for stencils)
Dowels
Small hand saw
Assorted ribbons
Hot glue
Scissors, craft knife, or silhouette machine and silhouette file for cutting stencils
Iron & Ironing board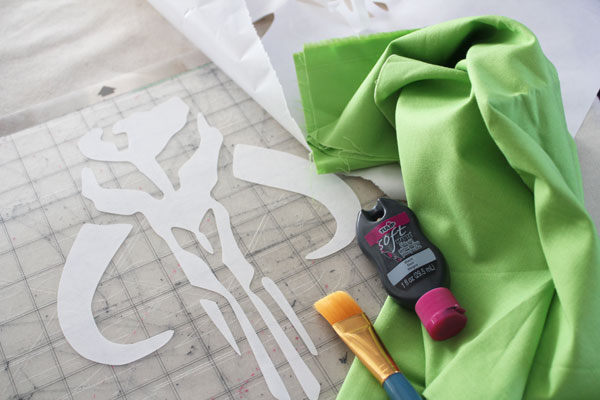 You can prep the flags by adding the dowels to the top. Cut the dowels to size with the saw.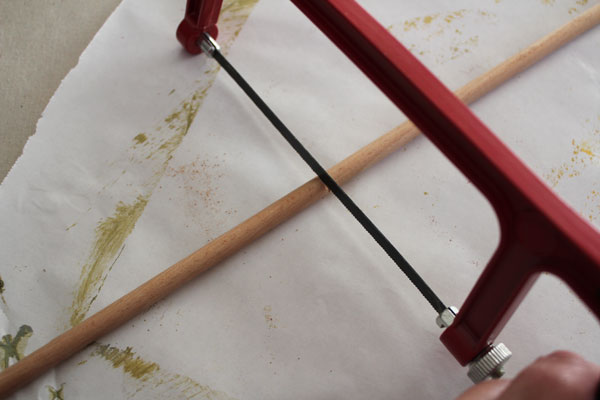 Tie ribbon to both sides of the dowel.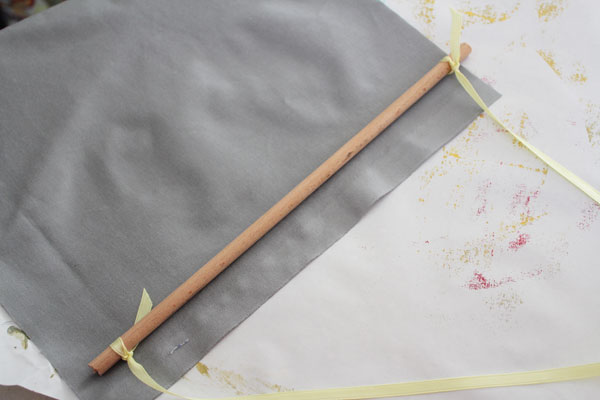 Glue the dowel in place. Add another line of hot glue to fold the top flap over the dowel.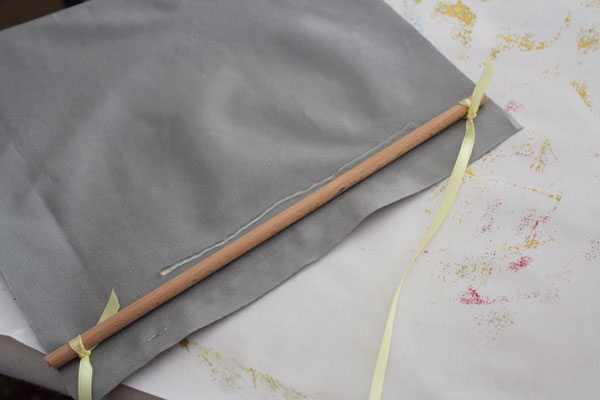 If you'd like to use stencils to paint the flags, start by cutting the stencils out of freezer paper. Peel up the stencil, then iron onto the fabric, shiny-side-down.
I'm using the Mandalorian symbol here, but you can pick your favorite Star Wars flags, or make up your own. Consider Jaster's Feather, the Rebel Alliance, or even the symbol representing credits (because nothing speaks to a bounty hunter quite as much as cold hard cash).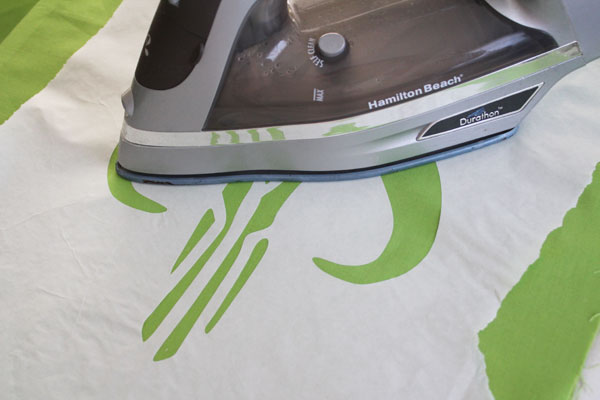 Paint in the stencil. Allow paint to set, but not dry completely. Peel up the stencil.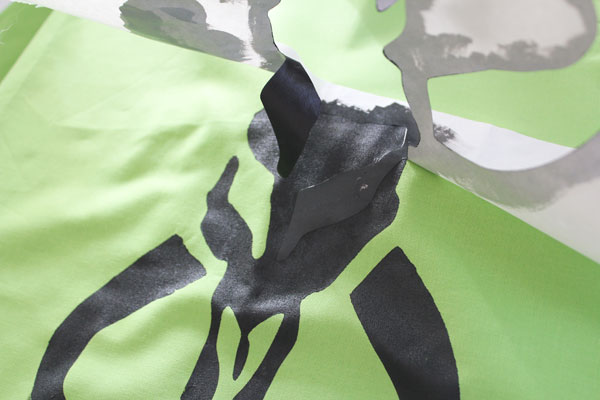 You can use the inverse of the stencil as well. Here, I'm mixing two colors of paint to get a distressed look.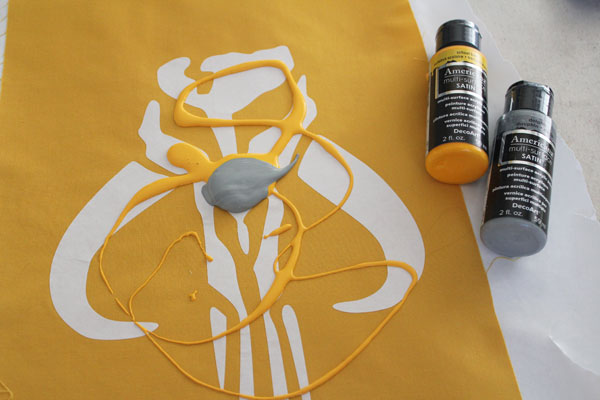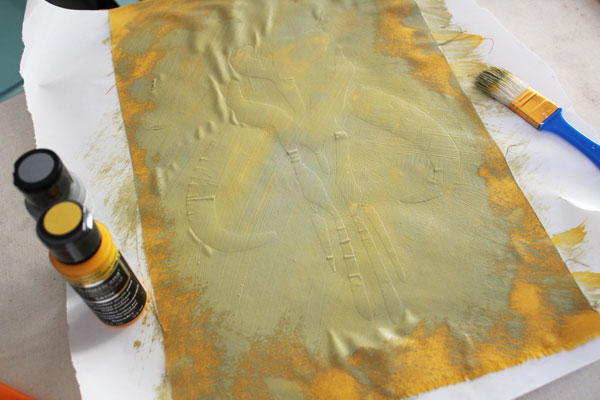 If you'd like to add more texture to your Star Wars Flags collection, you can use the extra bits of dowels to create ribbon banners. Start with a length of ribbon folded in half.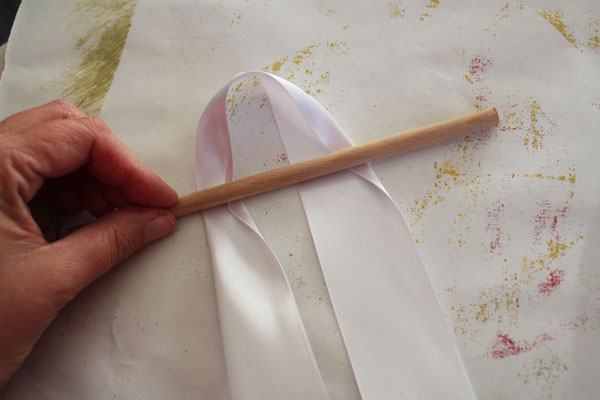 Loop the ends of the ribbon through. The ends can be uneven, to add more interest.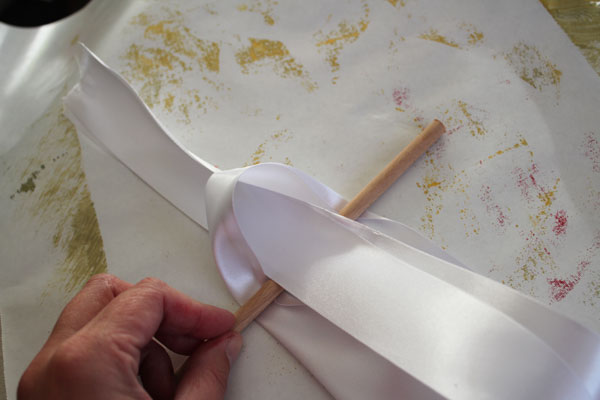 Add more and more ribbon for texture.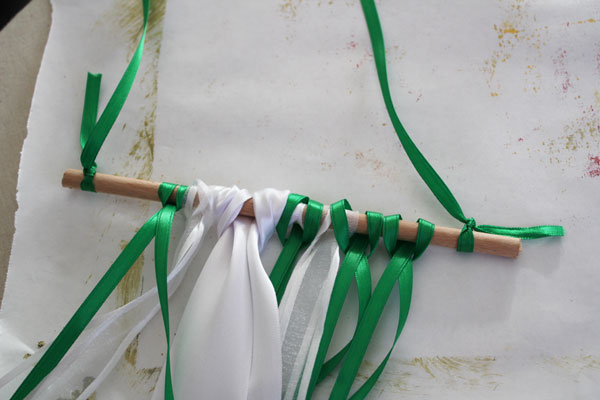 Hang your Star Wars flags and banners. If you're lucky enough to own a castle like Maz does, you can hang them over the doorway. If not, you can hang them wherever you like to show local smugglers that they're welcome here.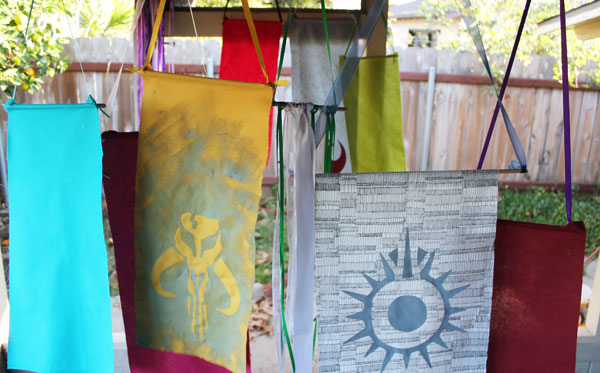 Star Wars: The Force Awakens opens in theaters on Friday. Enjoy, and may the force be with you!
Save