As Star Wars fans, we're also big BB8 fans around here. The second my kids saw BB8 in the Star Wars movie trailers, they were hooked. When I saw this circular tin, I knew it would be perfect for a BB8 craft. The tin is simple to paint, and while it isn't a complete BB8, this BB8 inspired tin is perfect for putting a snack in a Star Wars lunch box, or holding little toys for the Star Wars fans in your home.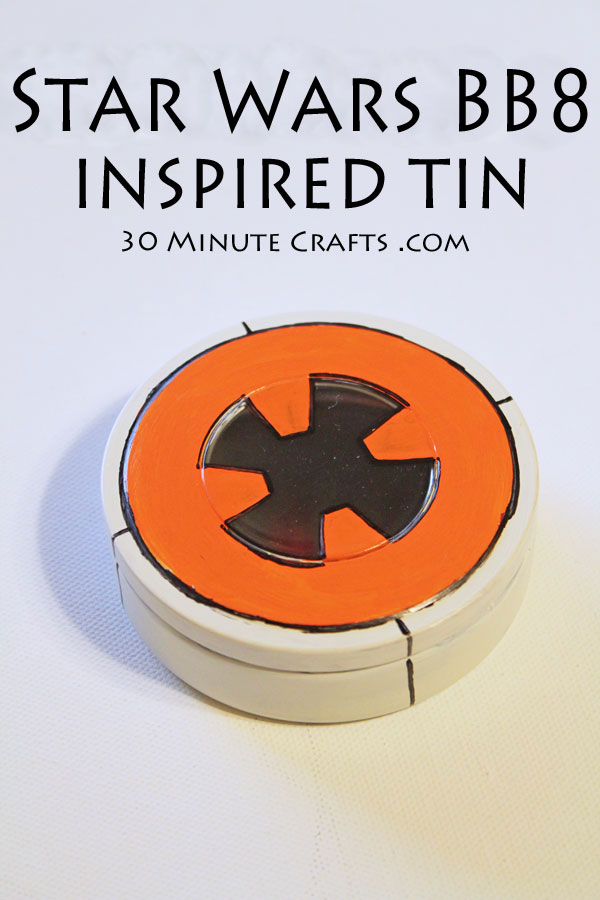 To make this BB8 Craft, you'll need:
Chocolate tin (I found this one at Trader Joe's, at the checkout stand)
Multi-surface paints in White and Orange
Paintbrush
Black permanent marker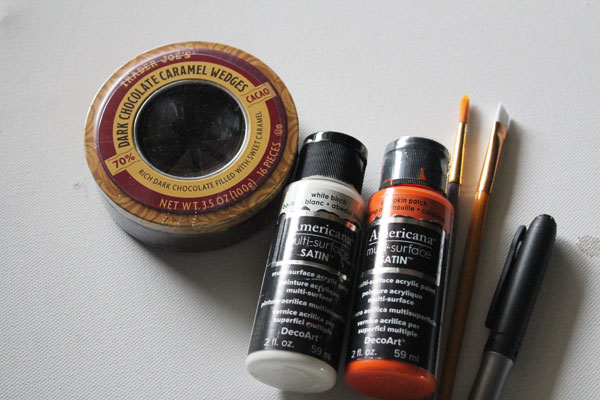 First step is to empty the tin. I did this by eating the chocolates, of course! Once your tin is empty, paint it white, but make sure to leave the window portion unpainted.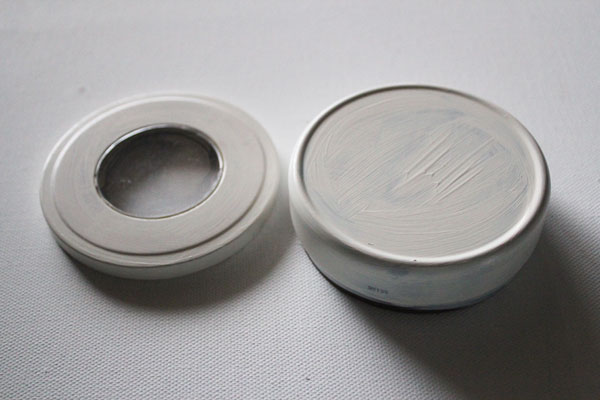 Allow to dry. Paint the inner ring on the lid orange. Then add in the orange protrusions into the window, four of them.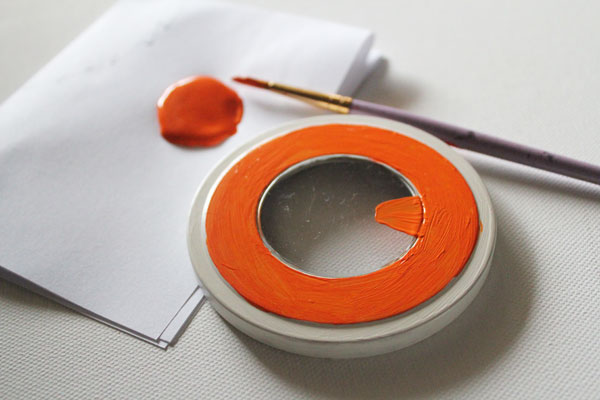 Allow to dry completely.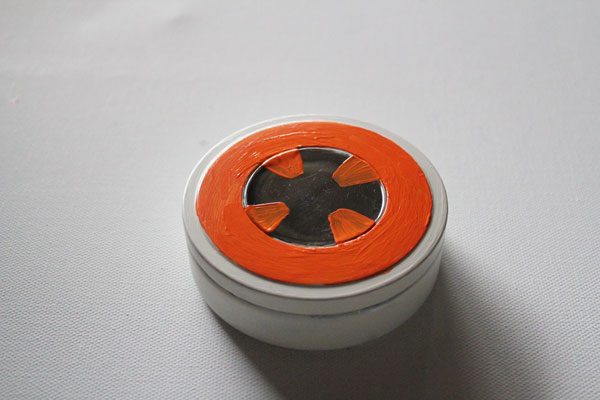 Once the paint is completely dry, you can paint on the lines with the marker. But you want the paint to be 100% dry – moist paint will stick to the marker, and make this process very difficult! But on dry paint, this part is easy.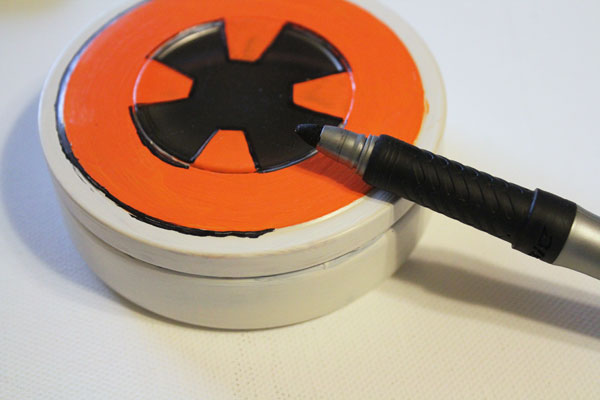 Add the lines down the sides as well.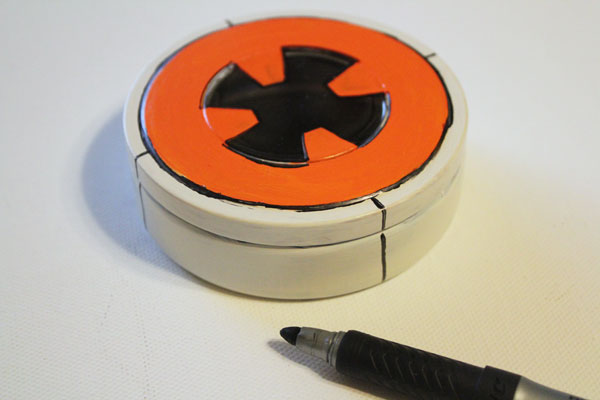 Then your BB8 craft is done – this Star Wars inspired tin was as easy to make as the chocolates inside were delicious!