My boys love playing "store", and it is more fun to play with play money. I whipped up these fun play money bills for them. They were able to play store, buying and selling toys off the shelves, and I got to watch them practice their math while playing! That is a mom win, all the way around!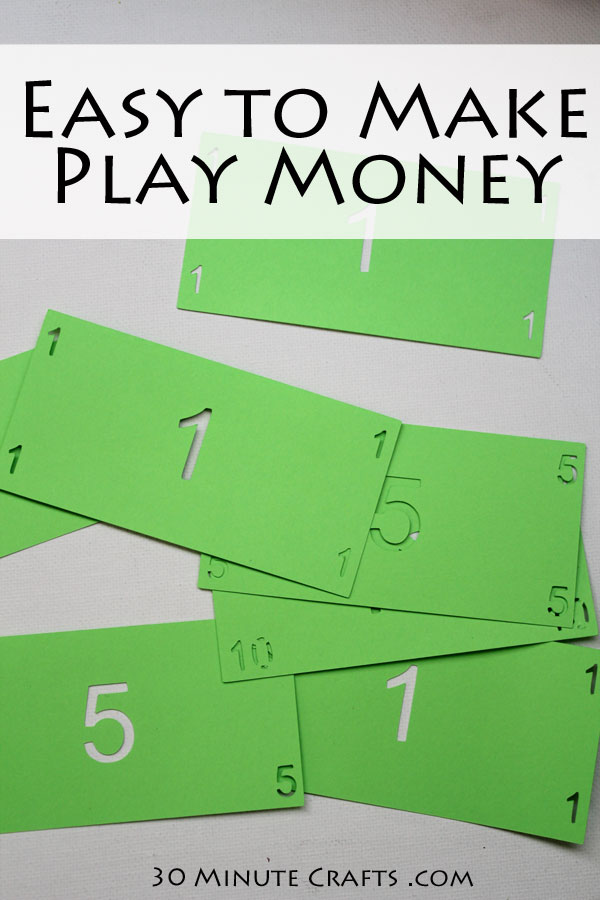 Just use the Silhouette money files to cut out the bills, if you'd like more small bills, I have an additional file for small bills as well.
I cut this play money out of a bright green lightweight scrapbooking cardstock so they'll hold up to lots of playtime!