I'm at the Craft and Hobby Association Tradeshow this weekend, getting to hang out with others in the crafting industry, and checking out new products that are coming out on the market. While there, I get to do demonstrations and show attendees how to make crafts. We call these "Make and Takes". Today I'm in the Prime Publishing booth, sharing this fun Make and Take – a foiled hexie quote notebook. It shows off products from two of the sponsors (and two brands I love), Thermoweb and Sizzix. Plus, they're pretty!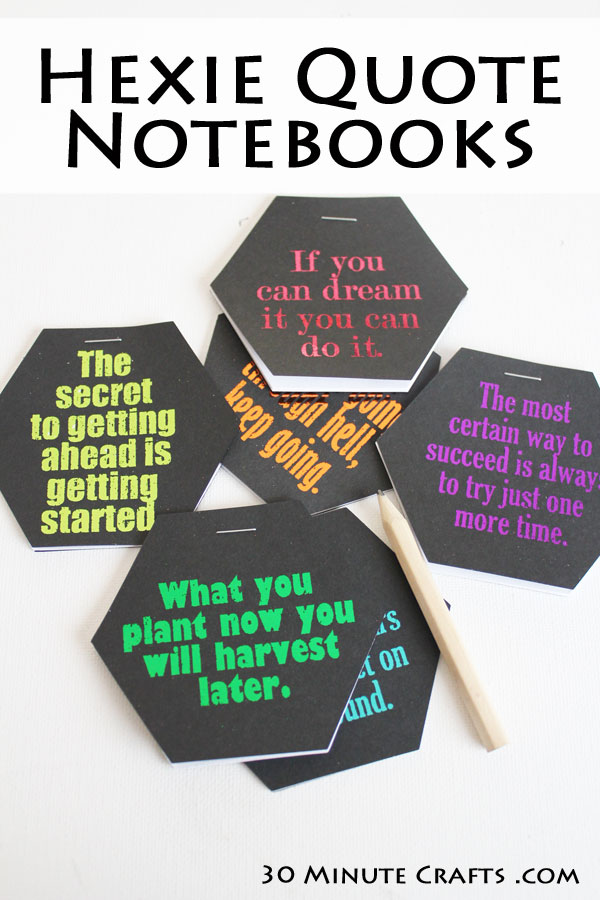 These notebooks would make a great gift, party favor, or craft for a girl's craft night. You don't need a lot of supplies, and they come together very quickly. With the prep I'm doing for show attendees, a foiled hexie quote notebook takes about 5 minutes to make. You'll need:
Sizzix die-cut machine with mats
Steel-rule hexagon die for Sizzix machine
Thermoweb Decofoils in assorted colors
Stapler
Quotes printed with a laser printer on black cardstock
if you're not using foil, you can use these red quotes instead
Copy paper
Laminator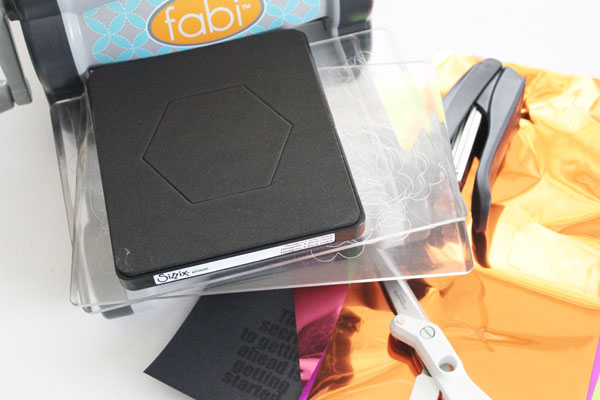 Rough- cut the quotes, then center on the die and cut.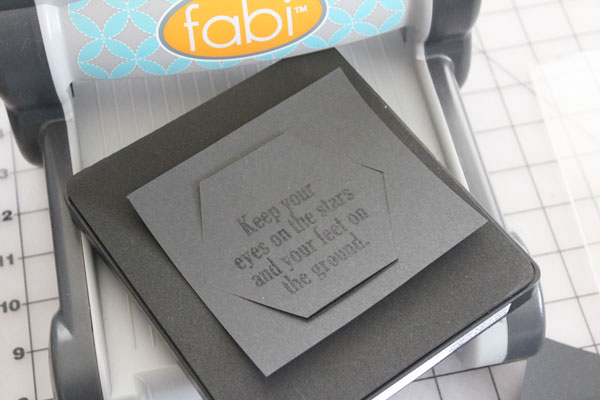 Layer a sheet of copy paper (folded in half), the hexagon, and a piece of foil.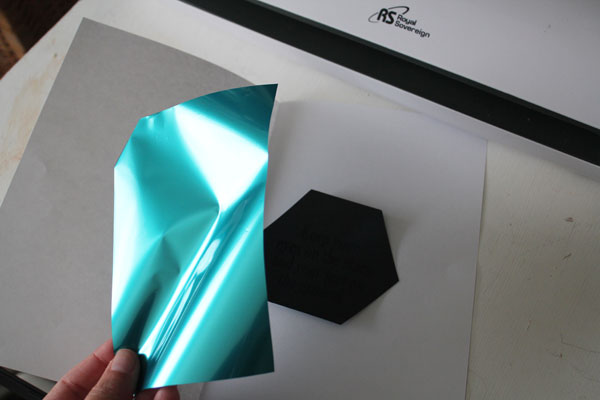 Close the folded copy paper, and feed through a HOT laminator.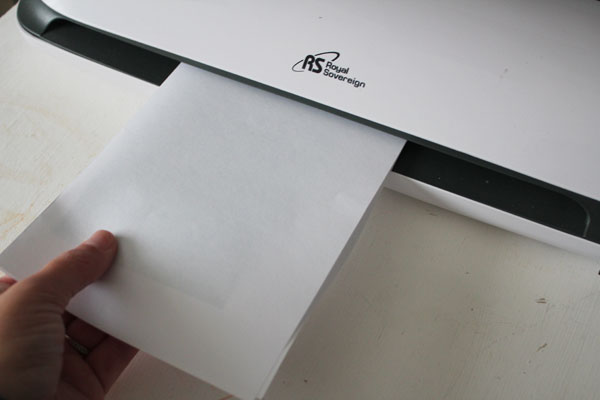 Cut out several sheets of copy paper, and a backing piece for your notebook.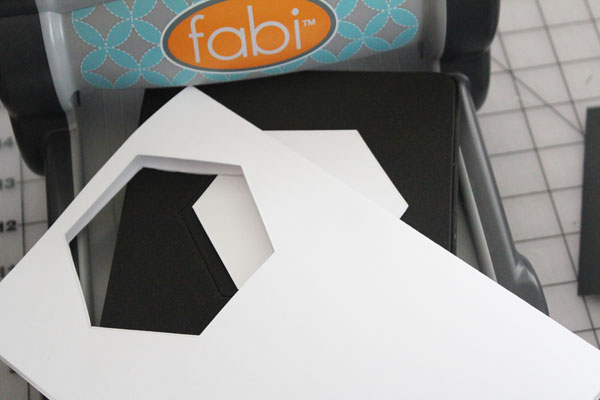 Layer the top, pages, and bottom.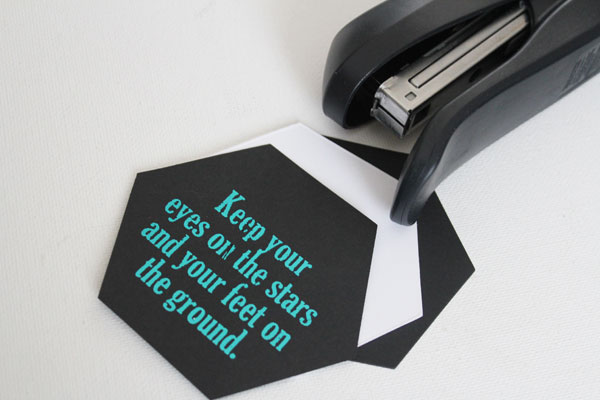 Staple layers.
Make lots and lots. These are like craft candy… without the calories!