Ground Hog's Day is one of the fun American Traditions I love to teach my kids about. While we won't be heading out to Gobbler's Knob in Punxsutawney to see the groundhog come out of hiding, we'll find other ways to enjoy this fun tradition… like this easy-to-make "Spring is Coming" Groundhog's Day Game! This printable board game can be printed and cut-out for one-time use… or you can use a DVD case to keep it put together for next year!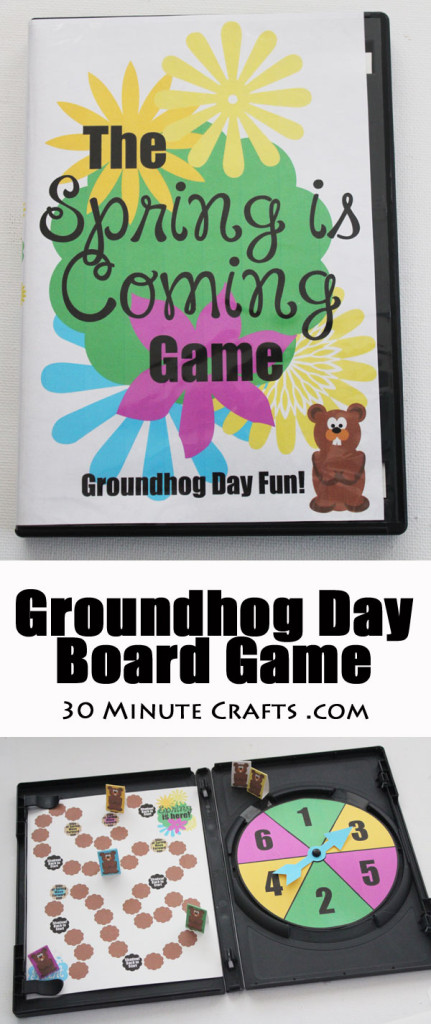 To make the game you'll need:
Groundhog Day Board Game Pieces printed onto cardstock
DVD Case
Groundhog Day Board Game DVD Case Cover printed onto regular paper
Scissors
Brad (paper fastener)
Hot Glue or double-stick tape
Craft Knife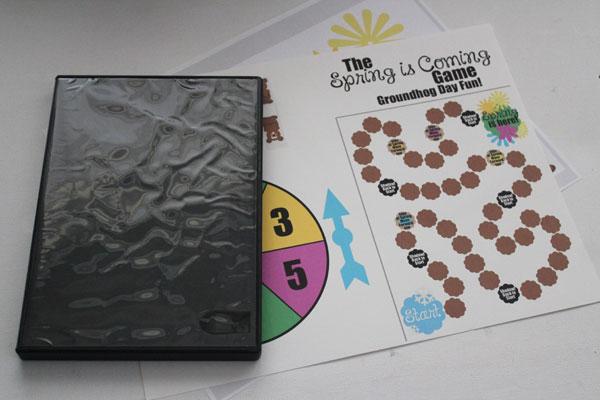 Cut the cover to fit, and tuck into the case, on the outside, between the plastic and the case itself.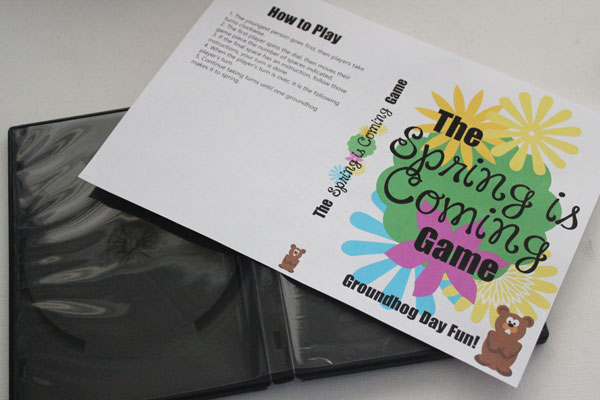 Cut out the pieces. Fold the game pieces, and secure the flap at the top with hot glue or double-stick tape.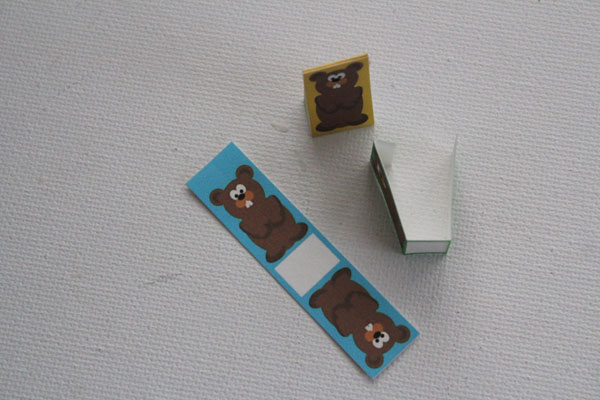 Cut out the circle and arrow for spinner. Poke a hole with a craft knife for the brad to go through. You will need to poke a hole in the DVD case as well.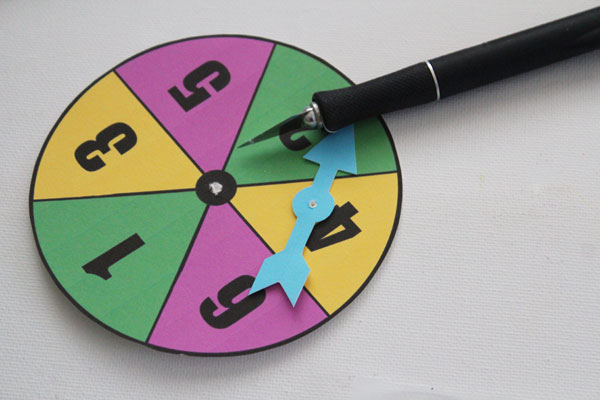 Secure all the pieces in place, make sure the brad is loose enough to allow the arrow to spin, and enjoy your game!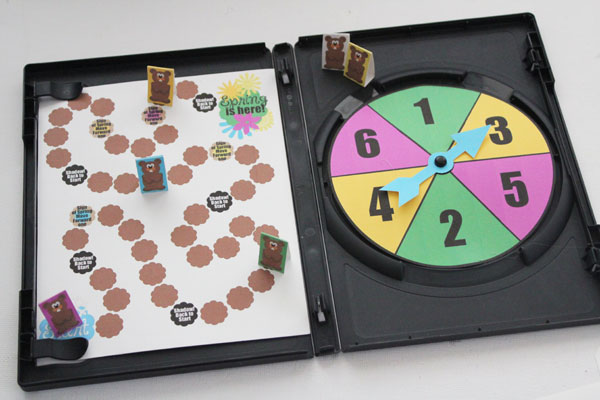 The game is simple. All players begin at start. They take turns spinning, and move the number of spaces indicated. If they land on a space with text, they follow those instructions. My 3 year old already loves this game, and we have played it together several times!