Sure, you could grab a chocolate bar from the store and give it to your sweetie, but what is more special that sweets that you made for your sweetie!? And these chocolate bars are crazy easy to make!
This post is part of Craft Lightning week. All week long I've been sharing Valentine's crafts that can be made in 15 minutes or less, along with my co-hosts Angie from the Country Chic Cottage and Jen from 100 Directions, and a bunch of our friends around the internet. Check out their awesome ideas at the end of this post! If you missed any, check out the Valentine's Doilies, Crystal Heart, Stamp Valentines, and Stampable Jewelry Box.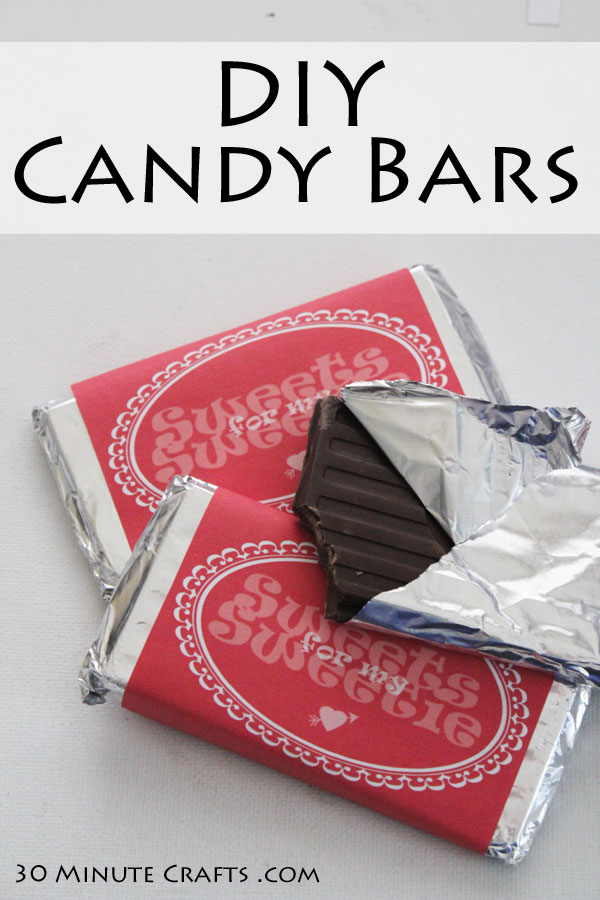 You'll need:
Chocolate Melts
Candy Bar Tray (I found this one at Michael's)
Candy Bar wrapper printable printed out on paper
Scissors or paper cutter
Aluminum Foil
Double sided tape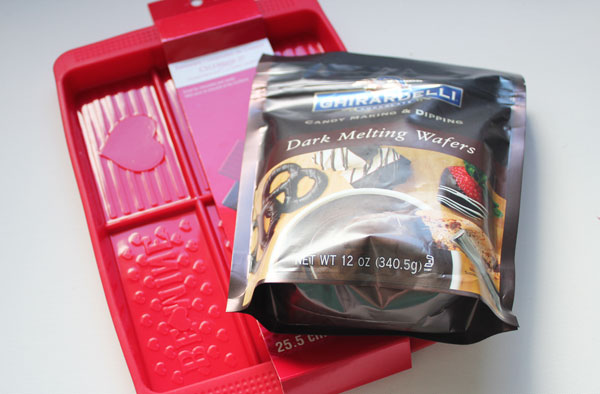 Place the candy melts in the tray and microwave for 30 second intervals, stirring between each, until melted. Set aside to cool for several hours (will depend on the temperature in the house).
Break apart the bars and wrap with foil. Cut the printable wrappers.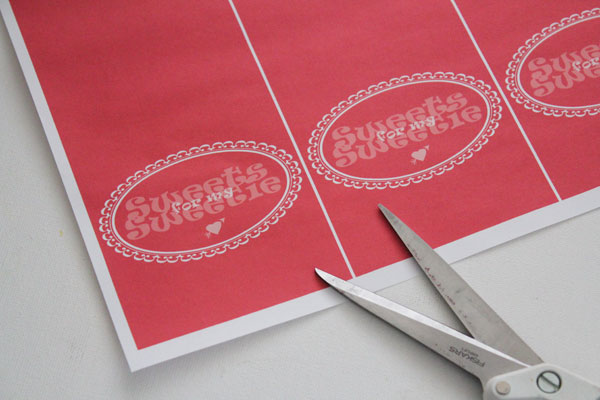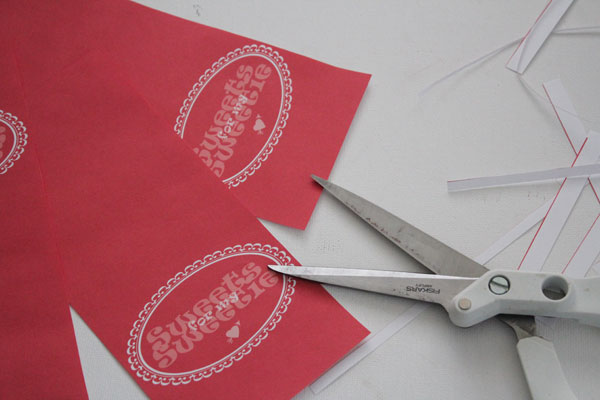 Wrap each around the chocolate bar. Trim any excess length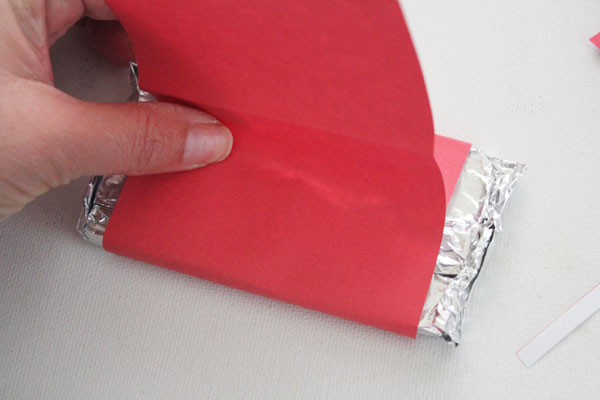 Tape in place.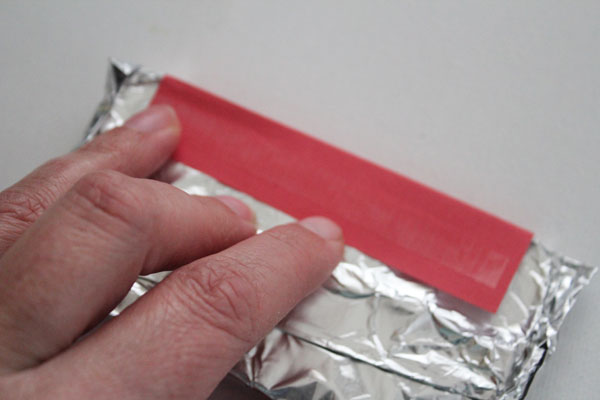 Secure the wrapper in place, and your candy bar is ready for your sweetheart!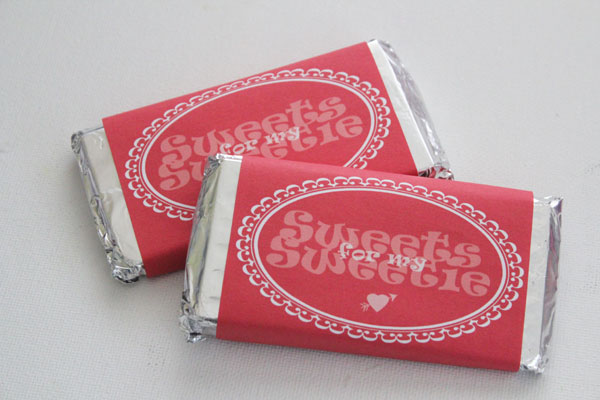 Check out these other awesome and quick Valentine's Day projects:
Cyn at Creative Cynchronicity made this glitter heart canvas.
These shrink plastic earrings that Katie Berry made are simple and cute!
Over at Craftily Ever After, Ashley made these Valentine bird tattoos.
Get your fingers busy with these Valentine's thumbprint hearts from One Krieger Chick.
Karen at Dragonfly and Lilypads is helping you create a custom beach scene for your valentine.
How cute are these love bugs from Ashley at Cute as a Fox.
These his and hers party favors over at Michelle's Party Plan-it are easy to make, and a great idea for party decor.
Beth Watson has a genius idea for faux cross-stich.
Jen from 100 Directions shows you how easy it is to make your own Valentine's card.
And she shows you how to cut your own Valentine's garland.
Angie from The Country Chic Cottage whipped up these Valentine's Day Muddy Buddies.
And she made these great Valentine's Day Mason Jars.
To get this valentine's chocolate wrapper printable as well as all our other fabulous Valentine's Printables, join the email list using the form below: