Surprise a friend or family member this Valentine's Day with a Valentine's gift on their doorknob! This is a great way to surprise your kids on Valentine's morning with a sweet surprise waiting on their doorknob. This door hanger box is simple to make, just cut it out and glue together, and you're ready to go in about 5 minutes!
You'll need:
Scrapbooking Cardstock
Silhouette Machine and door hanger silhouette file
Hot Glue
Tissue Paper
Treats to tuck inside
Cut out with your Silhouette machine.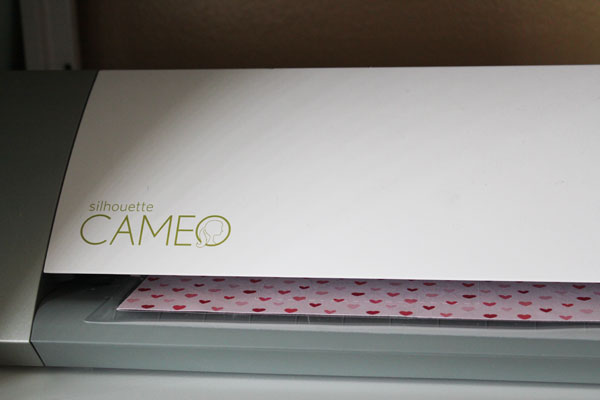 Fold on dotted lines and glue flaps.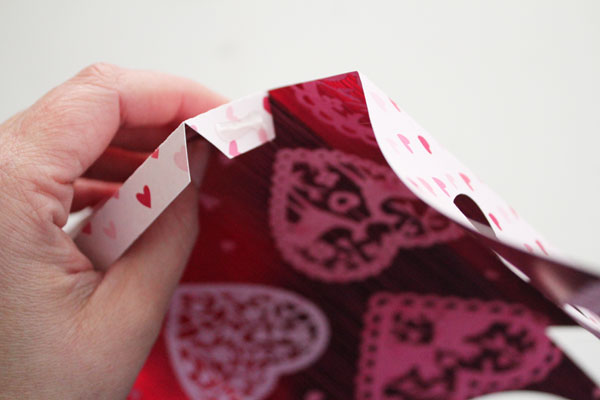 Tuck treat in with tissue paper.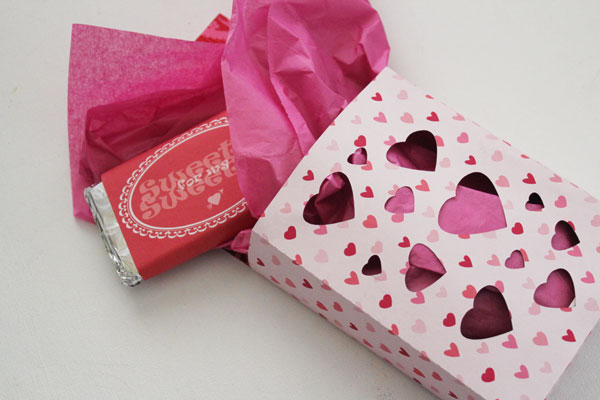 Hang on a doorknob, waiting for someone sweet!