Who is your favorite Lego Movie character? I'm a big fan of Wyldstyle. She's a free-spirit and Lego Master Builder who believes wholeheartedly in the prophecy that will deliver The Special to save Bricksburg. So, I decided to make some Wyldstyle hair streaks that I could wear – and remove when I didn't need that wild style.
These are great to wear to Legoland! My boys and I recently went to Legoland to see the new Lego Movie in 4D! It is a short (less than 15 minute) film featuring our favorite Lego Movie characters, like Emmet, Wyldstyle, Unikitty, and Benny. It premiered at Legoland, CA this weekend, and you'll be able to watch it there this summer!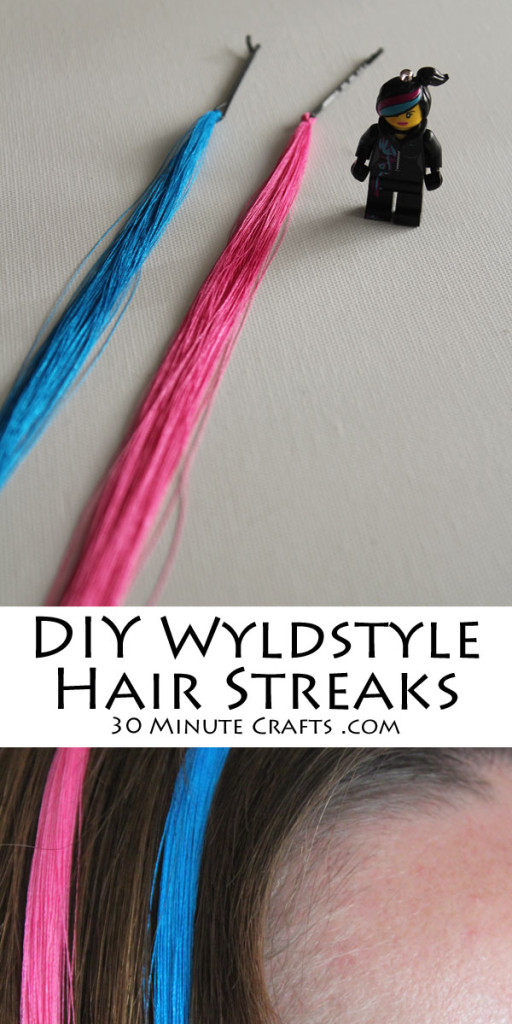 To make the streaks, you'll need:
Thread in pink and blue (I used Isacord 40 wt. in Pretty in Pink and Pacific Blue)
Bobby Pins
Tape
Glue
Scissors
Box for wrapping (I used a priority mail box)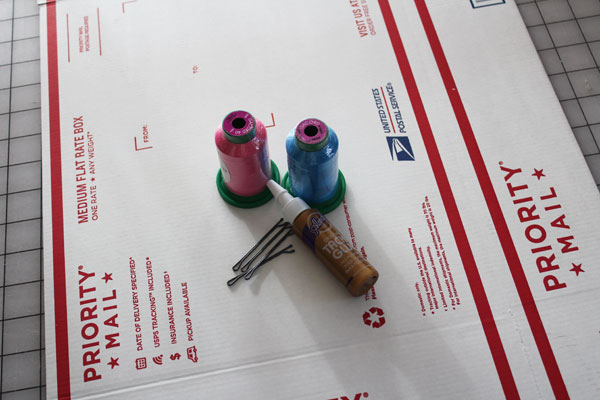 Tape an end of the thread to the box, then wrap around and around. And around, around, around, around…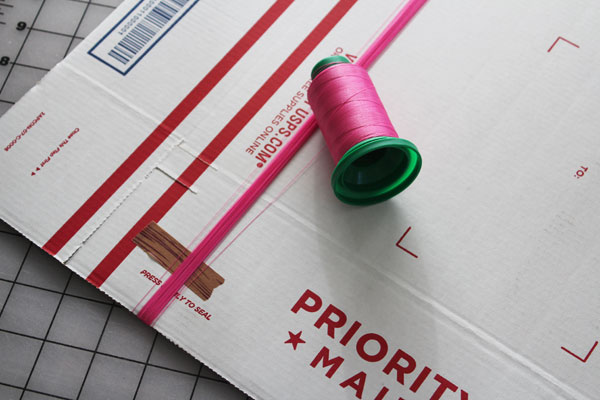 When you have enough, thread the bobby pin through one side.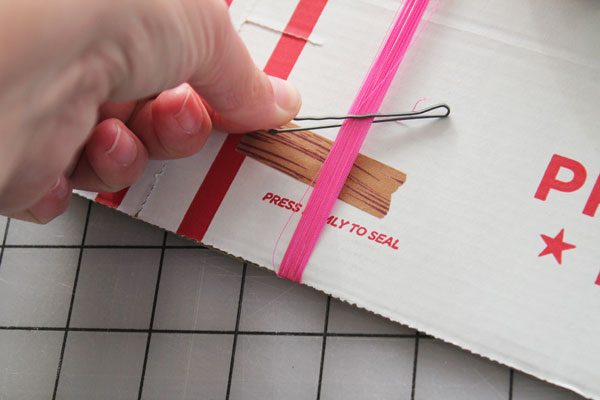 Pull it through to one side.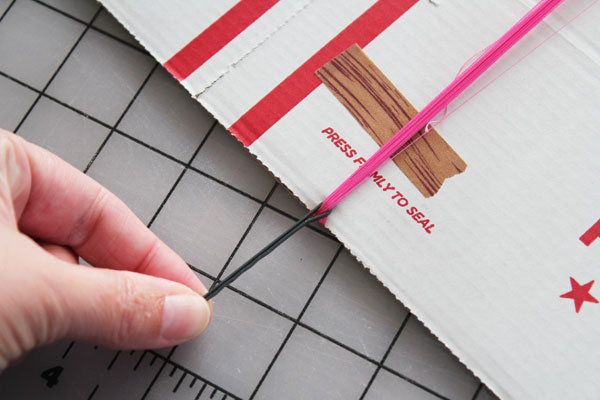 Cut the thread on the other side.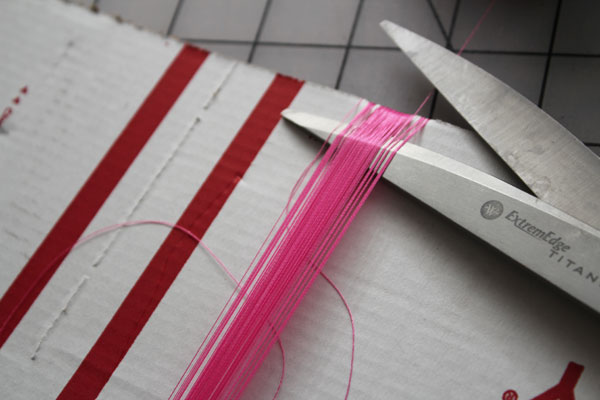 Use another piece of thread to wrap close to the bobby pin. Wrap about a dozen times.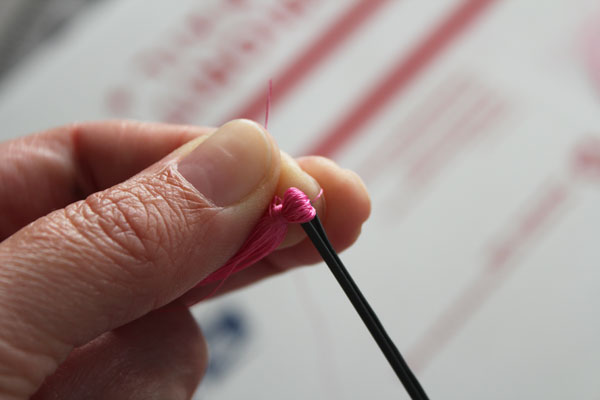 Tie with a double-knot, then secure with a dab of glue.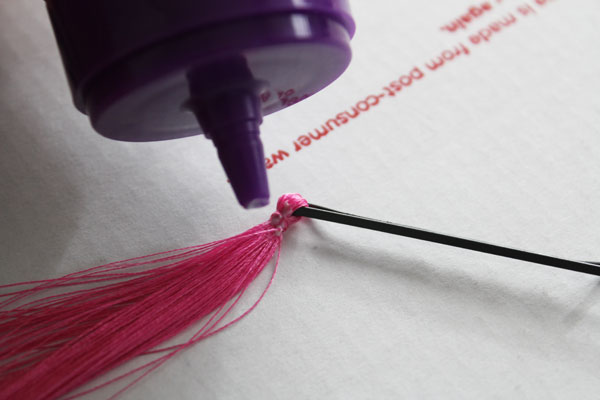 Repeat with the second color.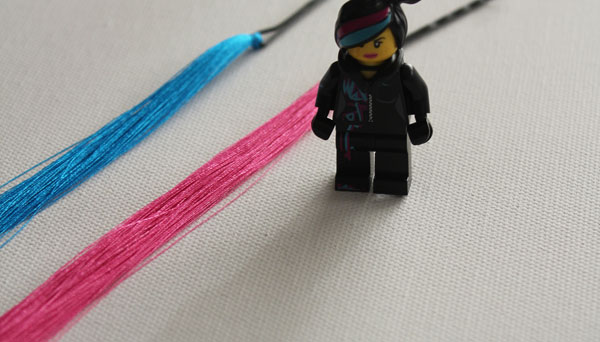 Be sure to check out the new Lego 4D Adventure, showing at Legoland now! And you can follow the buzz on social media with the hashtags #thelegomovie4d #LordRisky #EvilSecretPlot #allhailme.