Simple Earrings are my go-to when I need a crafting fix. They're easy to make, and fun to wear… and I can grab them and wear them whenever I need a little pick-me-up! For these hoop and dangle earrings, you'll need to know how to wrap wire. If you haven't done it yet, it is a great technique to learn, and will open up so many more jewelry-making projects and ideas for you!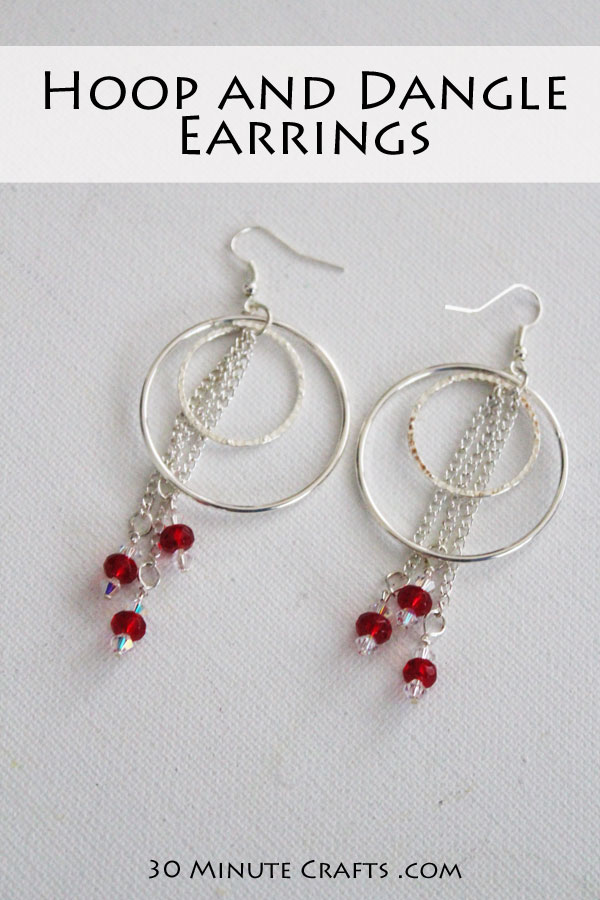 You'll Need:
Large Hoops/rings
Jewelry Chain
Head Pins
Jewelry Pliers
Earring Wires
Jump Rings
Beads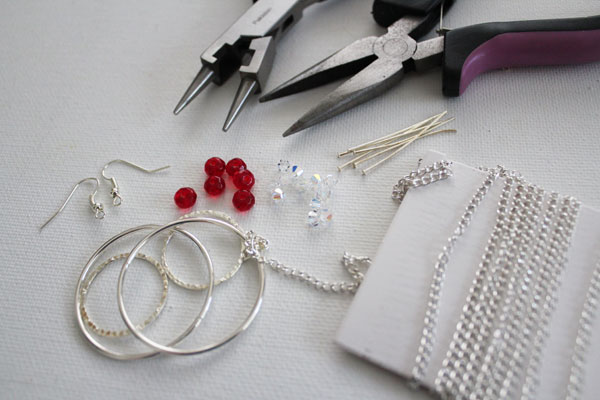 Cut 6 pieces of chain. You'll want three different lengths, two of each (one for each earring).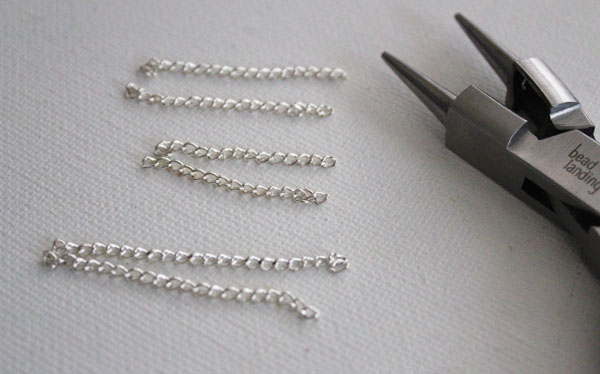 Put the beads on the head pins, then wrap around round-nosed pliers.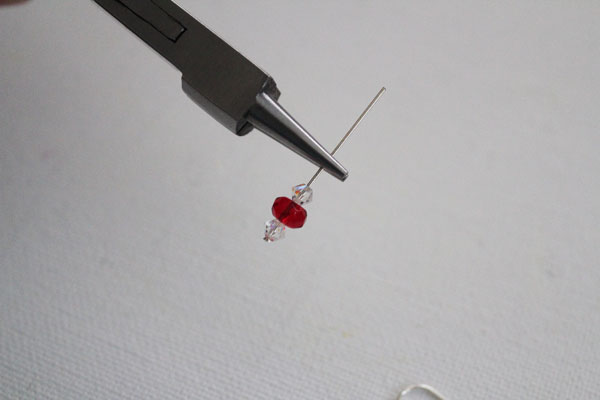 String the chain on the curve, then wrap the top to complete.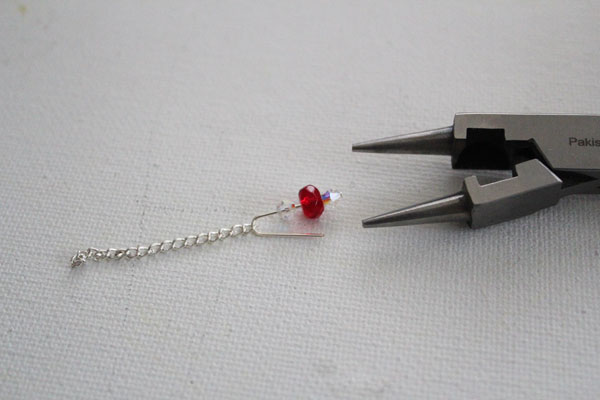 Complete for three chains.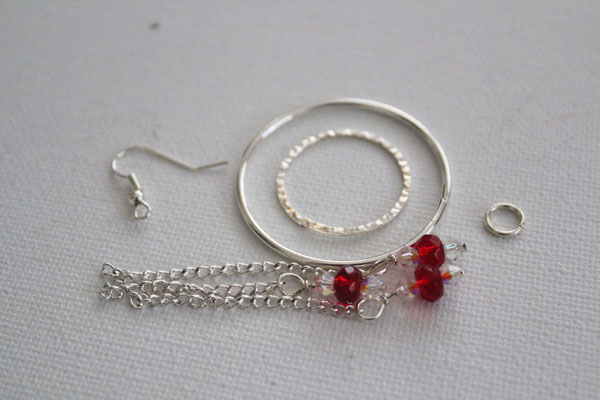 Open a jump ring. String on the three chains with beads, the two hoops, and the earring wire.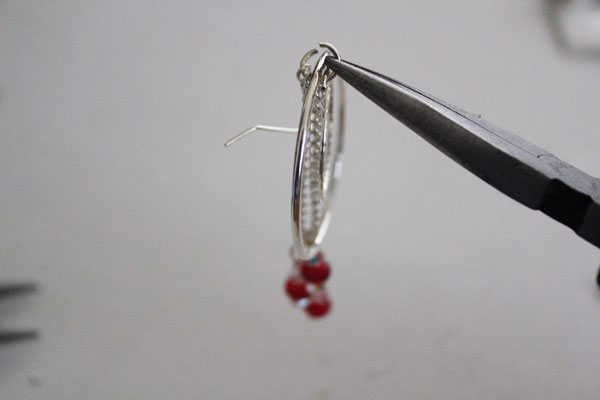 Close the jump ring. Repeat these steps for the second earring.