If you're a Dr. Seuss fan, you're familiar with Fox in Socks. And, like my sons, you might giggle when you get to the tweetle beetle bottle puddle paddle battle muddle. They particularly love it when I say it faster and faster… until I mess it up (which is inevitable, and happens after only a few tries). If you'd like to make your own Dr. Seuss Craft, specifically a Fox in Socks craft, this Tweedle Beetle Bottle Puddle Battle Muddle is super simple to make!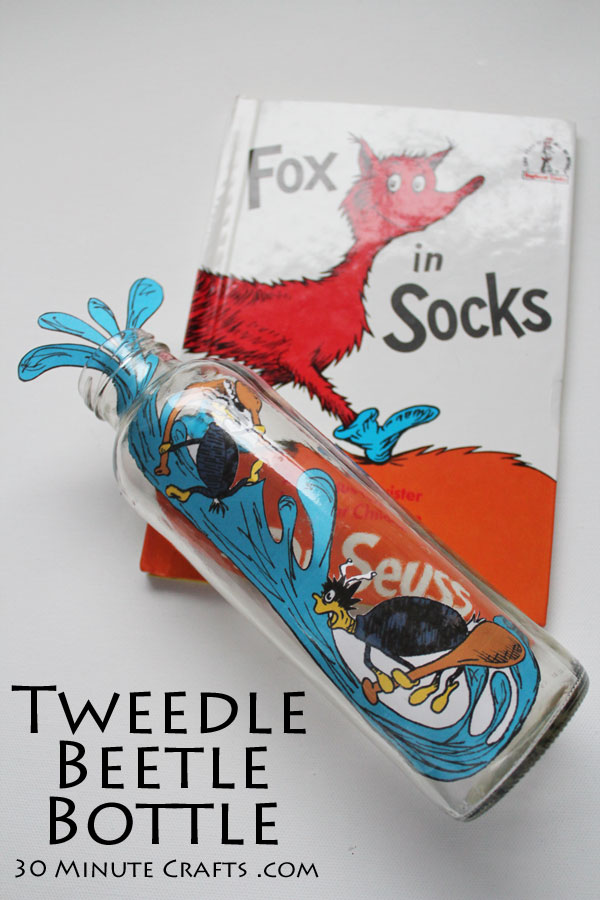 You'll need:
A bottle (we used an individual-size Hubert's Lemonade)
Rubbing Alcohol and paper towels
Printable Tweedle Beetle Puddle Paddle Battle
Scissors (and optional craft knife)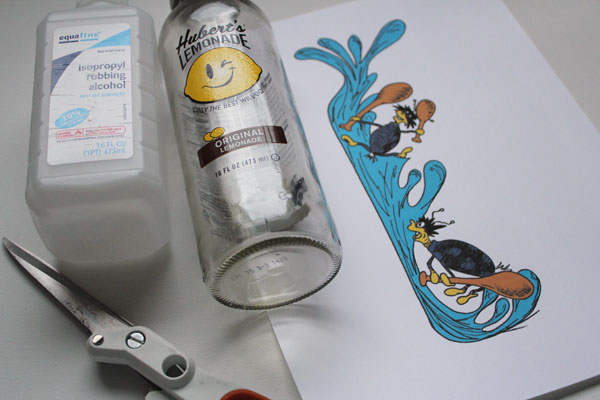 Cut out the beetles.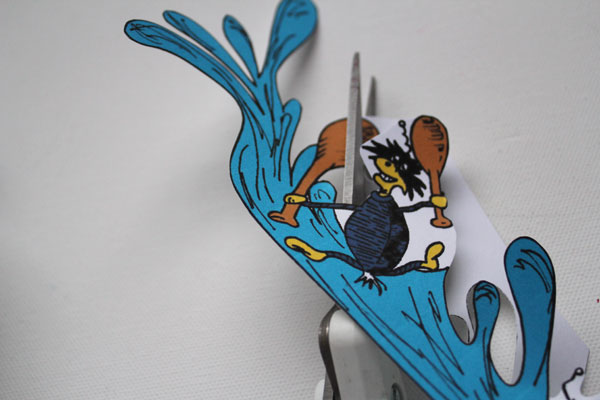 Cut as close as you want, I went with as much detail as possible.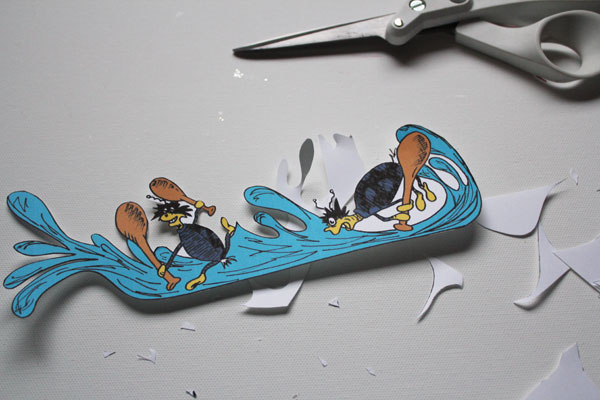 Remove the label from the bottle, using the rubbing alcohol to remove any excess adhesive.
Curve the cut out piece, and carefully insert into the neck of the bottle.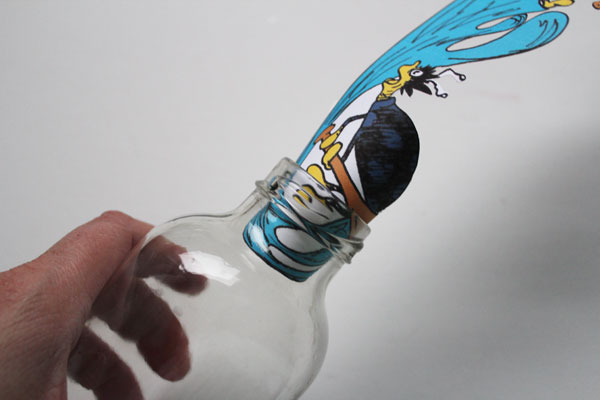 Insert all the way down, and you're done!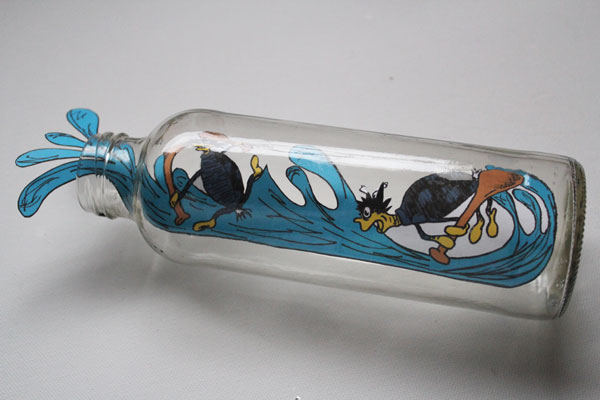 Now practice saying it…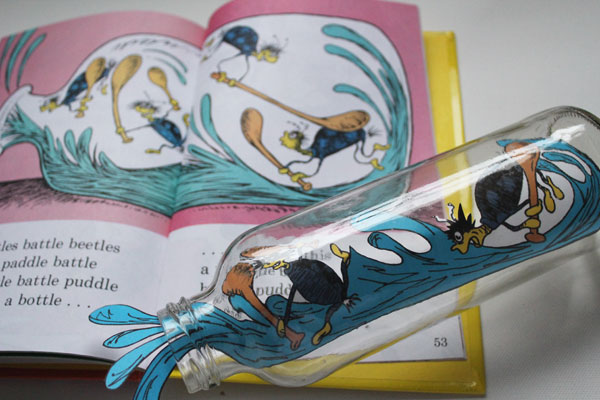 Tweedle beetle bottle puddle paddle battle muddle! Yikes! This Dr. Seuss craft is a lot easier to make than it is to say!