These bunny hair clips are a great kid craft – fun for keeping kids busy while on spring break, or on the weekends. They can make lots and lots to share with friends. These can also be used as decorations on gifts!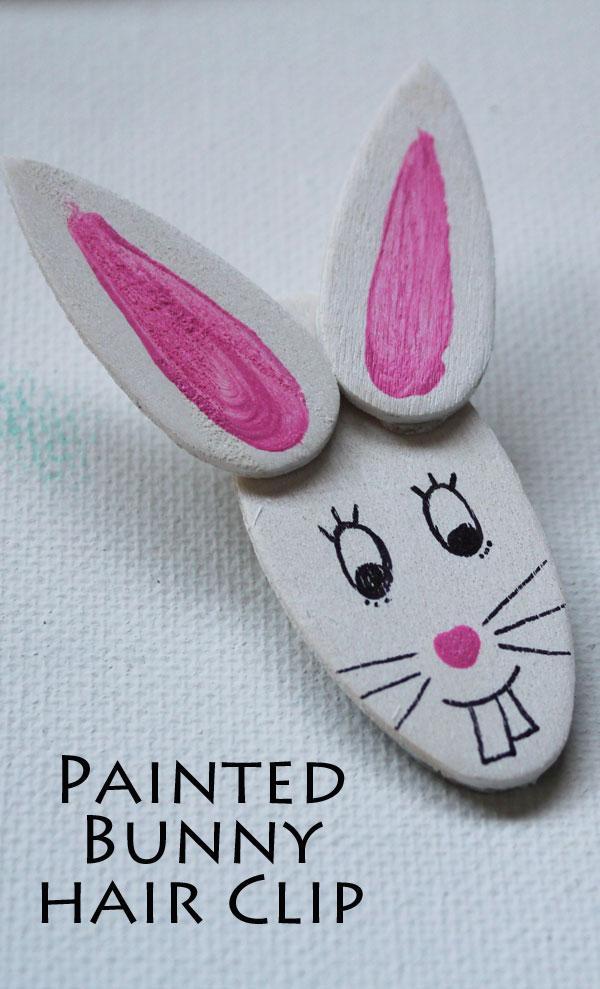 You'll need:
Hair clip
Wooden pieces (from craft supply store)
Hot Glue
White and Pink paint
Fine-tip permanent marker
Paint brush
Start by adding glue to the clip.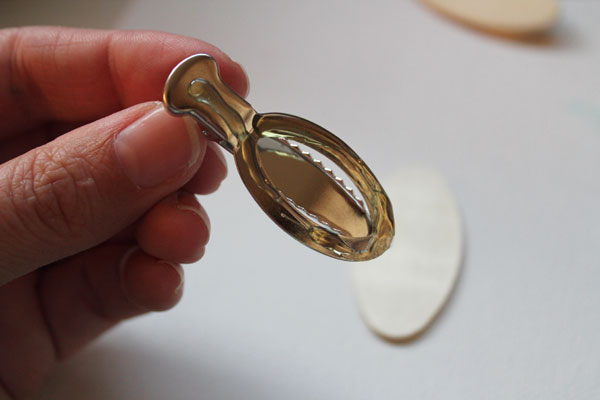 Secure to the large wooden oval.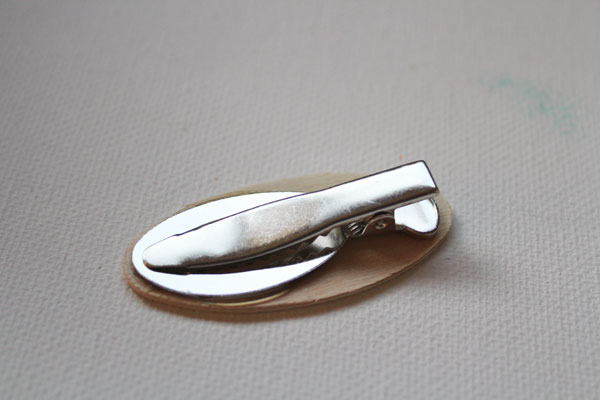 Using hot glue, attach the smaller pieces for ears.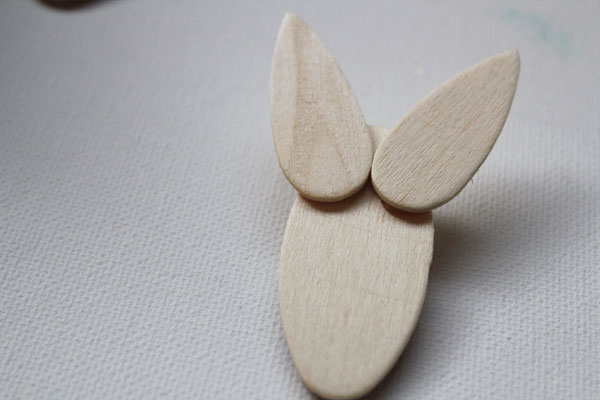 Paint white.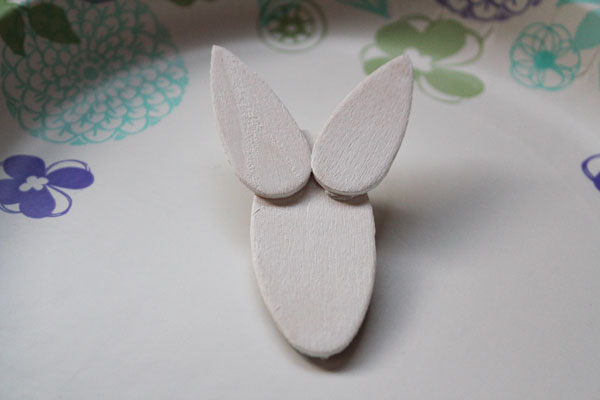 Add a little pink for the bunny's ears and nose.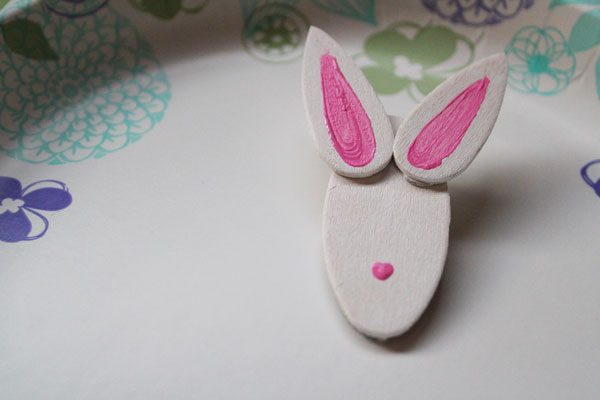 Wait for all the paint to dry completely (overnight) before attempting to add the details. If the paint is even a little damp, the pen will make a mess rather than write.
Then add the details – eyes, eyelashes, whiskers, teeth.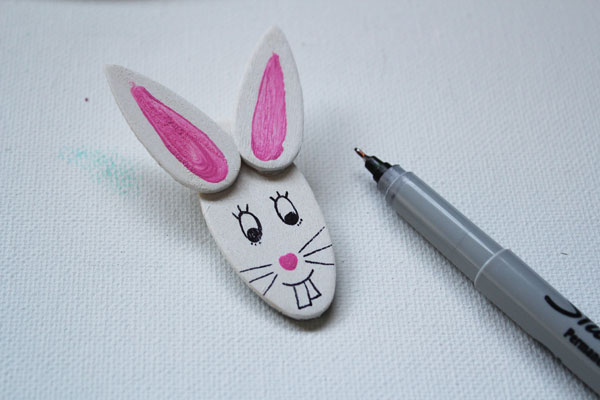 Your hair clip is done!