Laser-cut wooden cut-outs of all kinds can be found at crafts stores, and make great (and simple) necklaces! Find out how this laser-cut wooden bunny becomes a necklace in only a few steps!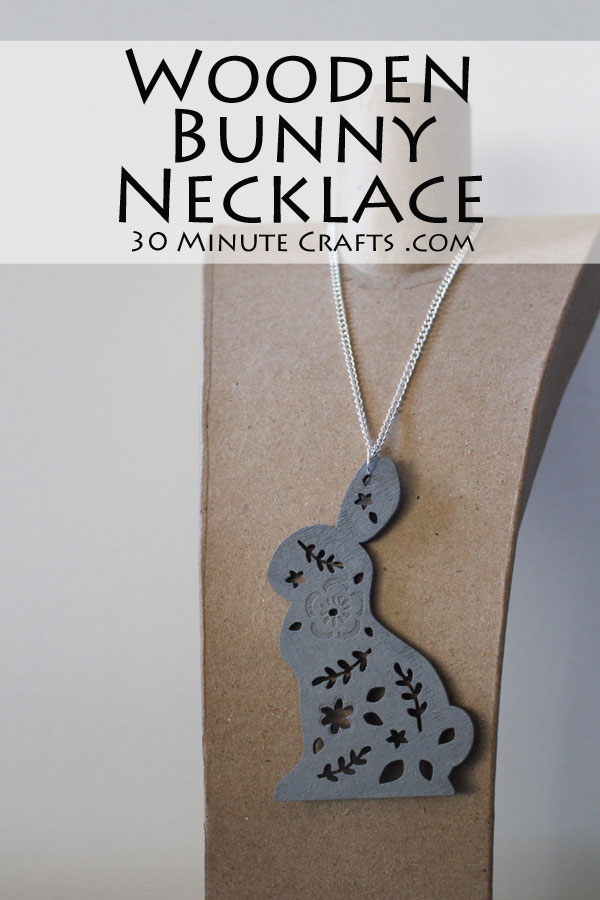 You'll need:
Wooden Bunny (or other laser-cut design)
Chalk Paint
Wax for chalk paint
Paint Brush
Soft Cloth
Jump ring
Necklace, chain, or ribbon to hang from
Make sure your wooden cut-out has a hole at the top for hanging. If not, you can drill a hole now, or add a bail at the end with glue.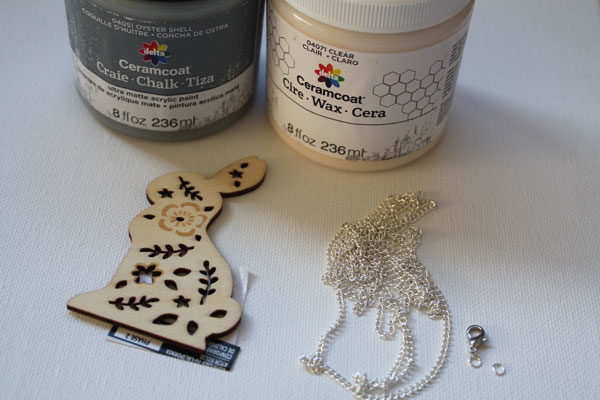 Paint the wooden laser-cut with your choice of color.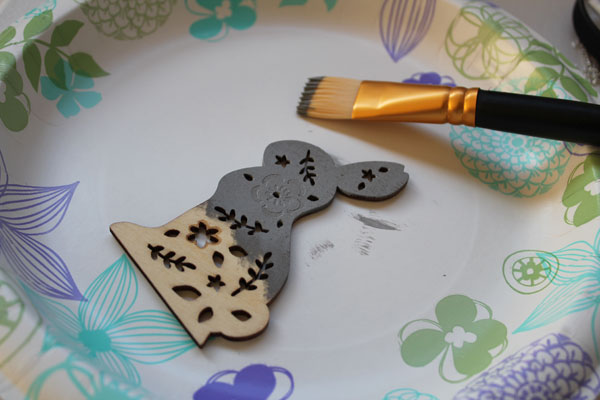 Allow to dry. Then paint on wax.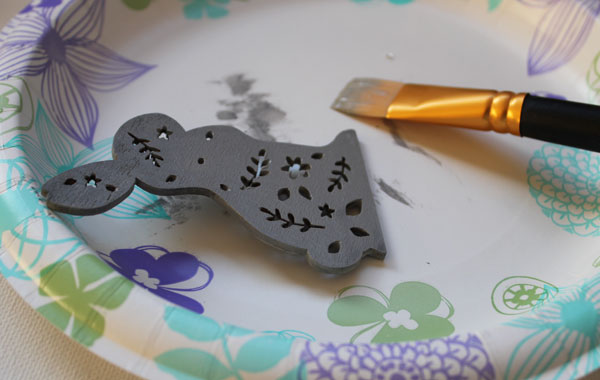 Allow to dry, then buff with a soft cloth for a velvety look.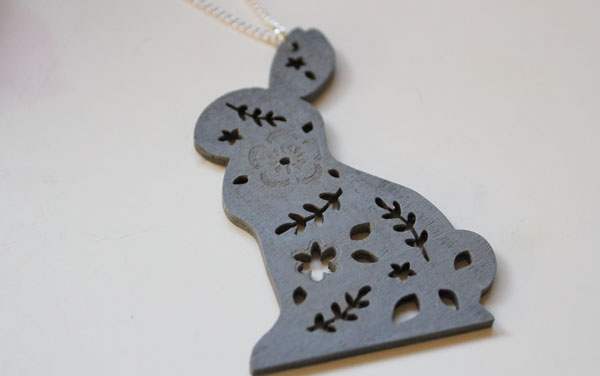 Attach jump ring to top (or glue on bail if you don't have a hole), and add chain!