Looking for a fun way to show someone you love them this Easter? Chocolate is always a great option!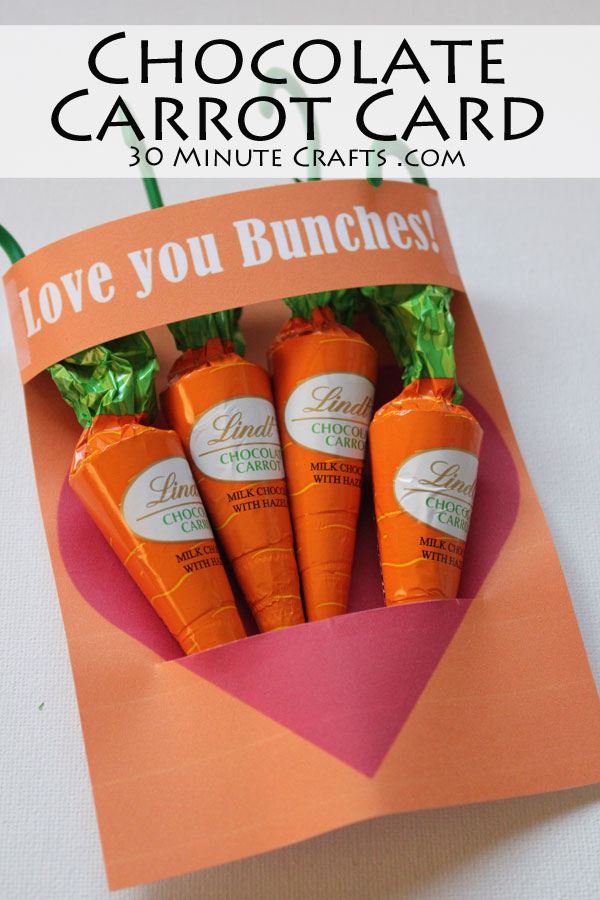 You'll need:
Lindt Chocolate Carrots
Scissors
Tape
Love you Bunches Carrot Printable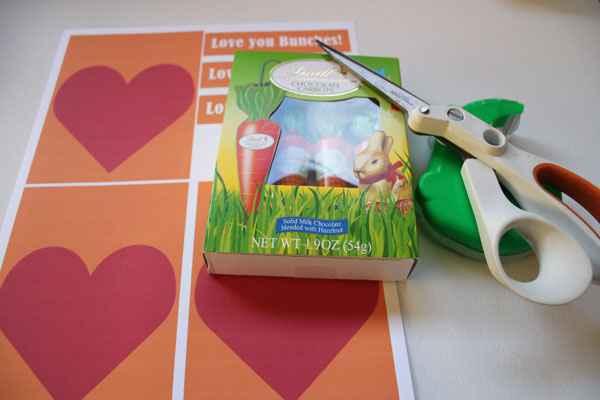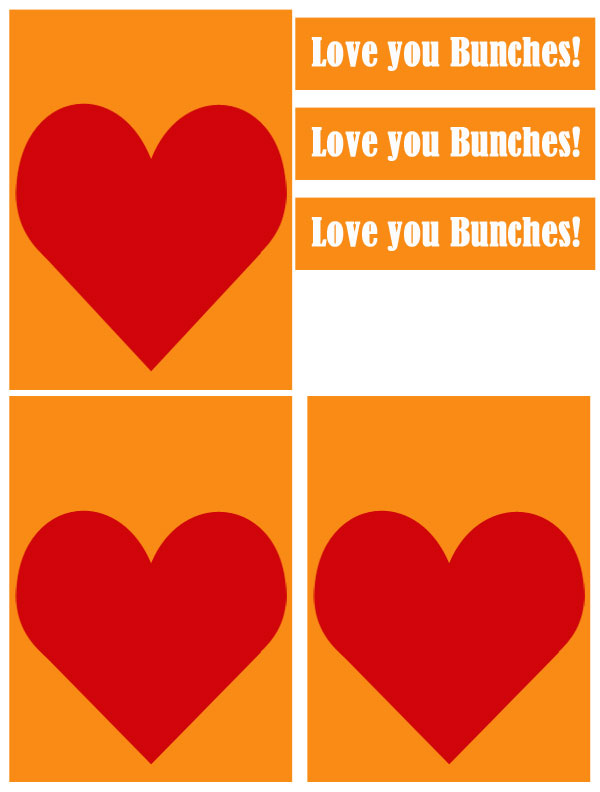 Print out your printable, and cut out the pieces.
Fold in half, gently, without creasing. Cut a slit about 1.5″ up from the bottom of the heart.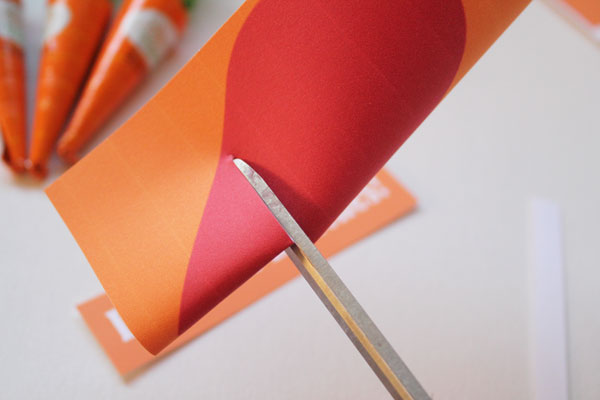 Put the carrots, point down, into the slit.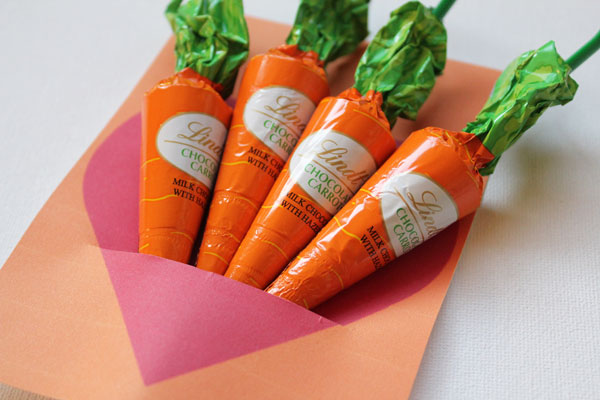 Place the bar over the top, and tape around the back.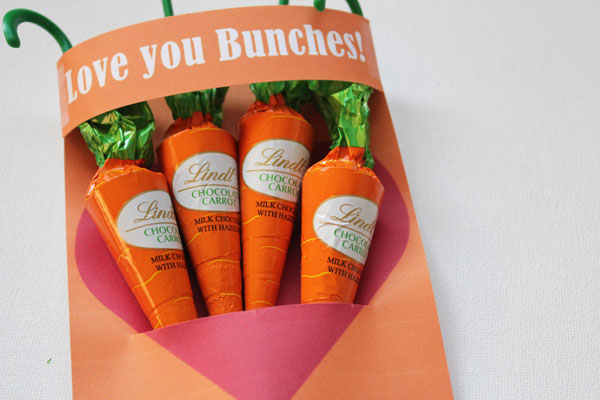 A fun way to share some love (and chocolate!) this Easter holiday!