Sometimes, wandering through the bead aisle at your local craft store, you'll find the best inspiration. If you're not sure what to make with those beads, you can use just about any combination of beads to make a necklace similar to this rose necklace. It doesn't take long, and is sure to be a conversation starter! One that you can answer with "thanks, I made it!"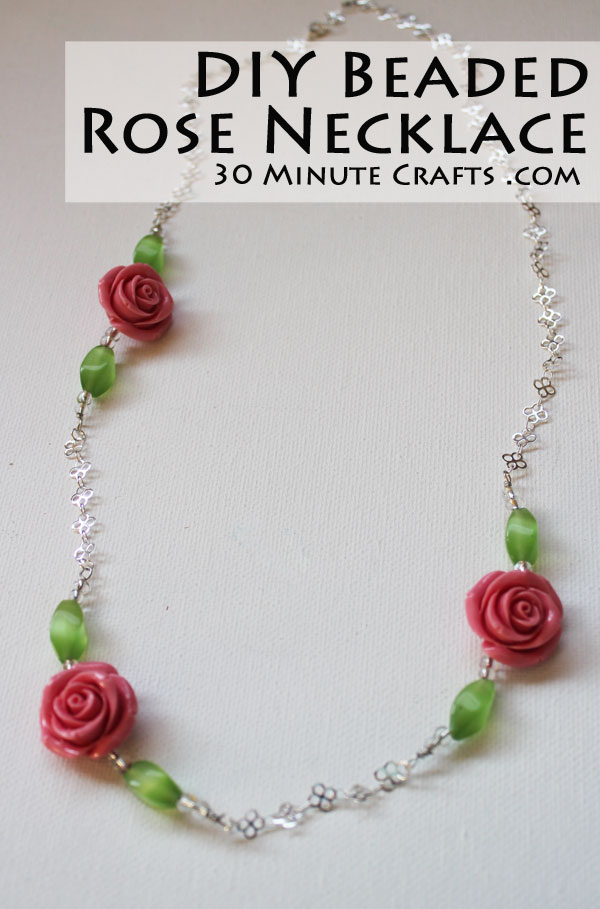 You'll need:
Jewelry Chain of your choice
Rose Beads
Green Beads
Jewelry Wire
Jump rings
Wire Cutters
Round-nosed jewelry pliers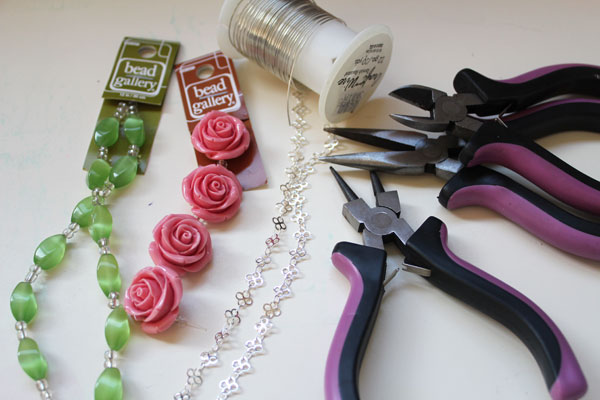 Cut 6″ pieces from your jewelry wire. Wrap one end around the round-nosed pliers, and wrap the excess wire around the end. If there is too much, clip off the excess.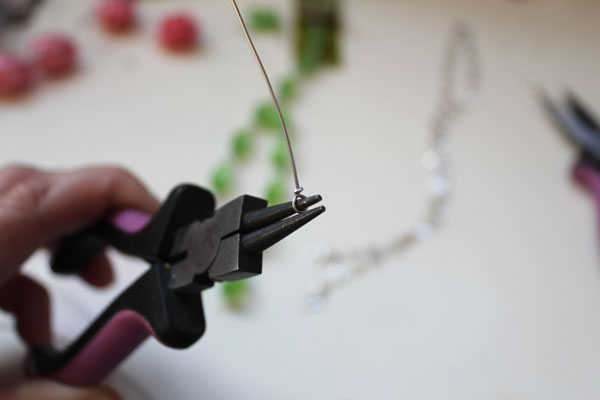 String on your beads.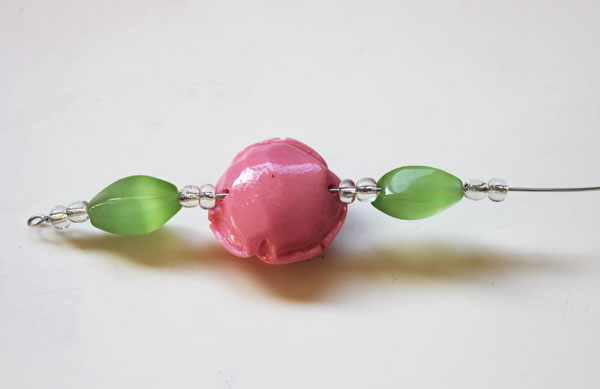 Create a loop on the other side.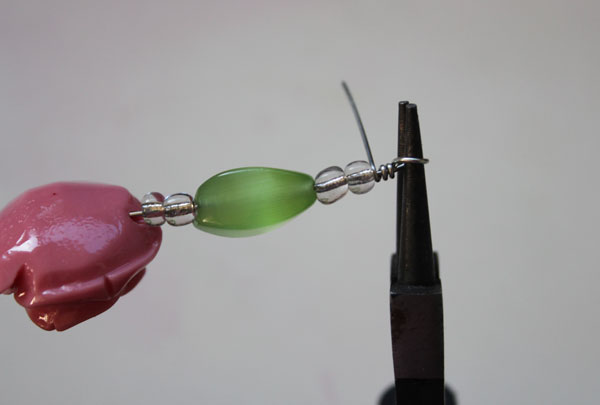 Repeat three times.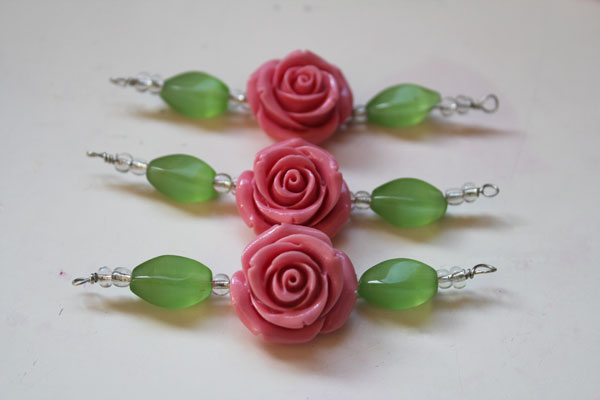 Cut your chain in half. Then cut one of those halves in half. String these two quarters between the three rose pieces using jump rings. Attach the other half of the chain to the ends, and your necklace is complete!