As an adult, wearing green on St. Patrick's Day can get tricky. Not all of us have green in our closets. It isn't like it was when we were kids where our closets were rainbows of color. As an adult, I have one green shirt that isn't holiday-oriented. And if I've worn it recently, it is in the laundry. Having some cute St. Patrick's Day jewelry that is easy to make and fun to wear keeps me festive on St. Patty's Day without having to do laundry the night before. And, I can toss this necklace into my purse a few days before, and have it handy when I inevitably forget on the morning of St. Patrick's Day. An easy, fun, and stylish solution to the decades old OMG-I-have-to-wear-green-on-St-Patrick's-Day problem.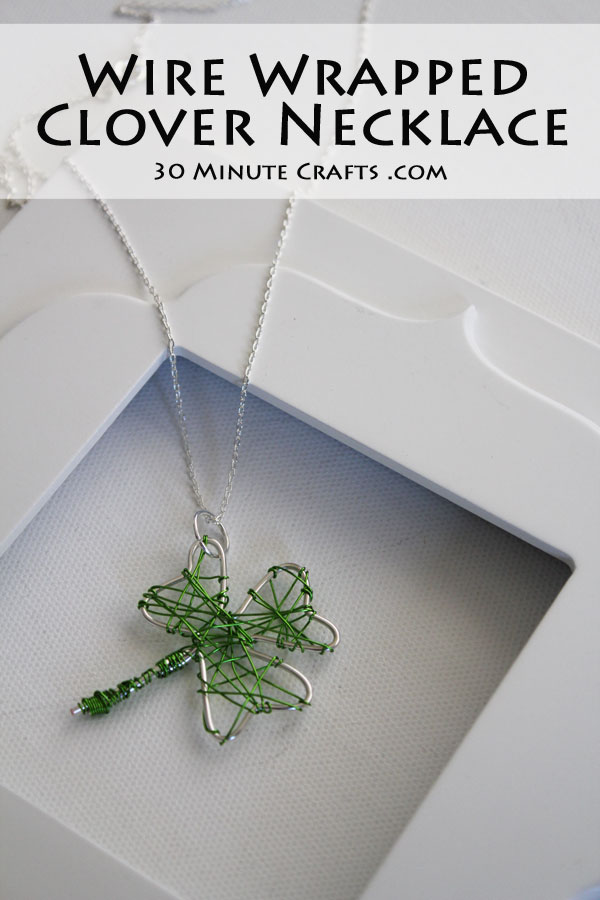 To make this wire wrapped clover necklace, you'll need:
18 or 20 gauge silver wire
26 gauge green wire (permanently colored copper wire)
Jewelry Pliers
Jump Ring
Necklace chain and necklace clasp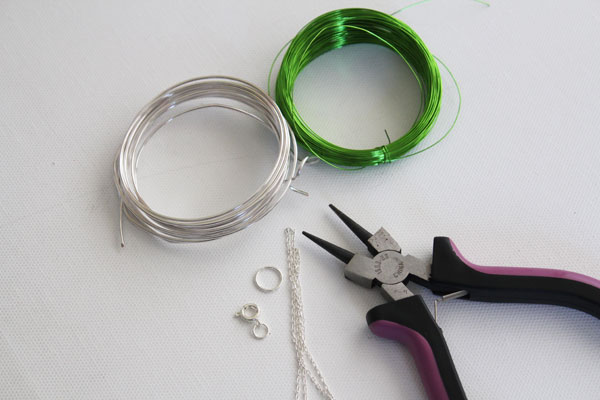 Start by bending the heavy-gauge wire. You'll make one half of the stem first.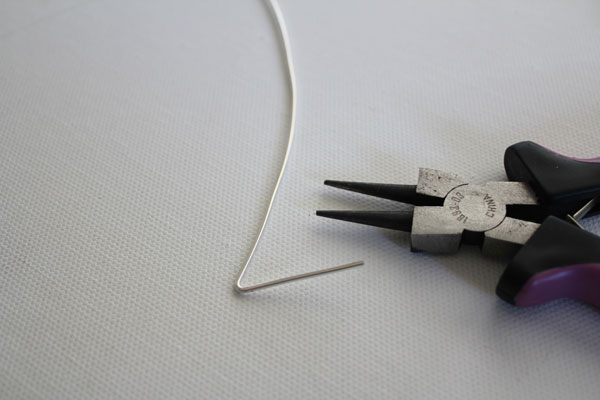 Keep bending around to make a clover shape. It doesn't have to be perfect. Mine certainly isn't! Clip the stem so the two pieces are the same length. Thread on the jump ring.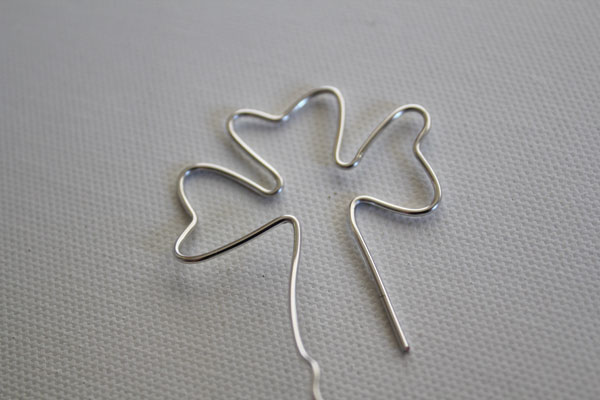 Start wrapping the green wire around the stem to secure, then criss-cross  over the clover shape. Wrap around the silver wire in places to help secure it. Decide where you want your jump ring to be, and make sure it stays in that spot as you wrap the wire.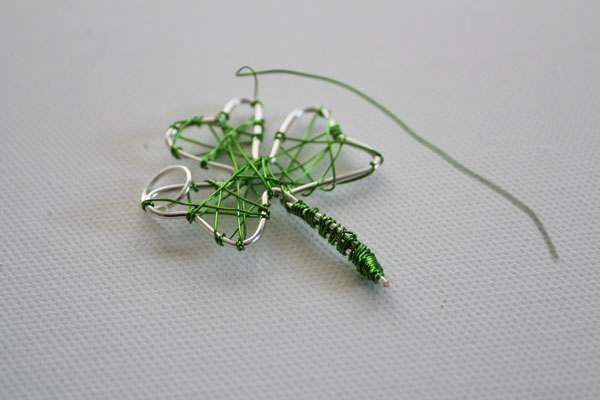 Finish up by wrapping around the stem.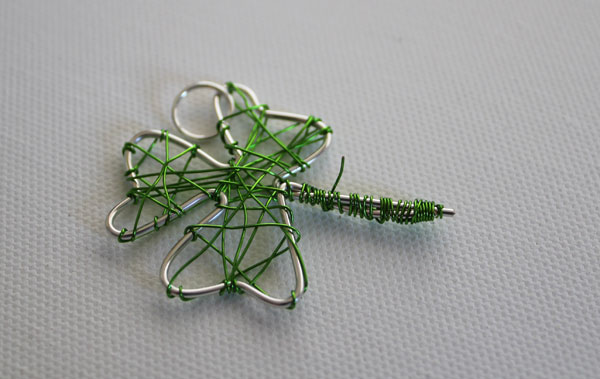 Put on your necklace, and you're ready to be festive and pinch-proof on St. Patrick's Day!