Love the pearl necklace look, but not the pearl necklace price? This faux pearl necklace is as chic as it is affordable… and easy to make! With only a few supplies, in 15 minutes you'll make a necklace you'll love wearing, or that you can give as a gift!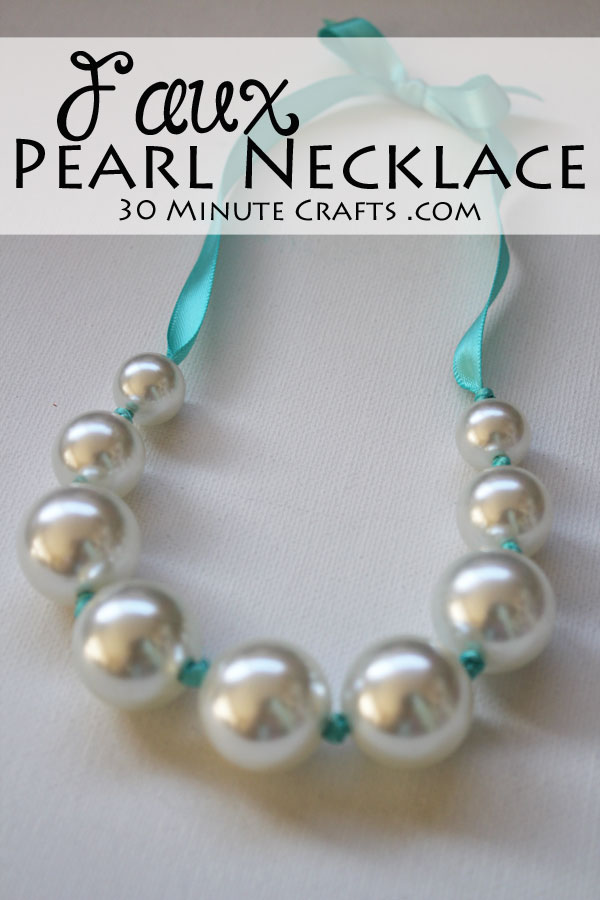 Supplies:
Faux Pearl Beads
1/2″ Ribbon
Sturdy Thread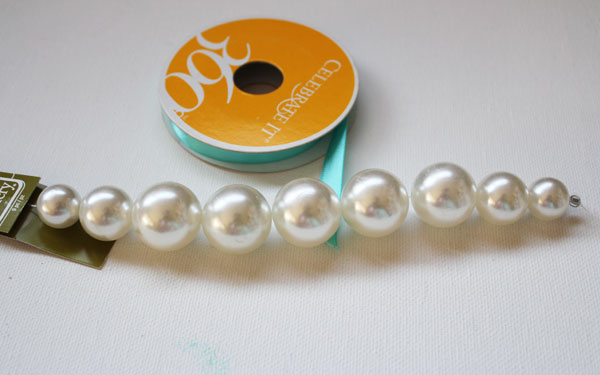 In most cases the ribbon will be too thick to push through the hole of the beads. So, we're going to pull it through instead! Cut a 12″ length of thread. Fold in half. Feed through a bead so that there is a loop on one side, and the two tails on the other.
Feed the ribbon through the loop, then firmly pull the ends of the thread to pull the ribbon through.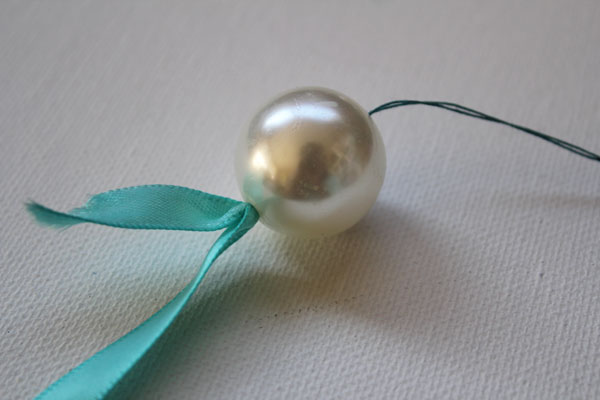 Add an overhand knot, and repeat until you have as many faux pearls as you like.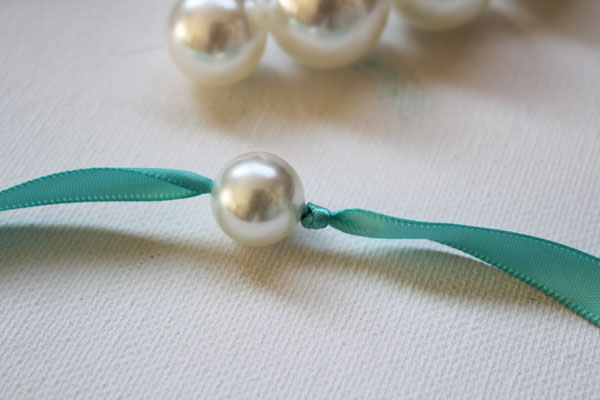 Tie the ends behind your neck to wear.