Playing games is a fun pastime for most families, including ours. Our kids love to try to beat us at different board games – and often do! For Father's day, I thought it would be fun to make a game using photos of the kids as the pieces. You could absolutely use your favorite existing board game, and just make new tokens for it, that would be an even easier version of this fun Father's Day craft.
This project is part of Craft Lightning Father's Day – a whole week of fun and fast Father's Day crafts you can make in 15 minutes or less. I'm co-hosting with Angie from The Country Chic Cottage and Danielle from Busy Mom's Helper. Check out the bottom of this post for their fast Father's Day craft ideas, along with lots from our other crafty friends!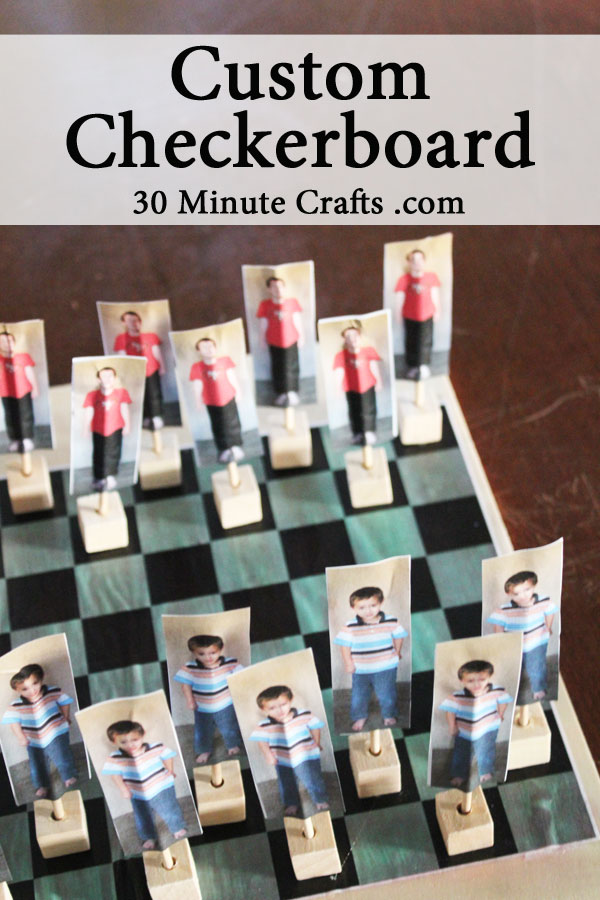 To make the checkerboard you'll need:
Game board or checkerboard printable and wooden baseboard
Photos of kids shrunk down to 1″ wide
Pegs and cubes (found in the wooden section of the craft store)
Scissors or paper cutter
Mod Podge
Hot Glue
Cut the game board printable.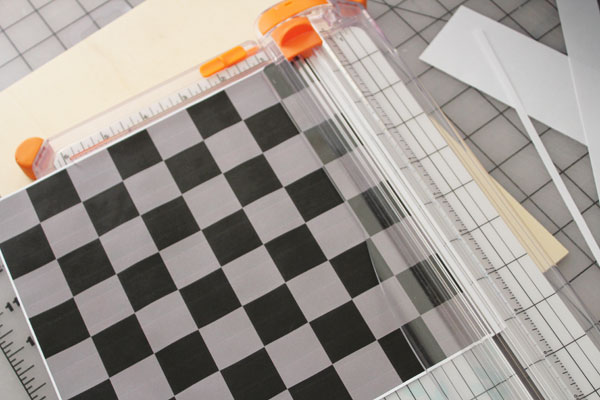 Mod Podge to wooden base. Set aside to dry.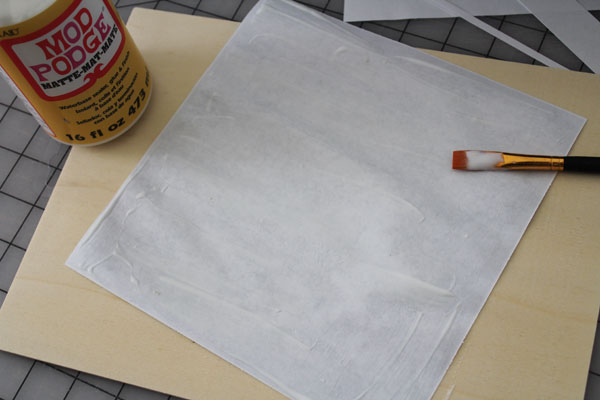 Trim down the photos.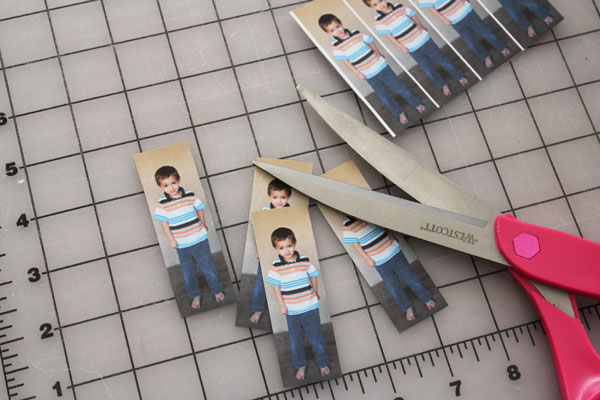 Mod Podge the two layers together, with the post between. The post should stick out 1″ below the photo.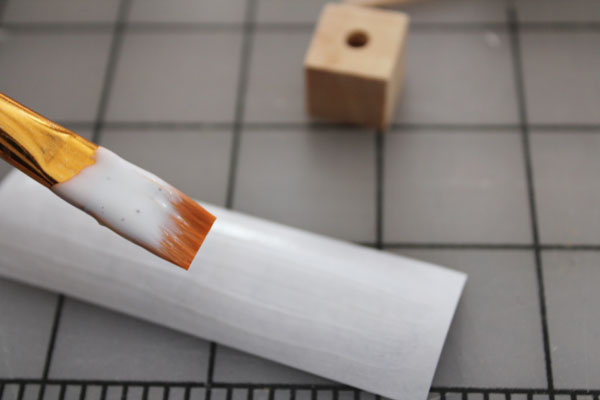 Set aside to dry.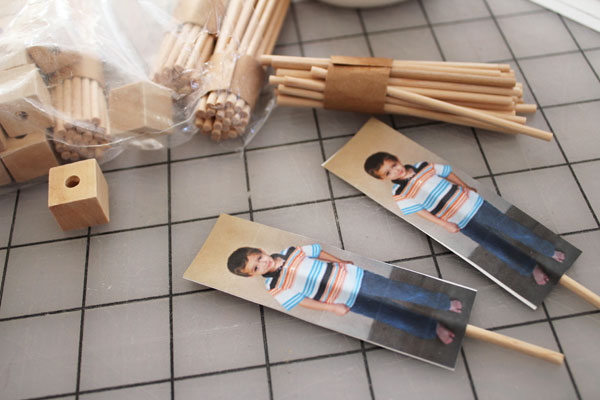 Use hot glue to secure the posts into the bases, and your game board is complete!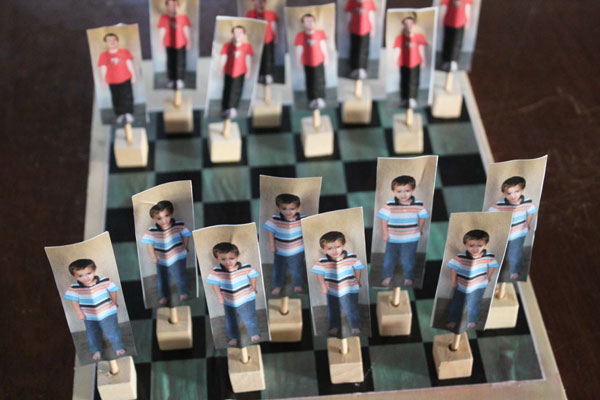 Check out these other fun 15-minute-or-less Father's Day crafts!
Whether your dad likes an ice cold glass of milk, or another ice cold beverage, he'll love drinking it out of this pint glass, and Laura at Laura's Crafty Life shows you how.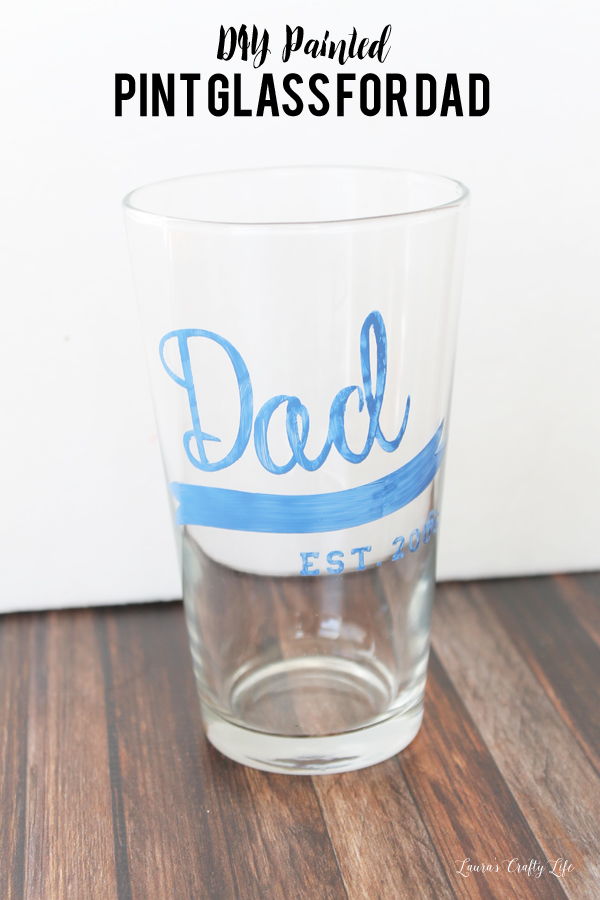 Jen Gallacher made a great Coupon Book that any dad would love.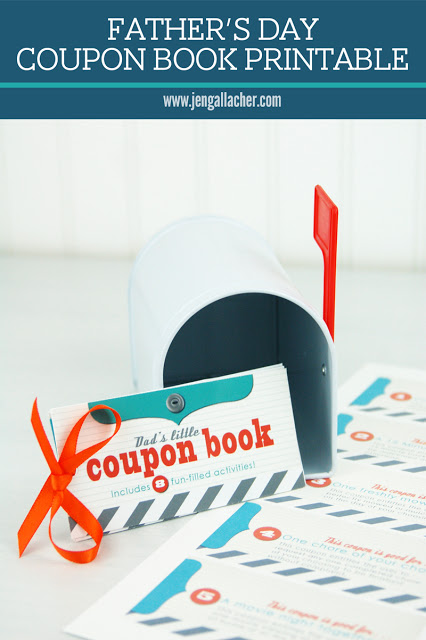 Dads love to brag about their kiddos – help them out with this easy brag book from Jen at 100 Directions.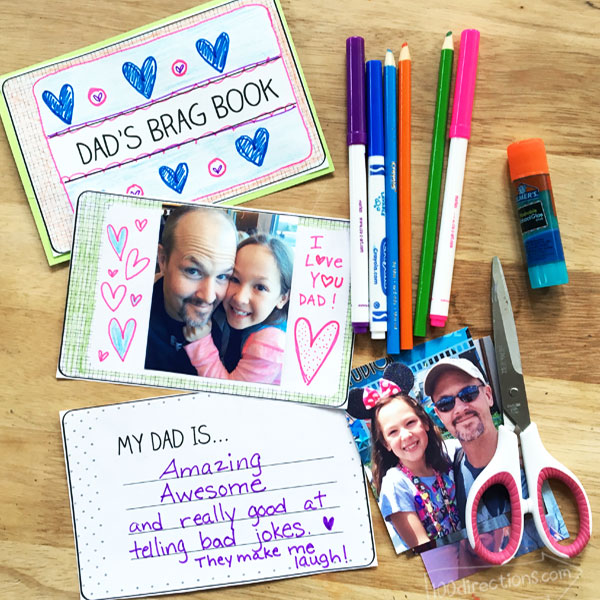 If the father in your life is a Star Wars fan, chances are he'll love these simple to make star wars jars from Sara at Clever Pink Pirate.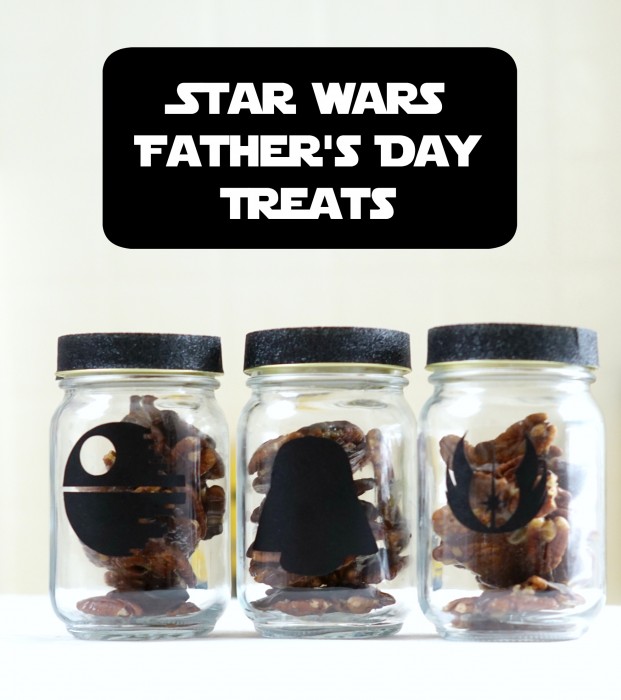 Beth Watson shows you how to wrap up these tasty treats for Father's Day.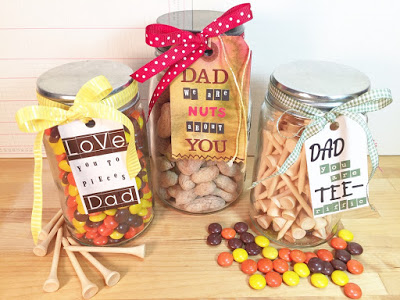 Over at Hey Let's Make Stuff, Cori shows you how to foil the kiddo's footprints for Father's Day.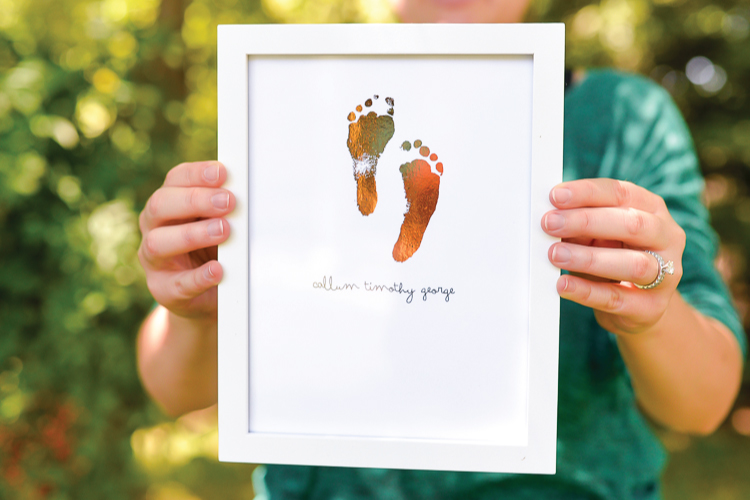 These smushed-face father's day coasters from Tried and True are adorable!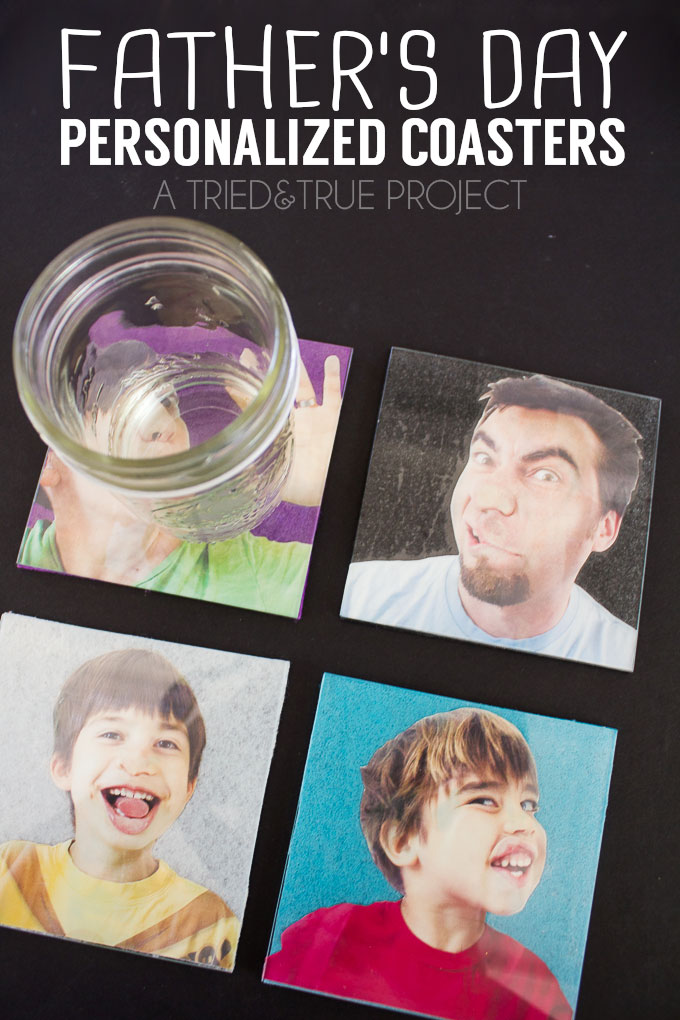 Danielle from Busy Mom's helper made the ultimate trump card – the "Dad Card".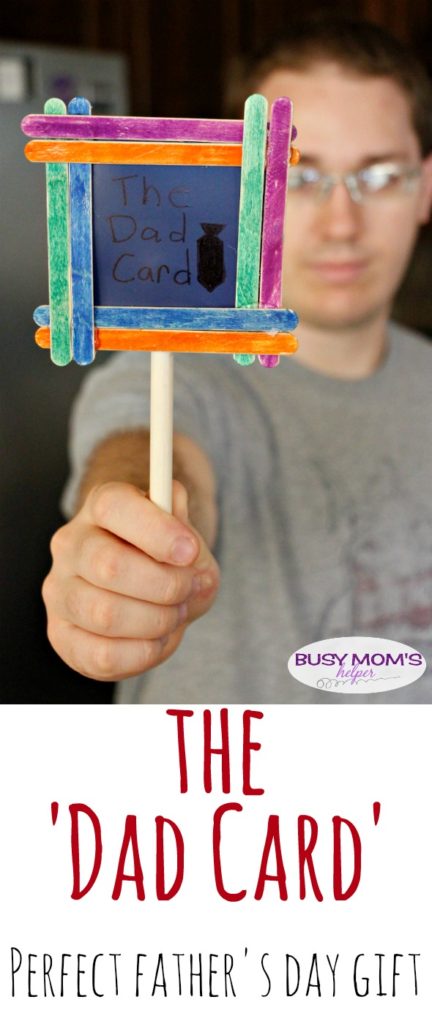 And Angie from The Country Chic Cottage (queen of Mason Jars, by the way), made these fun Father's Day Mason Jars.