Looking for something simple to give as a Father's Day gift? This simple DIY photo book is easy to make, quick to put together, and he'll be sure to love it. In fact, you'll want to make several – Grandpa will want one too, but so will Mom, Grandma, and the rest of the family! And they are easy to customize, use whatever 12″x12″ scrapbook paper you like!
This project is part of Craft Lightning Father's Day. All week long I've been sharing fast and fun ideas for Father's Day Gifts, and so have my friends! Be sure to check out the bottom of this post for their great ideas!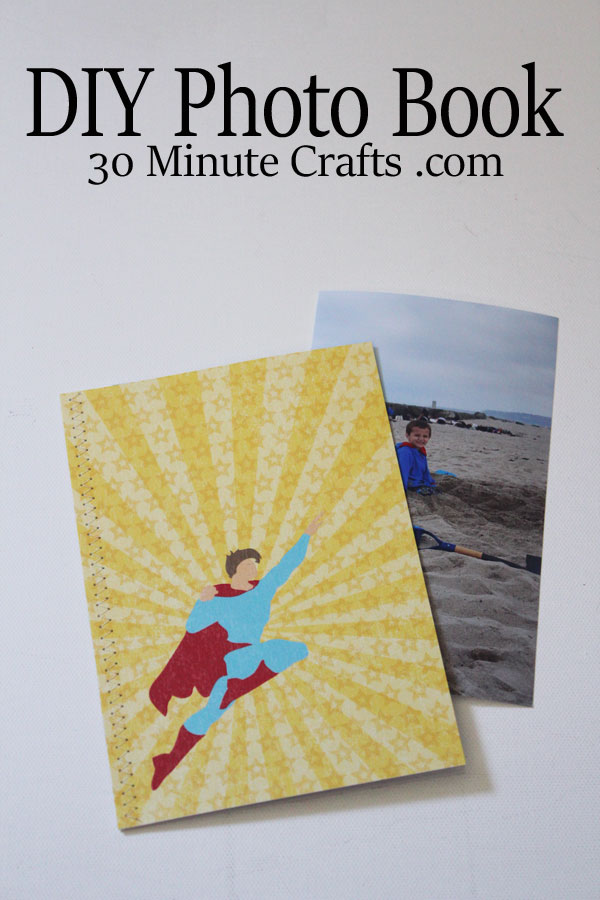 To make this book you'll need:
1 sheet 12″x12″ scrapbook paper
6-8 page protectors
Binder clips
Scissors or paper cutter
Sewing Machine with a zig-zag stitch
Photos or other mementos to put in the book
Cut the paper and page protectors, you'll want the page protectors 1/4″ wider and taller than the photos, and the cover pieces 1/4″ larger than that. When cutting the page protectors, you'll want to keep the bottom right corner of the original page protector, which will leave the top and left side open.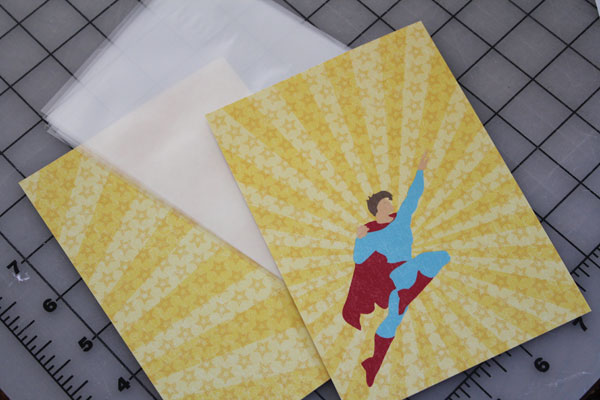 Stack the pieces with the bottom cover on the bottom, right-side-down, then the page protectors, with the open side on the left, then the cover, right-side up. Clip in place to secure.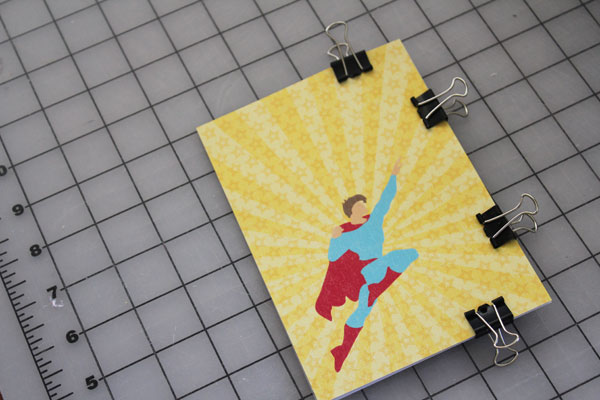 Use the zig-zag stitch on your sewing machine to stitch down the side of the book. Keep your stitching less than 1/4″ in, so that the photos will still fit.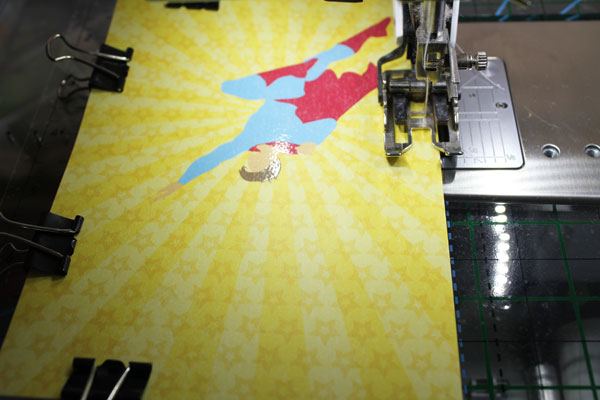 You can tie the threads on the top and bottom, add a little glue to secure, or just leave them – the seam should be pretty secure without additional knots or glue.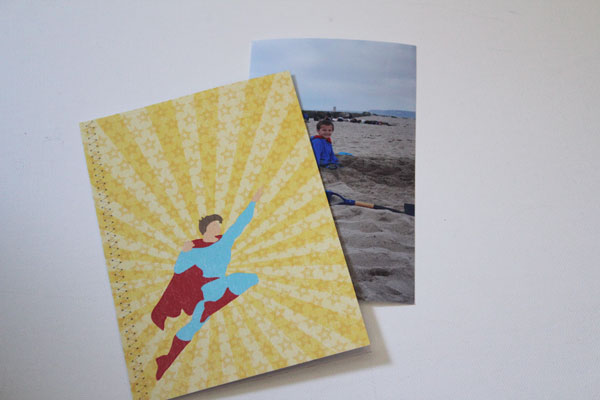 Now you can add photos of your favorite days with dad! Just slip them through the hole in the top of each page.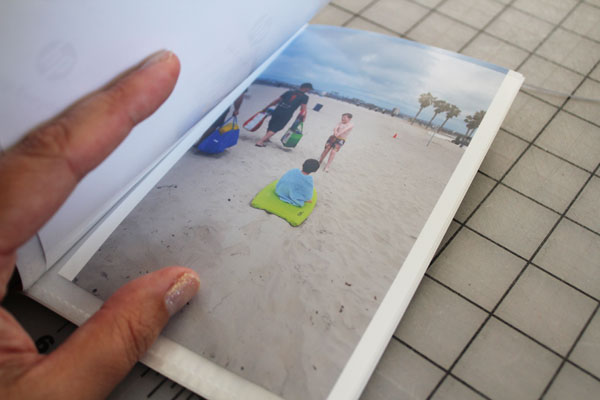 Check out these other awesome Father's Day Craft ideas!
How great is this Personalized Father's Day Journal from Create and Babble?
Happy Go Lucky made this yummy-looking homemade BBQ sauce.
Over at Crafting in the Rain you'll find the Cricut files to make this tool-inspired card.
Katie at a Sweet Berry has a great idea for a shrink film keychain.
How adorable is this toolbox-inspired Father's Day Catch all from Stuff n such?
I can't think of a dad that wouldn't love this stamped leather keychain that Artistic Endeavor shows you.
Dads are superheros on earth – remind them with this fun framed printable from One Artsy Mama.
The Silly Pearl has a great gift for dads of cats – this great faux leather printed keychain.
Danielle from Busy Mom's Helper shared this fun Star Wars bottle gift.
And an opportunity for Dad to play "The Dad Card."
Angie from The Country shared this great buffalo plaid mason jar.
She also has this great recipe for BBQ rub.
Save