When I need crafty inspiration, I head to the craft store, and walk down the aisles. Even the aisles that aren't "my" aisles. Yes, we all have certain rows that we naturally gravitate to, but when my crafty mojo needs to be shaken up, I travel the road not taken. Or aisle. Which is how I came up with these fun Faux Enamel State Necklaces. These are super simple to make because the states are already cut out! I found packages of pre-cut wooden states all ready to become necklaces (or other pieces of jewelry). As a fairly new resident of California, and a recent resident of Nevada, I chose TWO states for my necklace, since it isn't much harder than making one. Want to learn how? Let me show you!
To make your faux enamel home state necklace, you'll need:
Wood Veneer state from Studio Calico
Bail
Jewelry Glue
Necklace
Testors paint in your choice of color (I went with black)
Small Rhinestone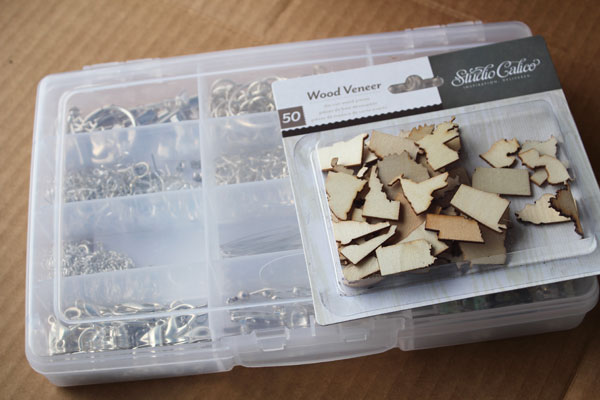 Select your state(s) and put on a flat surface.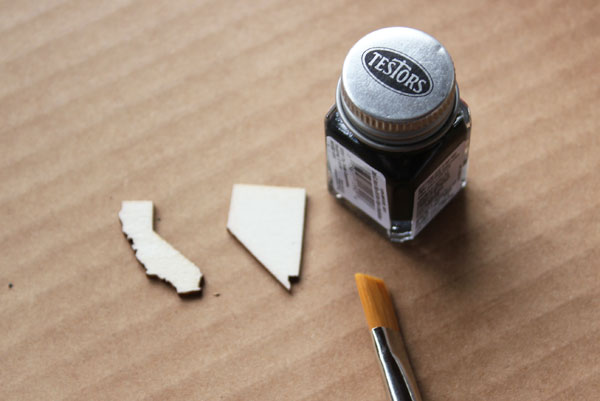 Add a coat of paint. Allow to dry (or mostly dry).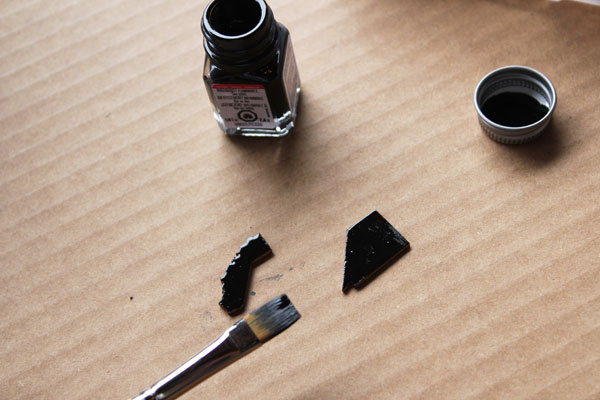 Add another coat of paint. Allow to dry again.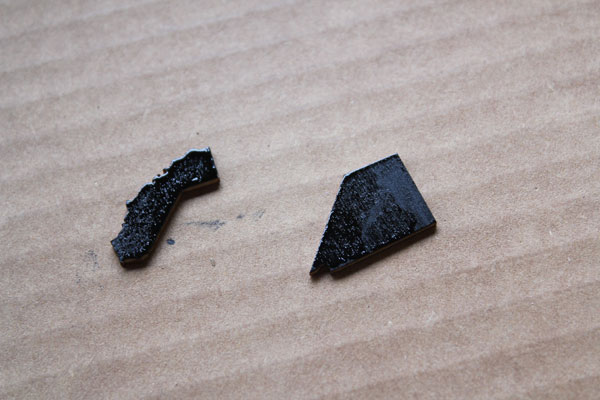 Add a third coat of paint. The paint should be raised up off the wood at this point. If not, you'll want to add a fourth coat. Allow the last coat to set for 20 minutes.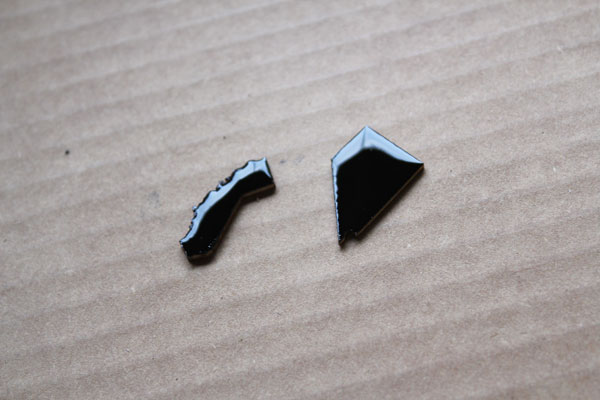 Carefully add a small rhinestone to the area of your home city.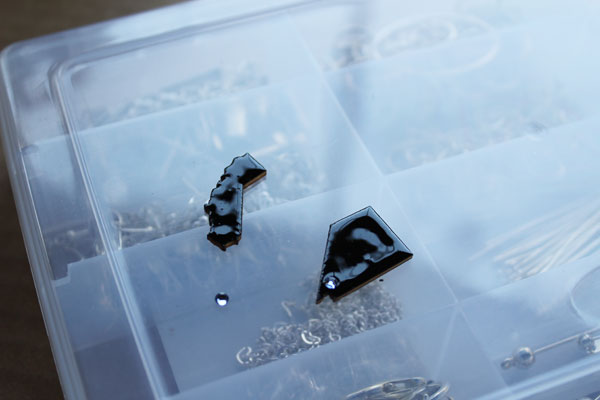 Allow to dry completely – overnight.
Glue a bail to the back of each state.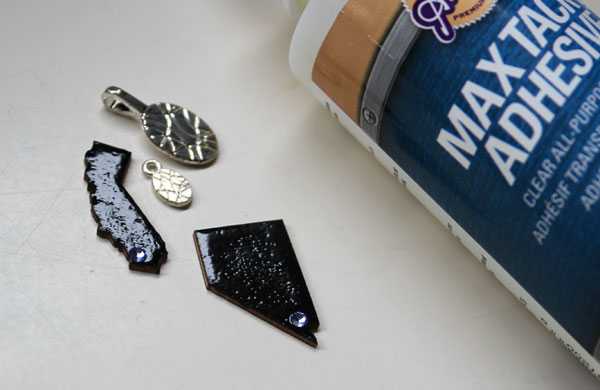 Allow glue to dry.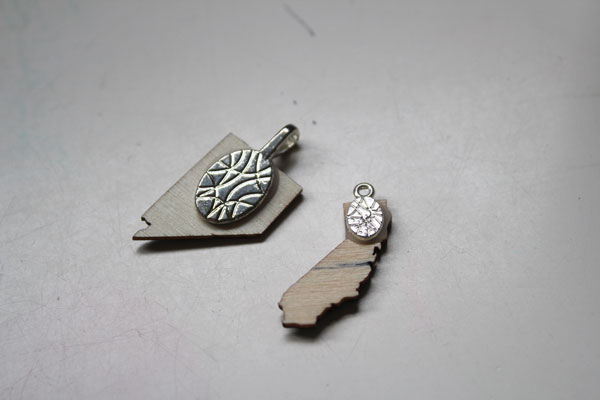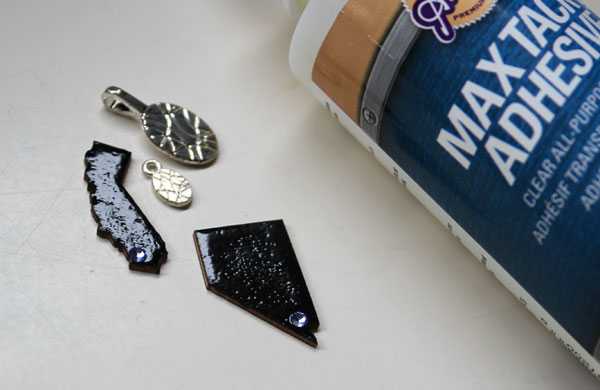 String on a necklace, and you're ready to show your state (or states) pride!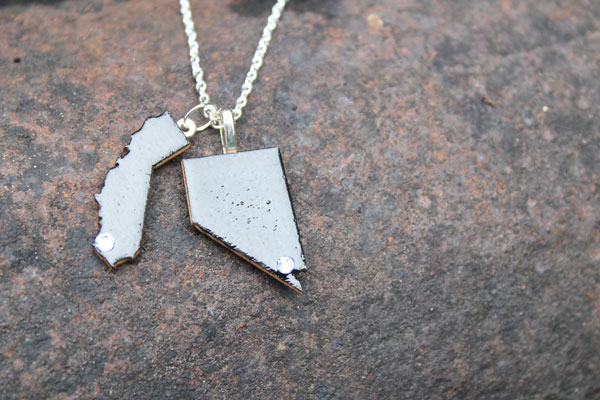 Save