Looking for an easy way to display a special baseball? Maybe it is a ball the whole Little League team signed at the end of the season. Maybe it is your first home run. It doesn't have to be special to anyone but you to deserve a place of honor. We decided to make a special ball for Father's Day, and put it on our simple DIY baseball stand.
This project is part of Craft Lightning – Father's Day. A whole week of 15-minute or less crafts that make great Father's Day gifts! I'm co-hosting this series with Angie from The Country Chic Cottage and Danielle from Busy Mom's Helper. Check out their Father's Day gift ideas below, along with lots of other crafty folks who are joining in!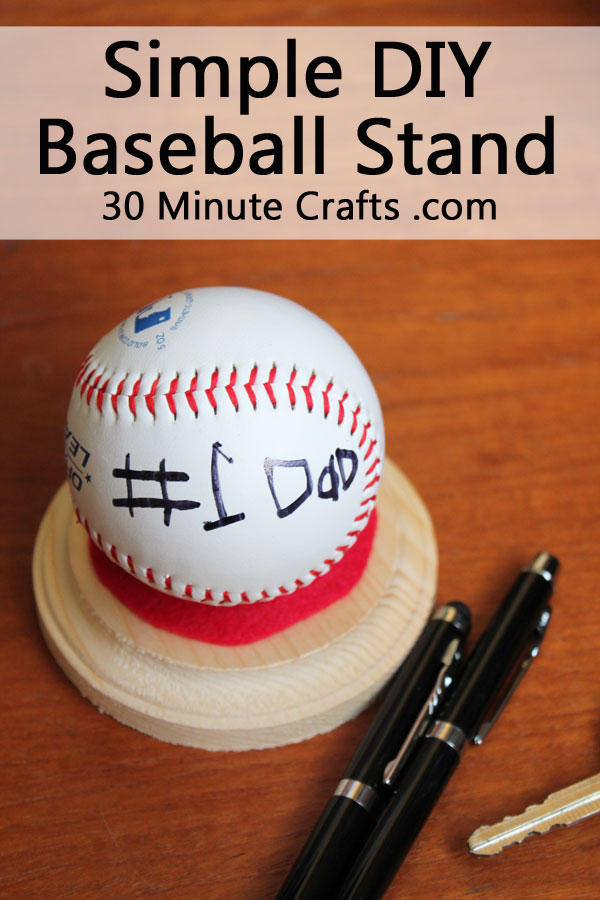 To make this Simple DIY Baseball Stand you'll need:
Wooden circle (this one was by the frames in the Craft store)
Red Felt
Scissors
Round item for tracing – jar or glass
Hot Glue
Permanent Marker
Baseball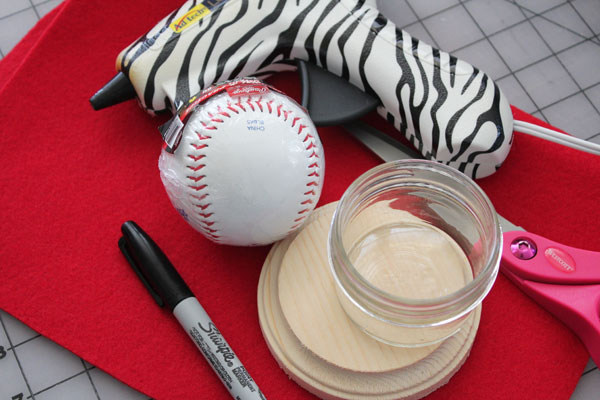 Trace the circle onto the felt.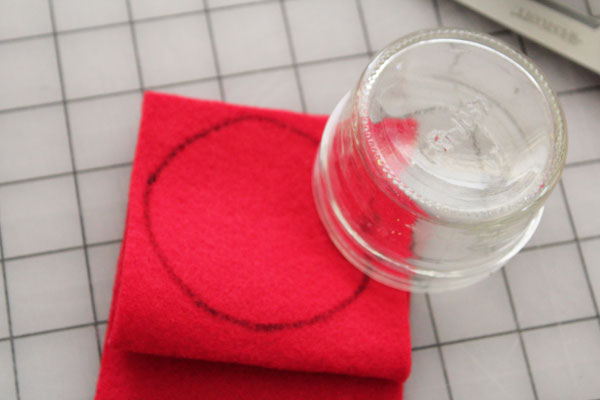 Cut two of the circle. Put one aside. Cut the other one into a donut shape, with the donut about 1 inch wide.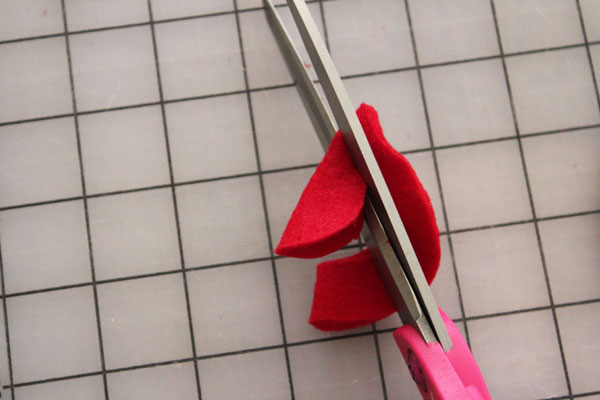 Trim the outside of the donut to make the ring about 1/2″.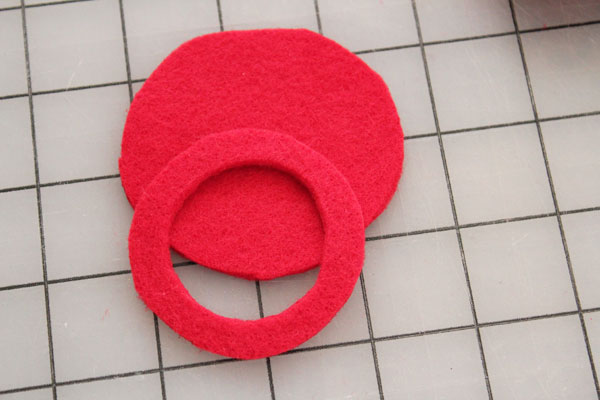 Glue the ring into place on the larger circle.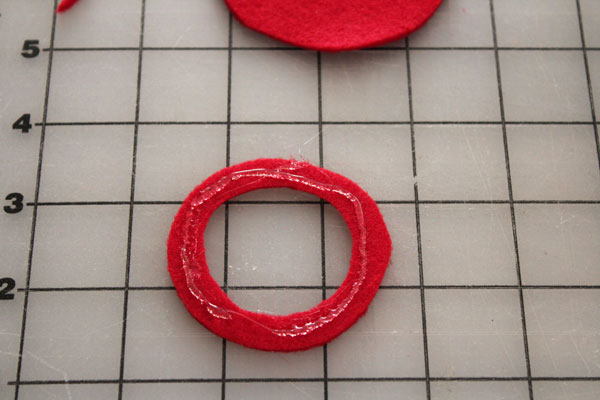 Add glue around the edge of the ring, then put on the top of the wooden circle. Press all around edge to secure.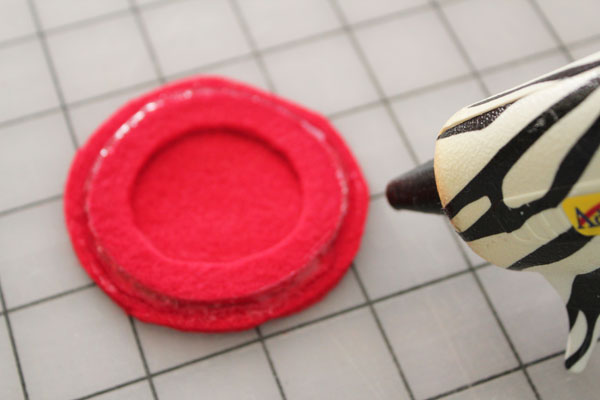 Since we were making this for Father's Day, I had my son write "#1 Dad" on the ball.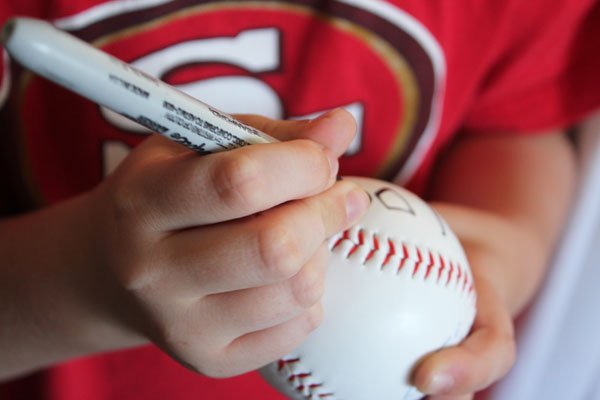 Place the ball on the stand, and you've got a great Father's Day gift for your #1 Dad… or just a simple DIY baseball stand to use to display your favorite game ball… or make several for all your favorite baseballs!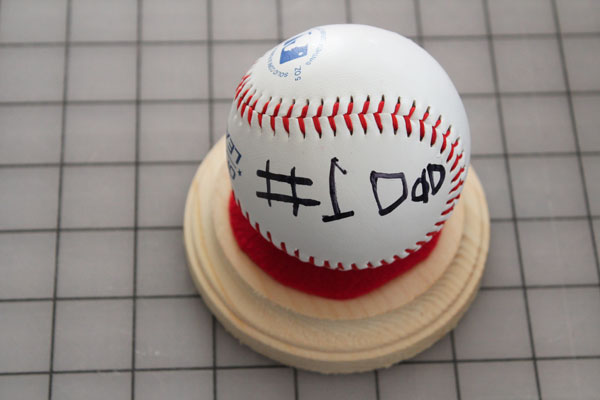 Want some more awesome Father's Day Crafts ideas? Check out these super-fast crafts below:
Dinah from DIY Inspired shares this fun Father's Day Gift Wrap.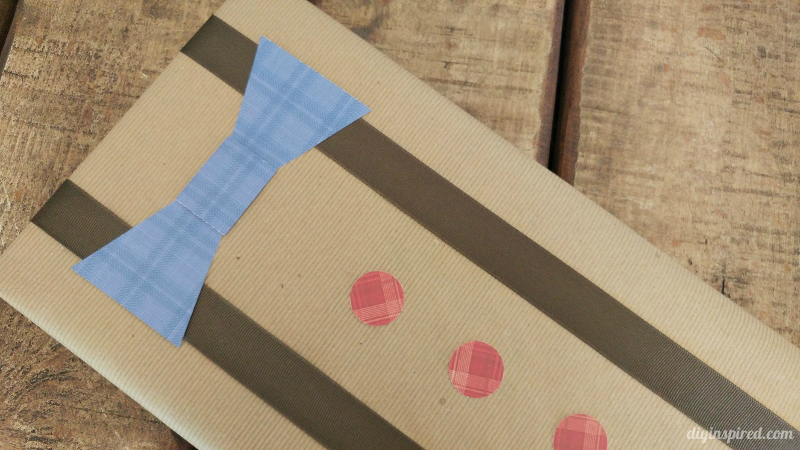 Over at Creative Cynchronicity, Cyn is sharing this Father-daughter frame.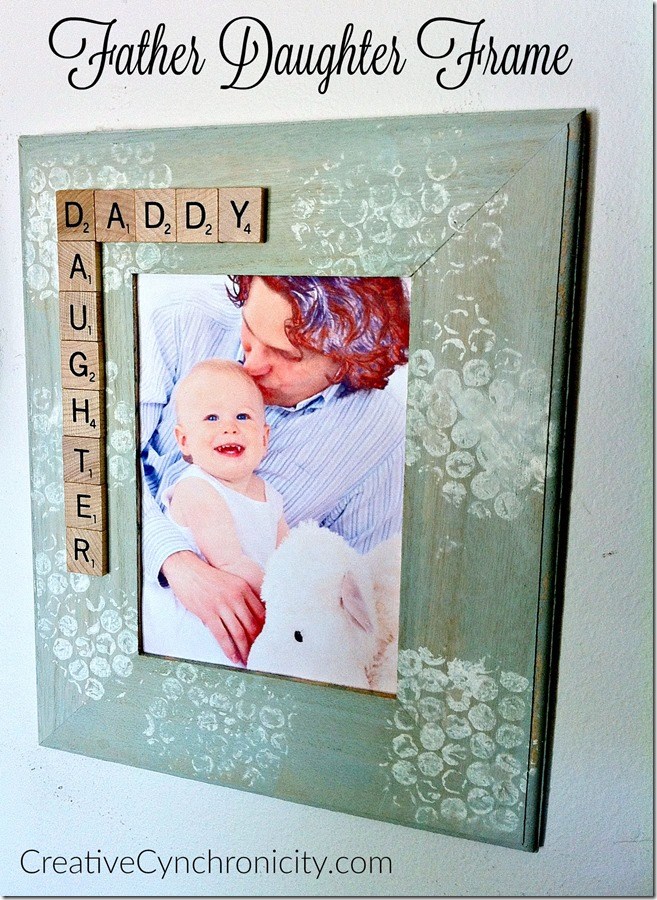 This DIY beard oil is a fun idea for a guy with a beard, and Erin from My Very Educated Mother shows you how.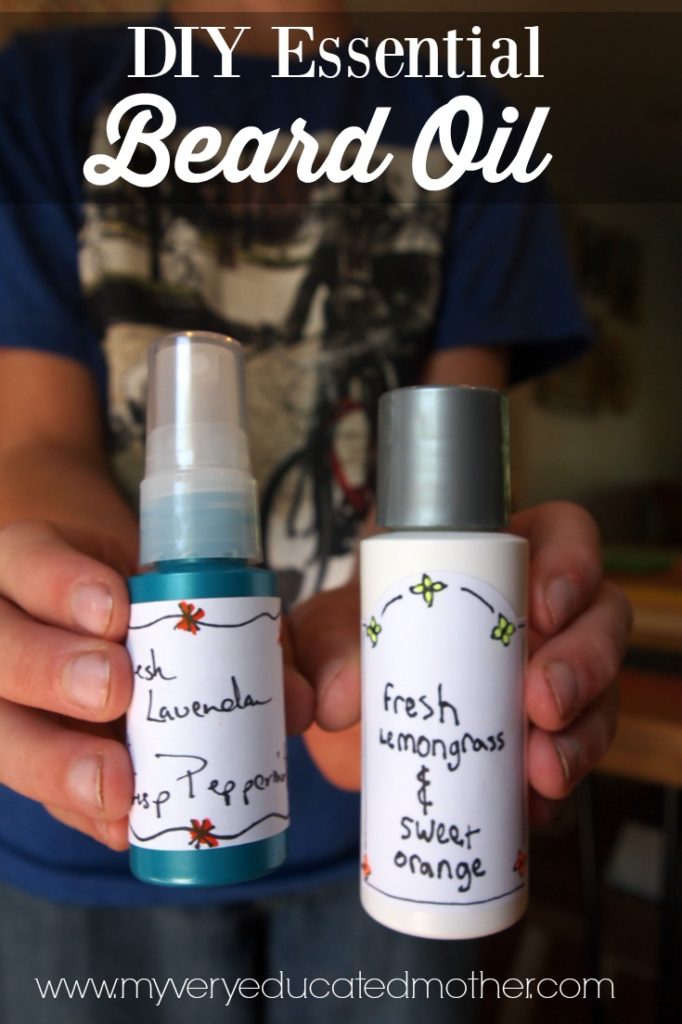 Get the Kids involved with this fun Shrinky Dink tack from A Girl and a Glue Gun.
Jennifer at Hydrangea Hippo shares these simple Air Fresheners that work great for a car or a gym locker.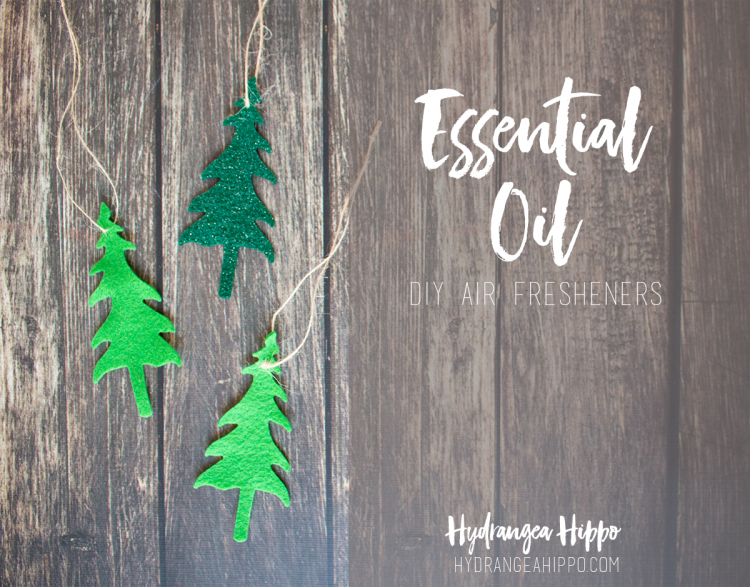 At Seven Alive, Kadie shares this S'mores boquet – the perfect gift when going on a Father's Day Camping trip!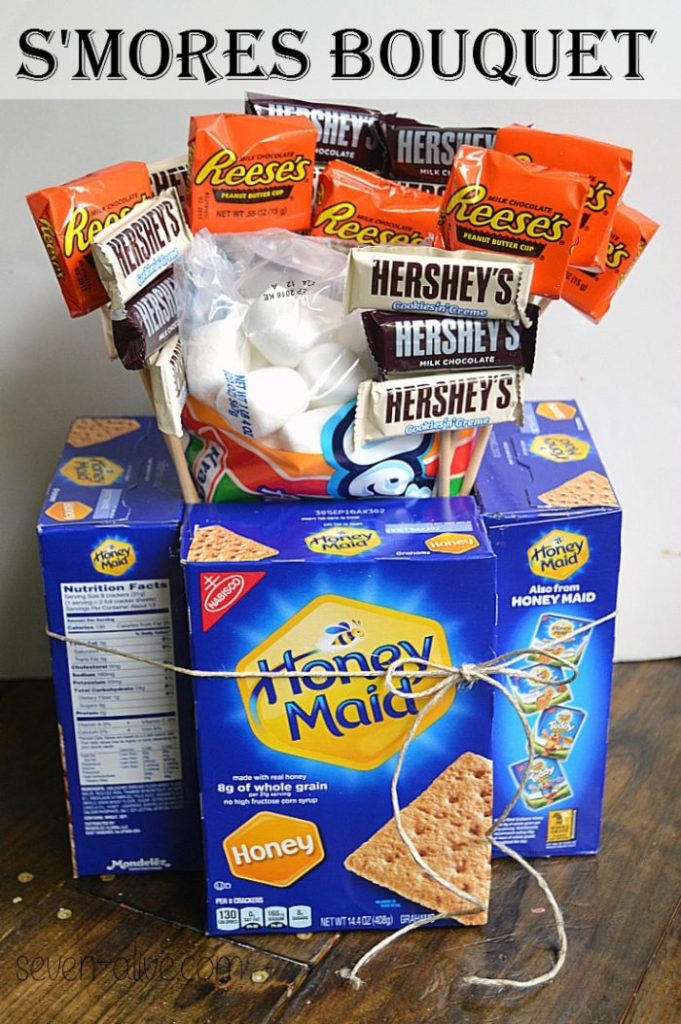 Check out this Father's Day picture frame from Jessi Practically Functional.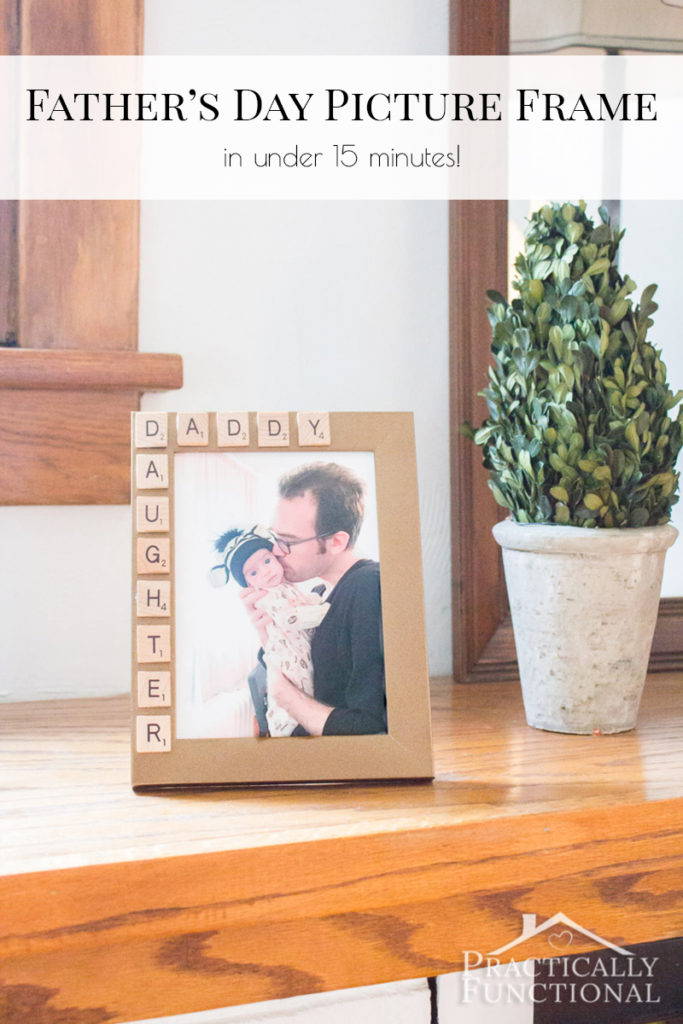 If you're looking for a cute packaging idea, check out this father's day mason jar that Ginger from Ginger Snap Crafts made.
Danielle from Busy Mom's helper whipped up this fun fingerprint dad gift.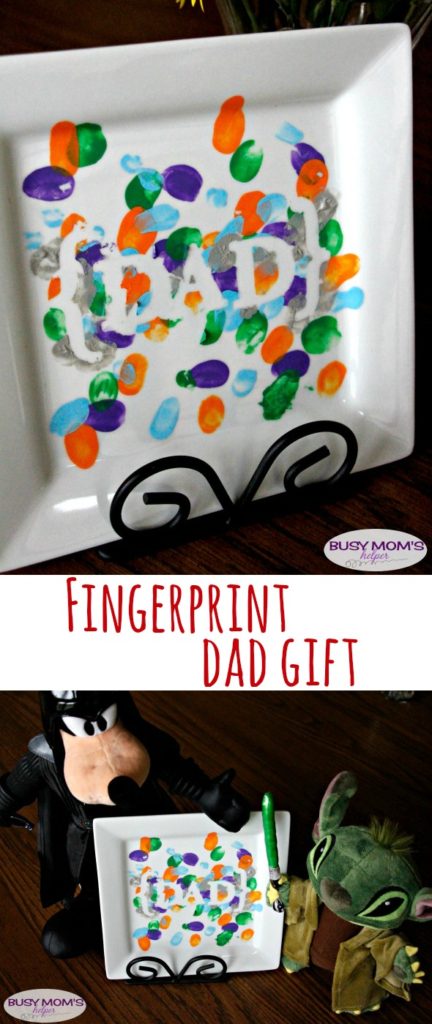 And Angie from the Country Chic Cottage made this great gold-leaf plane.