Smashed pennies are a favorite souvenir in our family. My boys love picking out the design, choosing the perfect penny, and then smushing it with brute strength! I love how inexpensive they are. For 51 cents I've made my boys happy. The challenge is what to do with the smashed penny afterwards? Put them in a box, a bag, or a drawer? That just won't do! So I turned this smashed penny from Legoland into a fun smashed penny bracelet!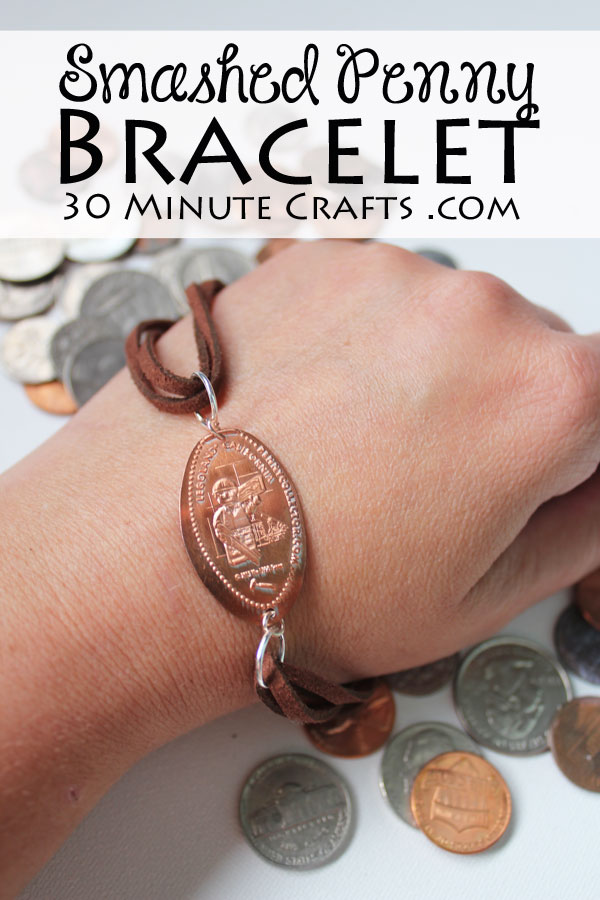 This post contains affiliate links which help support this site at no cost to you.
To make your own smashed penny bracelet, you'll need:
Smashed Penny (this one is from Legoland)
Metal Hole Punch
Faux Leather cording
Jump Rings – 4 small, 2 large
Jewelry Clasp
Jewelry Pliers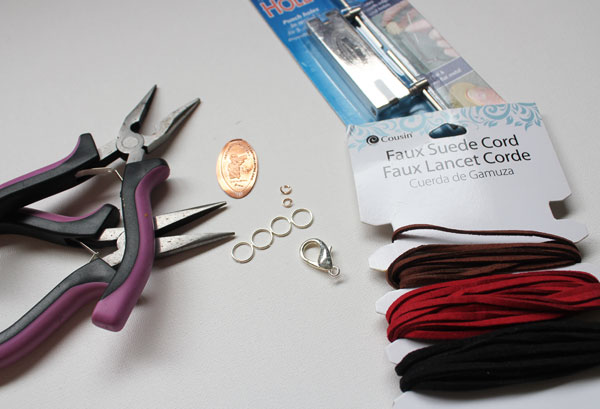 Start by cutting a hole into the top and bottom of the smashed penny.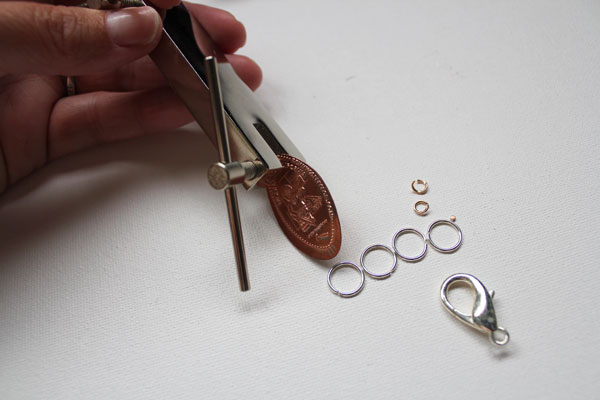 Using a small jump ring through the hole, attach a large jump ring.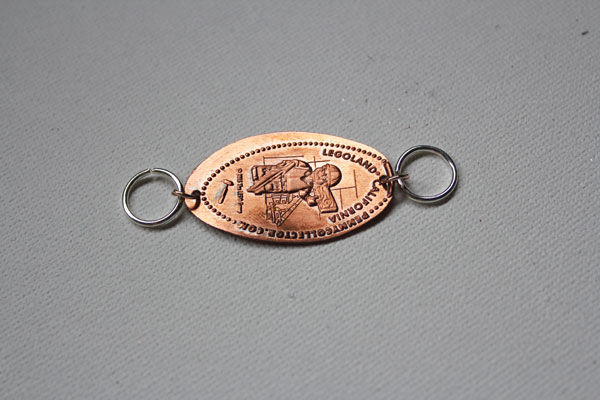 Cut a piece of leather 4 times longer than you need (The exact length is going to depend on the size of your wrist, the size of your large jump rings, and the size of your clasp. Start with twice loosely around your wrist, you can always make it tighter later.), and string a large jump ring through it.
Fold in half, with the jump ring at the fold.
Put the two ends through a jump ring on the smashed penny.
Put one end through the original jump ring, and tie an overhand knot to secure.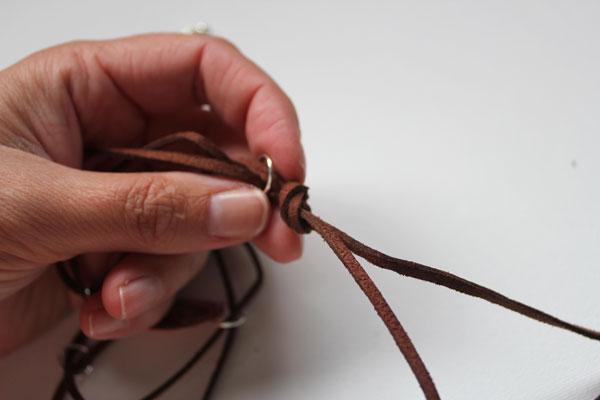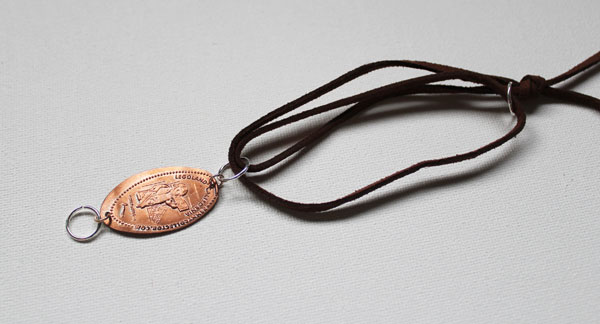 Repeat for the other side, and attach the jewelry clasp.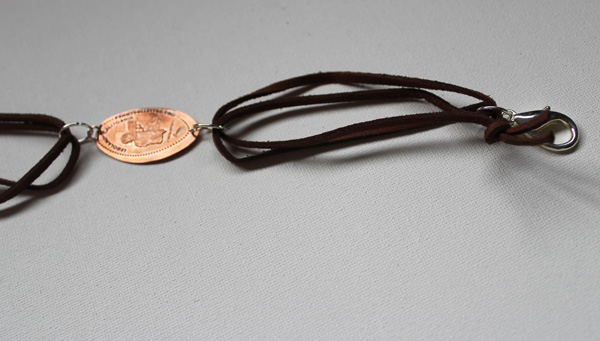 Your smashed penny bracelet is complete!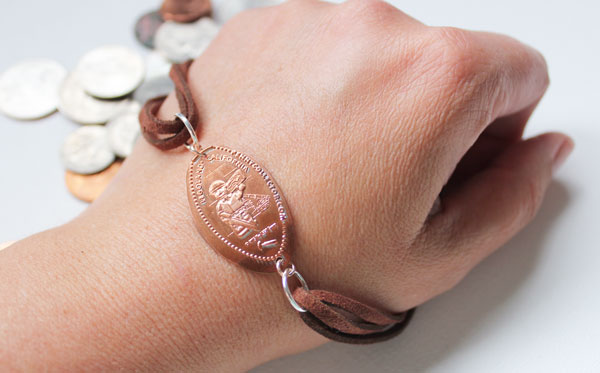 You can adjust the length of the straps by untying the knot, and retying. Cut off any excess. If you're concerned about the knot coming loose, add a few drops of krazy glue or gorilla glue to help keep the knot in place.