Summer car trips with kids are a lot easier now than they were when I was a kid. In part because cars are equipped with better air conditioning. But mostly because all of the technology and devices that they can use on the trip! As long as you bring charging cords and headphones, you're set between potty stops. For our recent road trip, I wanted to give my kids some non-technology options to keep them busy on the road. So I made a simple DIY Stained clipboard. These clipboards are great for drawing, because you can clip your paper portrait or landscape style (because the clip is actually removable). You can also print their favorite printables – games, coloring pages, learning sheets (which might be more your favorite than theirs) to have ready on the road.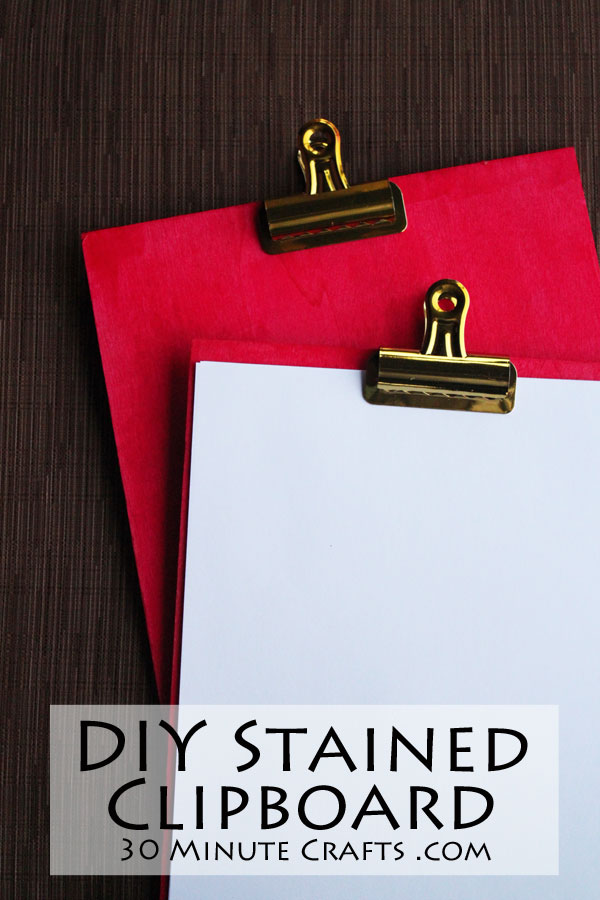 Supplies for DIY Clipboard:
Wooden board (found pre-cut to size at the craft store)
Plaid Wood Stain in your child's favorite color
Plaid Wood Stain Finish
Stain Paintbrushes
Garbage Bag or other plastic to protect your work surface
Clip (I used one from Heidi Swapp found at the craft store)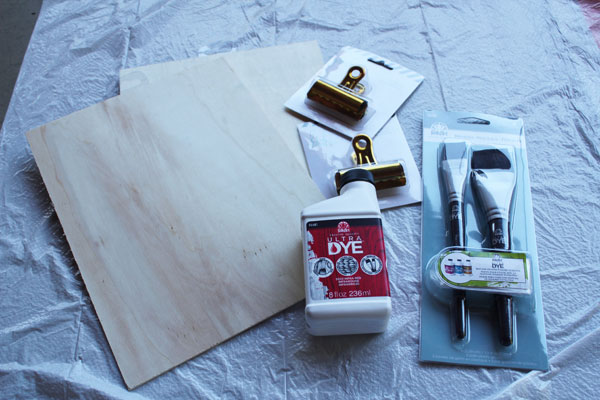 Make sure to protect your work surface (as you always should with dye), and start painting the dye on to one side of the board. I added a second coat to get a really vibrant red.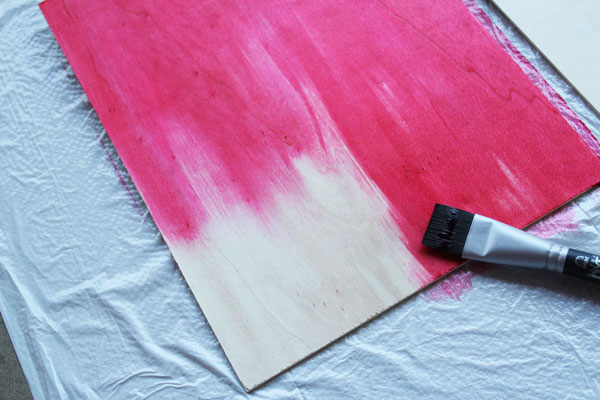 Set it aside to dry.
Then turn over and stain the other side. Make sure to get the edges, too.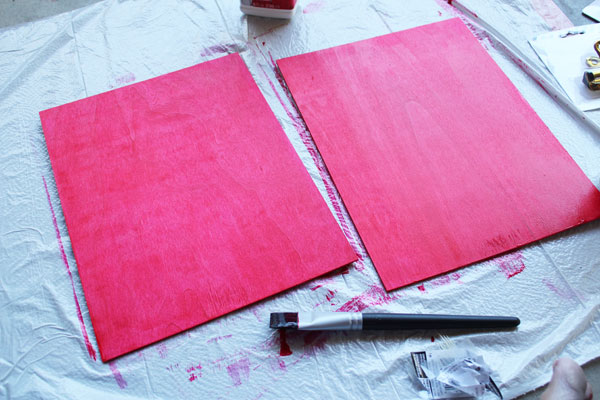 Then seal them with the sealer that comes with the dye line. One side, let dry, then the other. This project is done in stages, but each stage only takes a few minutes. Once it is dry, you just need to add the clip! You've got a custom, DIY Stained Clipboard.
There are tons of different colors of dye, and I love the way the dye shows the grain of the wood. I used red for both these clipboards because the kids have the same favorite color – red.
I clipped plain white paper on here for drawing, but you can print out your favorite printables (there are so many available on the web!), for the kids to use. If you're using your clipboards for road trips like I did, look for fun car games, like i-spy games, car bingo, license plate games, or other games that get the kids active or thinking in the car!