I got the chance to see Disney-Pixar's new Finding Dory movie that came out this weekend. As a fan of Finding Nemo, I loved seeing another ocean movie, and seeing all my old favorite characters – as well as some new ones! I enjoyed the movie, and know my kiddos will too. So, I thought it would be fun to whip up a Finding Dory craft – this fun Finding Dory Search Jar!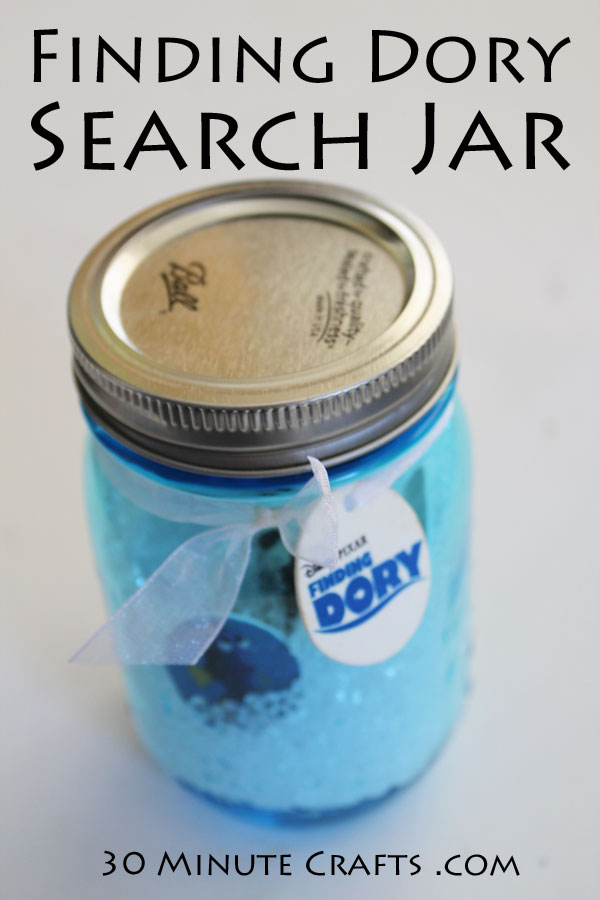 This post contains affiliate links which help support this site at no cost to you.
Finding Dory Craft Supplies:
Blue tinted Mason Jar (clear jar will work as well)
Vase Filler
Printable Shrink Film
Ribbon
Scissors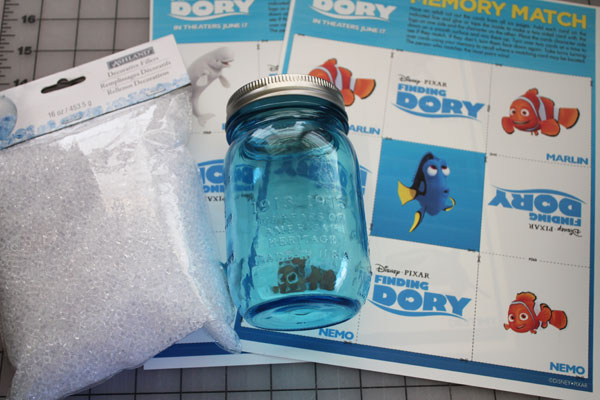 Print the images onto the printable shrink film. I used the Finding Dory Memory Game. Make sure to read the instructions first, you might need to reduce the amount of ink used when printing.
Cut out the images you want to use. Of course I added Dory, but also Malon and Nemo, Squirt, and others! The kids will love finding all their favorite movie characters in the jar. I also cut out the logo and punched a hole in the top to use as a tag.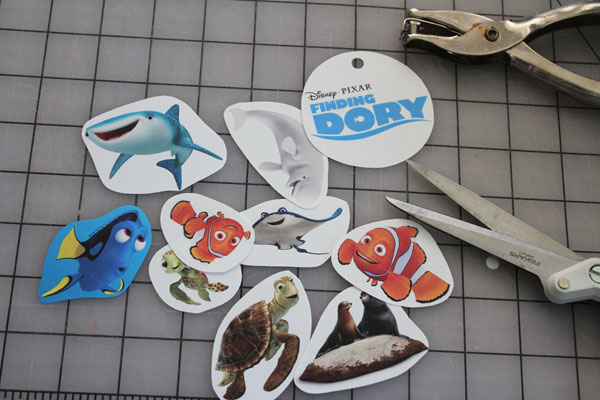 Using the instructions on the package, heat up the shrink film to make it shrink.
Fill the jar 3/4 full with vase filler.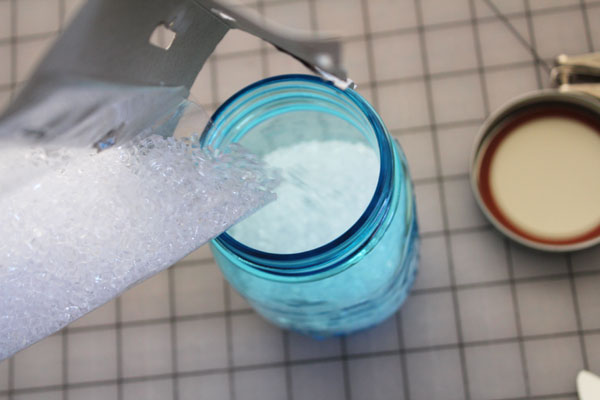 Add in the creatures from Finding Dory.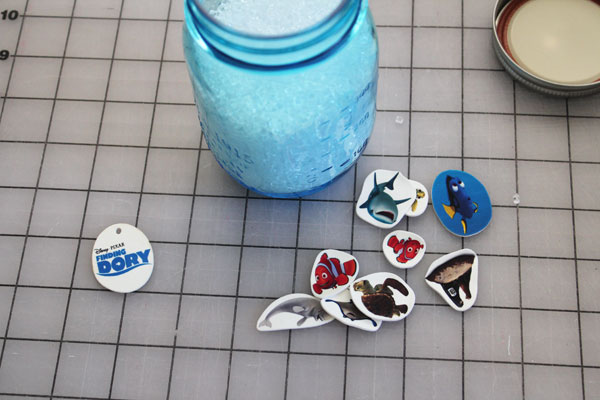 Add the lid and tie on the tag, and you're all done! Such a simple Finding Dory craft to make with the kids – they can help with the cutting, and putting all the pieces in the jar. And they'll love watching the pieces shrink in the oven!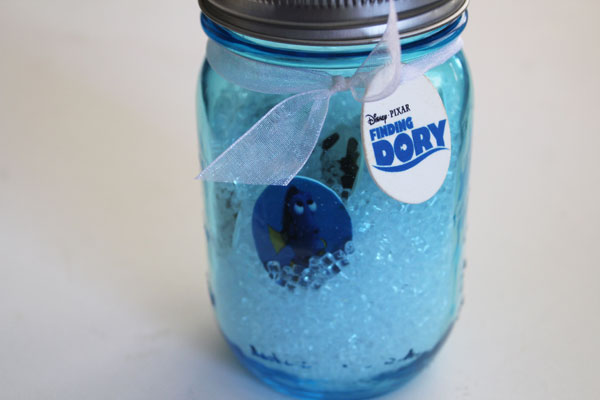 The best thing about this Finding Dory craft is that the kids can play with it afterwards… keeping the fun going! Let them know to keep the jar closed (or glue it closed for younger kids), and have them shake, shake, shake to discover their favorite animals… and of course find Dory!
Save