If you've seen the new Finding Dory movie that came out this weekend, then you know how good Hank the Octopus is at hiding. Part of that is because he can change colors, which this Hank won't be able to do… but this Hank is small enough to hide in the most obscure places in the house. Also, if you've seen the movie you know that he's not an Octopus… he is actually a Septopus!
I've been having fun making Finding Dory crafts – I made this Finding Dory Search Jar, and now I'm whipping up this cute Hank the Octopus craft that I can hide around the house to entertain the kids! They can even take turns hiding Hank … anything to keep them busy during the summer months, right? You can make your own Hank the Septopus craft, and hide him around your house if you like!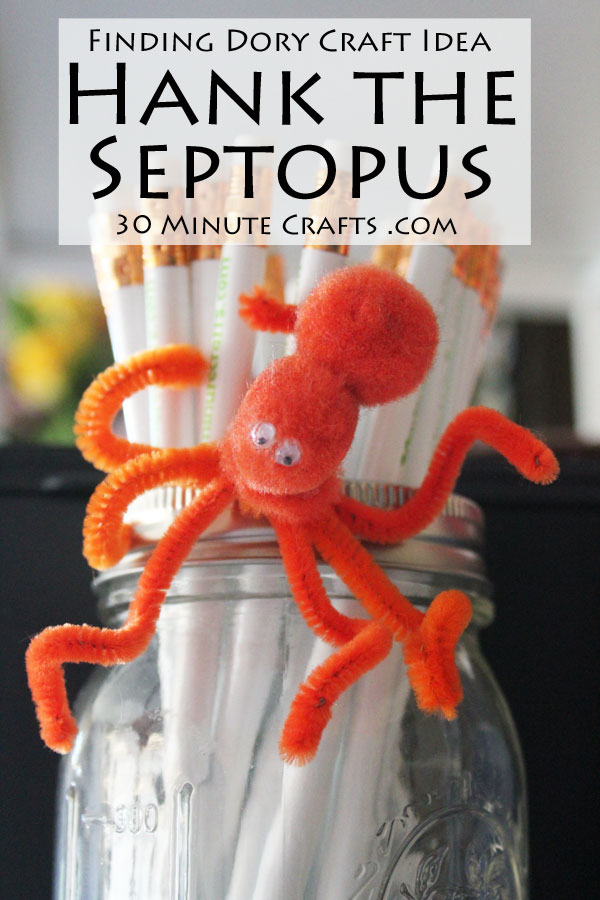 Supplies for Hank the Septopus Finding Dory Craft:
Three Orange 1″ Pom Poms
Two Orange Pipe Cleaners
Small googly eyes
Hot Glue
Scissors
Cut two Pipecleaners in half. Cut one in half again, and put one of those segments away, you won't need it (because Hank is a septopus and not an octopus).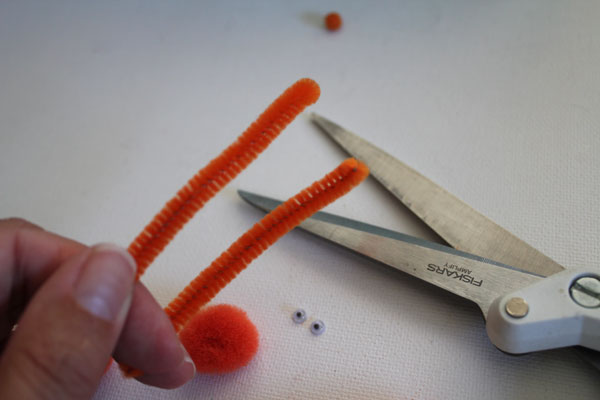 Twist the three full halves together. Twist in the end of the seventh leg into the middle.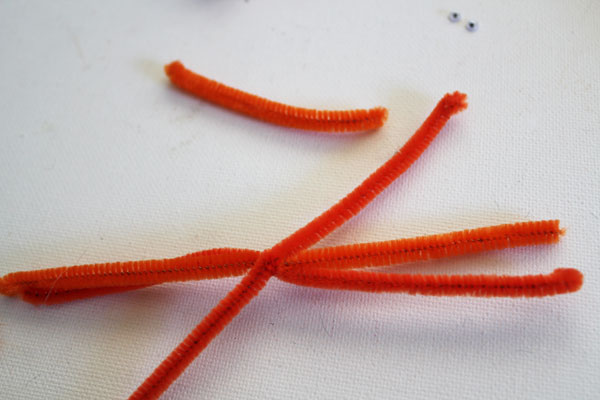 Add a dab of hot glue, and add one of the pom poms. If one of your pom poms is smushed, use that one here.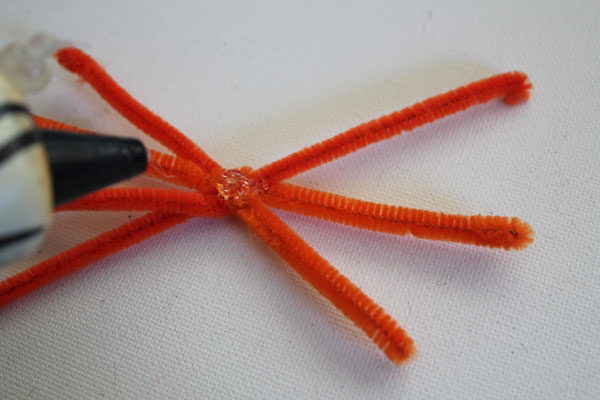 Glue a second pom pom on top.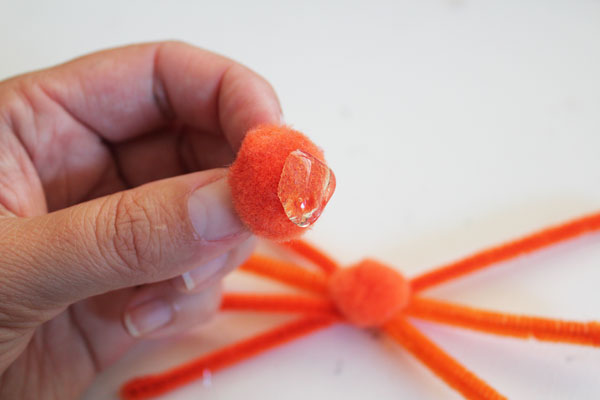 Add two small dots of glue, and secure the eyes.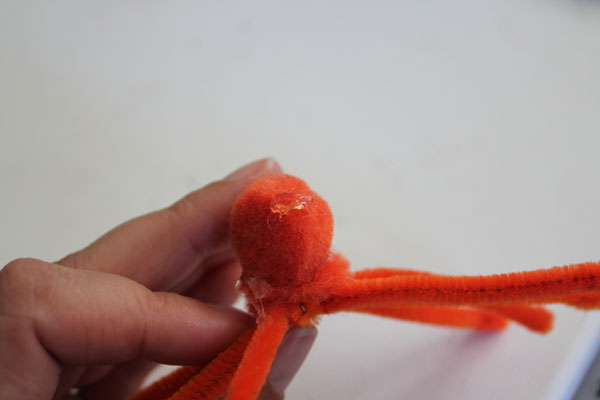 Glue the third pom pom to the back.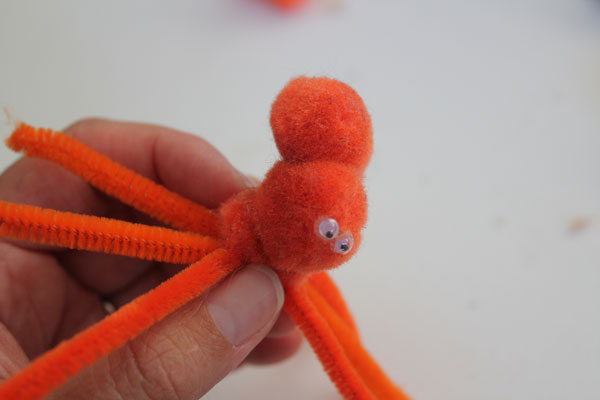 Hank is going to look very flat – give him some dimension by curling his legs around a pencil.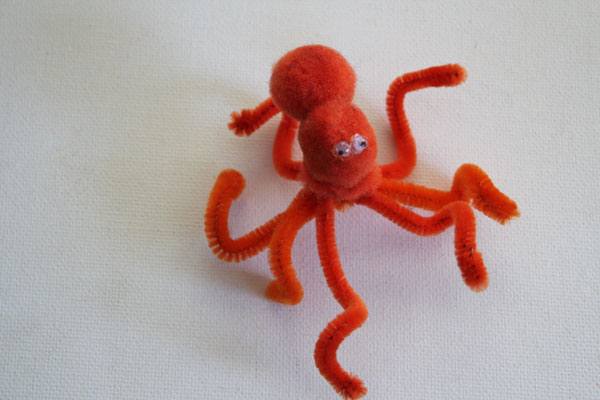 Now to find some fun places to hide Hank! Let's see how long it takes for the kids to find him…
Save