Many in the US fly the flag of our country with pride daily. Over time, the flag can get worn, torn, or soiled beyond repair. At that time it is appropriate to retire the flag, which is usually done in a special ceremony where it is burned with the respect befitting this symbol. Some scouts collect worn flags from local businesses to retire as a service project. Being part of a flag's retirement is very special – in 9 years of scouting, I was part of two retirement ceremonies. At one, I saw one of my leaders collect some of the ashes in a small container. She had attended many such ceremonies, and before each would deposit the ashes from the container into the fire pit. After the ashes had cooled, she would collect some of the cooled ashes, and record the details of the event. Decades later, this practice stayed with me, so I created this Flag Retirement Record. The vial and notebook stay in a small tin, and any grommets collected from the flag retirement could be placed in the tin as well.
This craft is part of Craft Lightning Week, all week long my crafty co-hosts Angie from The Country Chic Cottage and Laura from Me and My Inklings and I, along with some of our crafty friends, are sharing 15-minute-or-less crafts you can make with Cub Scouts, Girl Scouts, or Boy Scouts! Be sure to scroll to the bottom of this post for their ideas.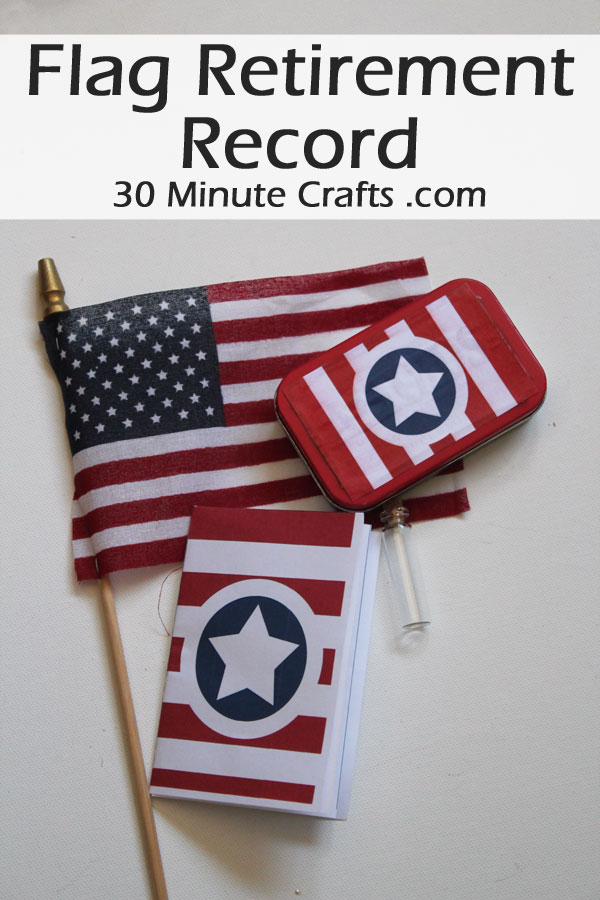 Supplies for Flag Retirement Record:
Tin (like an Altoids Tin)
Small Vial
Printable for Tin
Printable for Notebook
Scissors
Mod Podge
Paintbrush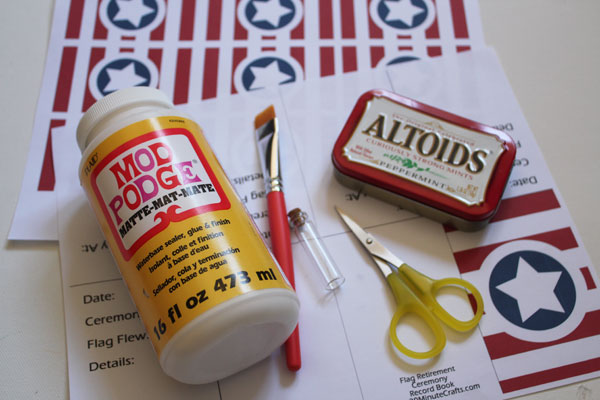 Cut out one of the symbols from the sheet for the tin – there are nine on the sheet, so one printout is enough for several scouts.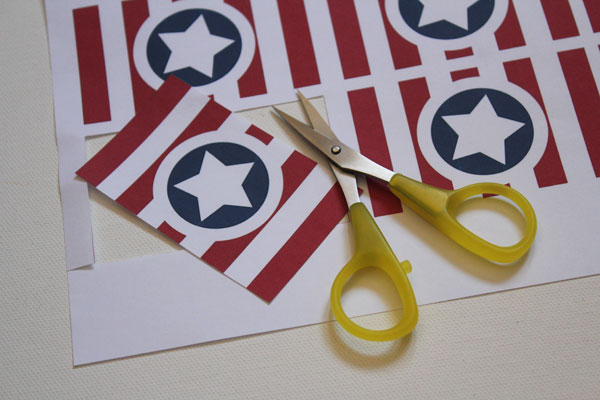 Paint a thin layer of Mod Podge on the tin.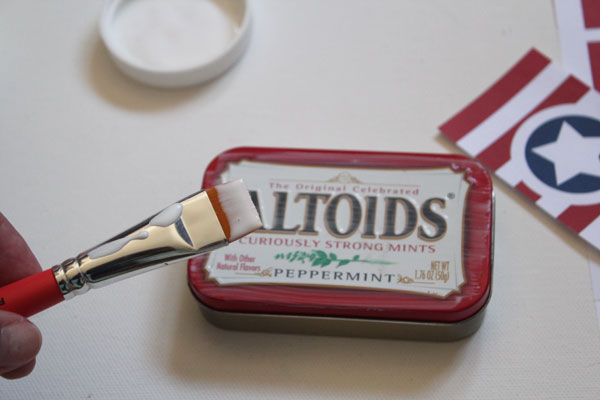 Place the cutout on top. Mod Podge over top. Set aside to dry.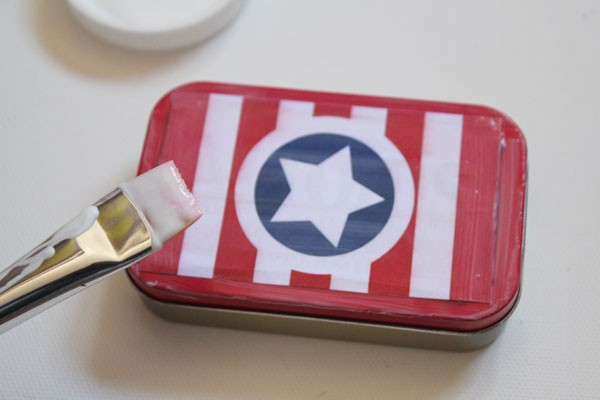 Grab the notebook printable. Cut along the center of the line, just from one dot to the other – NOT from edge to edge. You're cutting a slit in the paper, not cutting the paper in half.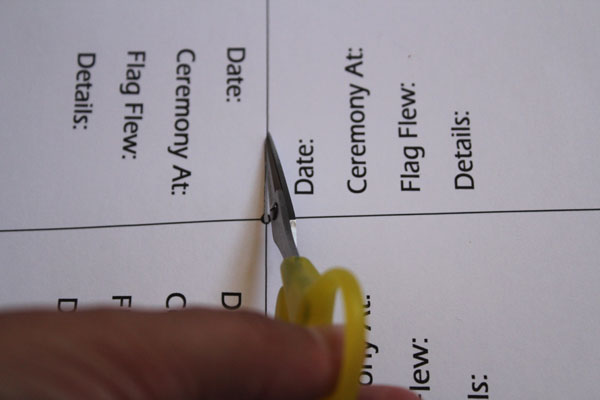 Fold along all lines.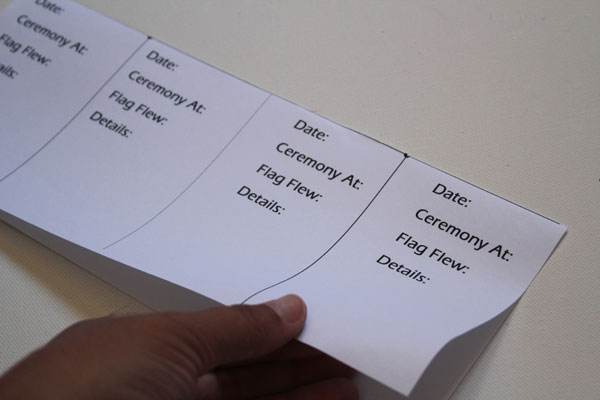 Fold in half along longest line, opening center.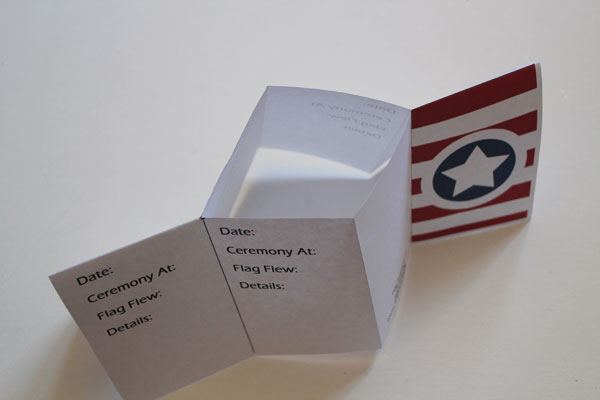 Fold up the center pieces, creating the booklet.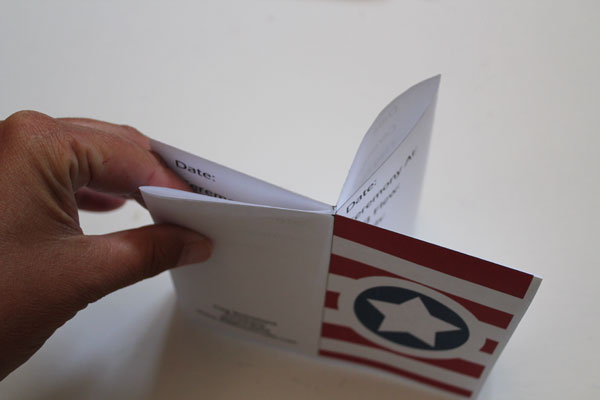 Your record book is complete.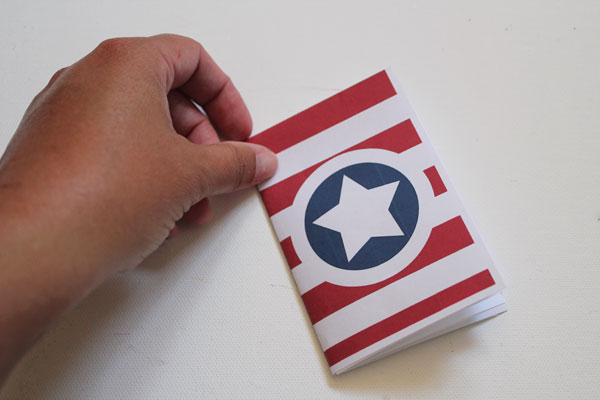 You can fold it in half, and tuck it into the tin with the small vial.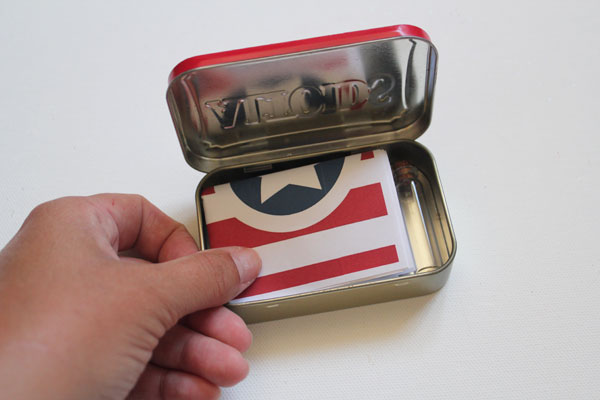 Your kit is complete!
Burning a flag is not always a political statement. Done properly, a flag can be burned as a way to retire it from service, with all the respect due this symbol. This flag retirement ceremony record is a way to memorialize these very special occasions.
Check out these other fun and fast crafts to make with your scouts!
Brooke at Artistic Endeavor made these paint dot pendants.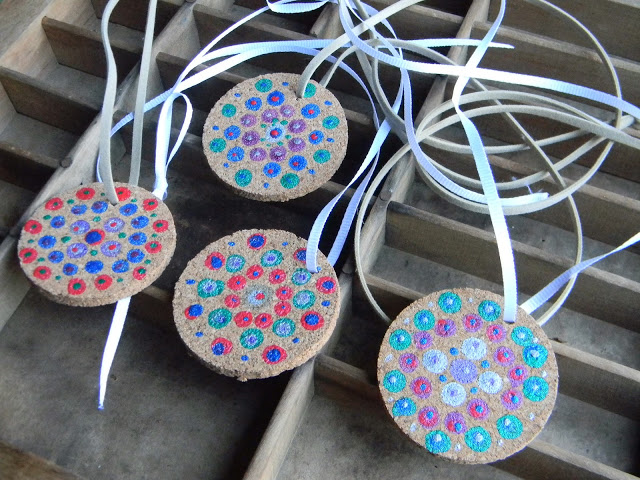 These Cub Scout Rank Keychains were whipped up by Laura at Laura's Crafty Life.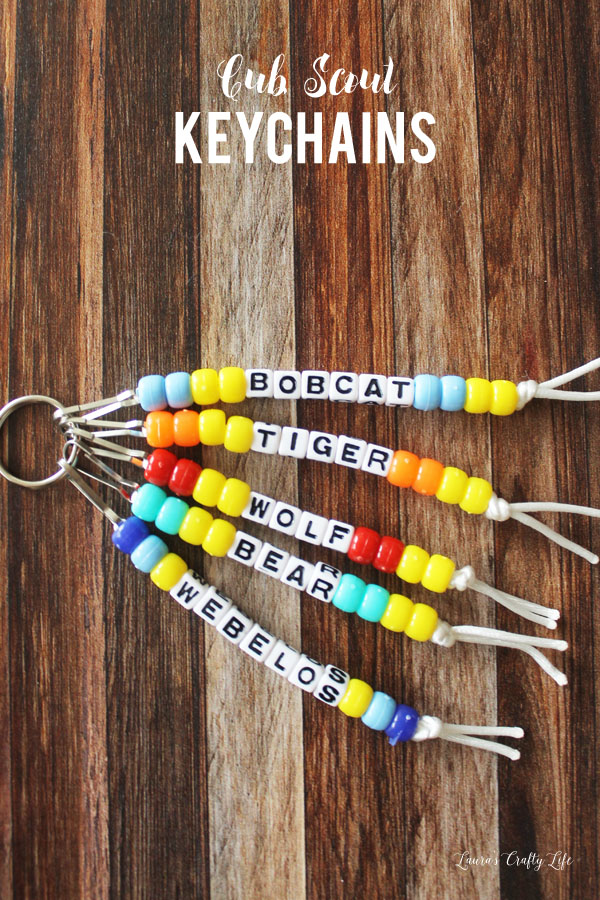 At Busy Mom's Helper, Danielle shows you how to make these drums with your scout troop.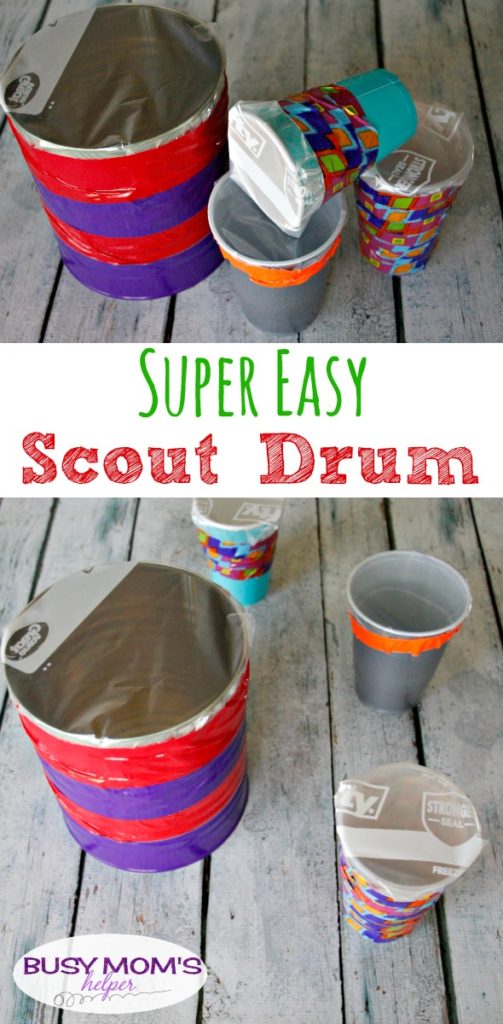 Beth Watson made this craft that is also a game with these Frog and Fly games at BW Design Studio.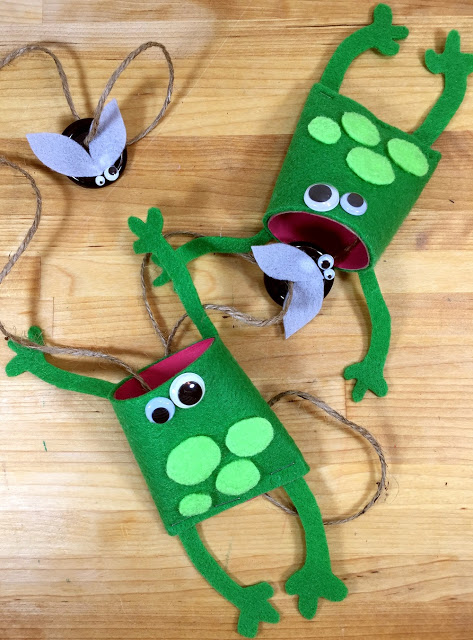 Make these sun catchers with Jen Goode from 100 Directions.
Girl Scouts have a tradition of making "Swaps" for camp – Midge and Madge have a great swap idea.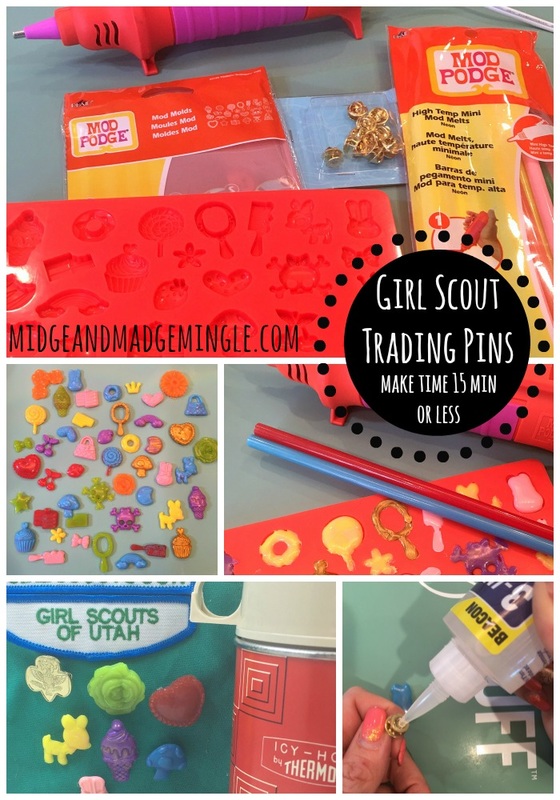 Cyn from Creative Cynchronicity shows you how to make Bird Feeders with Craft Sticks.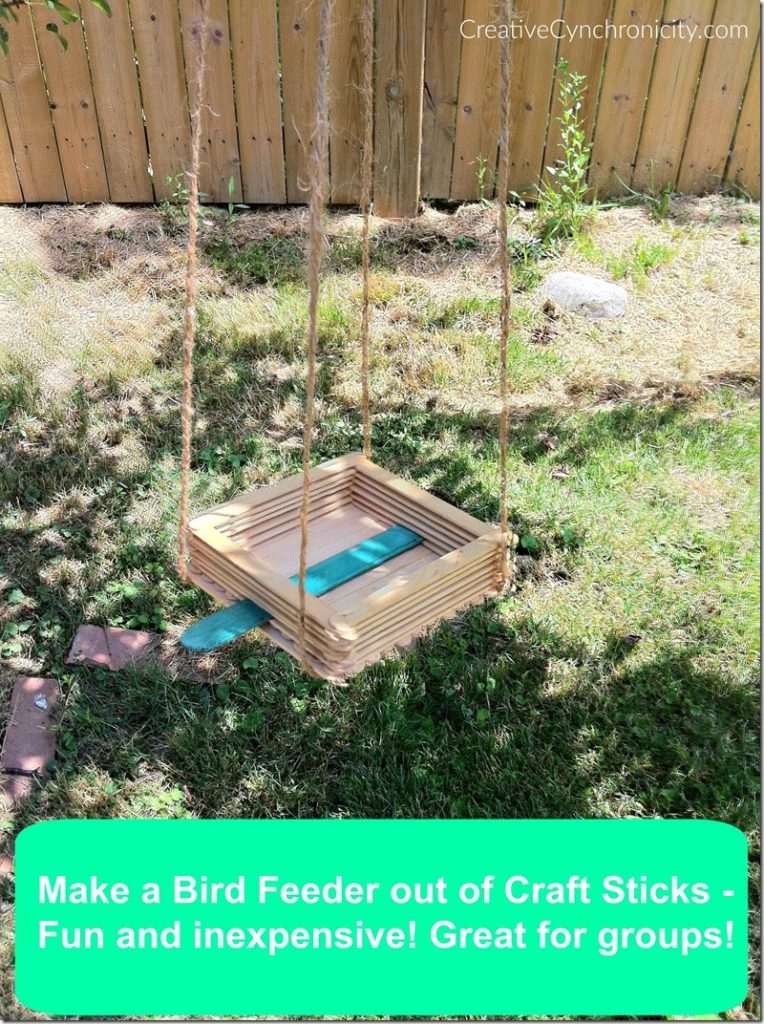 Over at My Very Educated Mother, Erin shows you how to make fun Finger-weave bracelets.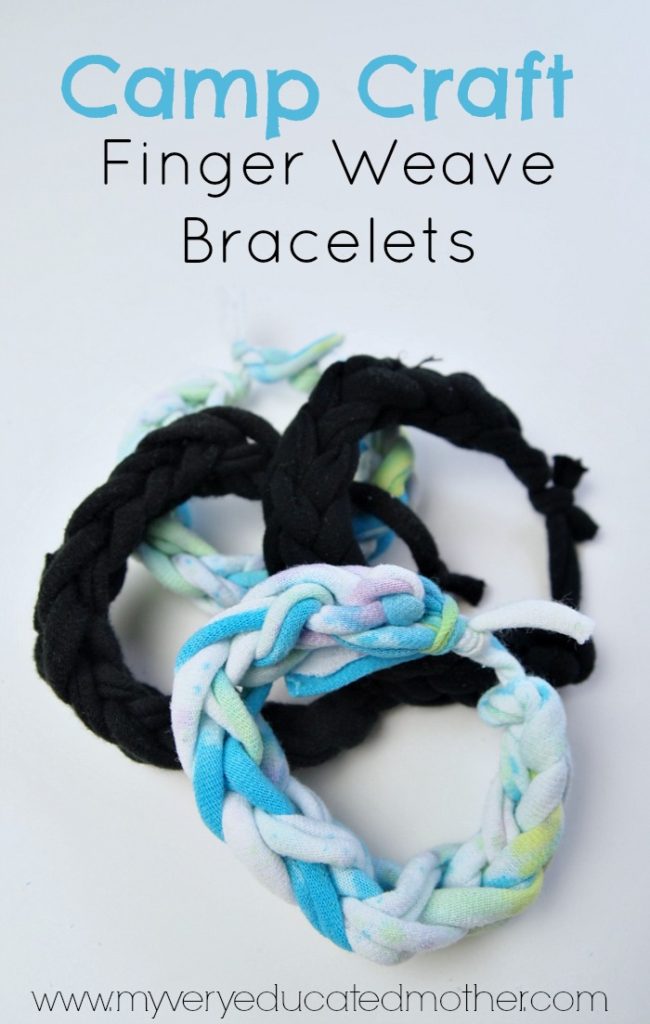 Laura at Me and My Inlkings made sets of Lumi Sticks with her scouts – learn about them as she teaches you how Lumi Sticks are made!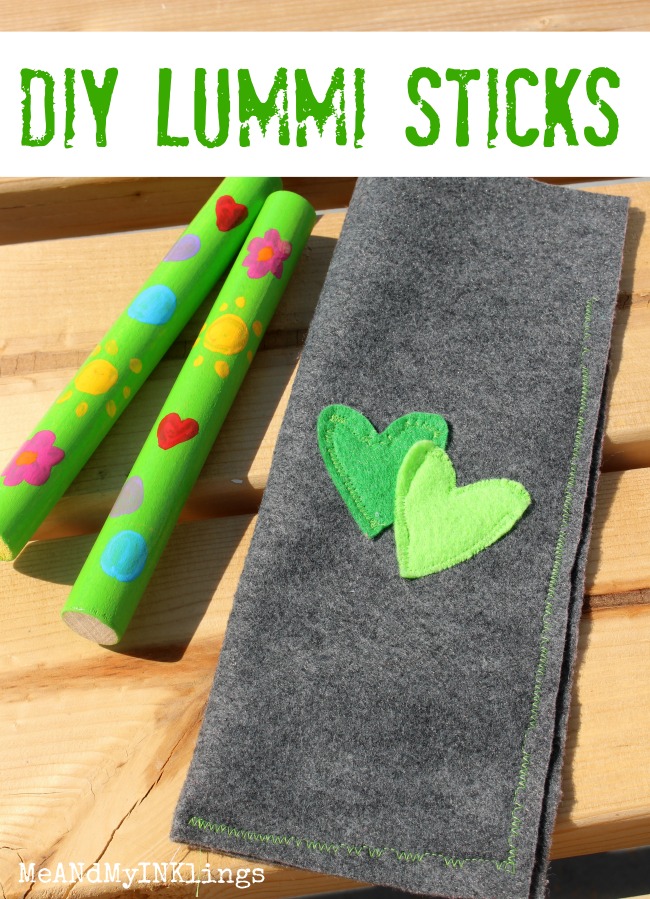 Need a gift for a supportive parent or great leader – these monogrammed etched jars are a great gift idea, and Angie from The Country Chic Cottage shows you how easy they are to make!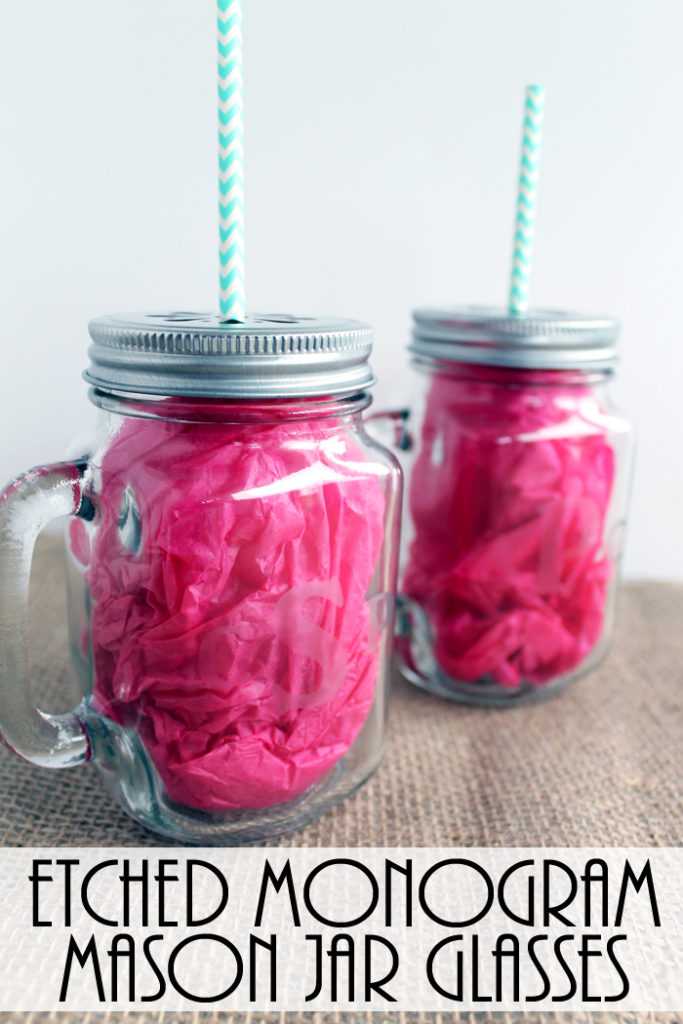 Check back tomorrow for one last set of scout crafts!