I hope you've enjoyed all the quick and easy Halloween Crafts I've been sharing! Here is an easy Halloween Jack-o'Lantern Necklace. No fancy tools, no sewing – and you can make it in about 5 minutes! Be sure to scroll all the way down to check out the other fast and fun 15-minute-or-less Halloween craft ideas!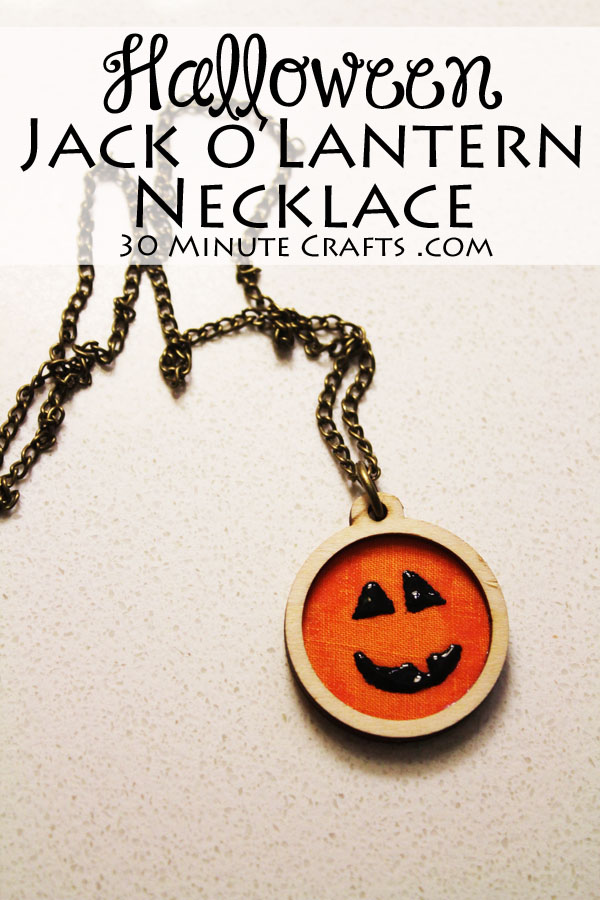 To make this necklace, you'll need:
Necklace Pendant
Orange Fabric
Black Fabric Paint
Mixed Media Glue
pencil or pen
Scissors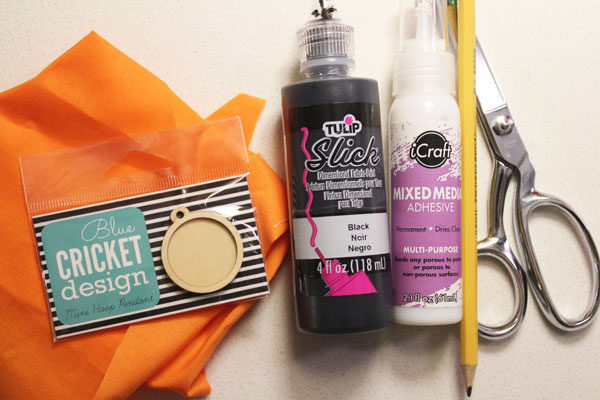 Open the package, and trace the top hoop onto the fabric.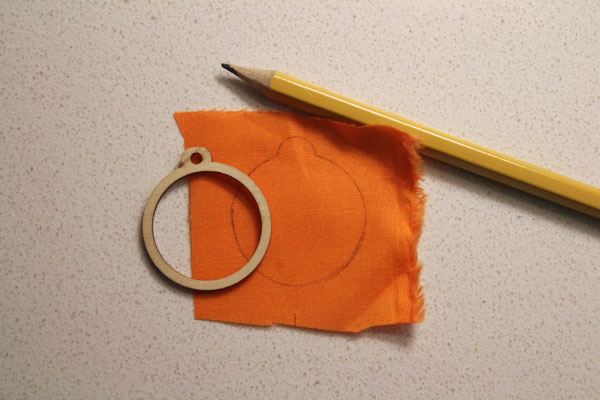 Cut out just inside the tracing line. Don't cut the bump at the top.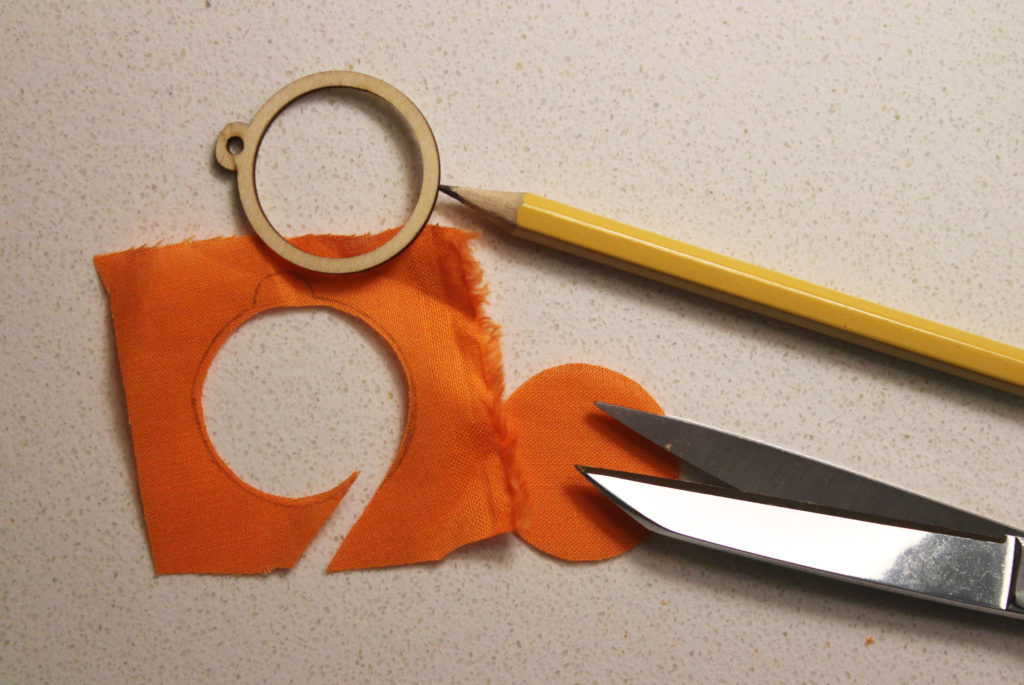 Add glue to the base.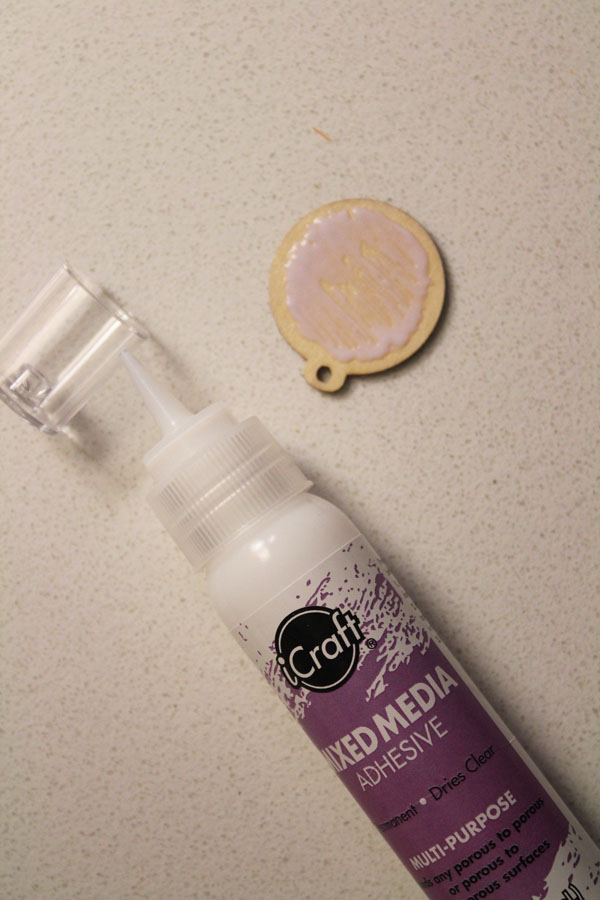 Place the fabric circle on top.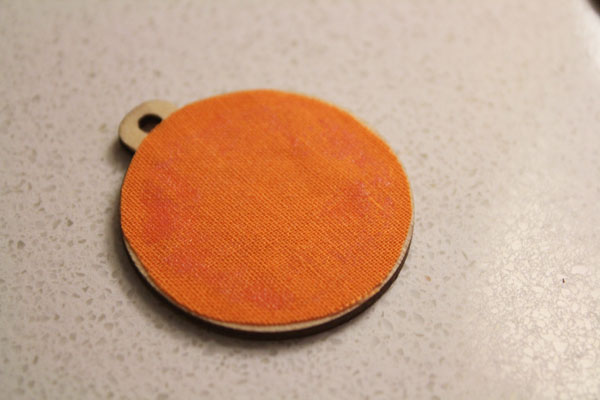 Glue the top hoop in place, and you're done!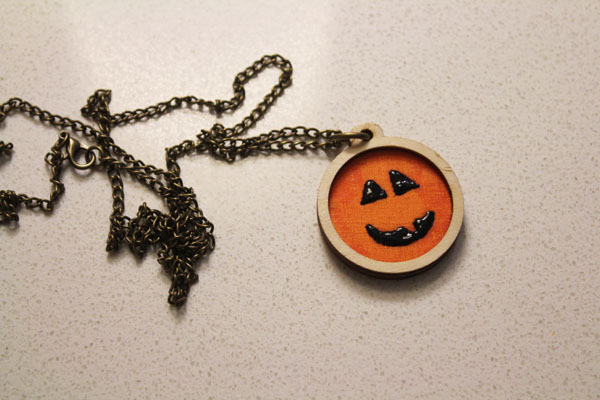 Here are some more awesome and fun Halloween Craft ideas!
My Craftily Ever After is whipping up  fun Halloween treat boxes.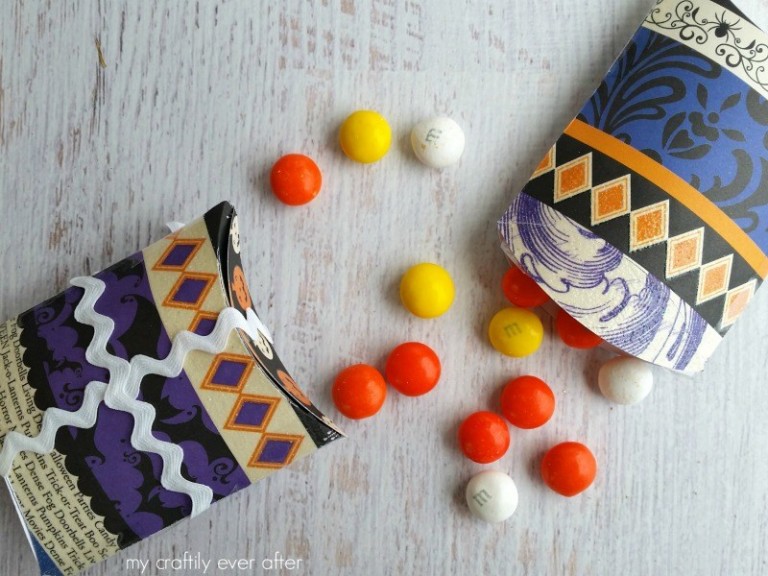 A weet Berry shows you how to create this great pumpkin banner in just a few minutes.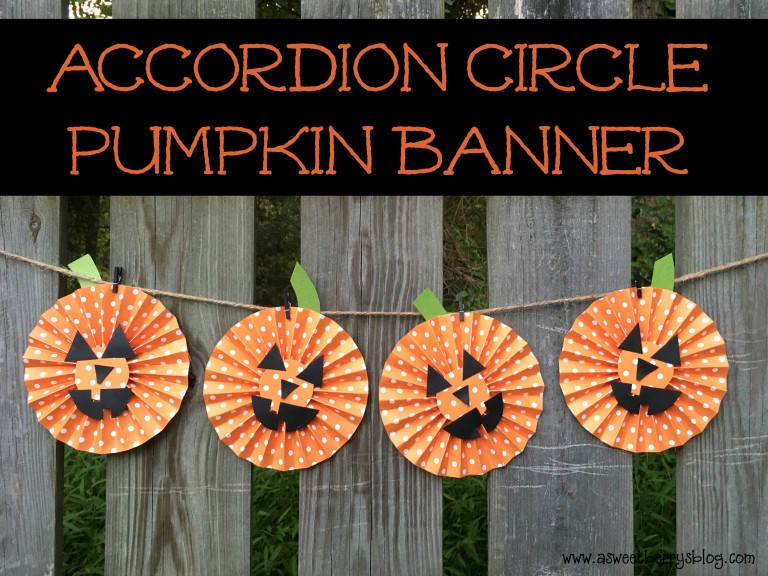 Give your guest bath a makeover with these Halloween themed pump soaps from Happy Go Lucky.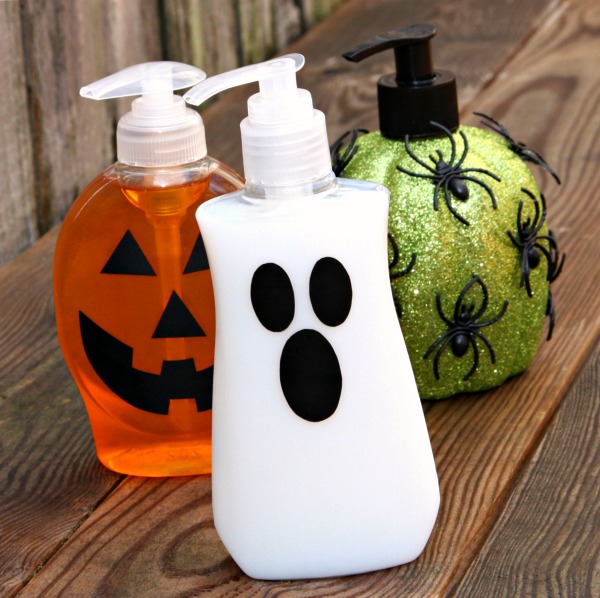 If you're going for an 80's-themed costume this year, you'll want to whip up one of these
80s themed bracelets
by Scrappy Chick Designs.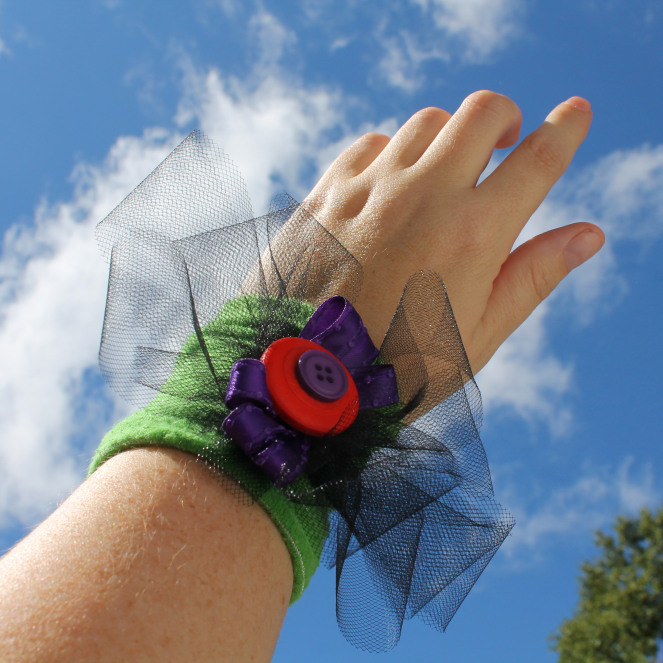 Have you tried quilling? It is an easy and inexpensive craft, and Creative Cynchronicity will show you how with these quilled paper bat earrings!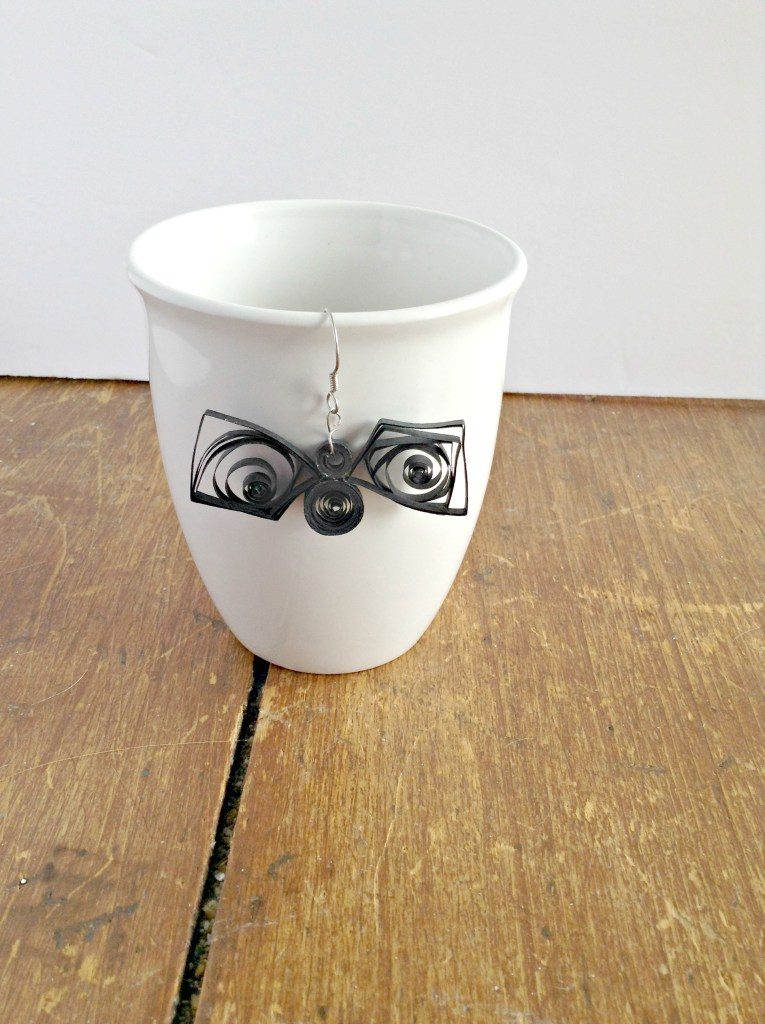 How fun is this  spider wall hanging that Dragonflies and Lillypadswhipped up!?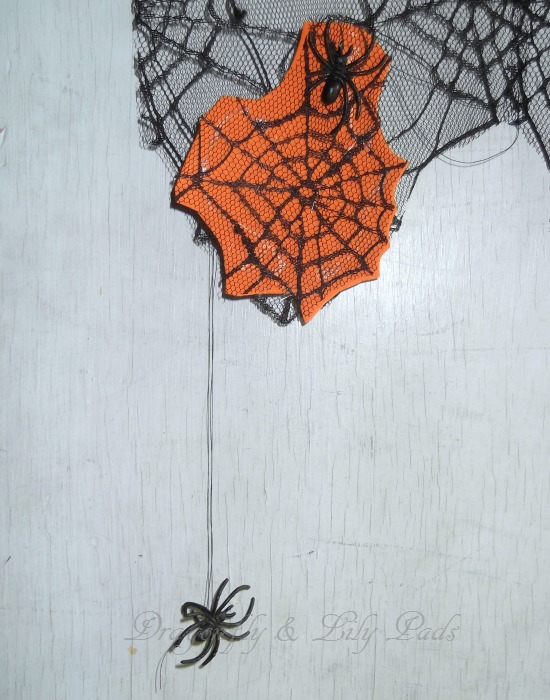 Over at Artistic Endeavor, you'll learn to turn any jar into a metallic pumpkin lantern.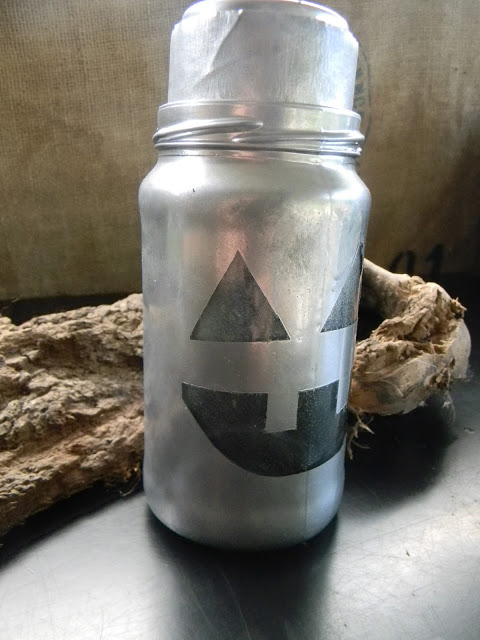 I love anything that glows in the dark, and so I'm a huge fan of this glow in the dark spider jar from Me and My Inklings.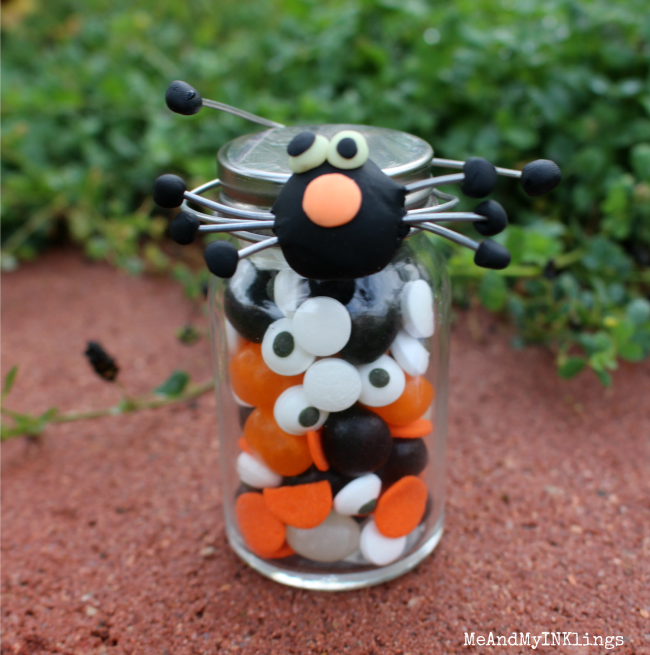 Your kids are going to love this this great windsock project from Me and My Very Educated Mother.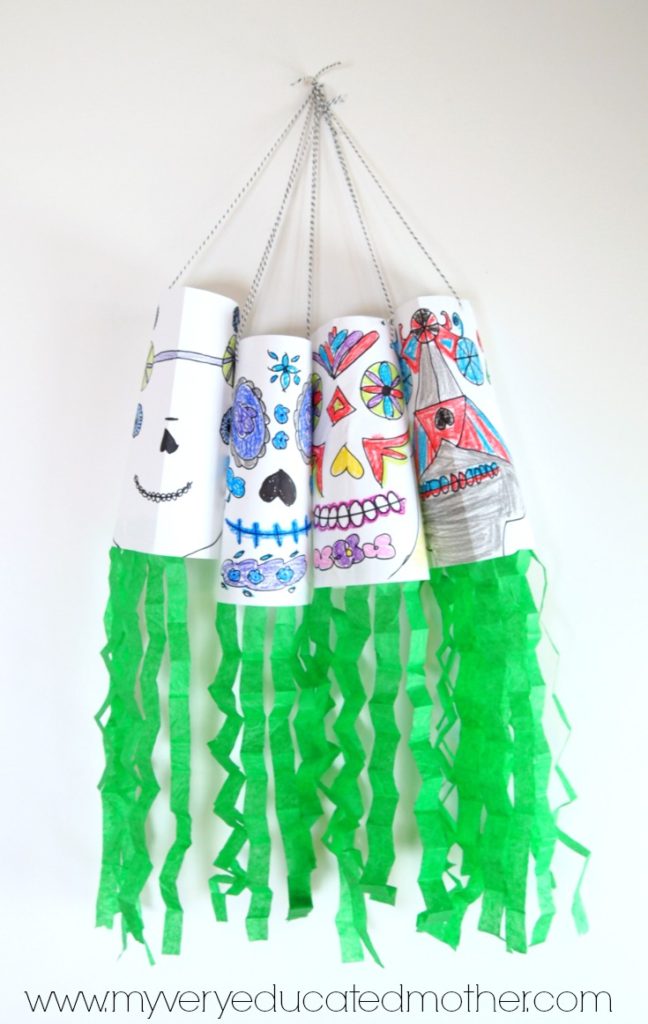 My co-hostess for this series, Angie from The Country Chic Cottage, made this awesome Frankenstein treat bag.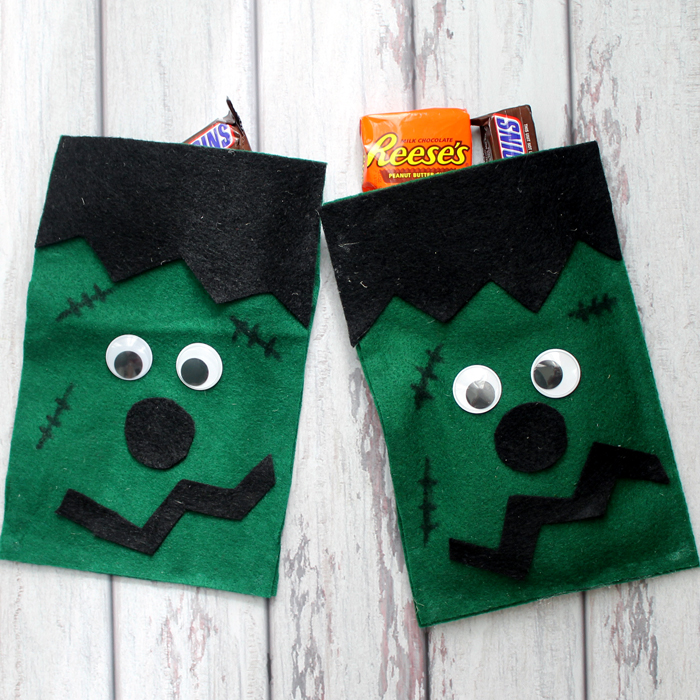 Our guest co-hostess is 100 Directions had the fabulous idea of turning mason jar lids into glowing eyes to decorate for Halloween.