If it is possible to have Valentine's Day without Conversation Heart Candies, I don't want to know about it. Since I was young, these chalky, flavorless sweets with their kitschy phrases are quintessential Valentine's treats. When I was younger, I loved eating them. Now I marvel at them, and love creating Conversation Heart Crafts, like this Conversation Heart Hoop Art. If you love Conversation Hearts, you might also want to check out my Conversation Heart Earrings.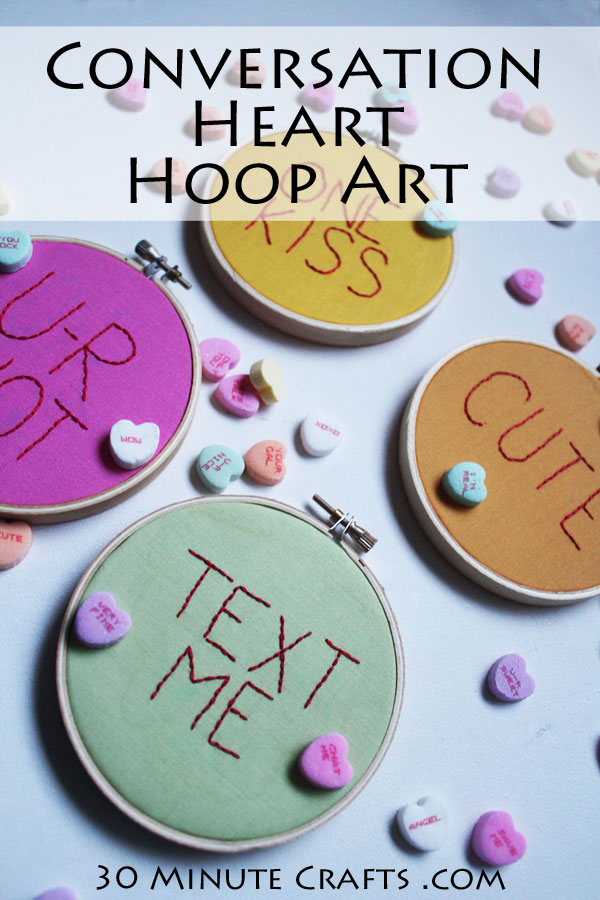 This project is part of Craft Lightning Week. All week long I'm sharing a fast, 15 minute craft you can make for Valentine's Day. And I'm not alone! My Friend Angie from The Country Chic Cottage is co-hosting with me again, and we got Laura from Make Life Lovely to join us as our guest co-host this week! Check out their projects, and the projects from lots of our other friends down at the bottom of this page.
To stitch up your own conversation heart hoop art, you'll need:
Small wooden hoops
Colored cotton fabrics
Red Embroidery Floss
Scissors
Water Soluble Marker
Water & Paintbrush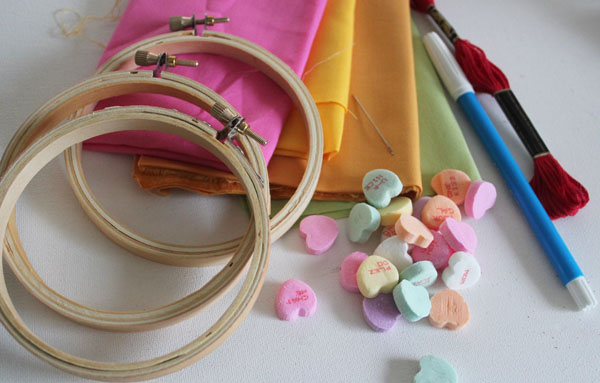 I'll be detailing the steps below, but you can also watch this quick video that will take you through the steps of making your Conversation Heart Hoop Art.
Start by cutting a piece of fabric a little larger than your hoop, and then hooping your fabric.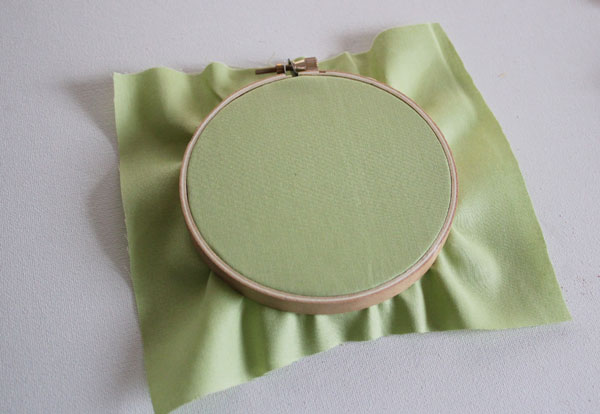 Write on the text using the water soluble marker.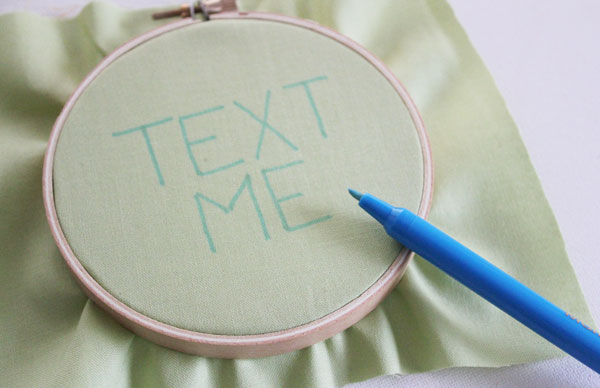 Cut a length of embroidery floss about as long as your arm. Split it so that you're only using three threads.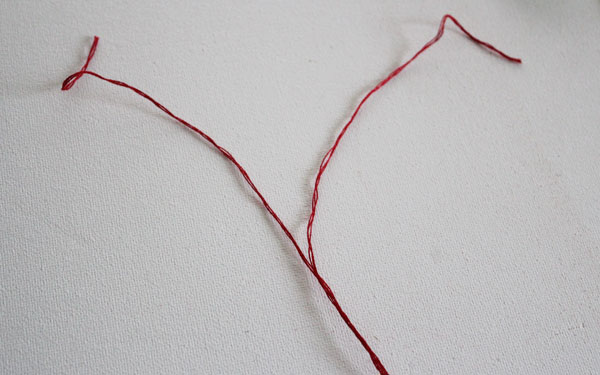 Thread your needle, and start stitching!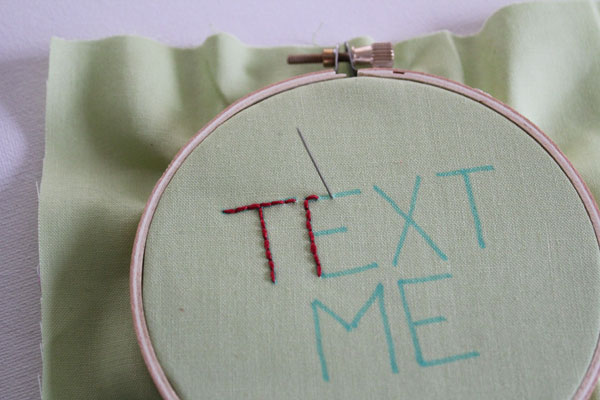 After stitching, trim away the excess fabric around the hoop. If you like, add glue to the edge of the fabric where it meets the hoop. This will make it more durable.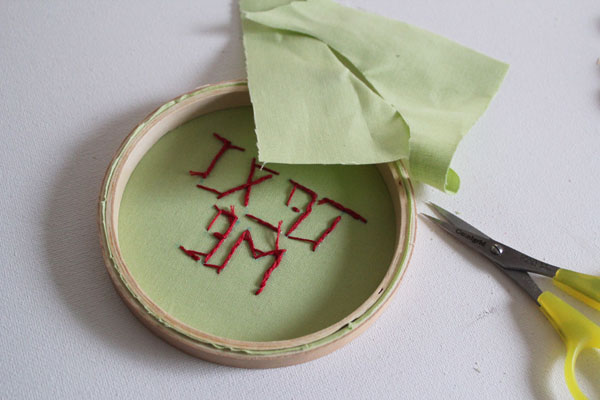 Use a paintbrush and water to wash away the blue lines.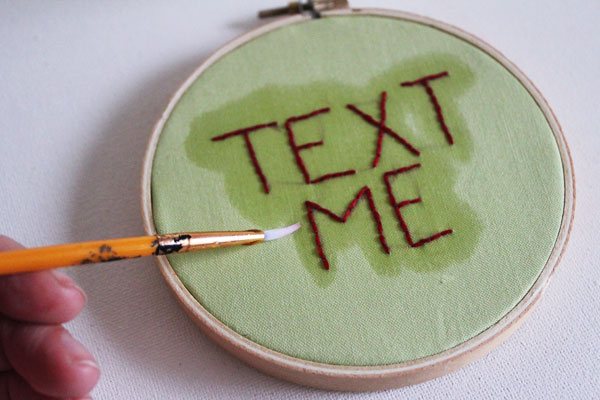 Wait for the water to dry (or use a hair dryer if you're impatient). While you're waiting, stitch up another one!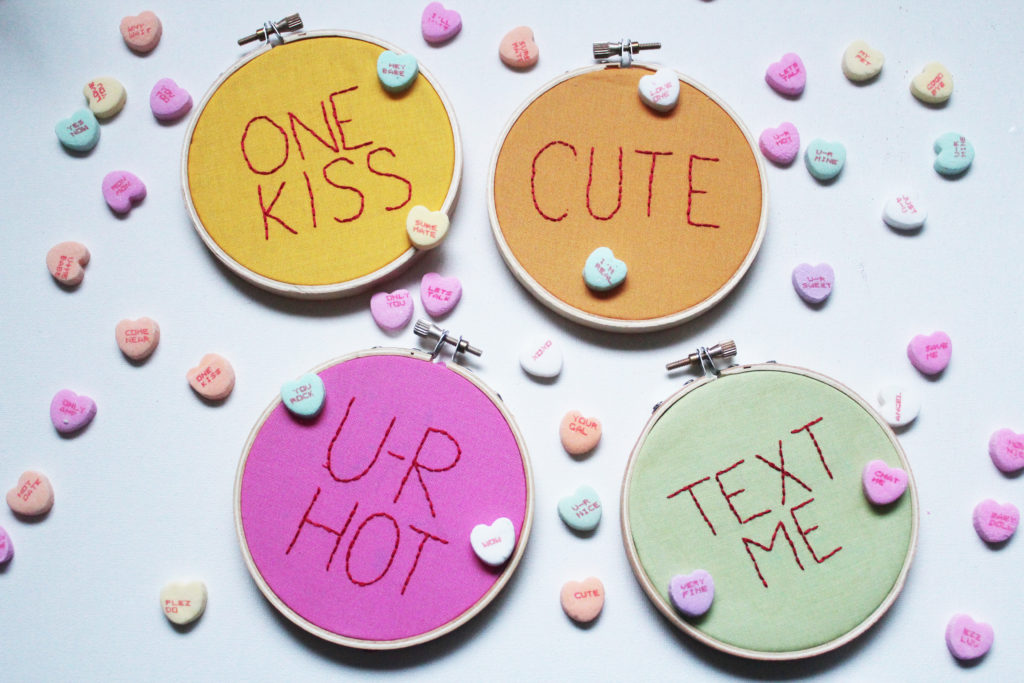 Check out all these Valentine's Crafts that can be made in 15 minutes or less!
Over at Pet Scribbles, you'll learn about decorating lip balm for Valentine's Day.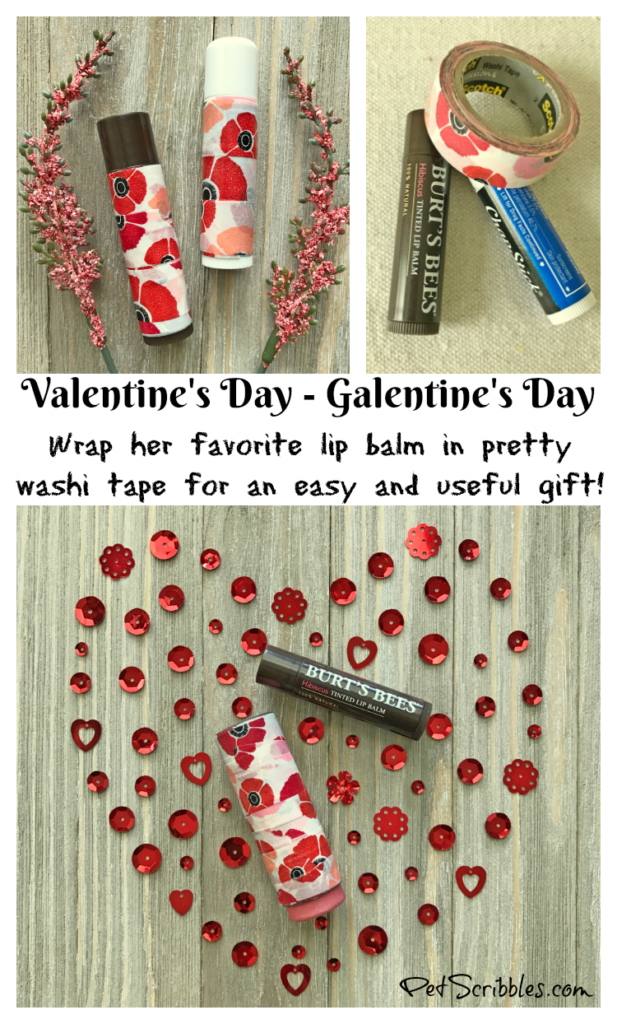 Cindy DeRosier turns Conversation Hearts into a cute bunny!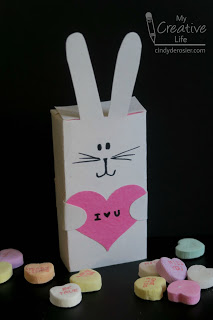 These have to be the sweetest You Rock Valentines, Carla Schaurer really rocked this!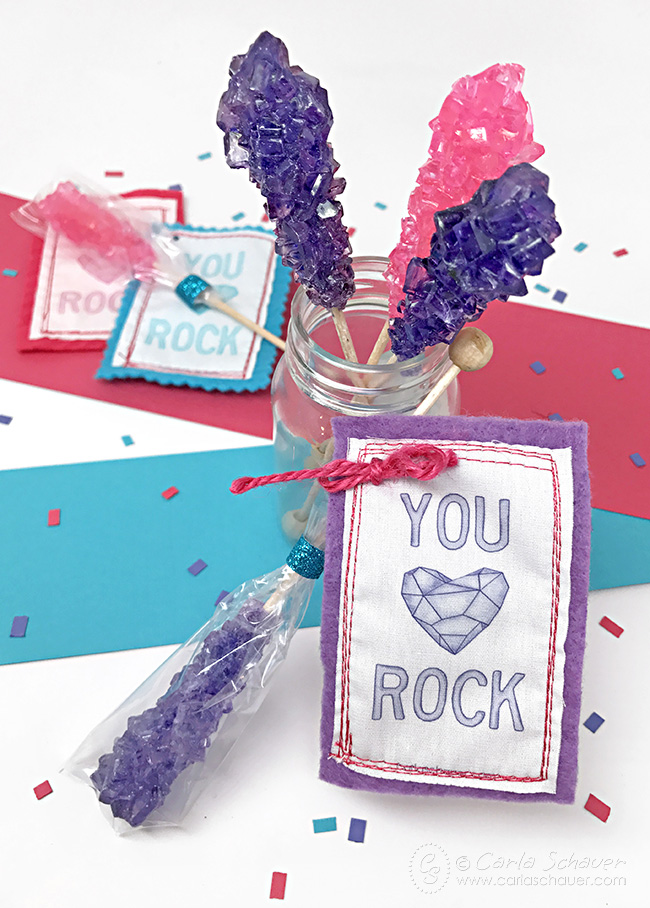 Here Comes the Sun will show you how to make your own scratcher Valentines.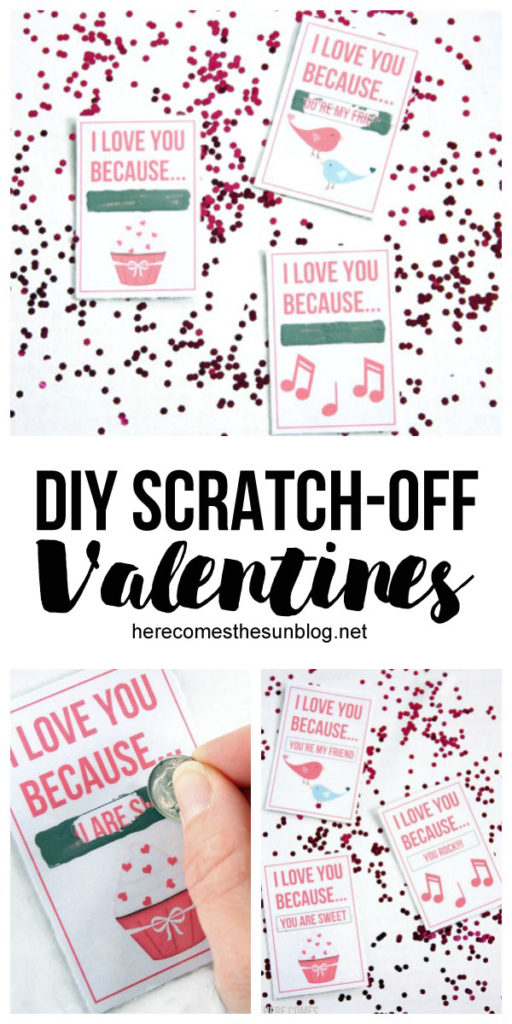 The Gagen Girls whipped up these Pokemon Valentines.
This ribbon bookmark idea from Mad In Crafts is a Valentine any bookworm would love!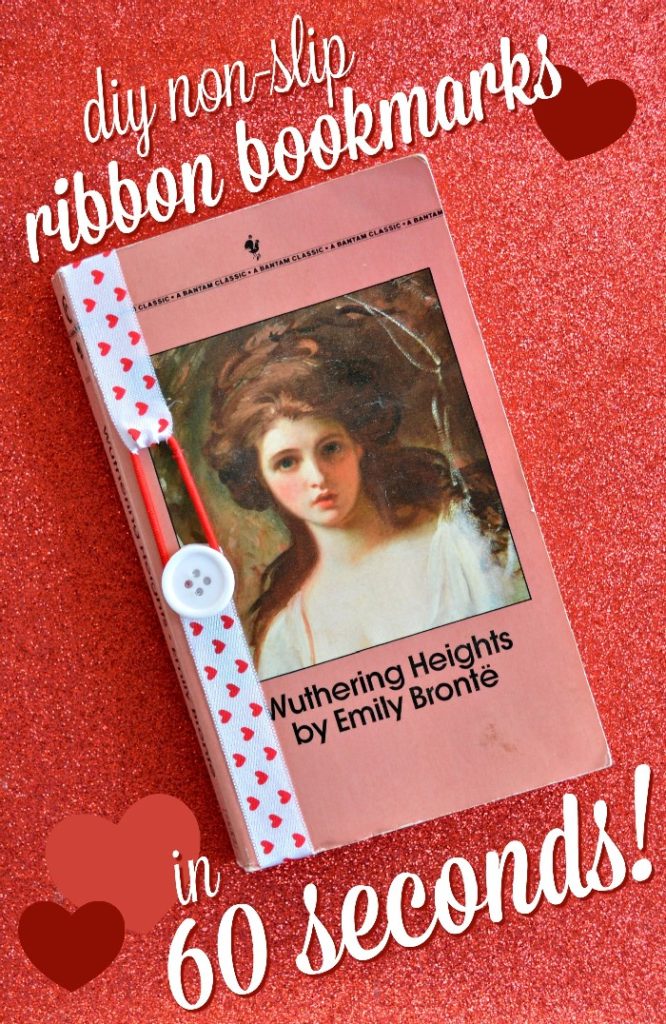 How cute are these skateboard Valentines from Laura's Crafty Life?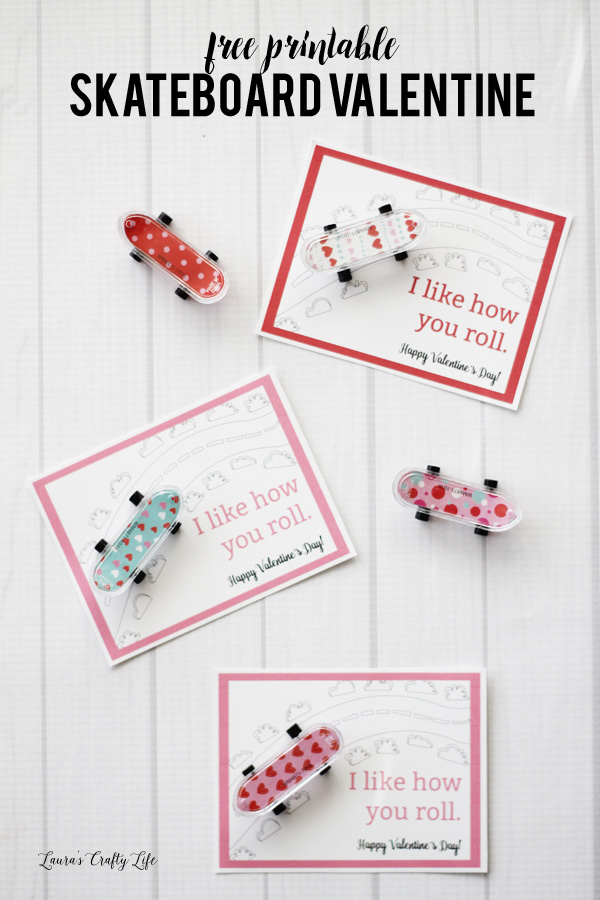 I'm really loving the Valentine's Mason Jar that Angie from The Country Chic Cottage Created!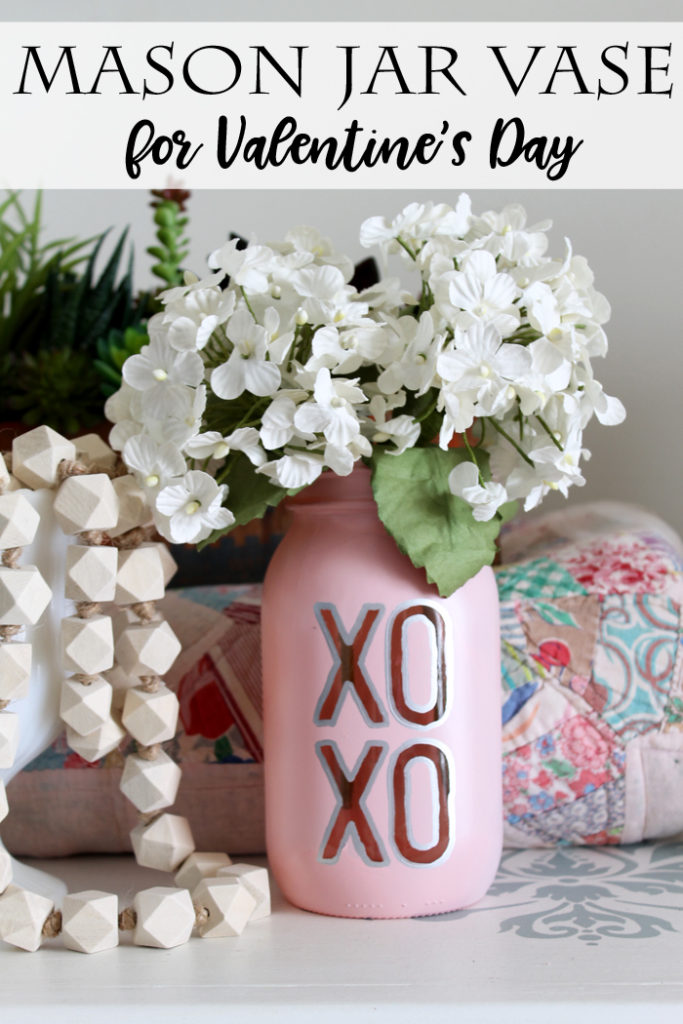 Spend Valentine's Day passing on some relaxation with these DIY Bath Bombs from Laura at Make Life Lovely.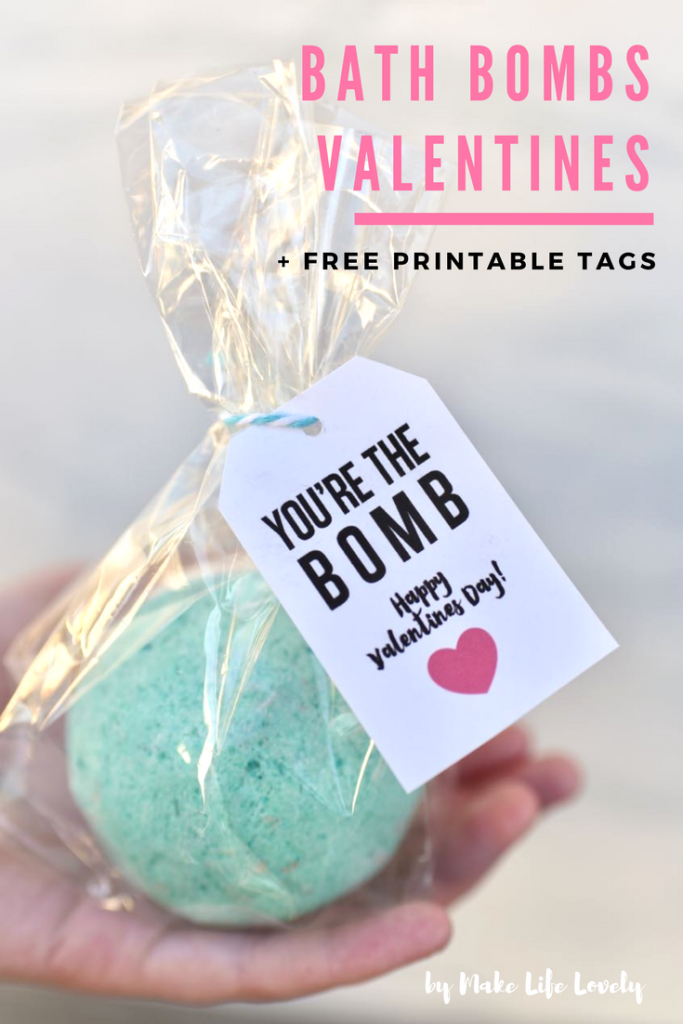 Be sure to stop back by tomorrow for the last day of Craft Lightning Valentine's!
Save