Making Jewelry is fast, fun, and satisfying each time you get to wear the jewelry you made! And DIY jewelry makes a great gift at a fraction of the retail price you would pay if you bought the jewelry instead. If you're looking for a great gift – always consider making jewelry! You can customize it to the tastes of the recipient, and they'll love it more knowing that it was hand made just for them!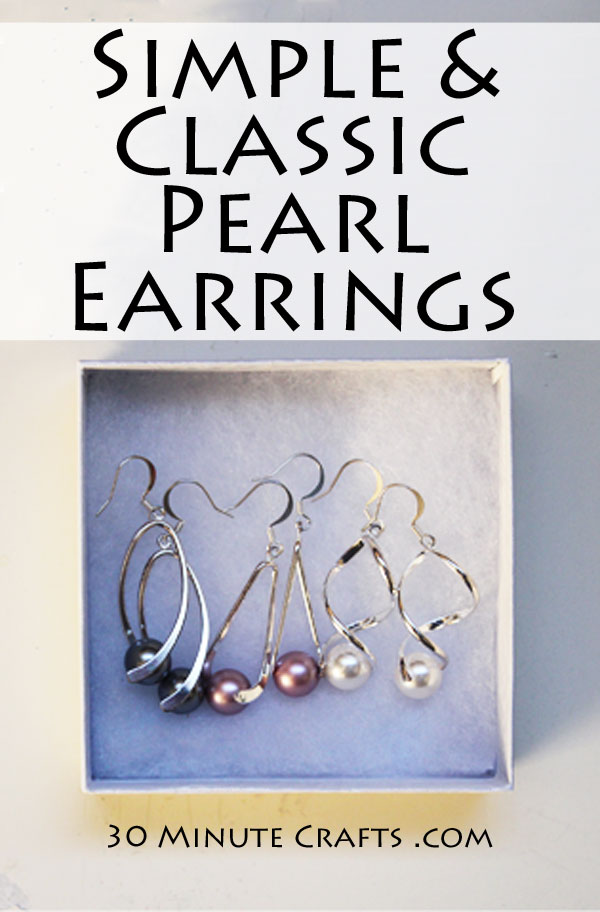 In this video I'm showing you how easy it is to make these Simple and Classic Pearl Earrings. They are my new favorites, and I was able to make all three pair in just a few minutes!
To make your own DIY Pearl Earrings, you'll need:
Pearl Earring Kit
Jewelry Pliers
Watch the video or follow the instructions in the kit to make them yourself!