Spring is on the way! And I'm ready for all the color and joy that flowers bring. So, instead of waiting for the flowers to grow on their own, I'm making some myself! These watercolor flowers are simple to make, and the watercolor technique makes each of the watercolor flowers one turn out as unique as if it had grown in the garden.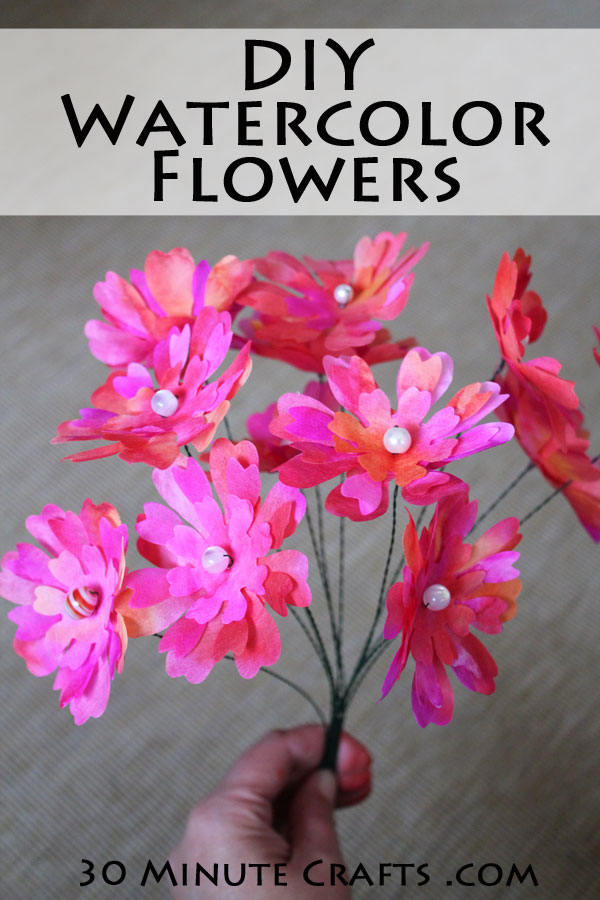 This post contains affiliate links that support this site at no cost to you.
I love this watercolor technique. It isn't true watercolor, since we're using alcohol inks and alcohol (not water). The alcohol will keep the color from bleeding later. And it is really hard to go wrong. Select complimentary colors, let them all mix together, and you'll get a beautiful surprise each time you make these flowers. And though I used pink, you can pick any set of colors that goes with your decor. These WAtercolor Flowers would look equally awesome in yellows, blues, or oranges.
To make the watercolor flowers, you'll need:
Thermoweb Mixed Media Sheets
Floral Wire
Beads
Eileen Hull Twist and Style Tool
Eileen Hull Flower Die
Alcohol-based markers
Paintbrush
Rubbing Alcohol
Sizzix Die Cut Machine
Hot Glue
Color on the mixed media sheets with the alcohol markers. Don't worry about full coverage – get patches of color all over, and overlapping.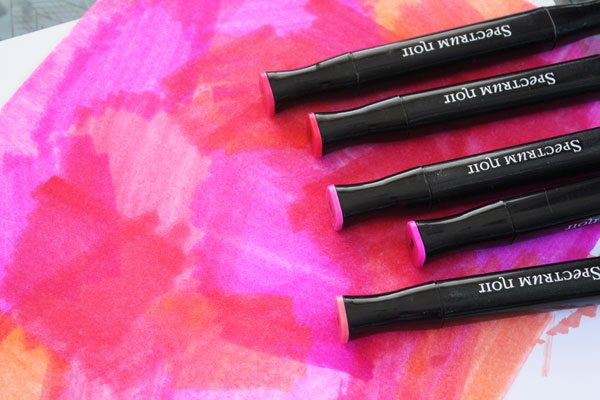 Using Rubbing Alcohol, drip onto the mixed media paper, making the watercolor look.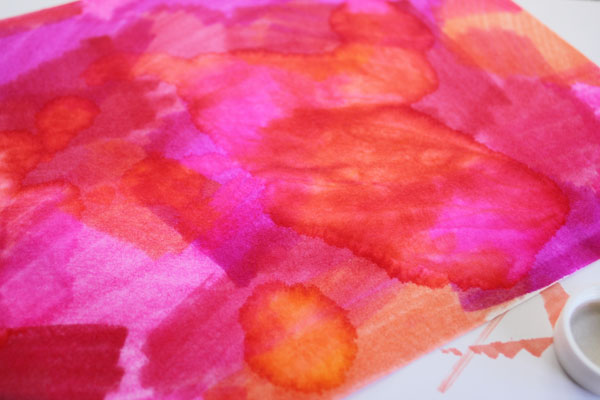 Now allow the sheet to dry. This won't take long, the alcohol dries quickly! Use the die cutting machine to cut the flowers.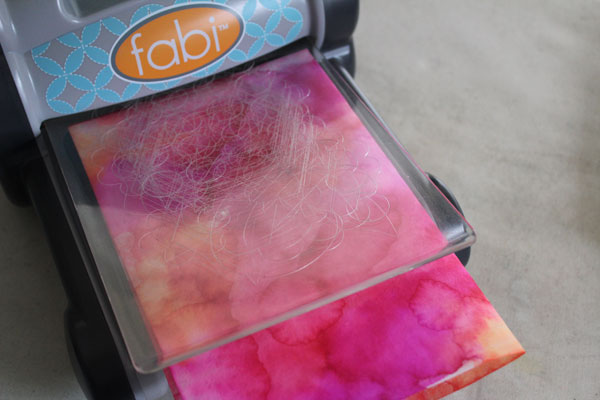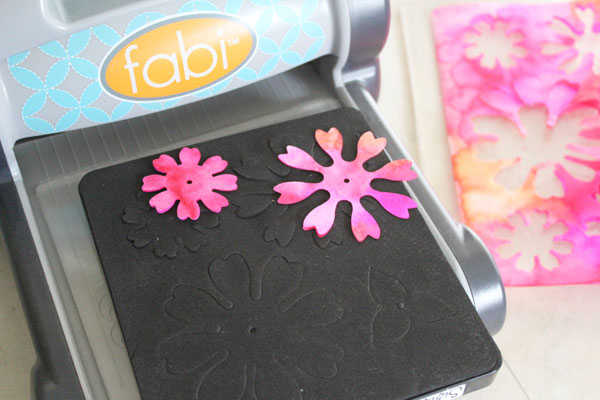 Use the twist and style tool, as instructed on the package, with a bead. This makes the stem.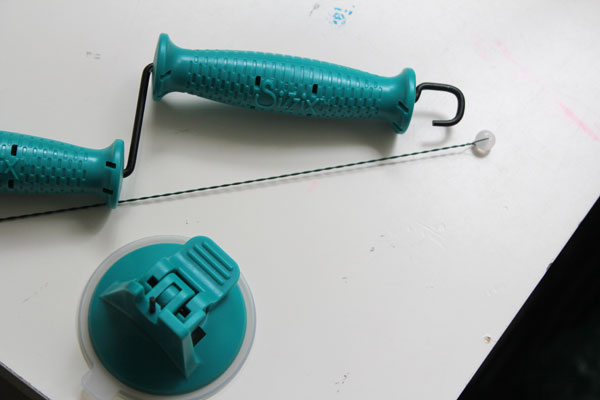 Stack on the flower pieces. Glue in place with a dab of hot glue. Repeat to make a whole bouquet of watercolor flowers.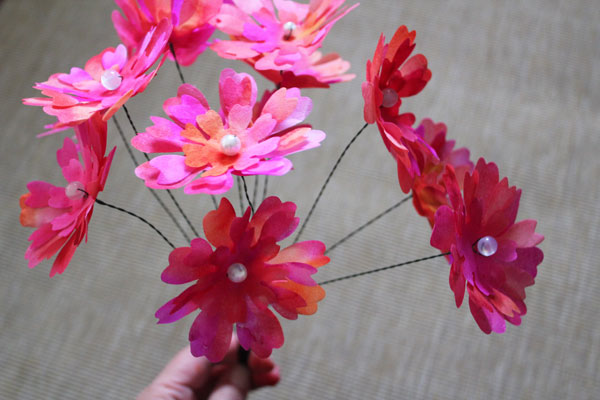 If you'd like more ideas for creating flower crafts, check out these different 30 Minute Flower Crafts.