Even young children can cross stitch this simple card for Mother's Day, or any special occasion. Cross stitch is really fairly easy, and even easier on paper. And a competent cross-stitcher can whip out this card in just a few minutes!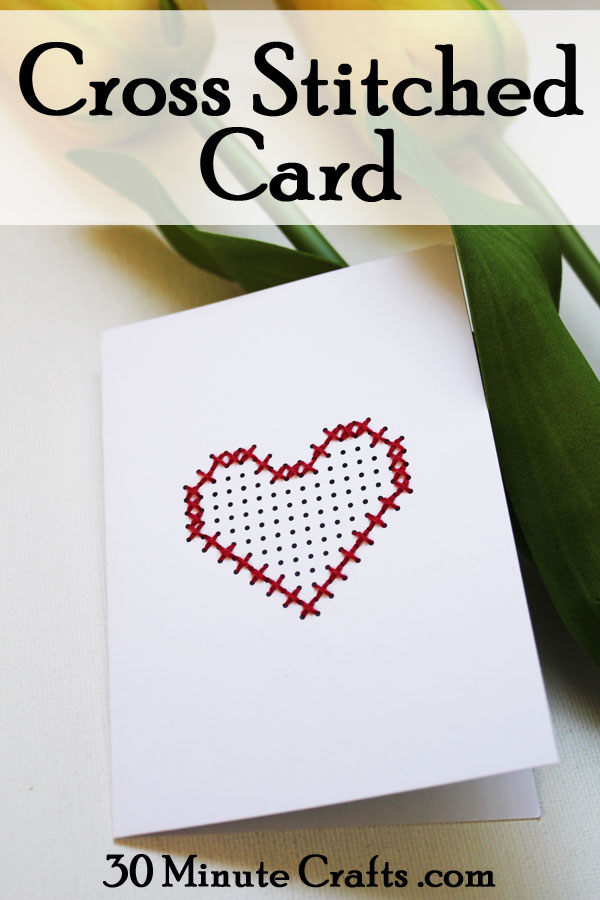 This project is part of Craft Lightning week – All week long I've been sharing simple and easy craft projects that can be made in 15 minutes or less – and that are perfect for Mother's Day! Craft lighting week is co-hosted by Angie at The Country Chic Cottage, and our guest co-host has been Adrianne from Crafty Happy Hour. Each day this week they've been sharing a great 15-minute-or-less craft for mom. And if that wasn't enough, we've invited our friends to join in! be sure to scroll down to check out their great projects!
This post contains affiliate links which help support this site at no additional cost to you.
To make this cross stitch card, you'll need:
Pre-punched card kit from 3 birds
Red Embroidery Floss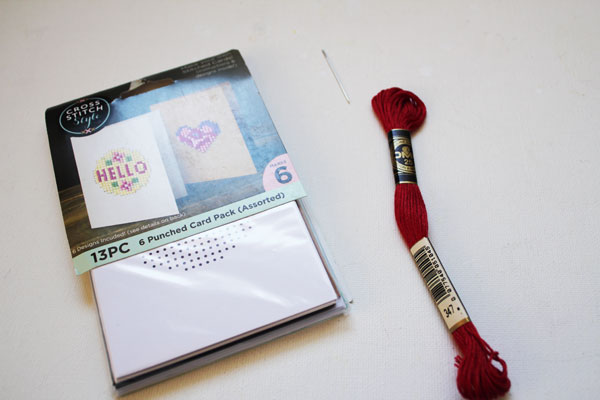 Cut about an arm's length of embroidery floss. Split into two sets of three strands. Thread the needle, then start stitching.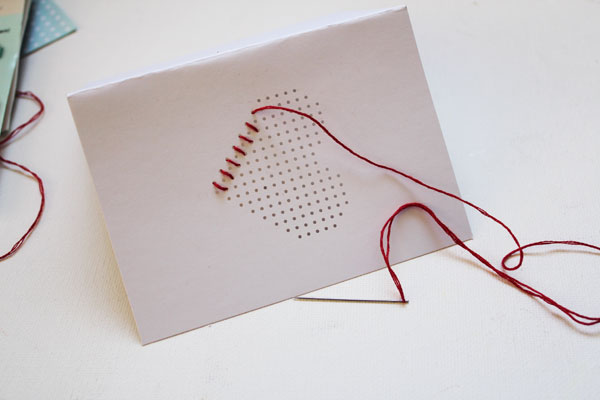 I like stitching all the stitches in one direction first, then going back around to stitch all the stitches in the opposite direction.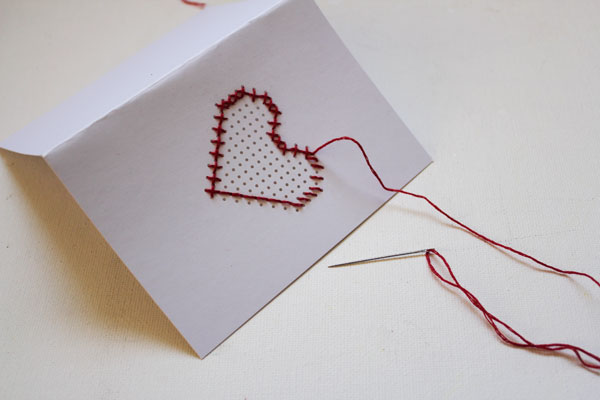 Keep going, it won't take that long to go around the heart one time.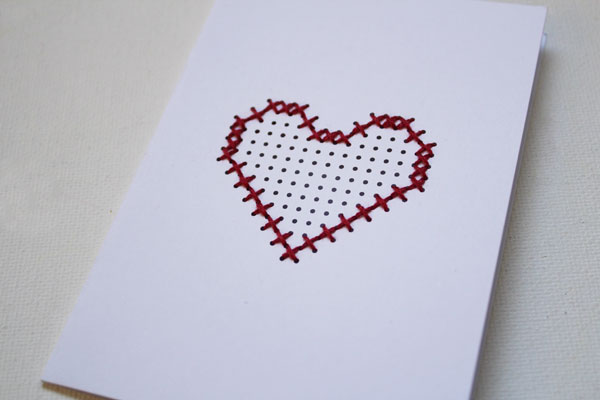 To finish, you can tie the beginning and end together in a double knot, then cut the threads on the inside of the card.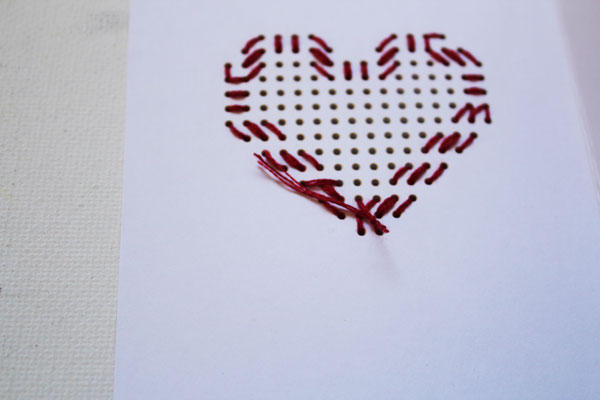 Your card is ready for you to write a sappy sentiment inside!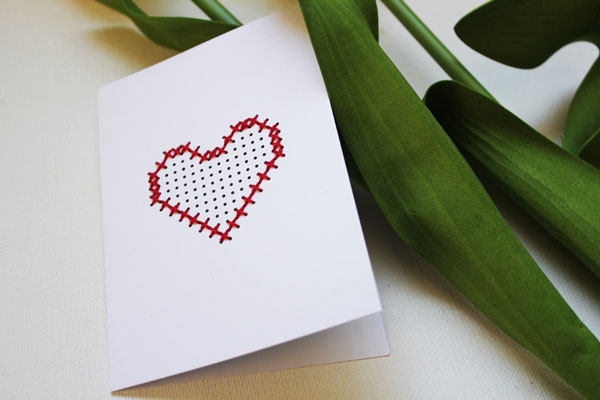 Check out these other great Mother's Day crafts that you can whip up in 15 minutes or less:
Underground Crafter made this Decorated Photo Frame Magnet.
Over at Happy Go Lucky Blog you'll learn how to whip up this personalized cosmetics bag.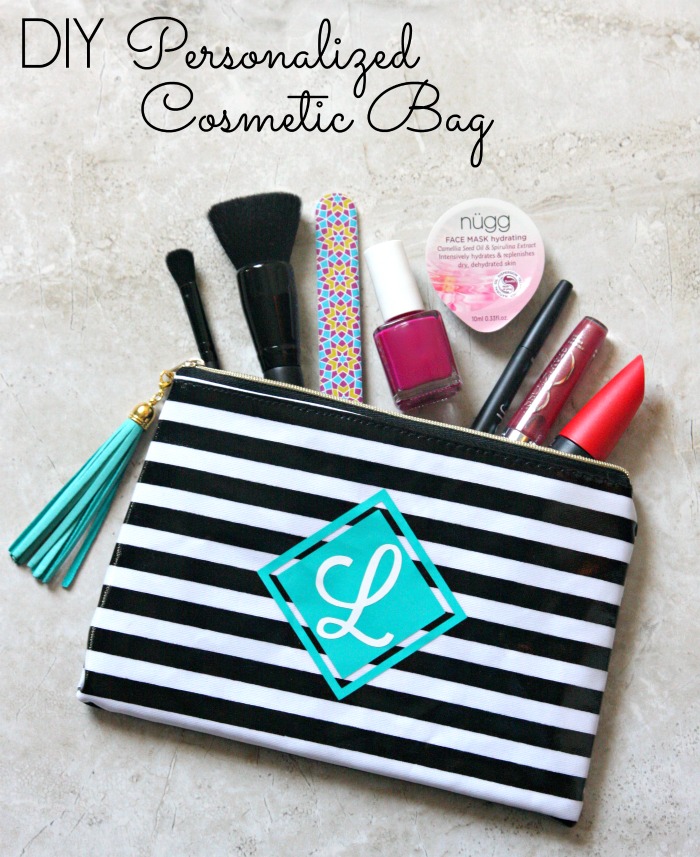 Learn how to make this fabric wrapped vase over at Naptime Creations.

Busy Mom's Helper made this pretty Mother's Day Flower Gift.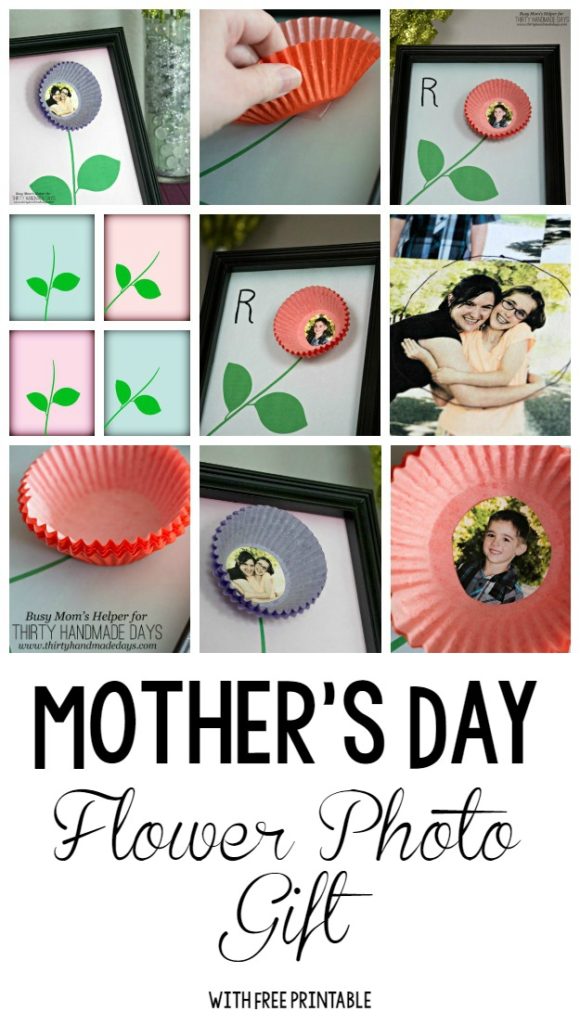 Don't you love this foiled watercolor card from It Happens in a Blink?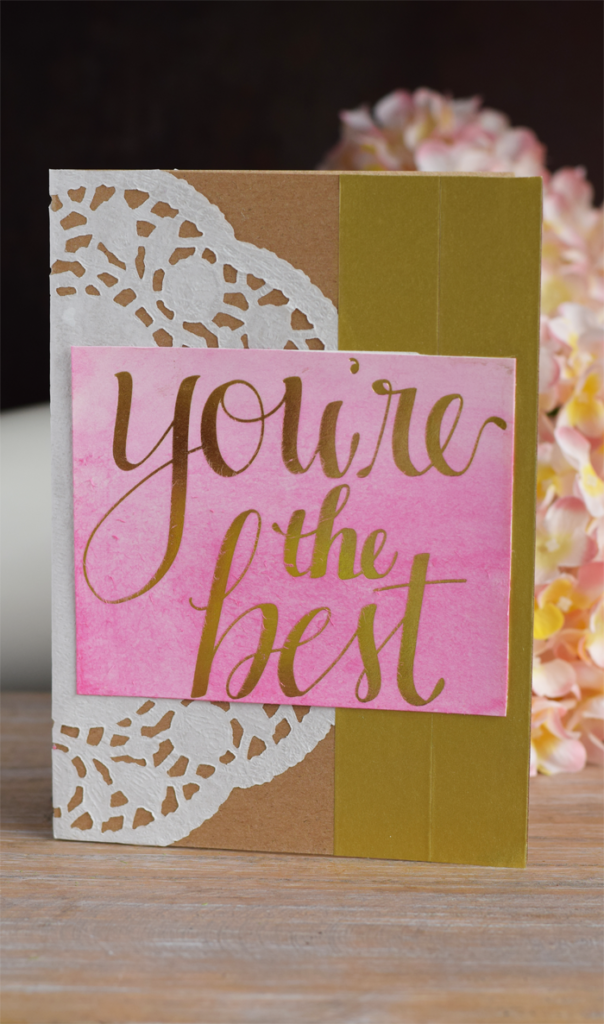 Katie from a Sweet Berry made this flower bookmark great for the bookish mom!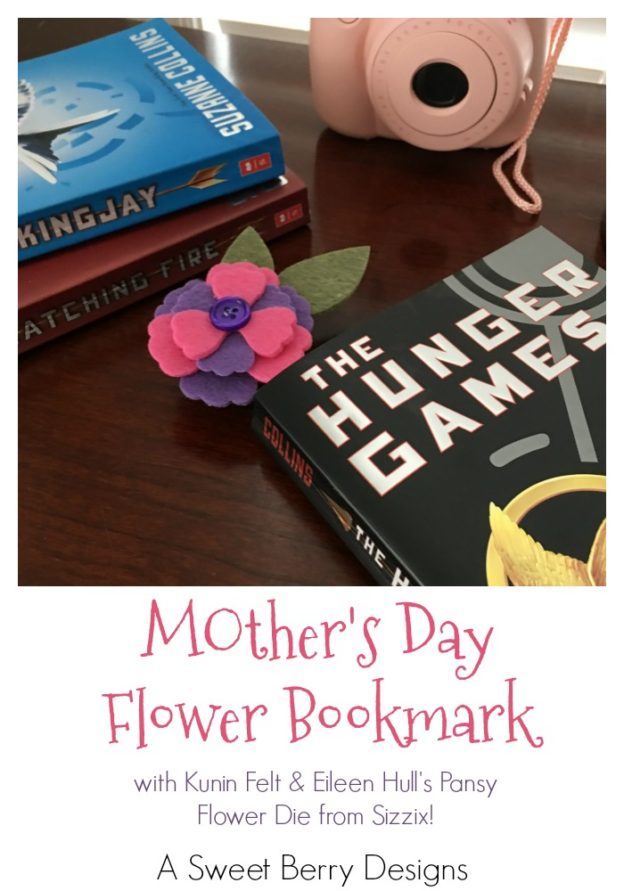 Pet Scribbles shows you how to paint paper mache boxes, perfect for wrapping mom's gift!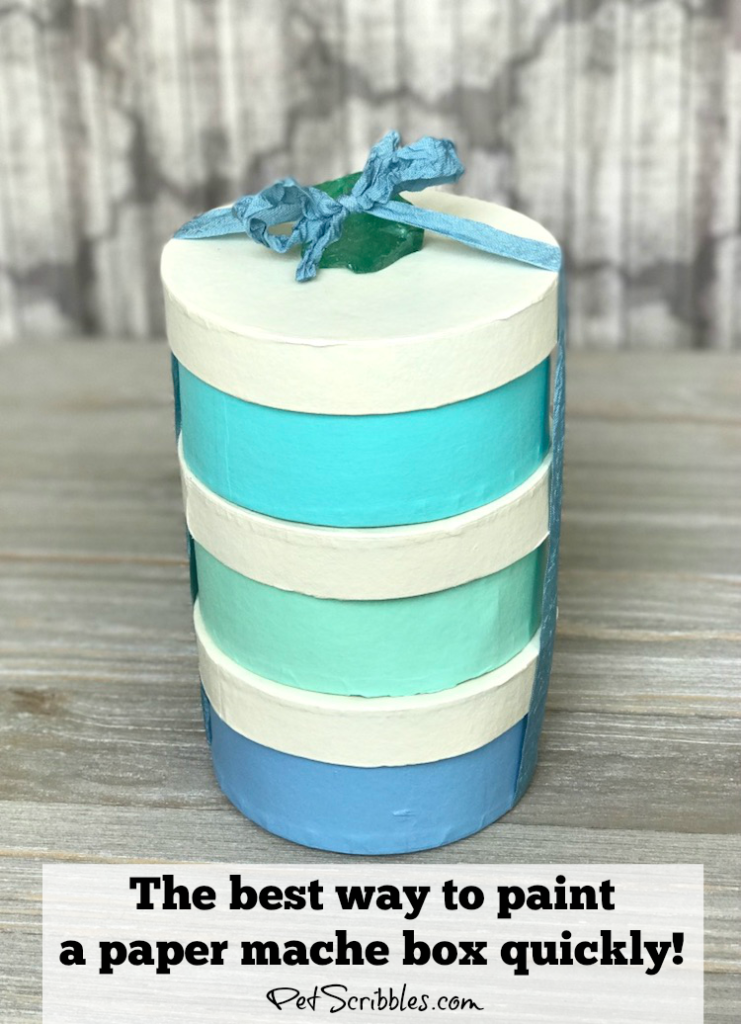 How fun are these Wood Word Blocks ( http://www.morenascorner.com/2017/03/wood-word-blocks.html ) from Morena's Corner?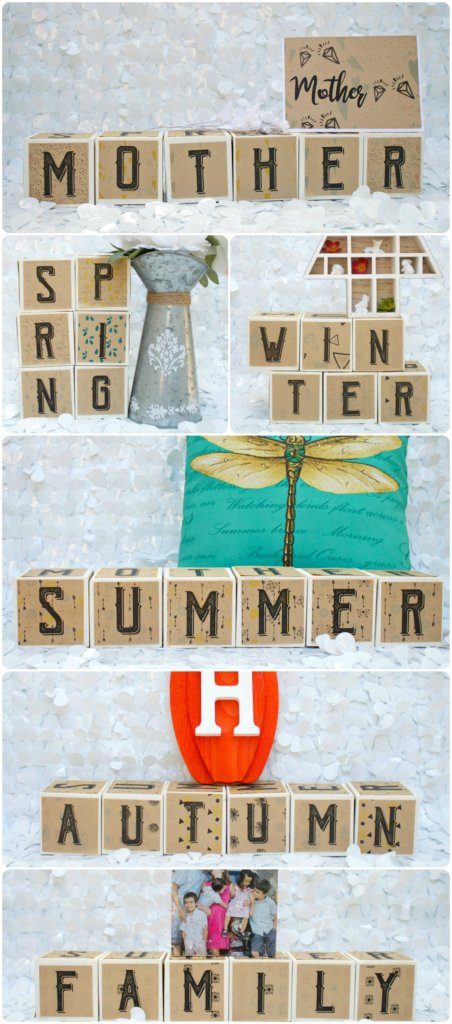 Moms love displaying their children's art – how cute is this children's art display ( https://scrappychickblog.wordpress.com/2017/03/23/craft-lightning-mothers-day-gift/ ) from Scrappy Chick Designs!?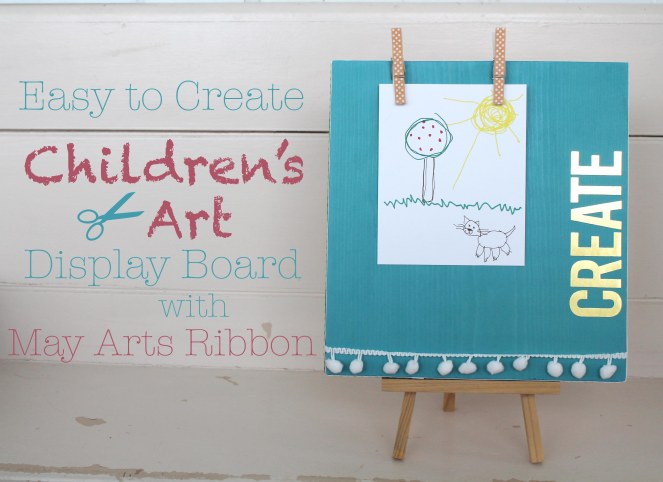 And Angie from The Country Chic Cottage shares this Lavender Bath Salts Recipe ( http://www.thecountrychiccottage.net/lavender-bath-salts/ )!