The new Beauty and the Beast movie is coming out today, so to celebrate I made my own Mrs. Potts teapot. I love the idea of hanging out with Mrs. Potts as I have my morning tea, having her give me her sage advice. You can make your own Mrs. Potts, I've detailed how you can make Mrs. Potts below.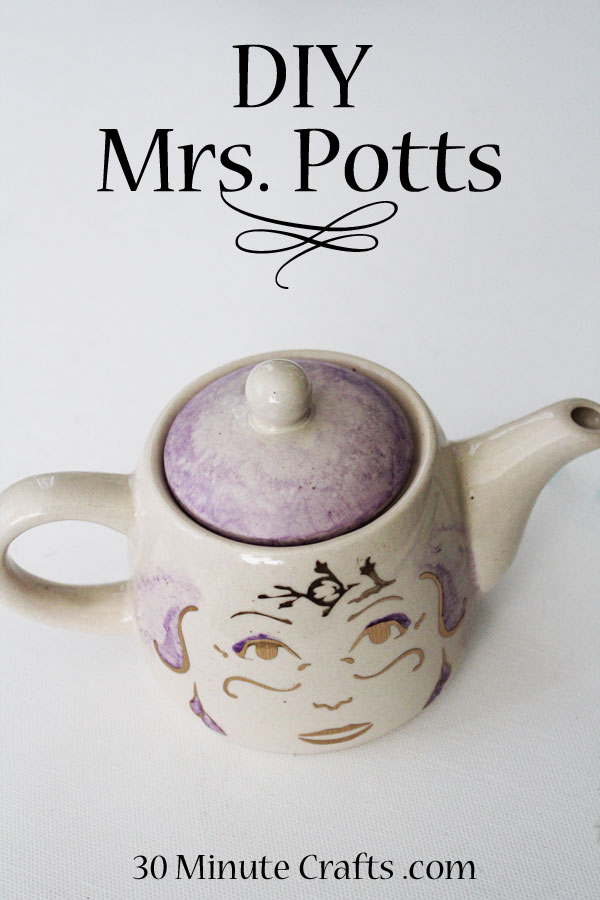 I had a chance to see the new Beauty and the Beast movie, and in one word I can say: Gorgeous. From beginning to end the movie has all the detail a Belle fan could hope for from an animated classic brought into live action. The dialogue has all the wit, charm, and occasional adult innuendo we love in our Disney movies. But in my opinion, it never goes too far. For people who have been caught up in the controversy of what is and is not in the movie I'll say (without spoiling anything) that I went into the movie unaware of any concerns the audience might have about LeFou, and left just as oblivious.
To make your own Mrs. Potts you'll need:
Small Teapot (I got mine at Daiso)
Gold Adhesive Foil or Vinyl
Transfer Tape
Mrs. Potts face Cut File (for Silhouette Machines)
Purple Glass Paint
Paintbrush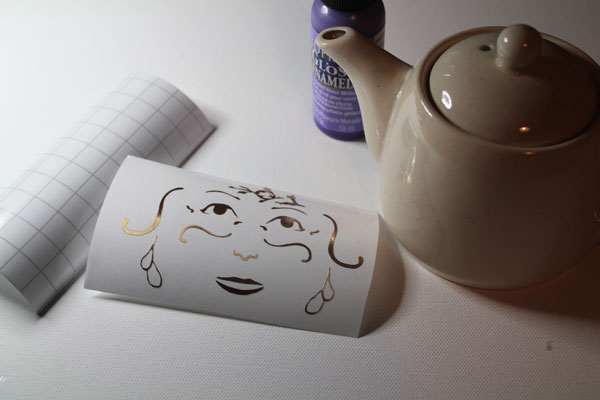 Cut the Mrs. Potts face out of the gold foil. Transfer it onto the teapot using transfer tape.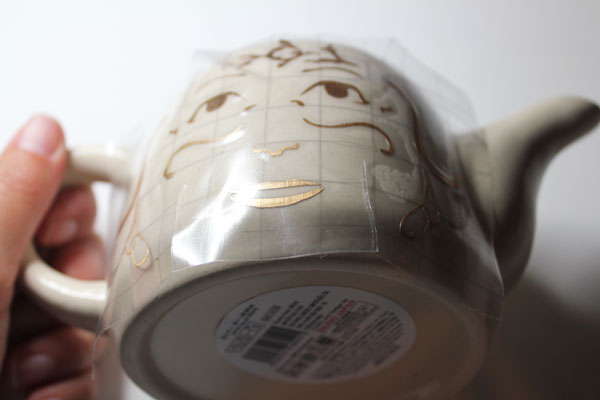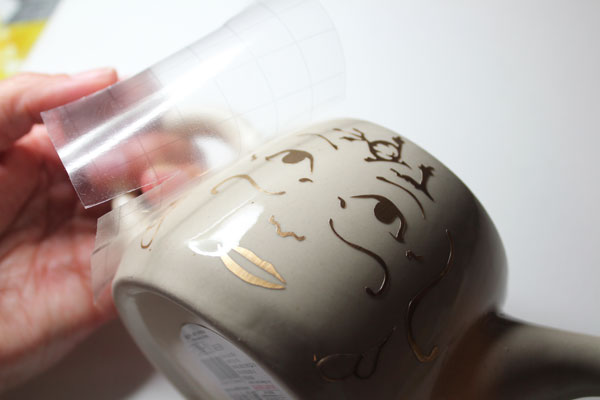 Add purple paint where you like to accent the gold.
Allow the glass paint to dry, and your Mrs. Potts is complete! The foil isn't washable, so she isn't meant for your daily tea… but she makes a great decor piece for a Beauty and the Beast party, or centerpiece for a play tea set that pours imaginary tea!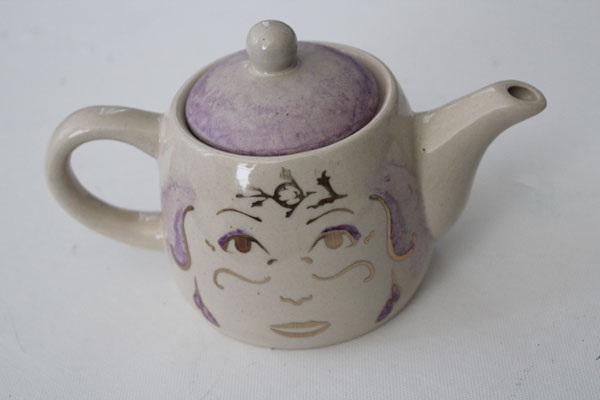 I hope you'll go see the new Beauty and the Beast movie, and enjoy it as much as I did!