These mini tassels are simple to make using thread and jewelry making supplies. And you'll find that making a mini tassel is super addictive as well! These cute, tiny tassels are perfect for making a cap-and-gown for a doll, for use in scrapbooking or card making, or for making jewelry with, as I will be doing next week!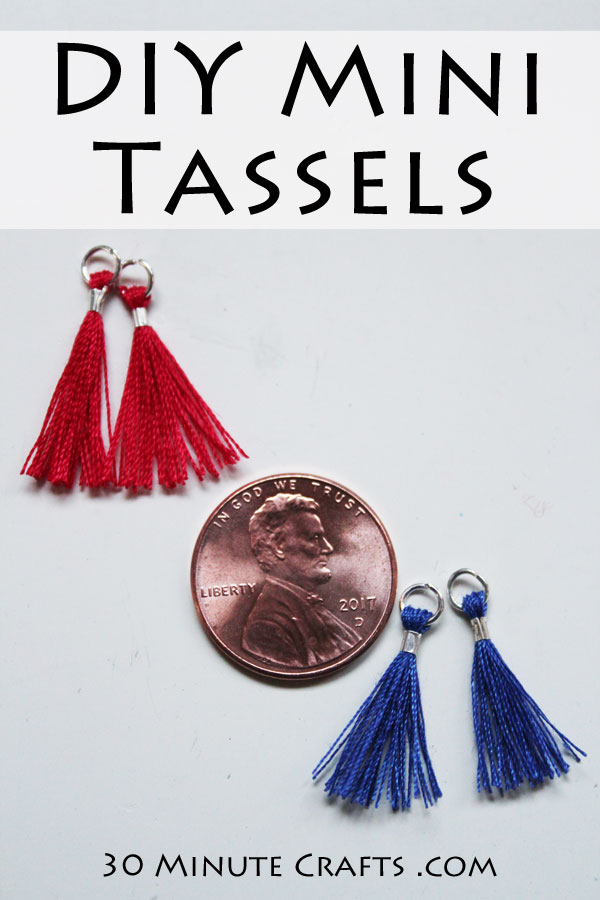 To make a mini tassel, you'll need:
(I've added affiliate links which help support this site at no extra cost to you)
Thread
Scissors
Crimping Beads
Crimping Tool
Beading Pliers
Small Jump Rings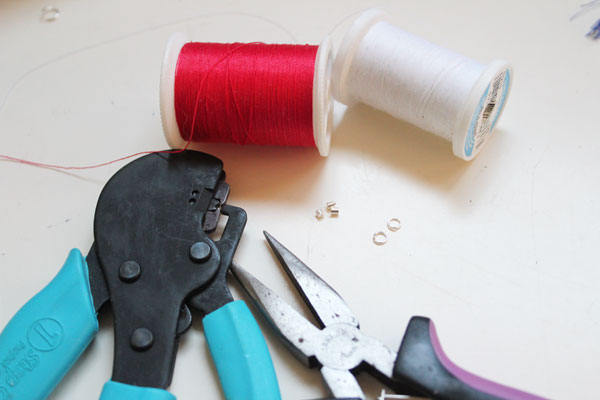 Wrap thread around your fingers. You'll need 20 lengths of thread for each tassel. Cut thread.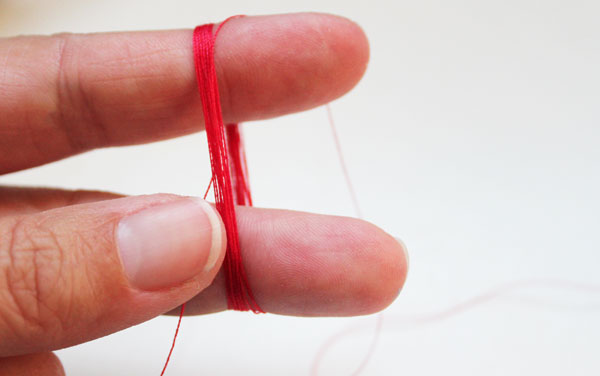 Put a loop of thread through a crimping bead.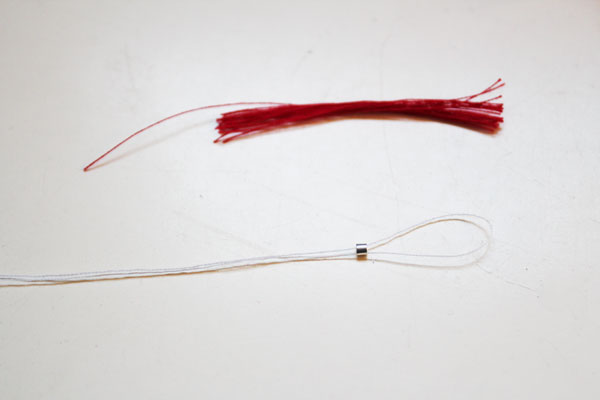 Insert the bundle of threads through the loop. Center the loop midway on the thread bundle, then pull through the crimping bead.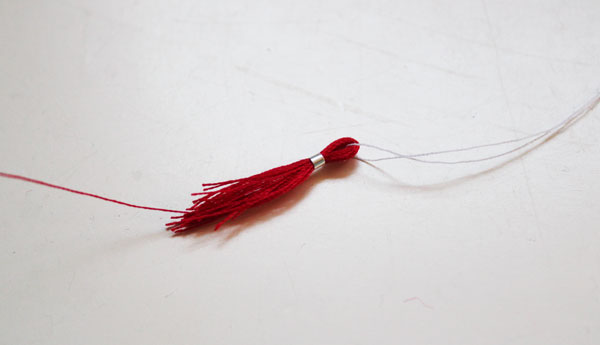 Use the crimping tool to secure the crimping bead.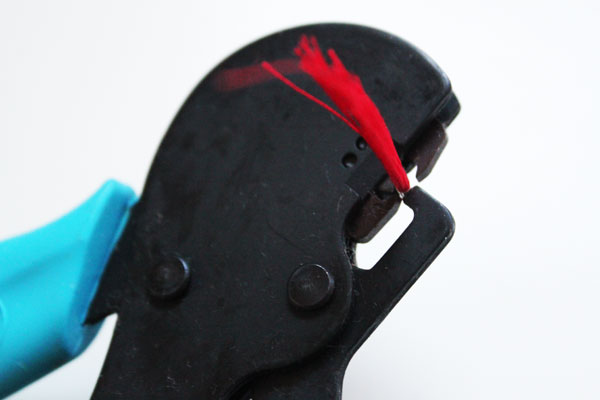 Add the jump ring, and remove the white thread.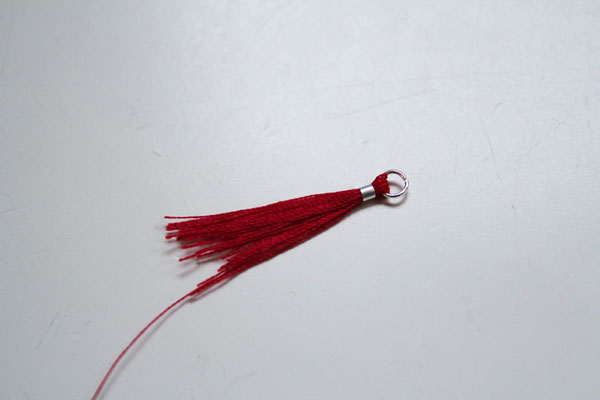 Trim to length. I used the width of my finger to get a similar length when making multiple tassels.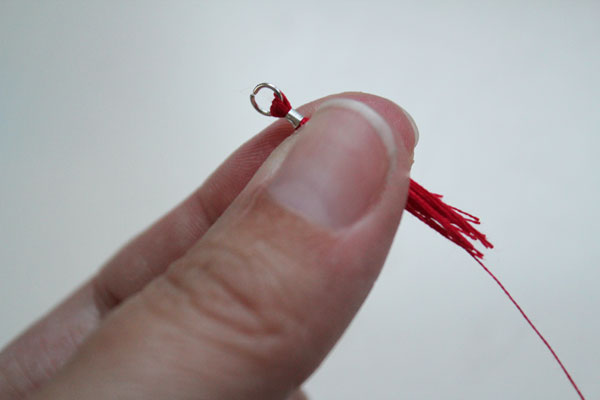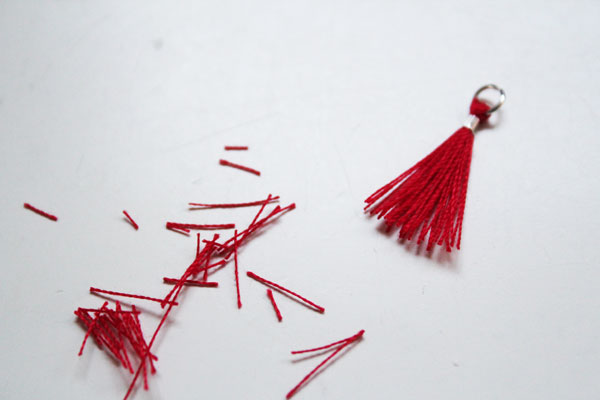 Make as many mini tassels as you need for your project… or until you can't stand the cuteness any more!