Last week, the kids and I were invited to a pre-screening of the new Captain Underpants: The First Epic Movie, which opens in theaters today. My 8-year-old was familiar with Captain Underpants from reading some of the books in the collection. I have seen the covers, but didn't have much experience before watching the movie. Which I enjoyed. And my boys REALLY enjoyed it. The movie follows the unlikely misadventures of two best friends, Harold and George. They love creating comic books together in their treehouse – one of their comicbook heroes is "Captain Underpants", who comes to life in the movie.
The boys loved watching the movie, and I really loved the creativity. I'm looking for activities to keep the kids busy this summer, and was inspired by the comic strips that Harold and George create together. So I created some Comic Book Templates that the kids and I can use to create our own comic strips featuring unlikely heroes.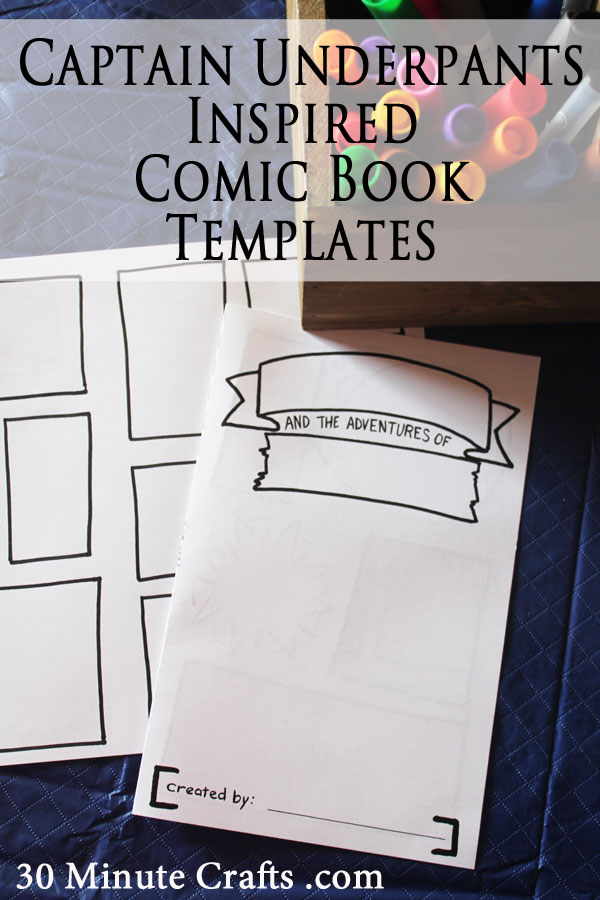 I've made using these templates as easy as possible. Start by printing the cover.
Put the cover back in the printer so that you can print on the back. On my HP Envy, that means putting it back in the printer tray printed-side-down.
Then pick one of the inside pages to print. Either the plain inside, the curly inside, or the action inside. I've designed the inside pages so there is no "right" top or bottom. As long as your cover and inside pages print on opposite sides of the page, you don't have to worry about directionality.
Fold on the center fold line, then let your kids get started with creating their own comic.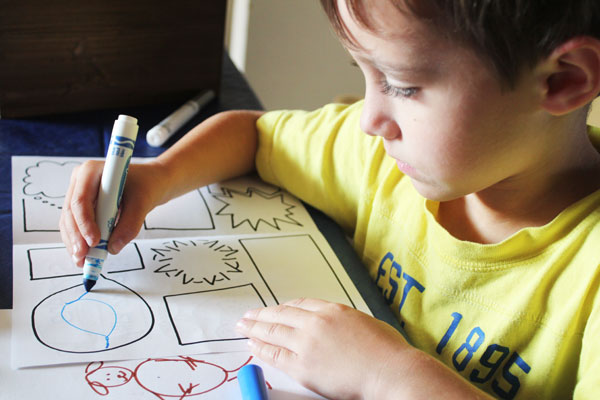 I got into it, too. The kids loved my choice for an unlikely superhero!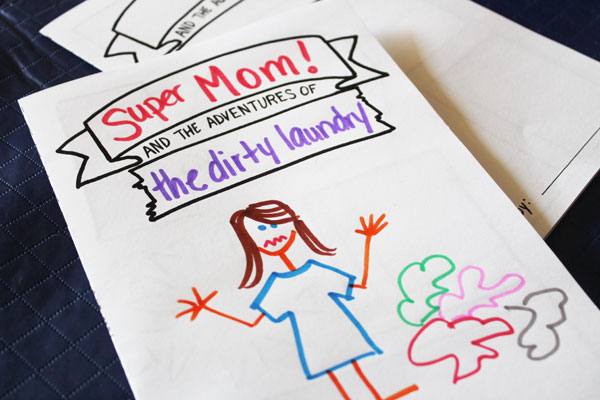 You don't need to be a great comic book artist to make a fun comic. Grab some markers, crayons, or colored pencils, and come up with a fun storyline. For my first comic, "Super Mom and the Adventures of the Dirty Laundry," I chose a mom as the super hero. And of course mom's biggest nemesis – the laundry.
The back of the cover page lets the artist add some details about the story or series, as well as the publisher's seal.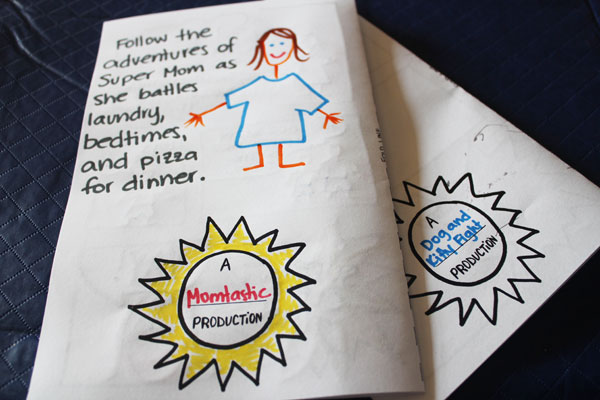 If you're interested in my heroine, you can see how the dirty laundry turned out: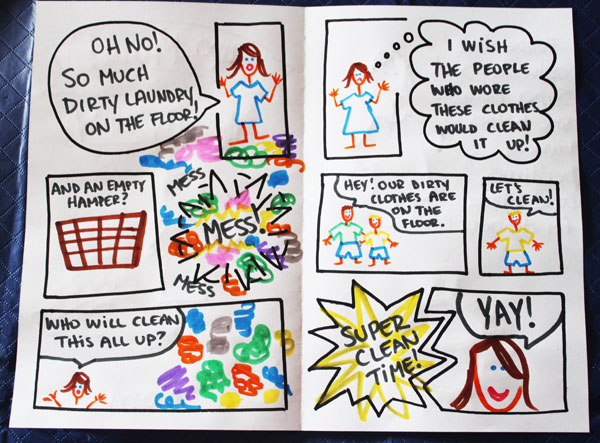 The kids thought it was pretty funny. I thought it was hysterical. I might be more easily amused.
If you have ambitious kids who want a comic that is more than two pages, just print more of the inside pages back-to-back, fold them, and staple into the middle of the comic book.
Here you can see what the center pages look like. The plain: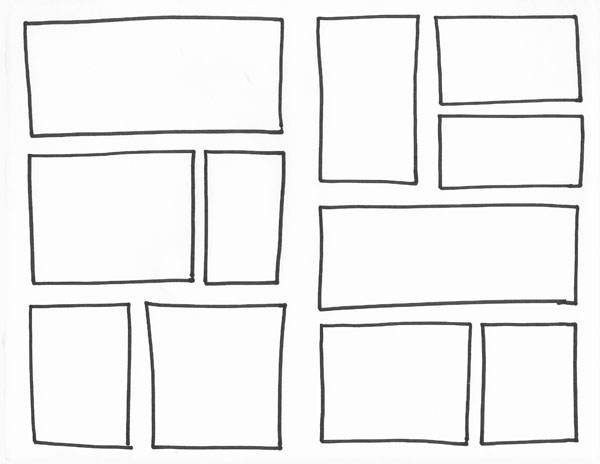 The curly: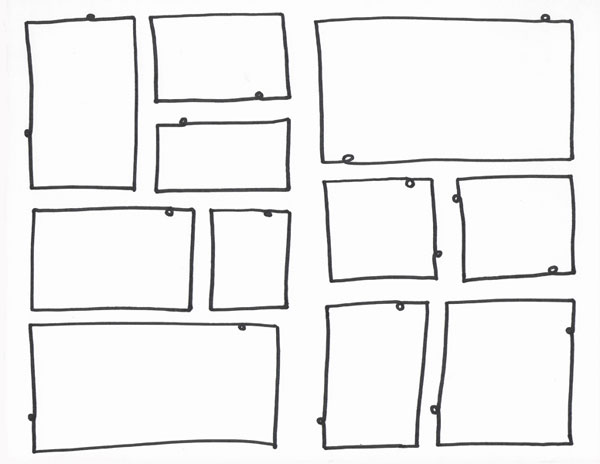 and the action: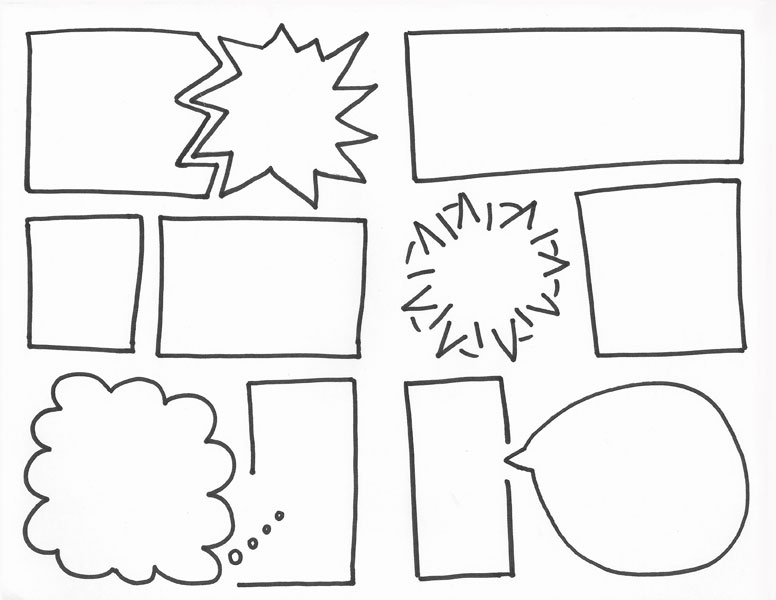 I hope you enjoy whipping up your own comic book pages this summer!
Save