At so many events I collect pins, buttons, or other charms, and was looking for a fun way to display them. Sure, they could collect dust in a drawer or a dish on my vanity, but I'd rather turn my pin collection into decor that makes me smile each time I see it! So I created this simple Felt Banner to display pins. It took less than 15 minutes from start-to-finish, and I love it! I'm sure you'll love displaying your pins on your own little felt pin holder!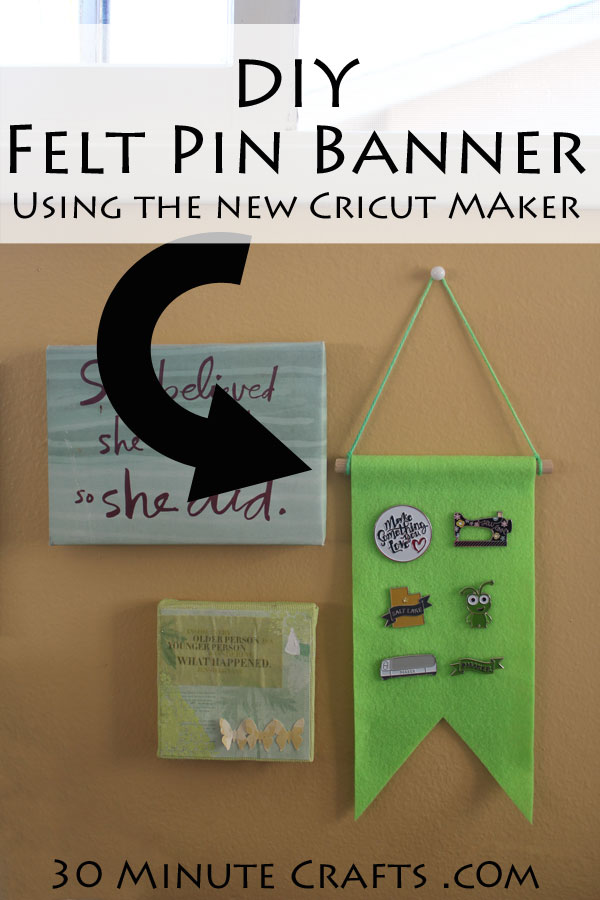 This post contains affiliate links which help support this site at no additional cost to you.
To make this banner you'll need:
Dowel cut to 5.5″
Felt
Hot Glue
Yarn
Cricut Maker Machine
If you're not familiar with Cricut, or their new Maker Machine, let me take a minute to tell you about it! The Cricut machines fall under the category of "Digital Die Cutter" machines. They don't use dies to cut, you send the files to the machine electronically. This gives you much more control – you can resize and customize the files to make them your own before cutting them out. I compare them to printers – but instead of an ink cartridge, it has a blade. So it cuts instead of prints. All the machines available in stores now also have a pen holder – so the machine can draw and cut designs. And, if you want, you can print designs on your traditional printer and then cut them out on the machine.
The new Cricut Maker is special because they've completely re-imagined what the blade can do. They've given it the ability to not only move the blade in the correct direction, but also to automatically point the blade in the correct direction, and to automatically control the amount of pressure needed based on the material you are cutting. Because of this innovation, the Cricut Maker can use a small rotary blade to easily cut through fabrics and felt without snagging. If you want to learn more about the Cricut Maker, go check it out on the Cricut site.
To make this felt banner, you can use the file I've already created in Design Space for you. Plug in your hot glue gun to get it warmend up, then cut your felt using the rotary blade and fabric mat.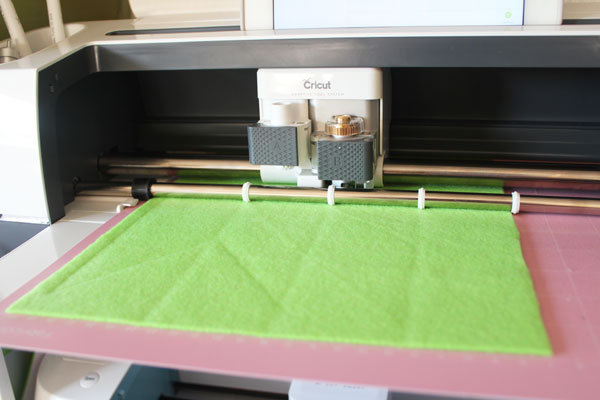 Peel away the extra felt. It is like magic!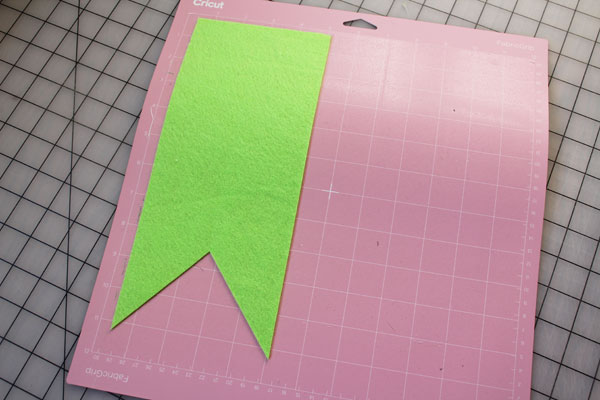 Peel off the banner. Place the dowel on top, and fold over the top edge to see where the dowel needs to be placed.
Add a line of hot glue.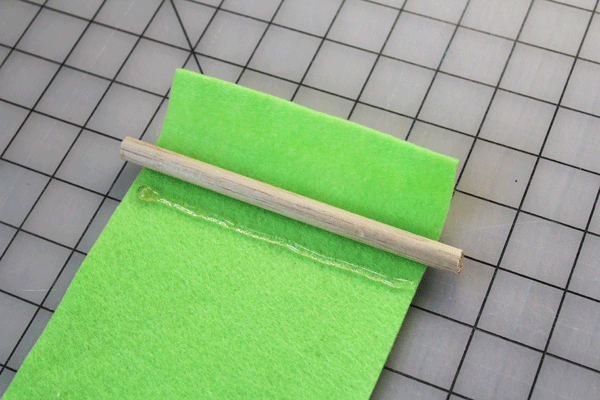 VERY CAREFULLY fold the top over. If you have a low-temp glue gun, or very thick felt, you might be able to press it down with your fingers… but to be safe you could use a pencil or the remainder of the dowel so that you don't burn your fingers.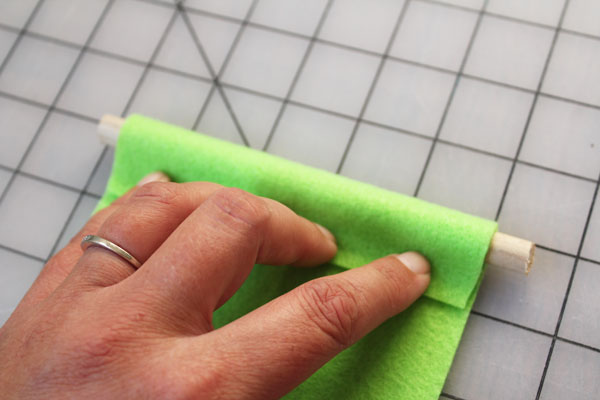 Tie a string on each end. You can make it as long or as short as you like, depending on where you hang it.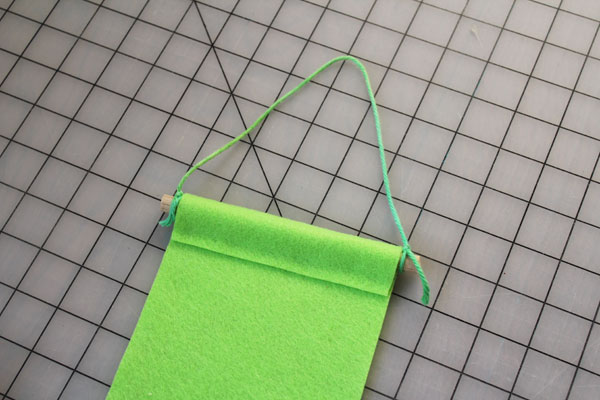 Add your pins, and hang your fun banner!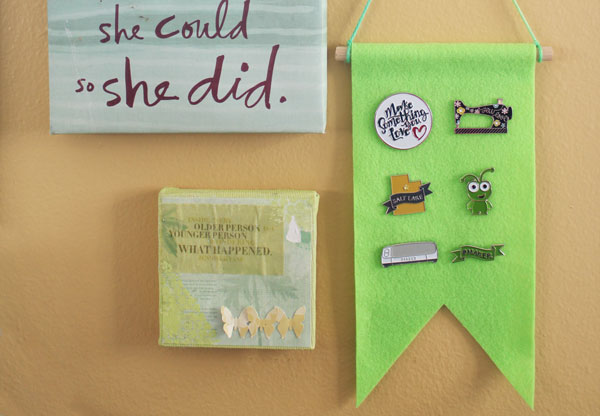 I hope you enjoy making this project, and learning more about Cricut and the Cricut Maker!