Are you a Cricut fan? A die-hard, cut all the things, Cricut fan? If so, you need these Cricut Antenna. And luckily for you, you can cut them out on your Cricut Maker! If you don't yet have a Cricut Maker, scroll down to the bottom of this page for a giveaway where you can win your own Maker!
This project is part of Craft Lightning week. Since Halloween is coming up, I've partnered with my friends Angie from The Country Chic Cottage and Jen from 100 Directions to share fast and fun 15-minute-or-less Halloween crafts made with the Cricut machine all week long! And we've invited nearly 40 of our favorite crafty friends from across the internet to join in. Make sure you scroll down to see what creative Halloween projects they've whipped up on their Cricut machines!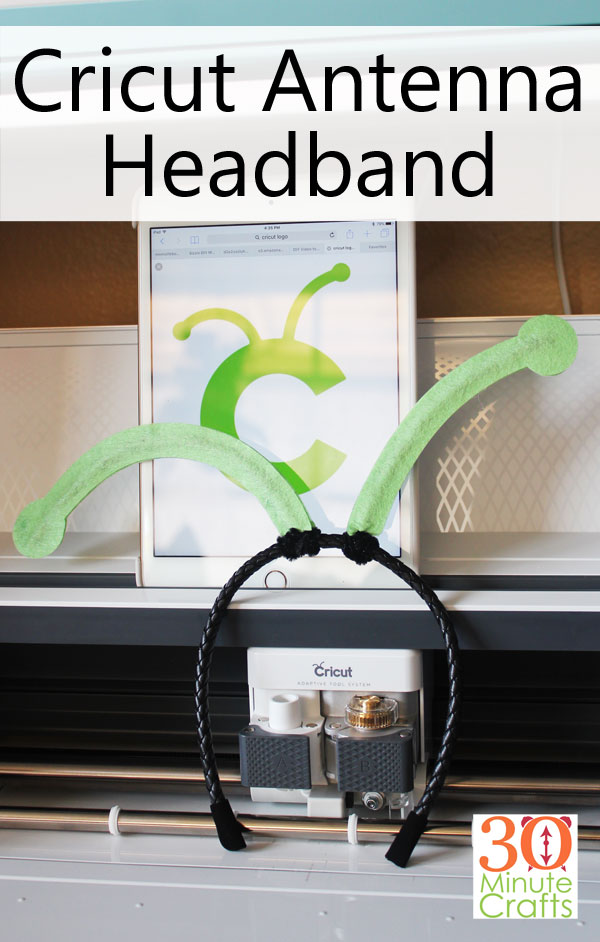 This post contains affiliate links. These links provide a commission back go me at no additional cost to you.
To make this Cricut Antenna Headband, you'll need:
Cricut Maker Machine
Green Felt (I used a sheet from the Cricut Felt Sky Sampler)
Headband
2 pipe cleaners the same color as your headband
Hot Glue
Scissors (optional)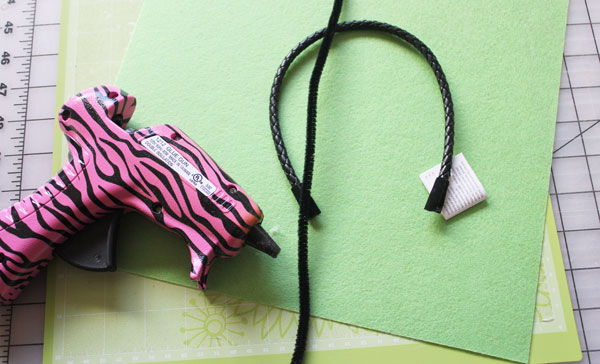 Start by opening the Cricut Antenna Headband cut file in Design Space. I have it all made for you!
Place the felt on the mat. If you have the Maker, you probably have the pink mat it came with. I'm using the green mat here, either will work fine. Follow the prompts in Design Space to cut the shape.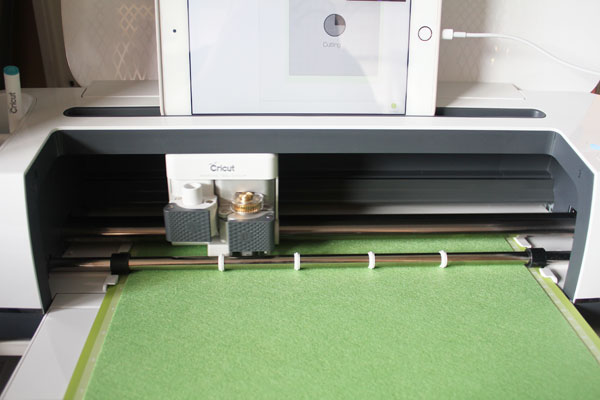 Remove the excess felt from the mat. Set it aside so you can save it for another project.
Put a line of hot glue down the center of one of the antenna pieces.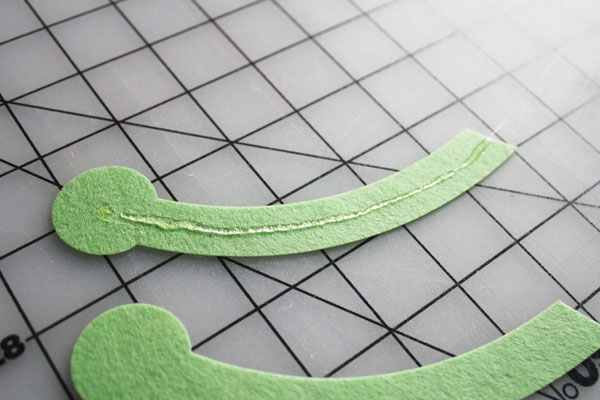 Being careful not to burn your fingers, put a pipe cleaner in place over the glue. Then add more glue around the pipe cleaner.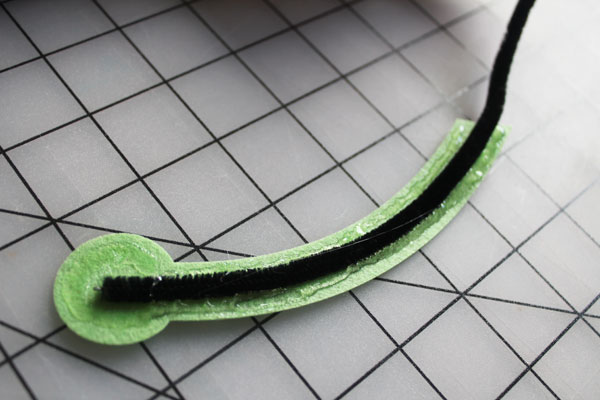 Carefully place the second piece on top. Try to line up the edges.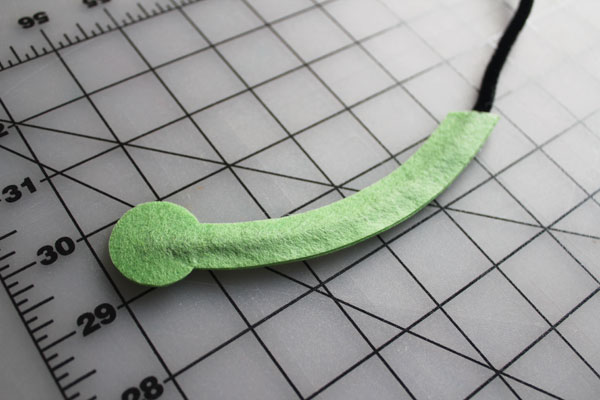 If your edges aren't perfect, or hot glue leaks out the sides, don't worry. Use your scissors to trim away any stray glue, and any edges that don't line up.
Repeat for the second antenna. Grab your headband, and line up your antenna. My instinct was to put them far apart, but in the Cricut logo they are fairly close together – so I think closer looks better. You can make yours however you like.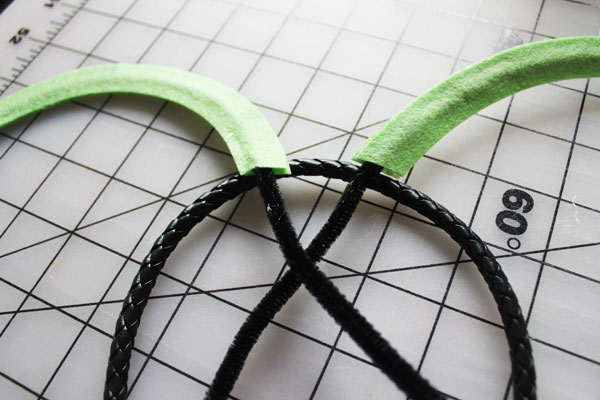 Wrap the pipe cleaner tightly around the headband to secure the antenna in place.
Repeat for the other side, and your Cricut Antenna Headband is complete!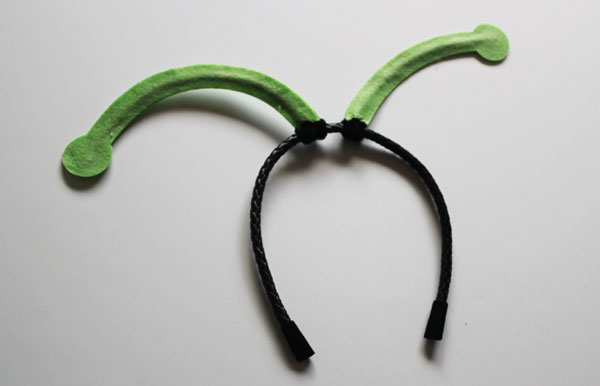 Wear yours to a crop, to a fun craft night with your friends, or just to amuse yourself while crafting! Though these Cricut Antenna make a fun costume, you can wear them year-round, not just on Halloween! You can make extra pairs for friends to wear. While I whipped mine up in the more traditional green color – you can make yours any color you like!
Want some more fast and fun Halloween crafting ideas made on the Cricut? Check out all these great projects!
How cute are these Personalized Halloween Treat Bags made by Katie at Sew Woodsy?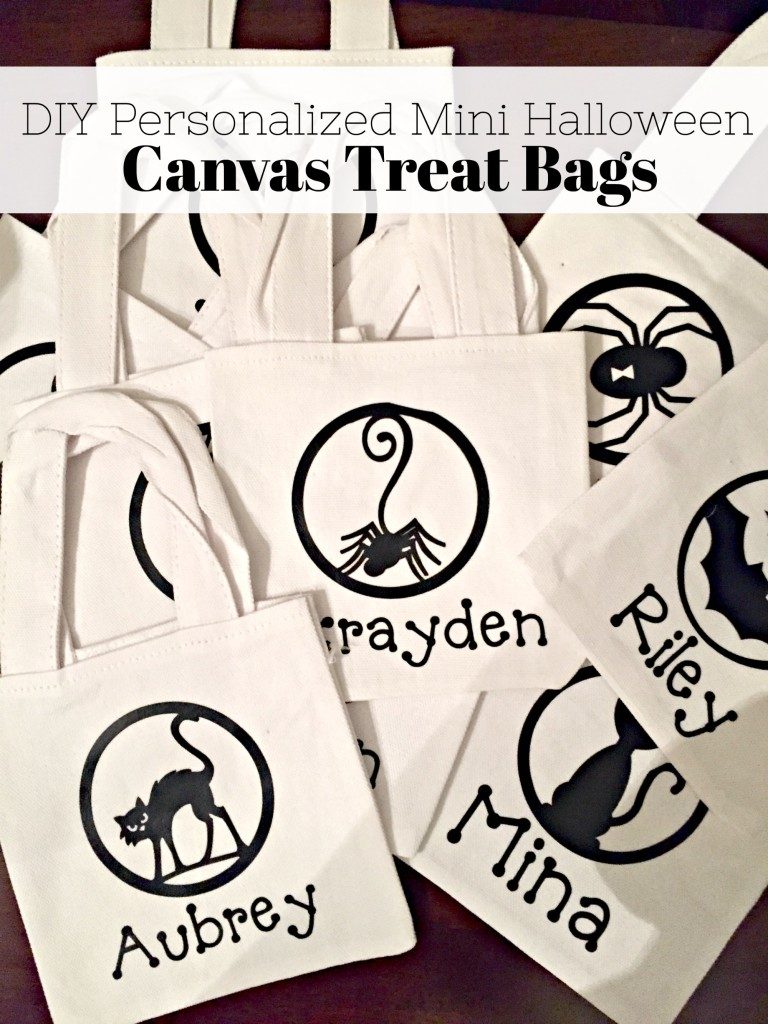 Love totes? You're going to squeal when you see this! Charynn at Pineapple Paper Co made this cute Halloween Tote.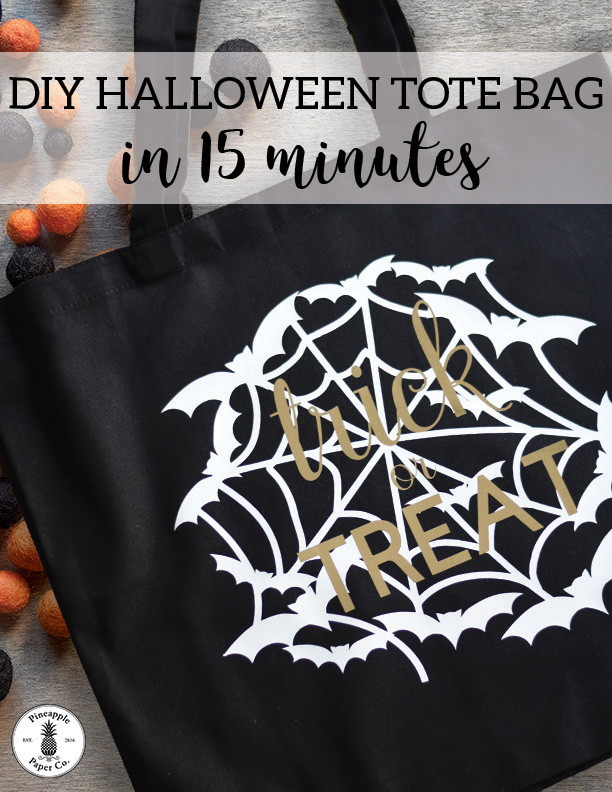 Hosting a Halloween get together? Customize your everyday glassware with some cute Halloween Vinyl Decals! Natalie over at A Turtle's Life for Me shows you how!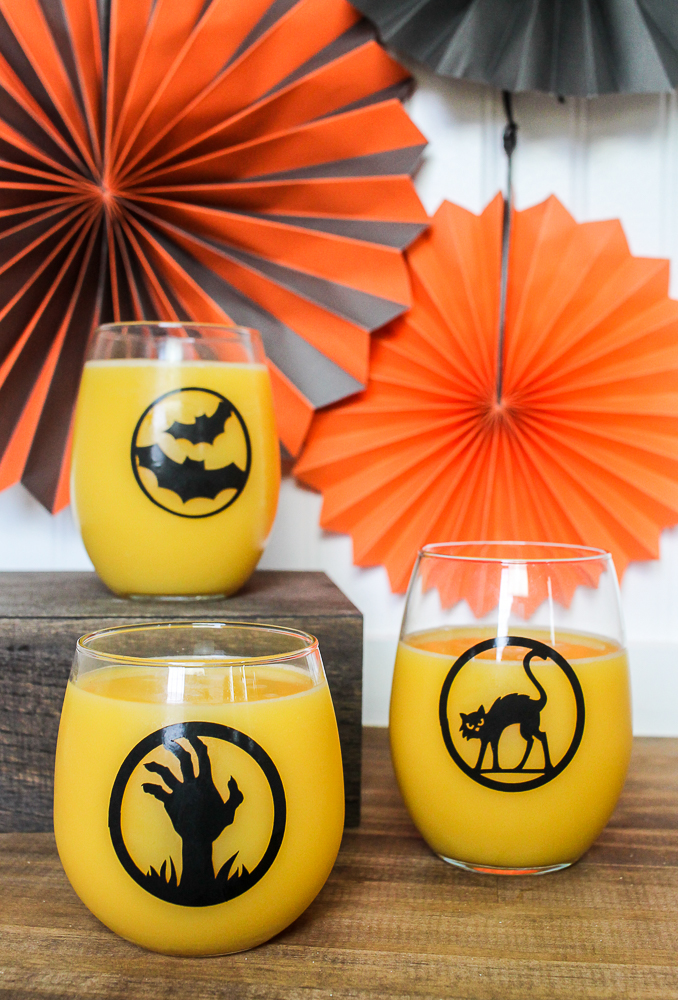 Nightmare Before Christmas Fans, you're going to LOVE this Jack Skellington Mug that Michelle from Michelle's Party Plan-it made!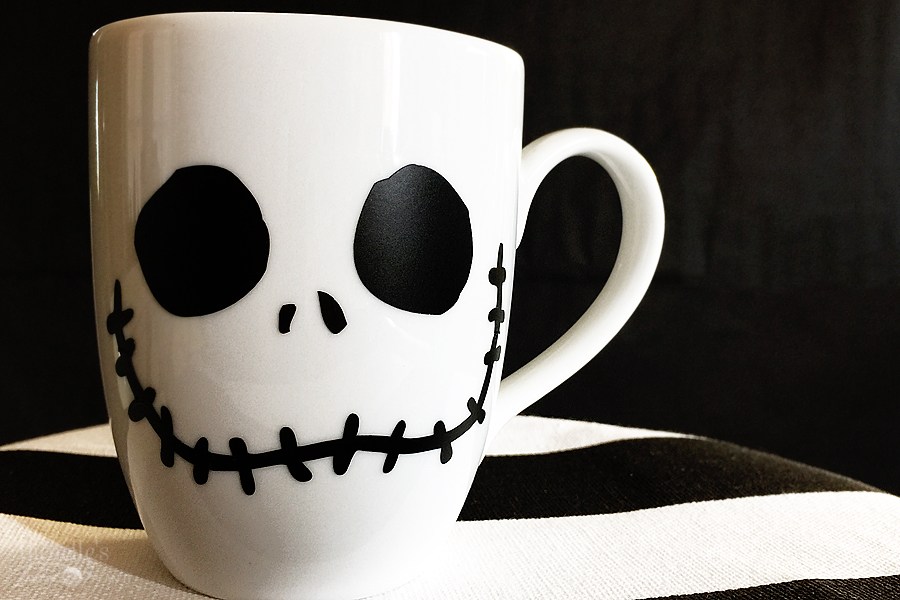 Since I love simple and cute crafts, Blanca over at Creativities Galore is a gal after my own heart – with this simple and adorable bat napkin ring.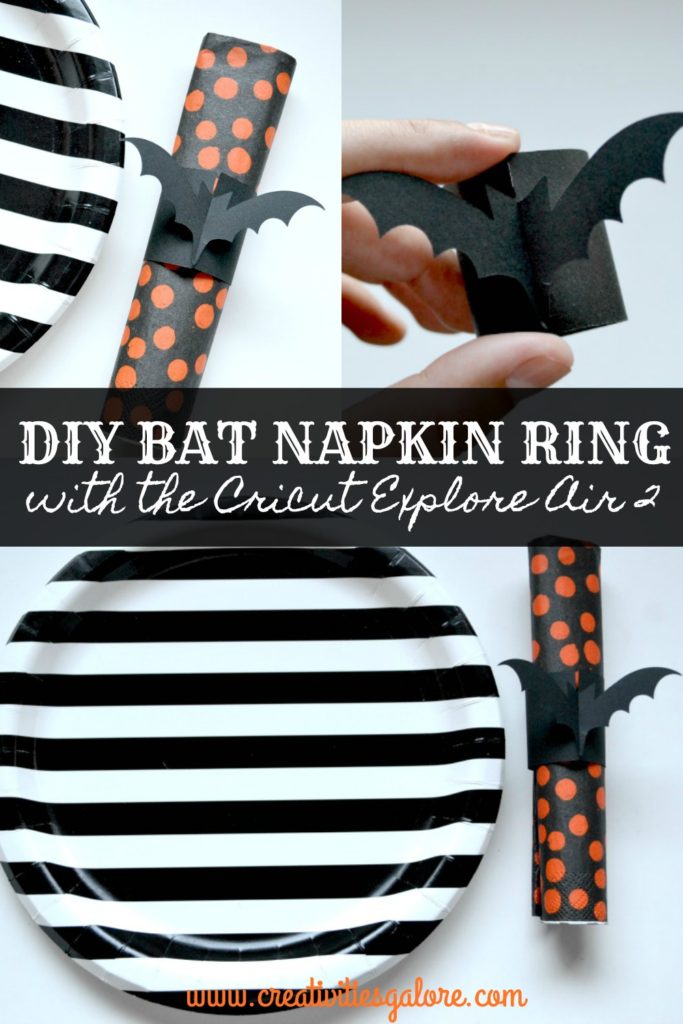 Over at Try it – Like it, Janet has a super simple idea for a Halloween Luminary. These are probably easy enough for you to make with the kids!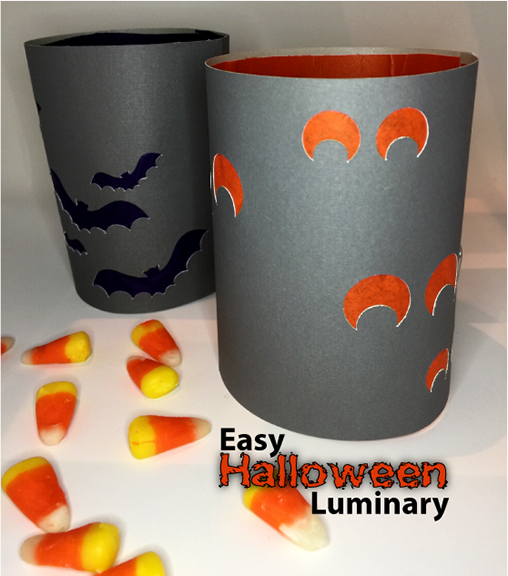 How fun is this Boo Banner that Paula at Frog Prince Paperie made? It is probably the cutest banner I have seen!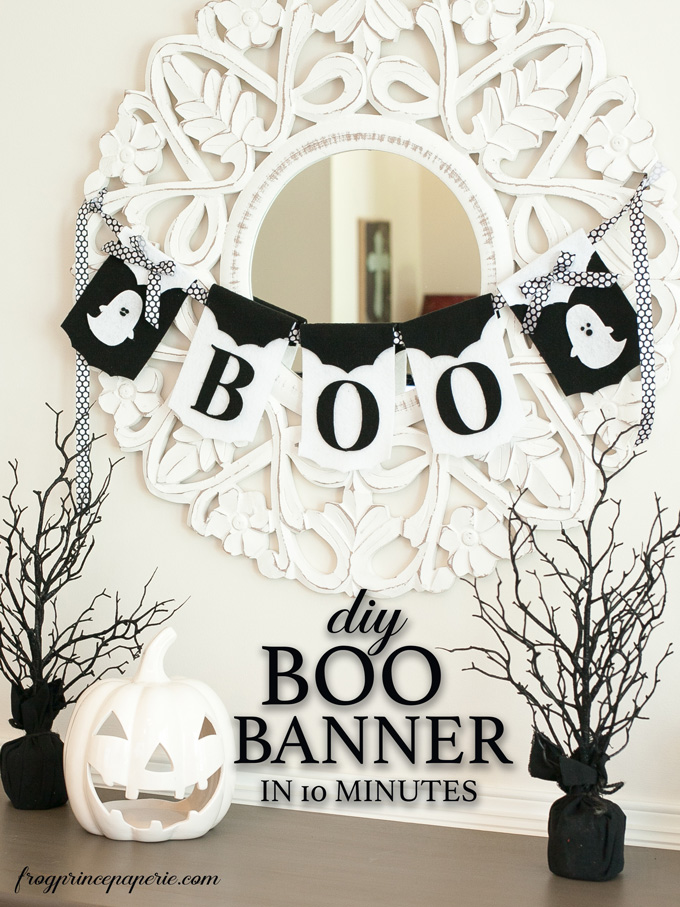 While we can't give everyone a new machind, if you enter the giveaway below, you could be the lucky winner of a Cricut MAKER!! And be sure to stop back by tomorrow for more fast Halloween Cricut projects!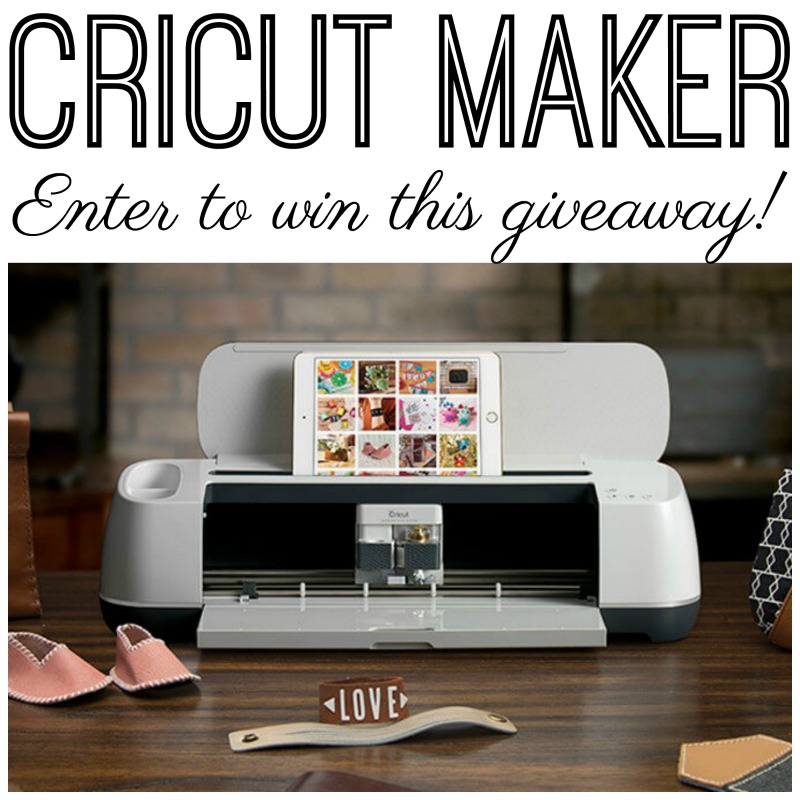 Save