I love simple sewing projects, like this great Key Ring! I love more complicated sewing projects as well, and even have a whole other site where I share those bigger projects, but we don't always have time for that. Simple sewing projects are great because they give us a chance to make something, with fabric, without committing a whole day. This fun key ring can be made in just half an hour!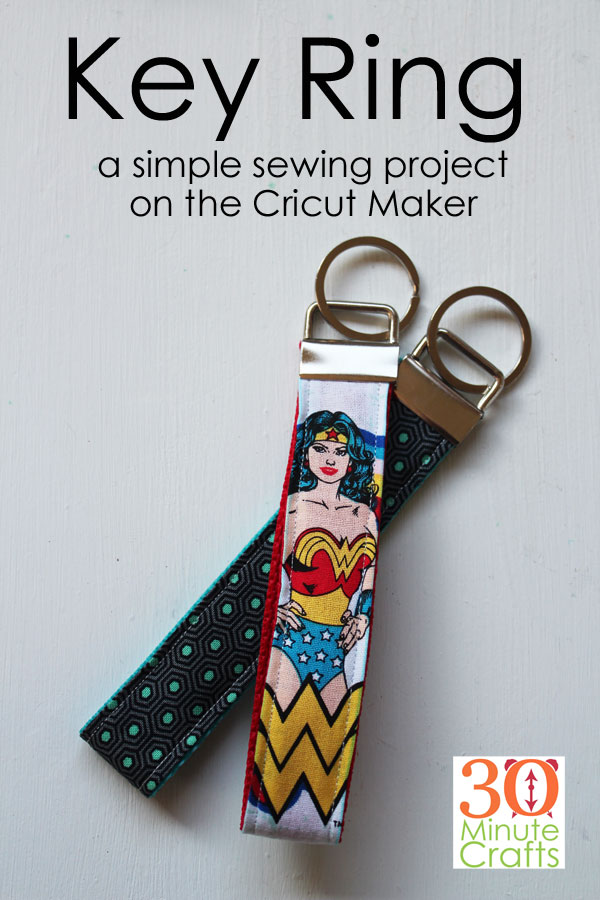 This post contains affiliate links. Clicking on these links and making a purchase gives me a small commission, at no additional cost to you.
To make the Key Ring, you'll need:
Watch the video as I take you through the step-by-step instructions for making this key ring.
And it is that simple! Such a fun gift for teachers, neighbors, friends and more!