This unique piece of jewelry is as fun to wear as it is to make! Using the used Dye sheets from a Canon Selphy Printer, you can create this DIY color necklace that looks amazing in sunlight! You get to recycle the ink sheets from your printer, and create this unique jewelry! Such a simple project… even for someone who has never made jewelry before!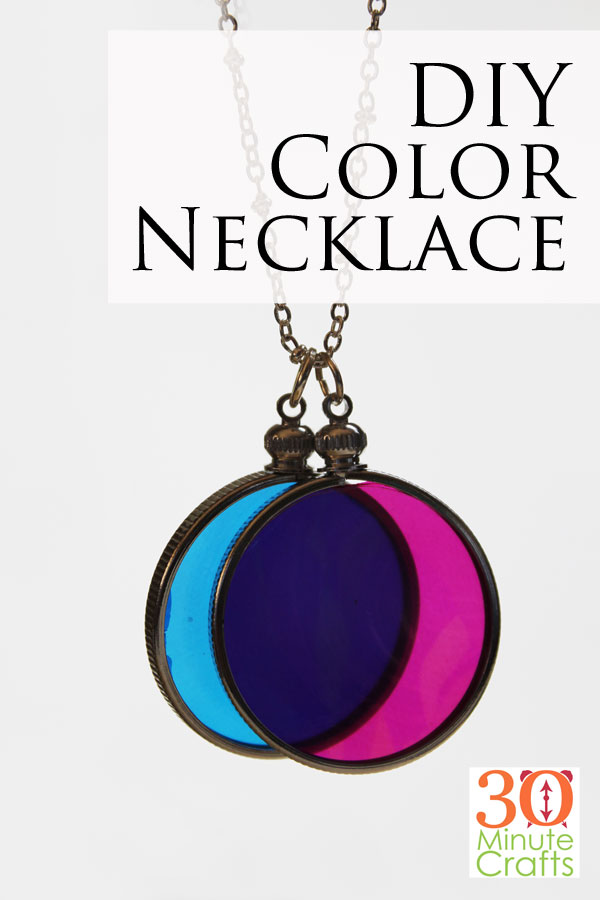 This post contains affiliate links which help support this site at no additional cost to you.
To make your DIY Color Necklace, you'll need:
Discarded Canon Selphy Cartridge
Glass pendants
Scissors
Jewelry Pliers
Necklace Chain
Jump Rings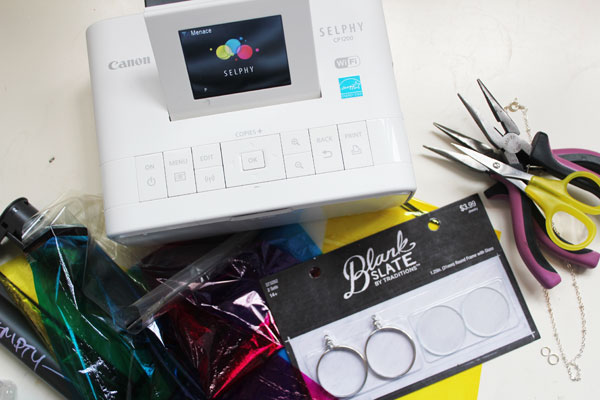 Pull the die sheets out of the cartridge. Press one of the glass pieces into the sheet. You can lift up the sheet and wrap it around the edges of the glass piece if needed.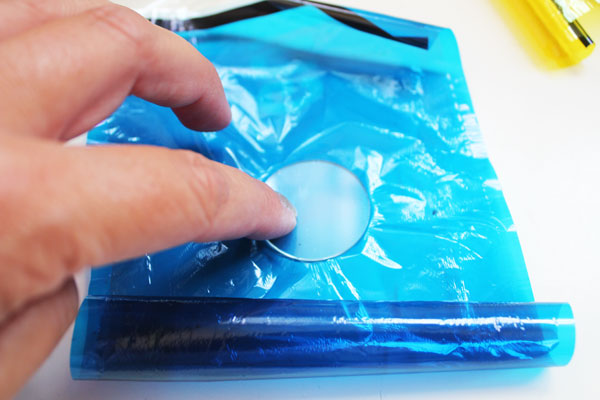 This will leave you an indentation. If you can't see the indentation, repeat the previous step.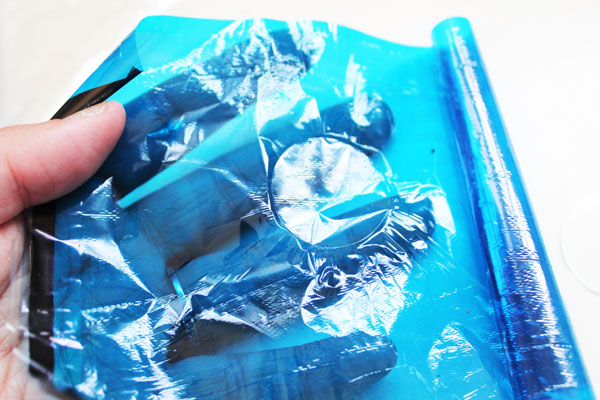 Use scissors to cut around the indentation. Cut close, but your cut doesn't have to be perfect.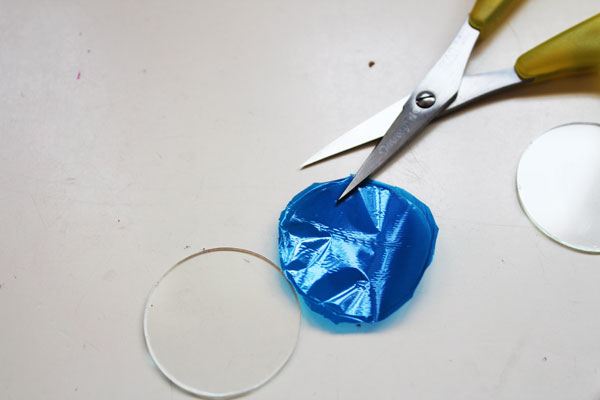 Insert the sheet between the two glass pieces, and put into the frame.
Repeat these steps with a second color for the second frame in the set.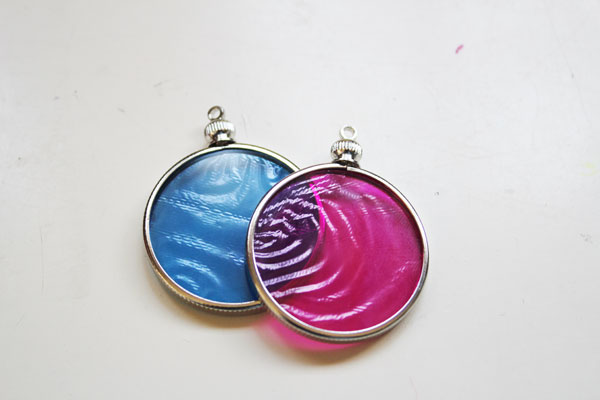 String the pendants onto your necklace chain using jump rings.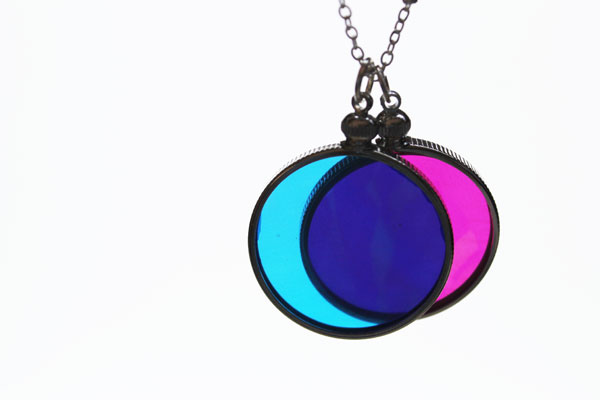 You can make a third circle if you like. Then you can wear all three circles at the same time, or you can pick and choose which two colors you want to wear.
And you can always wear your necklace with just one color, when you just need a pop of a single color… or you want some rose-colored glasses for the day… or half a pair of magenta colored glasses!