When I found this simple tablecloth in the Dollar Section at Target, I knew it would be the perfect tablecloth for the table on the back patio – but it needed a little sprucing up. I had fabric paints and block printing stamps that Plaid had given me, and knew that it would be the perfect way to create this DIY Stamped Tablecloth.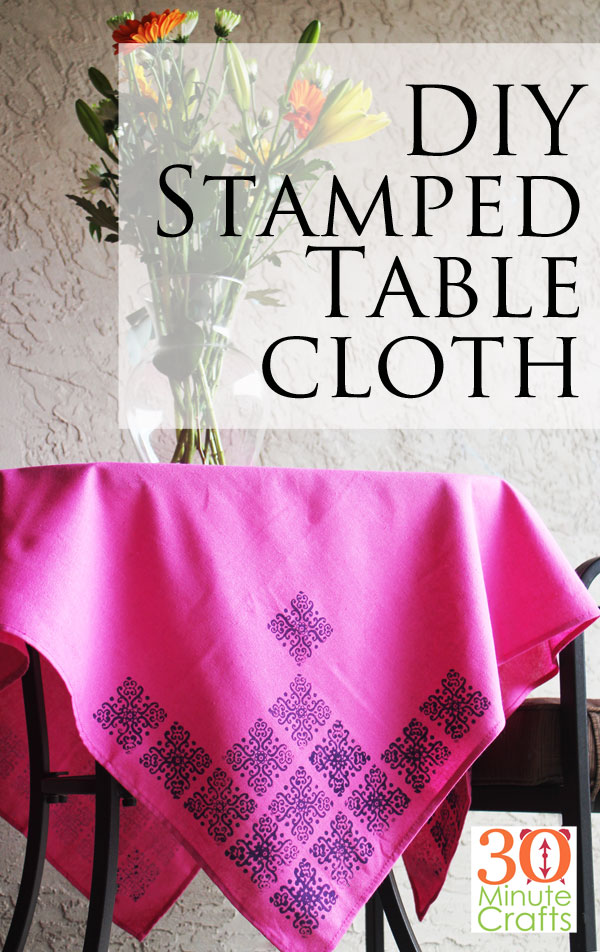 To make your own DIY Stamped Tablecloth, you'll need:
Plain Tablecloth
Fabric Paint
Block Printing Stamp
Sponge
Protect your work surface if you don't want paint to get on it.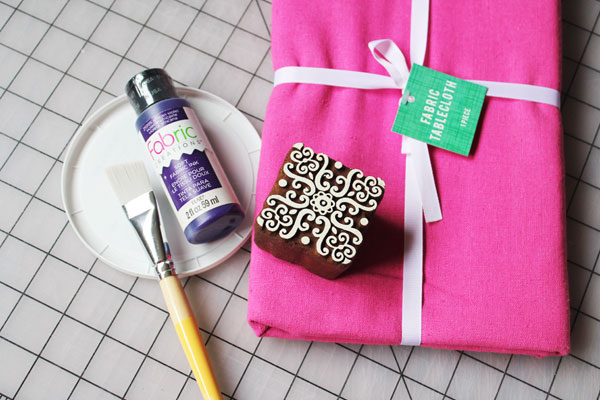 Use the sponge to apply the paint to the block printing stamp. By dabbing the paint onto the block with the sponge, you can get more control. You want a thin, even layer across the surface of the stamp. If you're worried, you can test the stamp on a piece of scrap fabric a couple times until you get a good feel for it.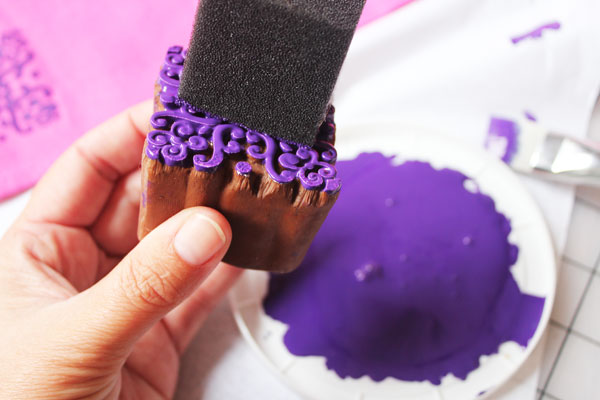 Press the stamp onto the fabric. You don't need to press hard. Press down firmly, make sure that the stamp gets even pressure across all sides, then lift up.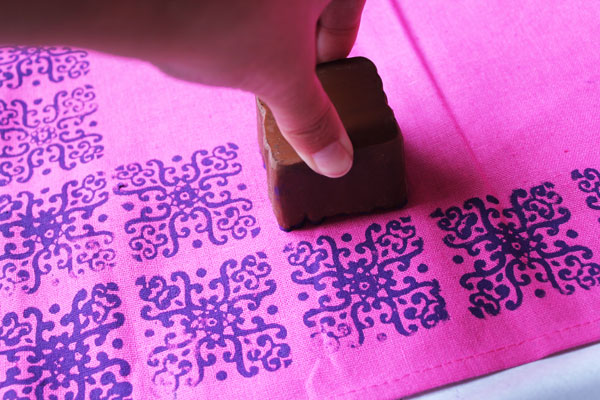 Repeat, making the design you want. You don't have to cover the entire tablecloth with stamps to make it more decorative. I chose to stamp all four corners. Adding stamps to the center would add some fun to the top of the table when it is covered with the tablecloth as well.
Allow the tablecloth to dry, then use your fun DIY Stamped Tablecloth! I love the punch of color the tablecloth adds to the small table when I enjoy breakfast on the back patio!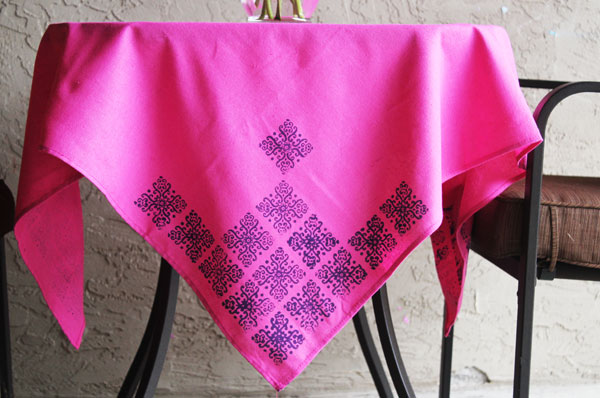 Where would you use your fun DIY Stamped Tablecloth?
Save