Sometimes, when I'm wandering the aisles of the craft store for inspiration, I find the perfect simple project. To me, the perfect simple project is one that doesn't look simple, but absolutely is. Thanks to finding the perfect supplies, this Ocean Inspired Simple DIY bracelet is super easy to make, you can create your own in 15 minutes or less!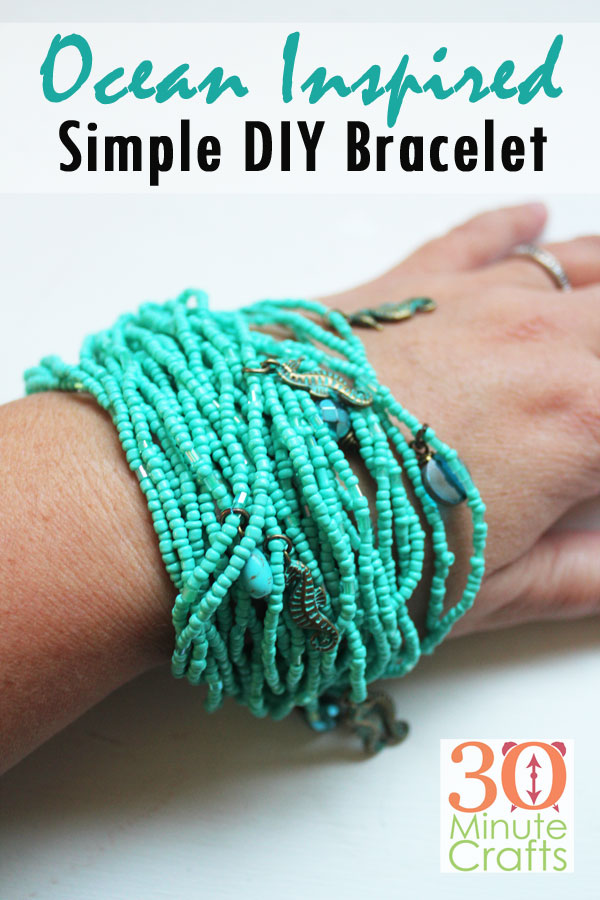 To make your Ocean Inspired Simple DIY Bracelet, you'll need:
Pre-beaded Strands
Assorted Ocean Charms
Jewelry Pliers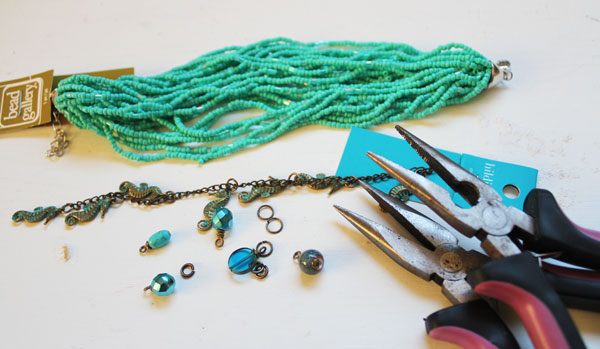 Open up the jump rings that are attaching the seahorse charms to the chain they came on. Then add the charm to a beaded strand, and close the jump ring.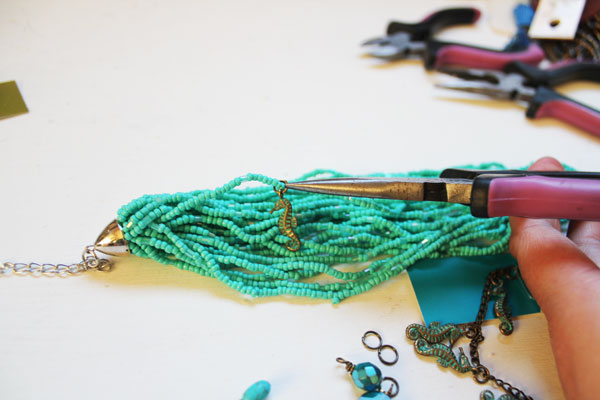 Scatter your seahorse charms throughout the bracelet. Then add the sea glass and bead charms with the jump rings they came with. This is a very organic, ocean-y look we are going for. No need to measure things out or worry about it being perfect.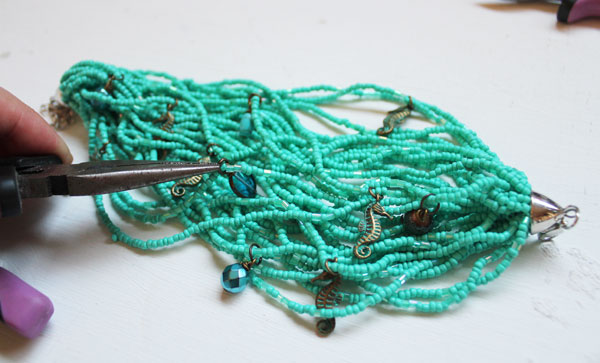 Keep adding charms until you run out of charms, or are satisfied with the look. Hopefully the former doesn't happen before the latter.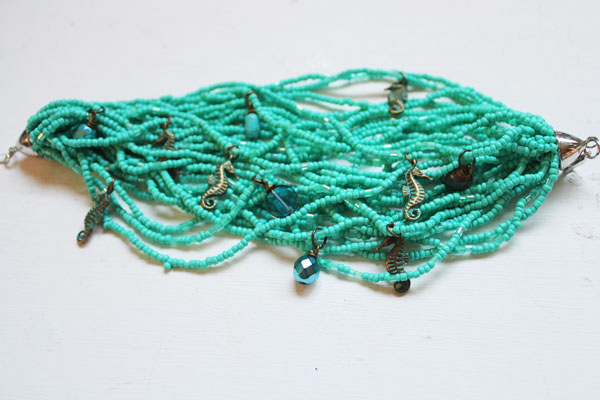 Remove the tag if you have not already done so, then search your closet for the perfect outfit to wear with your new bracelet. And prepare yourself for all the compliments. When someone says how much they love your bracelet, you can say "thanks, I made it!" Even though you didn't string a single bead! That is how simple and easy this Ocean Inspired DIY bracelet is!