Knitting and Crochet are not skills I have mastered. But I still love playing with yarn. Which makes this project perfect! Plaid sent me their new Rya Tie kit to play with, so I made a simple wall hanging, in a hoop! This Rya Tie Hoop Art is easy to make, even for those of us who are "Yarn Challenged."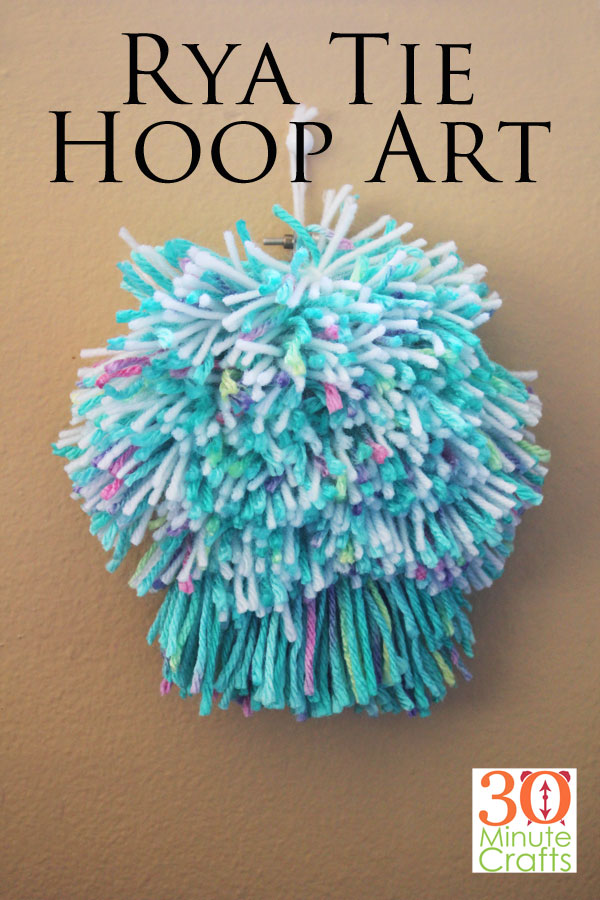 To make your Rya Tie Hoop Art, you'll need:
Rya Tie kit
Yarn
Hoop
Scissors
Marker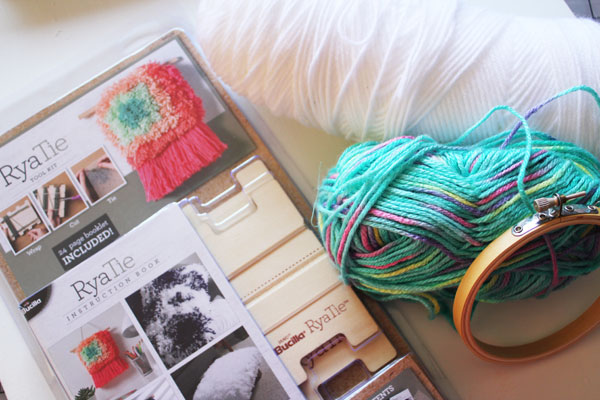 Place the mesh from the Rya Tie kit into the hoop.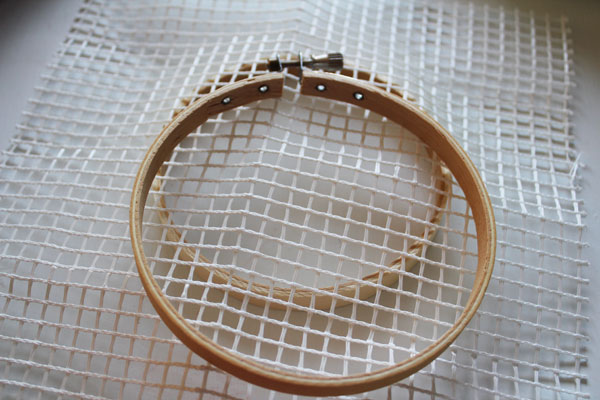 Mark where you want your bundles.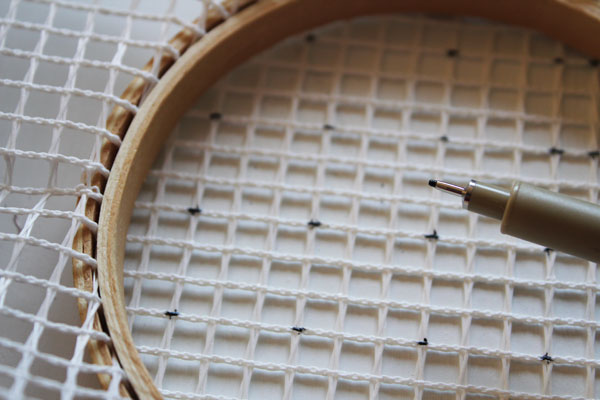 You'll want large bundles along the bottom, and small bundles on the top. Follow the instructions in the kit for making your bundles.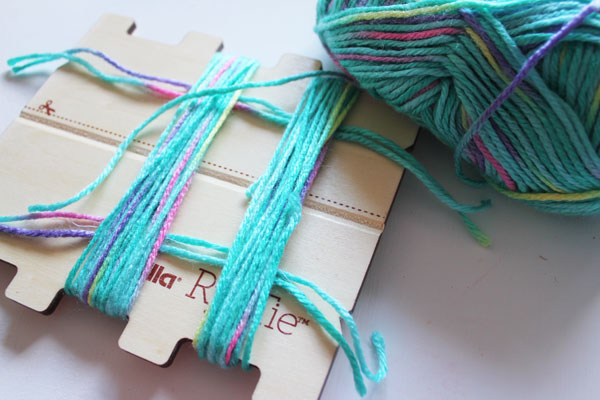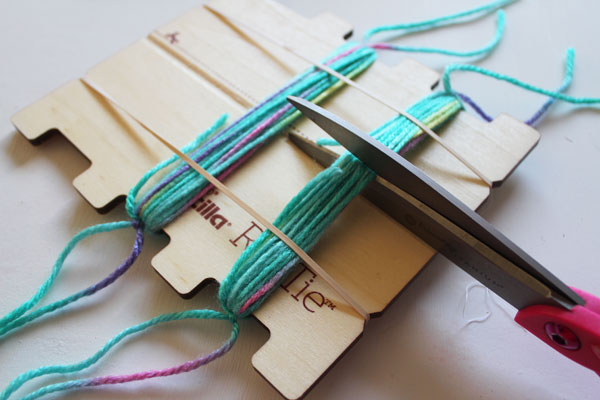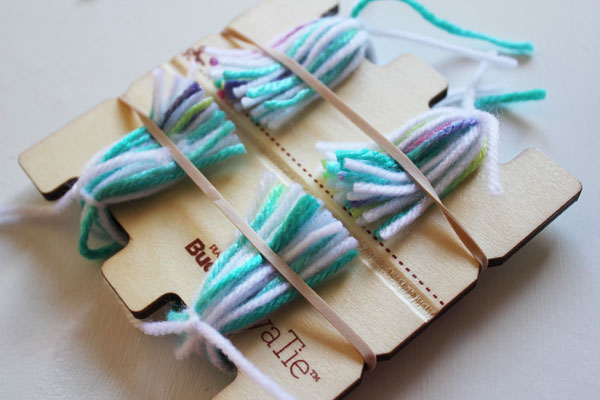 Tie the bundles to the mesh.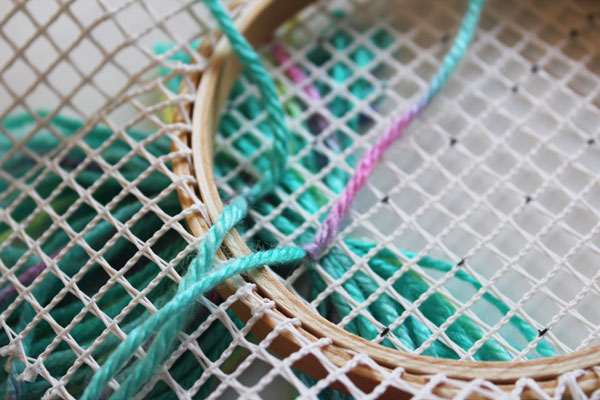 I started by tying the large bundles on the bottom, and worked my way up.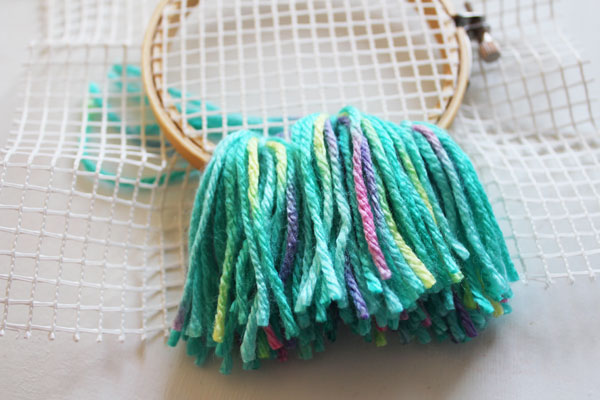 Trim away the extra mesh.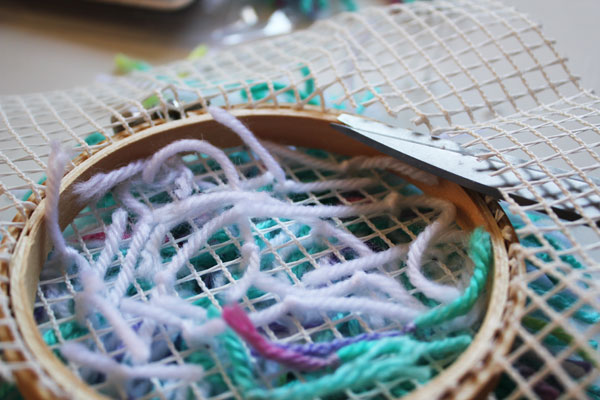 Trim up the bundles around the edges to make them even.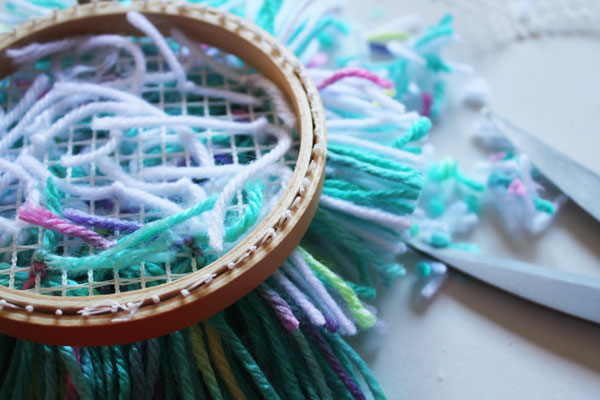 Your Rya Tie hoop art is complete! You might need to buy yourself more mesh, because this project is so fun to make!