I love making simple Earrings for the seasons, and it doesn't get much easier than these simple skull earrings! You only need a few supplies and a pair of round-nosed pliers to have the perfect skull earrings to wear this Halloween!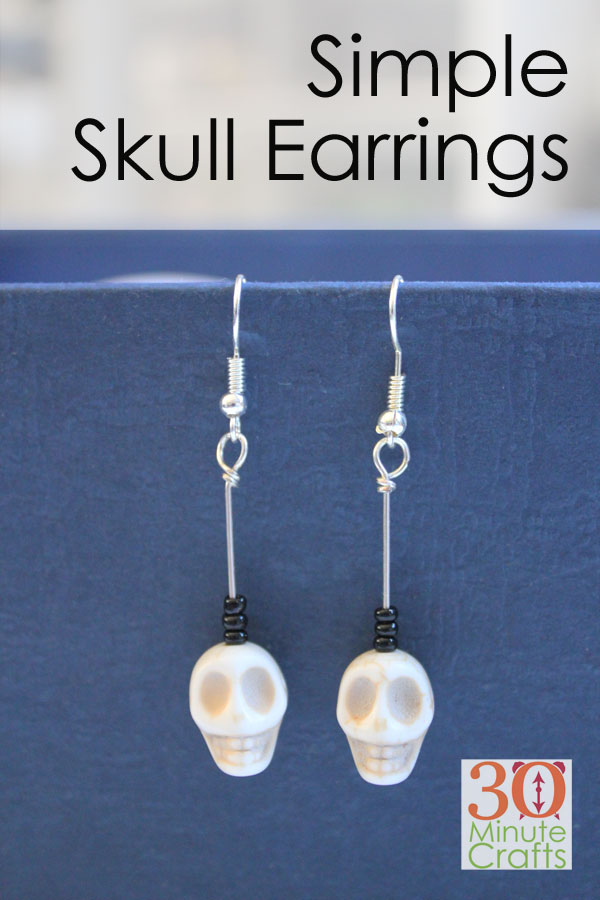 To make these Simple Skull Earrings, you'll need:
Skull Beads
Black Seed Beads
Head Pins
Earring Hooks
Round-nosed Pliers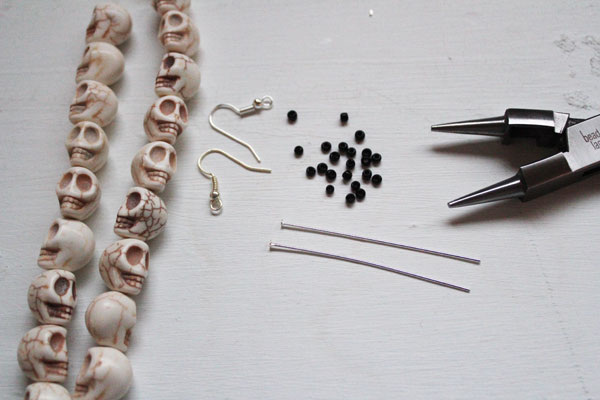 Thread the beads onto the head pin.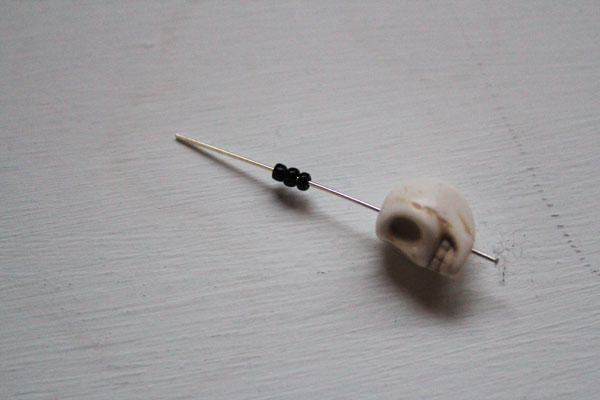 Wrap the top of the head pin around your round-nosed pliers.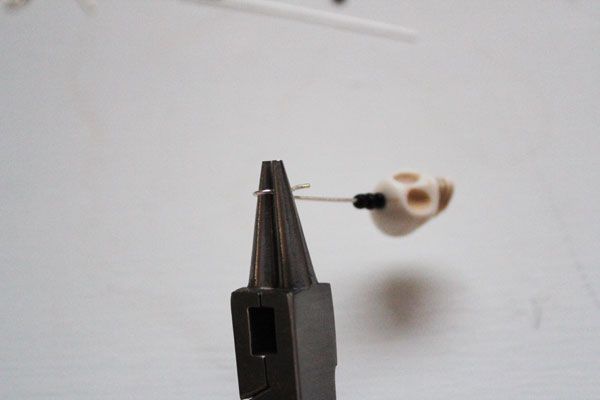 Thread on the earring wire. Then wrap the excess wire from the head pin around the base of the loop.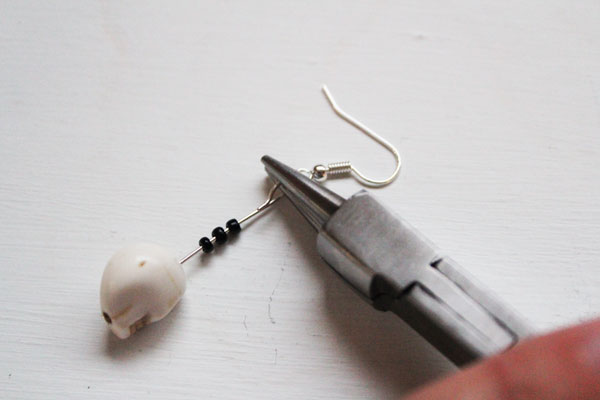 Your first earring is complete!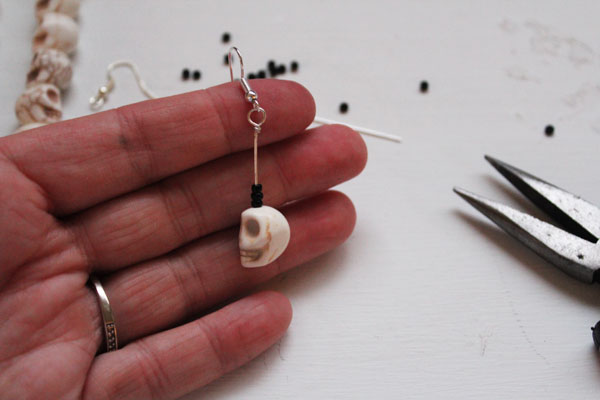 Reapeat these steps to make the second simple skull earring, and you'll have the perfect jewelry to wear on Halloween!