If you're hosting a Cowboy party, Wild West party, or Desert Bash, these Wild West Cactus Invitations are the perfect way to invite guests to have a good time! I love the cards, and they are even cuter when combined with the peekaboo envelopes with the cactus cut-out. They are simple to cut on the Cricut machine – I give you a link to the files below, and show you how to put together the perfect invitations for your Western-themes party!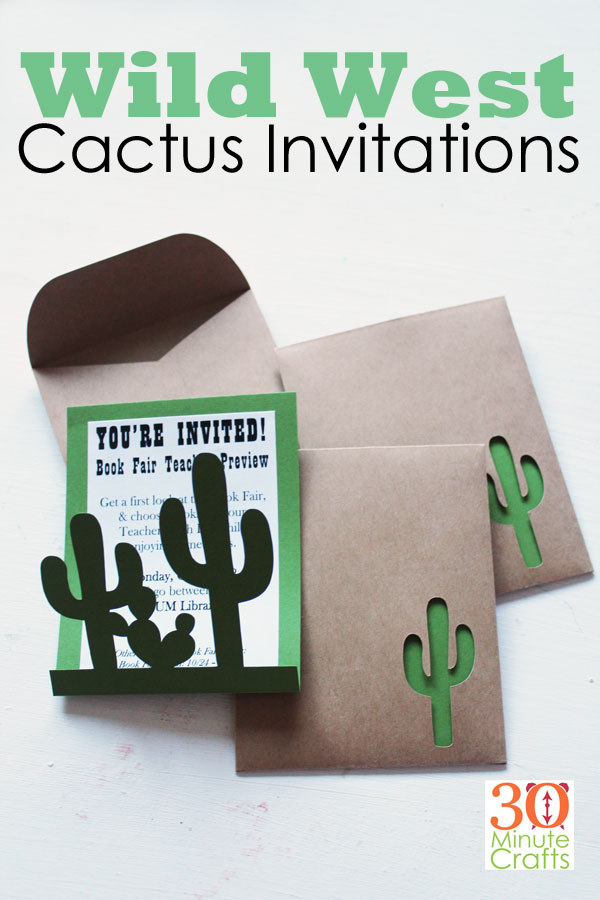 This post contains affiliate links. Making purchases through these links helps support this site at no extra cost to you.
To make the Wild West Cactus Invitations, you'll need:
Cricut Machine
Scoring Stylus for Cricut
Cactus Invitation Cut File
Cardstock
Glue Stick
Computer with word processing program
White Paper
Printer
Paper trimmer or scissors
I used this "Earth" set from Michael's. The pages are 8.5×11, but by putting 2 cards on each green page, and using both the light and dark brown, I was able to make 20 invitations from one pack.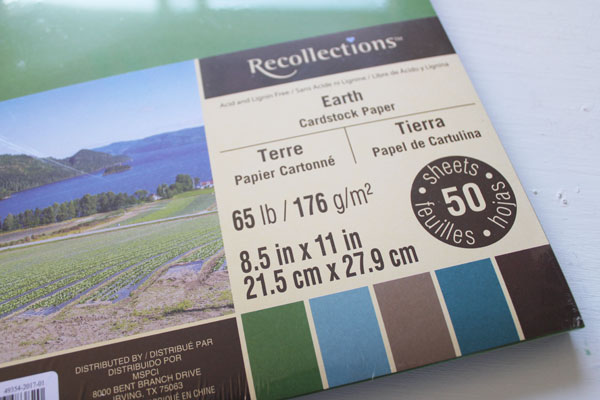 Open you your word processing program. Create a 3″ x 4″ text box. Insert the text you need for your invitation (remember who, what, when, where, why, and how/when to RSVP). Have someone read over it for spelling. If you can't fit it all in 3″ x 4″, you can make a larger box, but you will need to re-size the invitations as well. Print out as many copies as you need for your invitations, and trim to the size of the text box.
Open the Cactus Invitation Cut File. Cut the card on green, and the envelope on brown.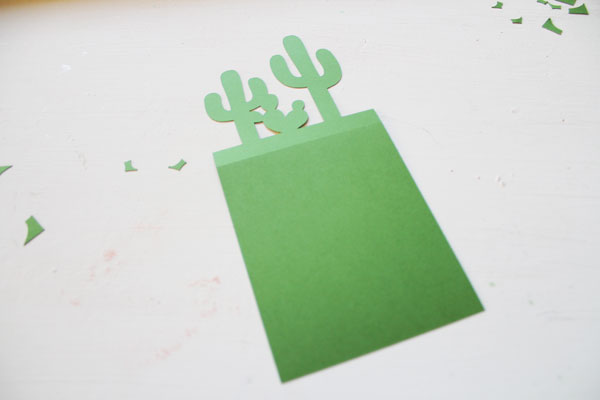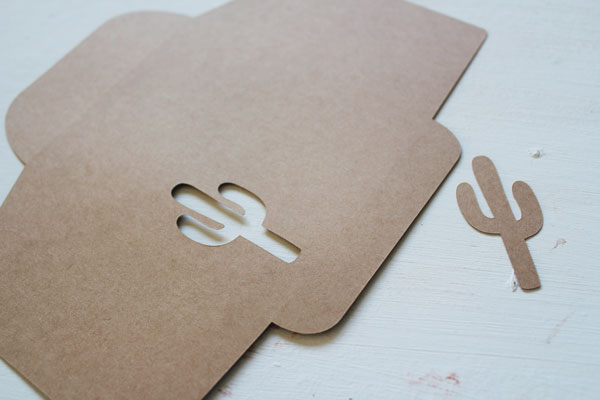 I do not know what to do with that perfectly cut brown cactus. I thought about using it as confetti for the party… but brown cactus confetti just seems… wrong. So, I ended up throwing it away. If you have a better idea, please leave it in the comments below!
Fold the envelope on the scoring lines. Glue the bottom and side flaps. Leave the top open.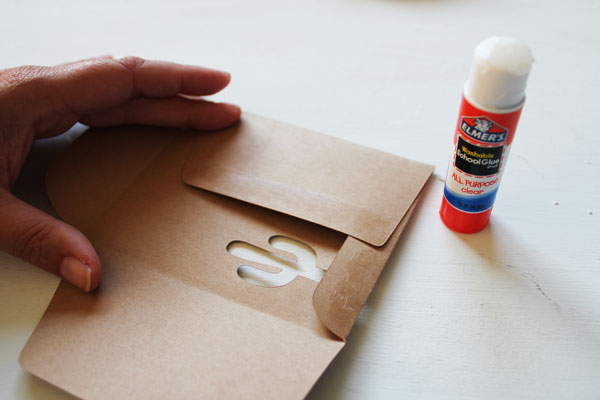 Fold the card on the score line. Center the text box you printed and cut earlier, and glue into place. Slip the card into the envelope with the text facing towards you so that the solid green back of the card fills the cactus cut-out.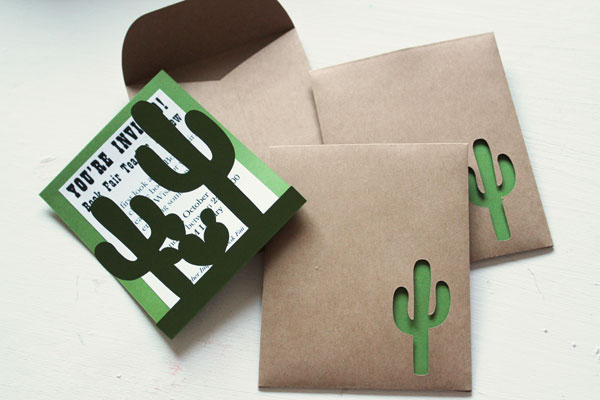 I made these Wild West Cactus Invitations for the "Teacher Preview" for our fall Book Fair, which has a Western theme. In an evening, I was able to create 30 of these simple cactus cards, and they were a huge hit! Everyone loves getting hand crafted invitations. Putting thought into the invitation shows your guests that you are going to be treating them at your not-to-be-missed event!