This little DIY Felt Earbud Case is super simple to make with only a few supplies – and you can whip up a Felt Earbud Case in about 15 minutes! I love the design of this Felt Earbud Case, and want to whip a bunch up in different colors! An earbud case is super handy to have, to keep earbuds from getting tangled up. This earbud case is also a great option for storing charger cables. If you have big, bulky charger cables you can make a larger one using a bowl as your template rather than a glass.
This project is part of Craft Lightning Week. If you've been around a while you know that my friend Angie from The Country Chic Cottage and I partner with another crafty friend (this time it is Laura from Laura's Crafty Life) for a week to create a different 15-minute craft project each day. And we invite our craftiest friends to join in! This week, all the projects are made using FELT! Check out all of today's awesome creations at the bottom of this page, and be sure to come back each day this week to check out all the other fun felt creations that take 15 minutes or less to create!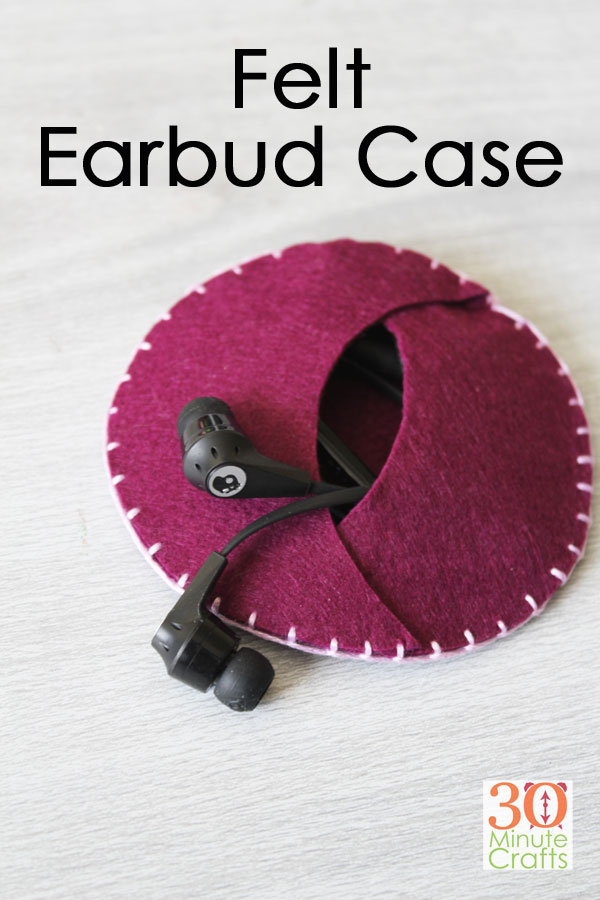 To make the DIY Felt Earbud Case, you'll need:
Square of Felt
Glass
Fabric Marking Pen
Coordinating Embroidery Floss
Scissors
Embroidery Needle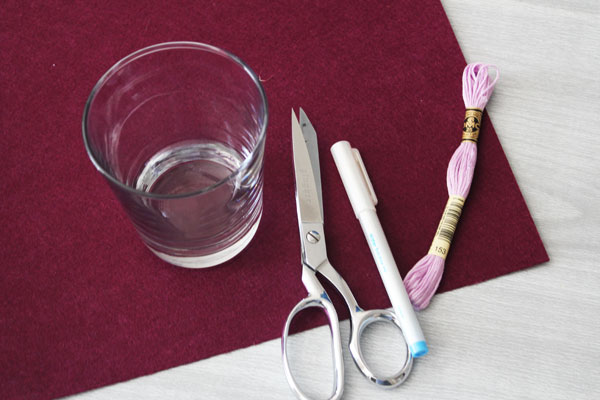 Trace the glass three times, and cut out.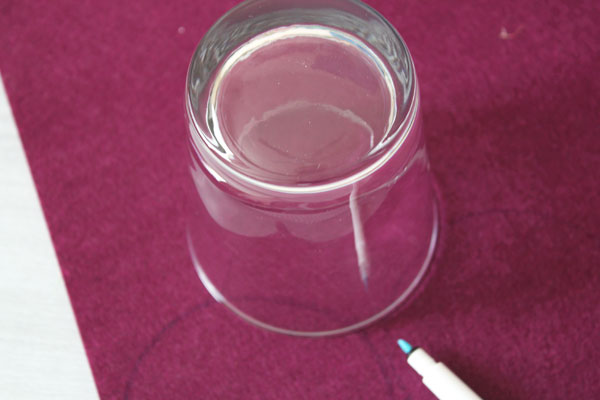 Place the glass on one of the cut circles. Overlap a little over the midline, then draw an arc.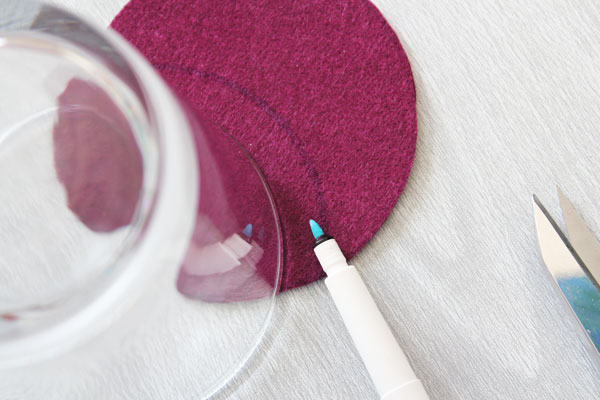 Cut two circles of felt to match this same arc. Place them on top of the remaining circle.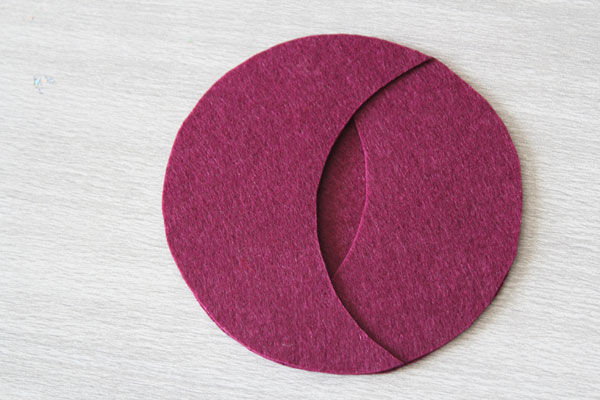 This is the design for the earbud case. Simple, right? Now just stitch all the way around. You can use whatever stitch you like, I prefer a blanket stitch.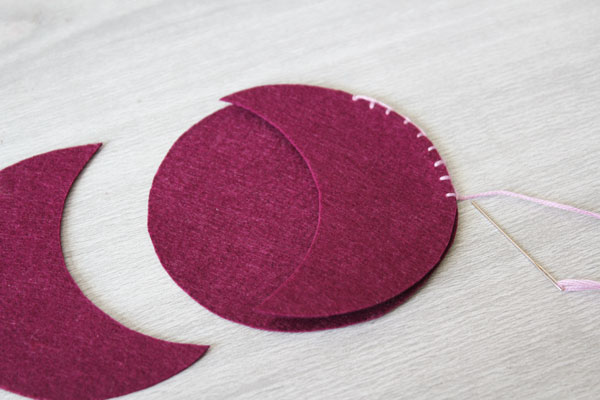 Make sure to place the second arc on top, and stitch all the way around. Then your earbud case is complete!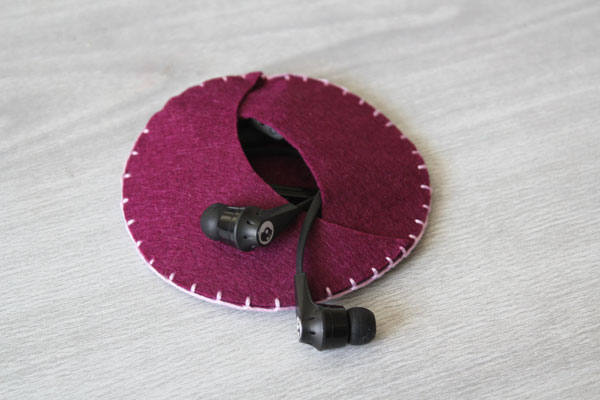 Want some more fast crafts that can be made with felt? Check out these fun fast felt projects!
Over at Swordfights and Starry Nights, Christine made some cute felt Hearts that you can use on all your Valentine's Crafts!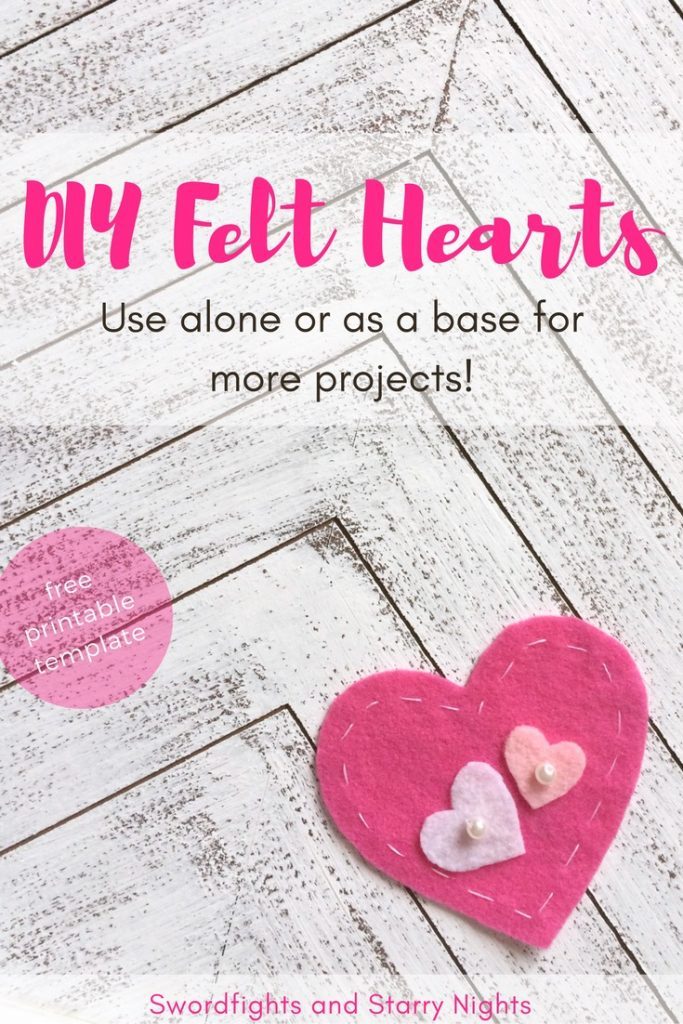 This Felt Valentine from Sew What Alicia is perfect for holding Valentine's treats!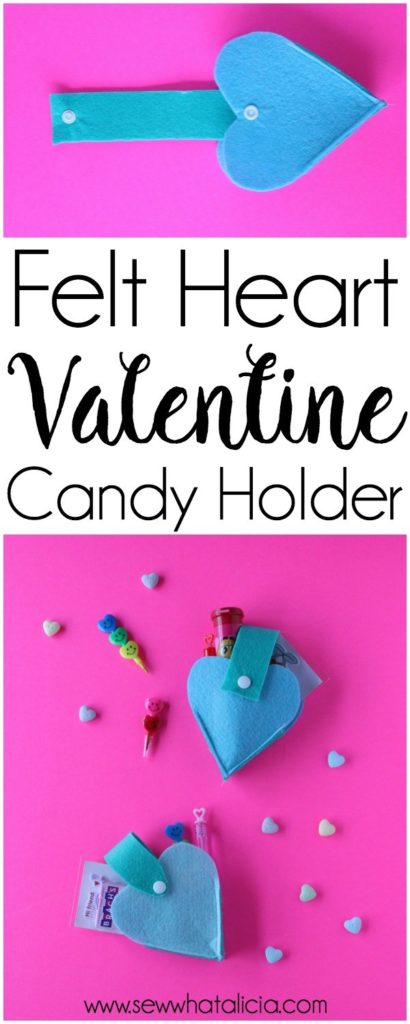 Lindsay, the Artsy-Fartsy mama made this adorable dog costume from felt!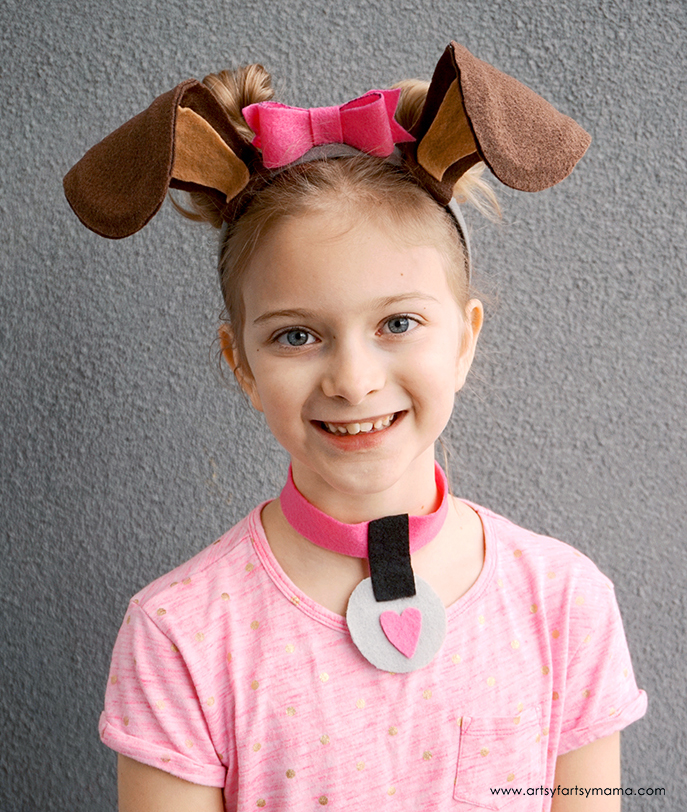 How fun is this floral headband that Everyday Jenny made?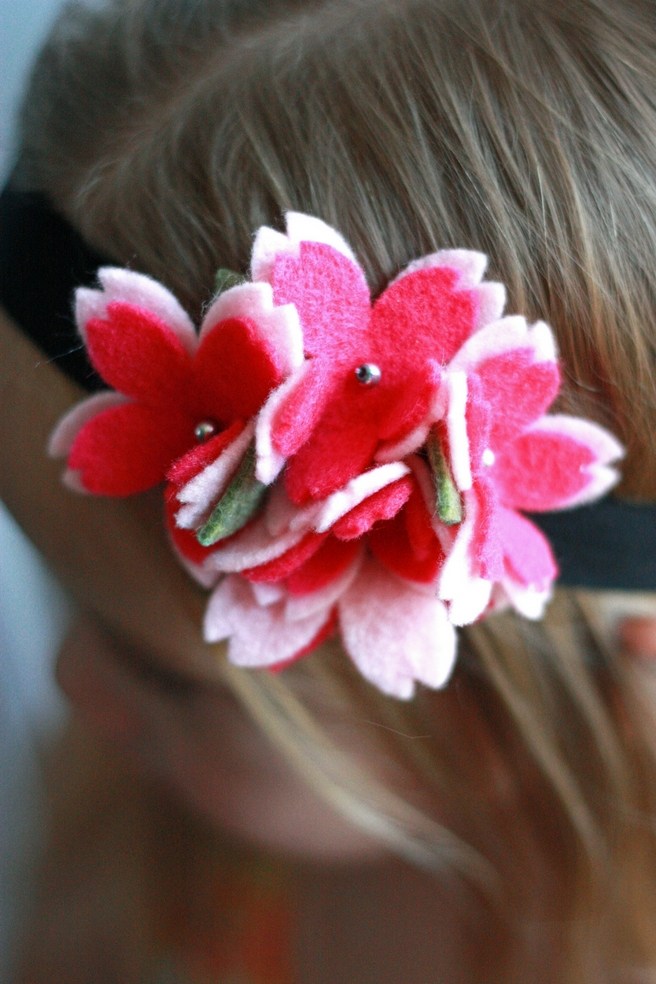 Learn how to whip up these felt versions of paper dolls that Pam at PS I Love You Crafts made.
Mary Beth at Cupcakes and Crinoline is getting you ready for Easter with these colorful felt Easter eggs!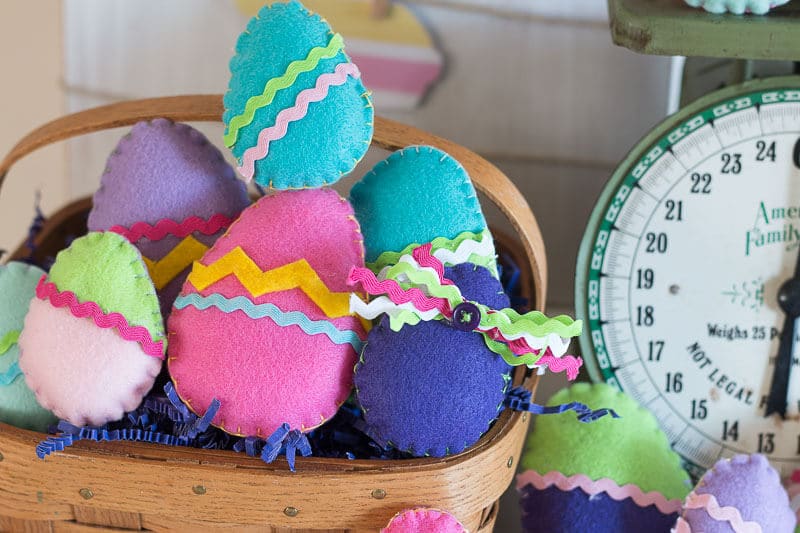 My Co-hostess Laura made this fun felt rainbow heart banner.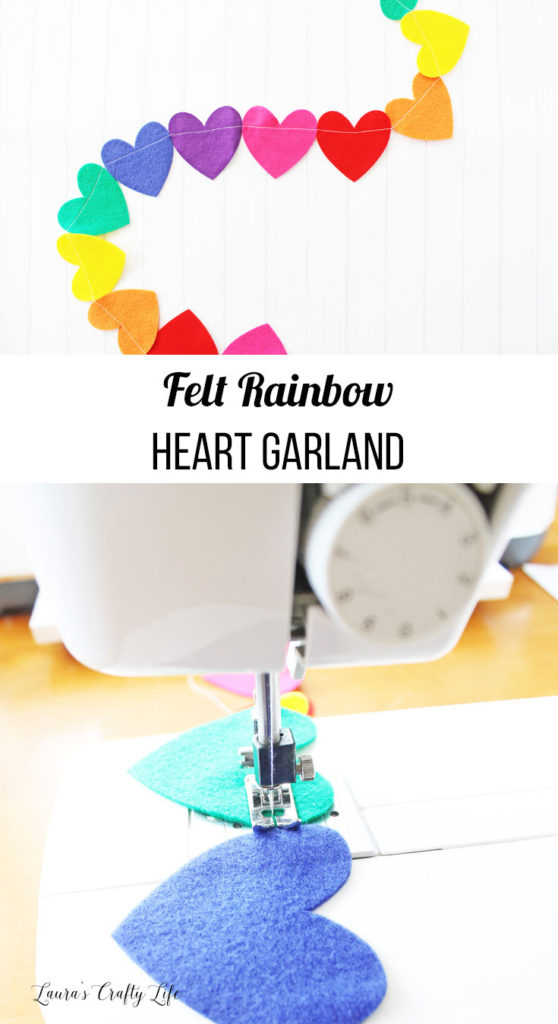 Angie, my long-time co-hostess for Craft Lightning used felt in making these cute stock snowmen.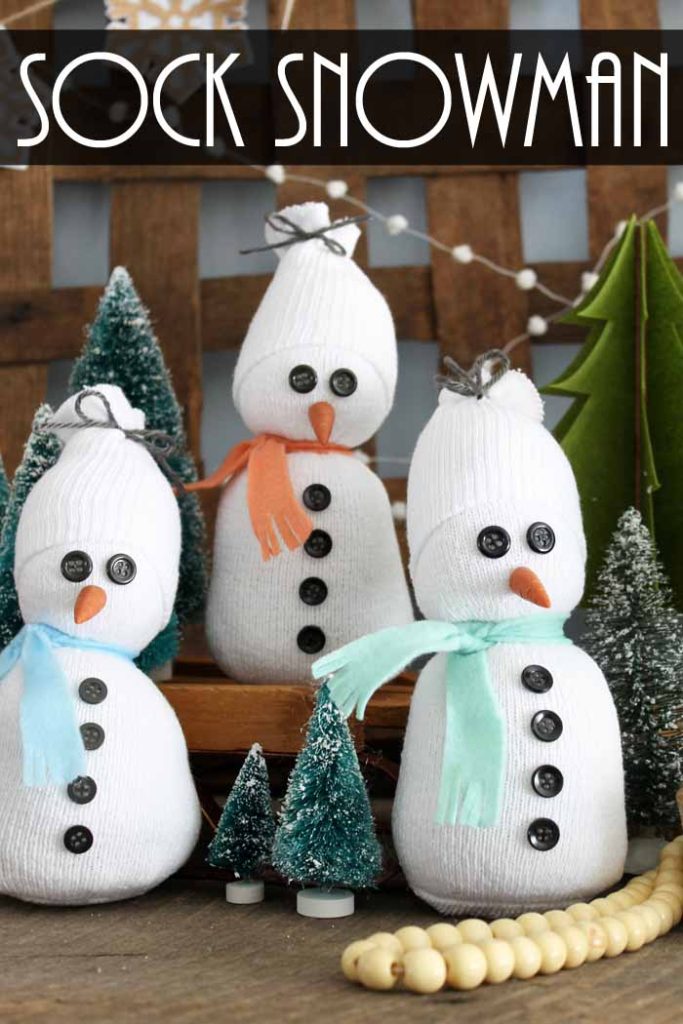 Be sure to come back tomorrow for more felt fun!